From the nation's first carbon neutral resort to local attractions that care for the earth, Greater Palm Springs offers plenty of options to travel more sustainably. Here are 5 ways to get you inspired.
1. Make your stay more energy-efficient and locally sourced.
If you're looking for a 100% carbon-neutral resort for your next getaway, look no further than Two Bunch Palms, a hot springs resort that taps into a 547-kilowatt solar photovoltaic (PV) installation on its grounds to provide enough renewable energy to offset 100% of the resort's electric power consumption. It's the first resort in the nation to do so.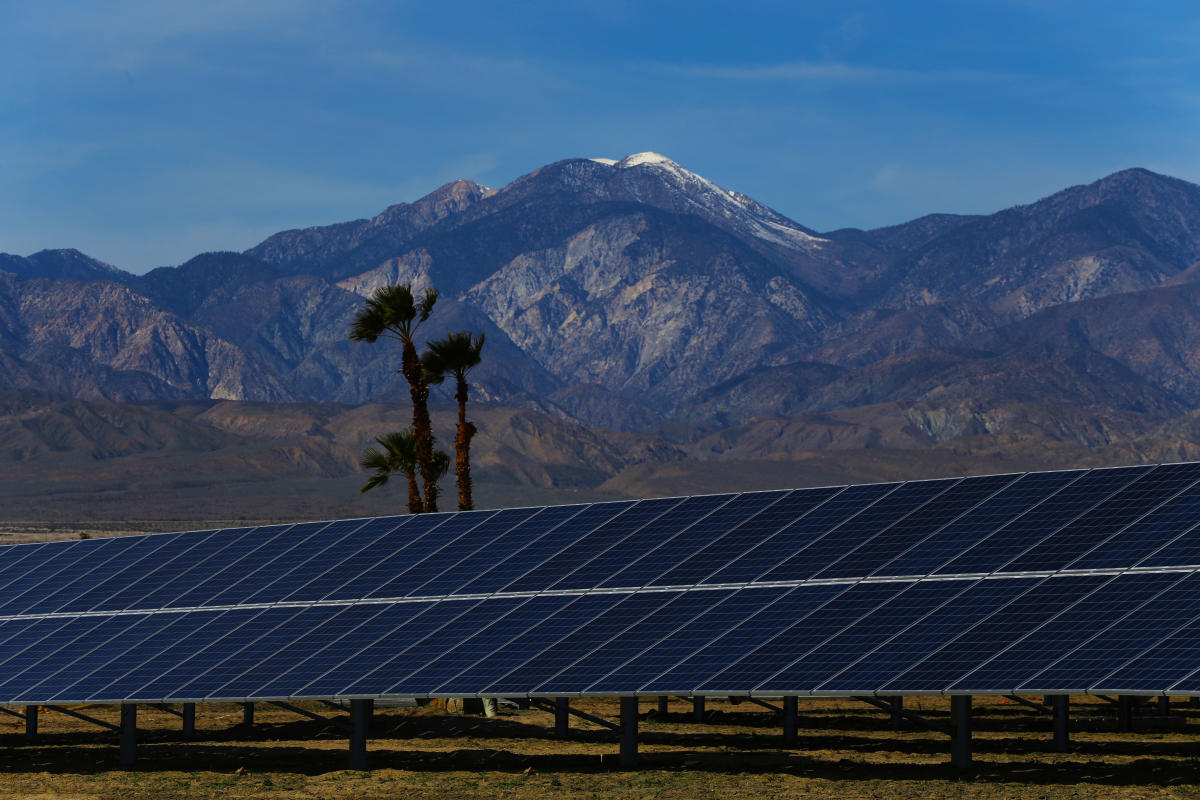 Kind Traveler
2. Dine & shop with the environment in mind.
Studies suggest that eating plant-based or locally sourced food helps reduce an individual's carbon footprint, as does buying items that are being re-used or recycled. Not only is Greater Palm Springs a treasure trove for stylish vintage and thrift shopping from clothing and jewelry to home décor, but it's also one of the nation's top-producing agricultural centers with roughly 70,000 acres of bountiful crops that allow the area's chefs to source their ingredients locally, providing a farm-to-table experience.
For incredible dining experiences featuring free-range meat and organic, non-GMO, locally sourced ingredients, the options include Wildest Restaurant & Bar and Farm. Those who prefer only plant-based eateries can check out this roundup of the best vegan- and vegetarian-only restaurants in the destination.
Need just a quick bite or takeout? Stop by one of our local farmers markets and street fairs, which include vendors that sell ready-to-eat food, or hit up the vegan offerings from Chef Tanya's Kitchen. For organic, fresh pressed juice or a smoothie, there's Luscious Lorraine's, Fresh Juice Bar (with locations in Palm Springs, Rancho Mirage and La Quinta) and Palm Greens.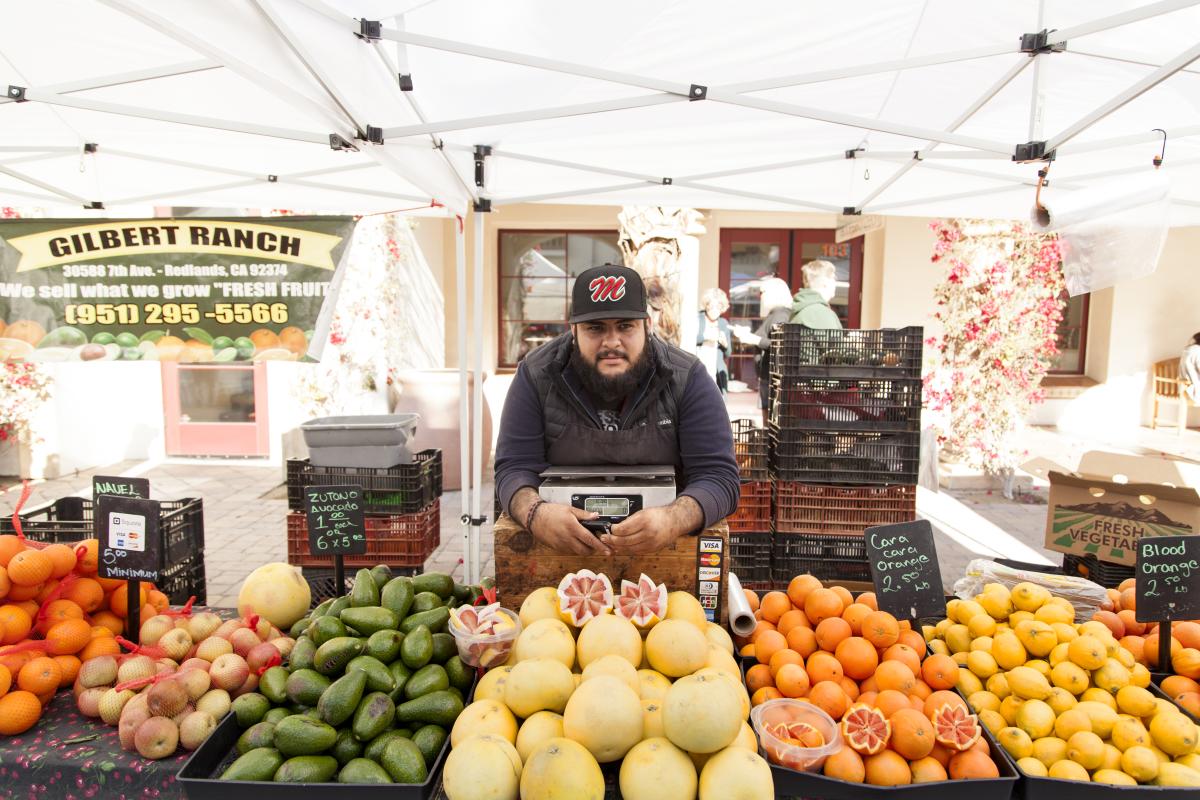 Here are even more sustainable places to eat and shop.
3. Explore attractions that care for the earth.
We're lucky in Greater Palm Springs to have so many businesses taking steps in conservation.
The Living Desert Zoo and Gardens collaborates with conservation organizations around the world, helping to preserve populations of desert animals and plants threatened with extinction. Some if its eco-efforts include drip irrigation throughout the grounds, a solar generating system, and the composting of all human and animal food waste on the property.
For movie-goers, there's Mary Pickford Theatre Is D'place in Cathedral City, which uses a roof-mounted solar system and accompanying on-site energy storage plant to power itself independently at night. It's the first cinema in California—and the largest in the nation—to utilize a solar and battery storage system.
Sunnylands Center & Gardens reduces water use with a state-of-the-art irrigation system, plants adapted to arid climates and the use of retention basins below the gardens to capture water runoff. In January 2021, its 17-acre employee campus including administration, archives, and operations buildings was awarded LEED® Platinum certification, the U.S. Green Business Council's highest rating for sustainable design. It has used solar energy since 2012.
4. Leave the gas station behind.
Several of the destination's cities have downtown areas filled with restaurants, shopping and nightlife, which makes it easy to walk from place to place. So if you like to meander on foot, consider exploring downtown Palm Springs, Palm Desert's El Paseo shopping and dining district, and Old Town La Quinta. For those who visit the destination driving electric cars, there are plenty of vehicle charging stations to tap into while shopping, dining or enjoying a night out on the town.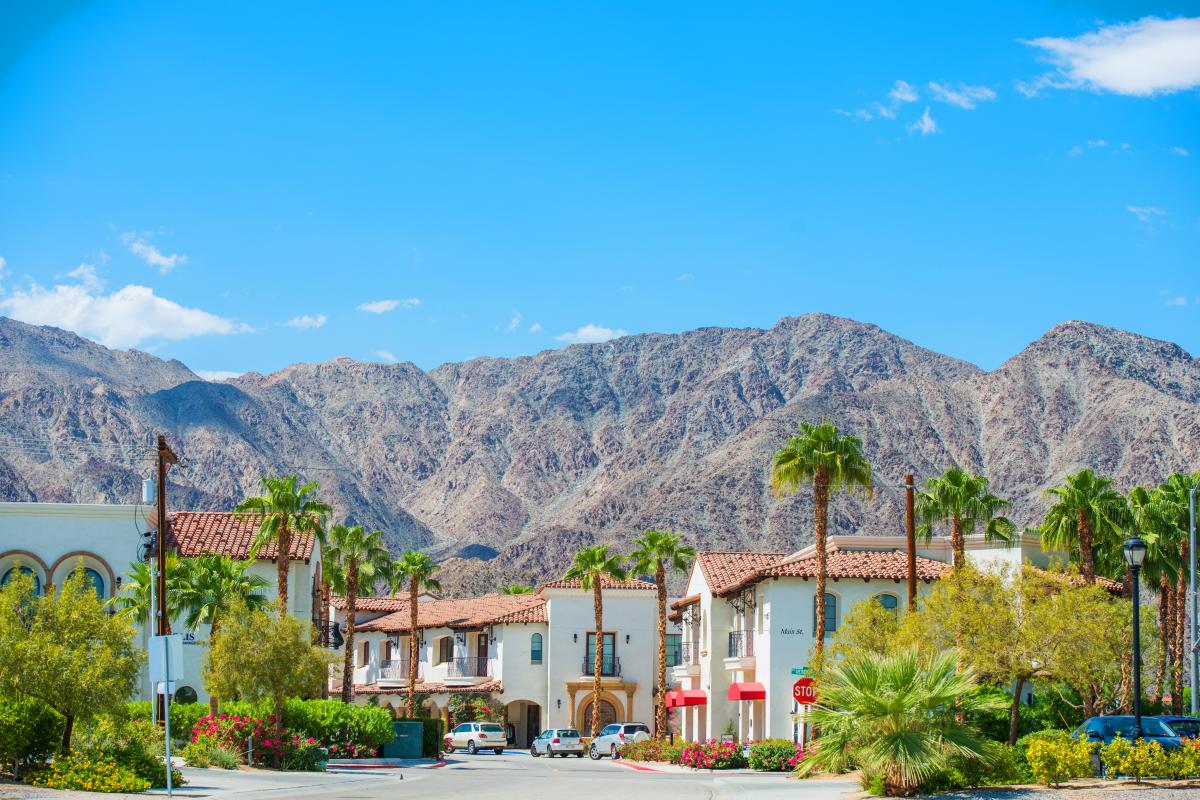 You can also get around the entire destination on the area's public transportation system, Sunline Transit Agency. Its buses are fueled by low-emission compressed natural gas or no-emission hydrogen fuel cell and electric engines, so you can feel good knowing you're contributing to fewer carbon emissions. Plus, with one-way adult fare on SunBus routes being only $1, and two apps that make it convenient to use—MyStop has a trip planner and tracks your bus so you'll know exactly when to head out to the bus stop, and Token Transit allows you to pay the fare via your smart phone—it's super easy and affordable. And if you'd like to ride all day, there's also a $3 unlimited day pass.
Running every 20 minutes each day from 5 a.m. to 11 p.m. (and in some places midnight), Route 1 travels along Highway 111 from Palm Springs to Coachella, passing by many stores and restaurants as it makes its way through Cathedral City, Rancho Mirage, Palm Desert, Indian Wells, La Quinta and Indio. Route 2 traverses Desert Hot Springs (going right through its Spa Zone), Palm Springs and Cathedral City. There is also a SunRide on-call service at $3 per ride in four zones of the destination that pick you up from where you are and take you to a connecting bus.
5. Enjoy our pristine undeveloped land.
A striking element of Greater Palm Springs is its topography and the views in all directions, with the 10,834-foot-high Mount San Jacinto, Santa Rosa and San Bernardino mountains encircling a sandy, palm tree-filled desert extending 45 miles long and about 15 miles wide. The beauty is arresting, and because much of the land is protected and undeveloped, it lends an uplifting, soothing and, some would say, healing quality to those who experience it.
Throughout the destination, you'll find epic mountain biking trails and alluring hikes that range from easy, short strolls through palm tree-canopied trails along mountain streams to all-day hikes for the experienced only traversing challenging terrain and high elevation gain.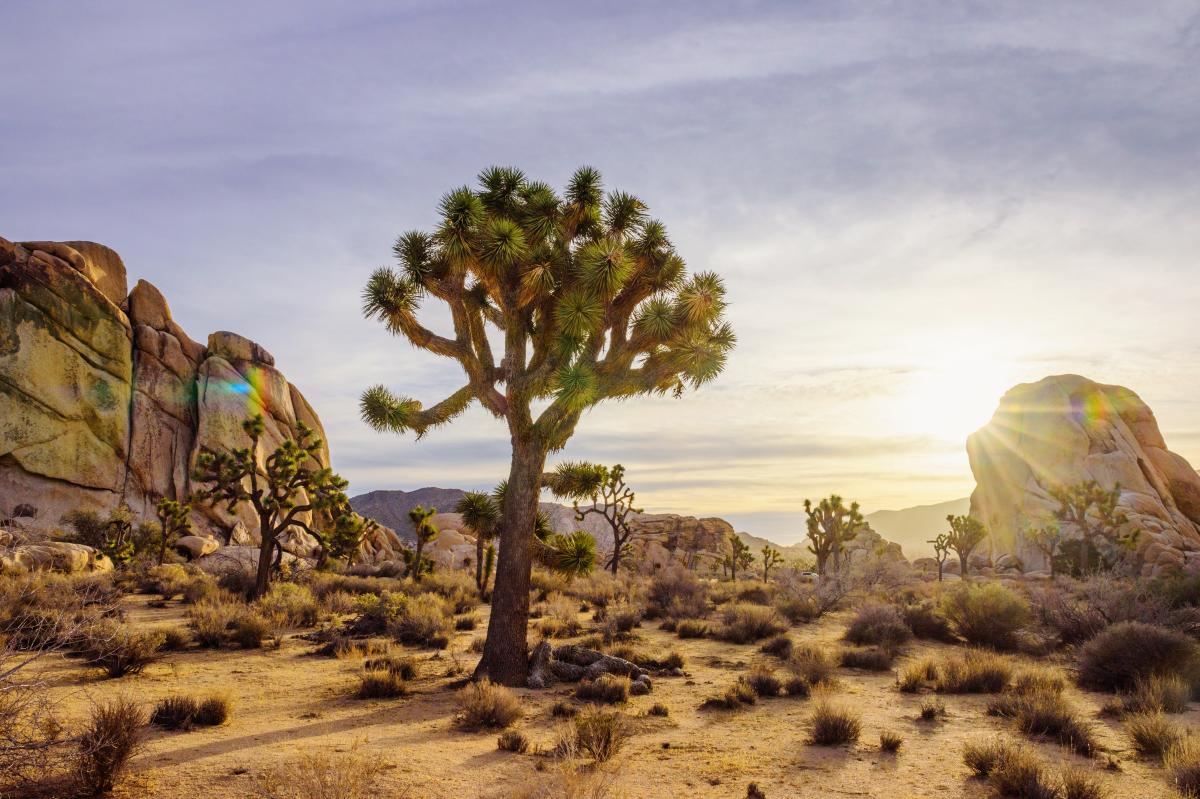 From the more than 880 acres of the Coachella Valley Preserve System—designed to protect an endemic, threatened fringe-toed lizard found on sand dunes—to the newly designated 154,000-acre Sand to Snow National Monument, a biological corridor linking the flora and fauna of the San Bernardino and San Jacinto mountains as well as Joshua Tree National Park, to the Indian Canyons, the ancestral home of the Agua Caliente Band of Cahuilla Indians, Greater Palm Springs offers almost unlimited opportunities for eco-travelers and outdoor adventurists to explore.