Gone are the days when being a vegetarian or vegan meant salads are your only option on the menu. In this day and age, nearly any dish has the potential for a meatless counterpart. From chic eateries with a robust selection of meatless offerings to full-on vegan hotspots, here are the best vegan and vegetarian restaurants in Greater Palm Springs.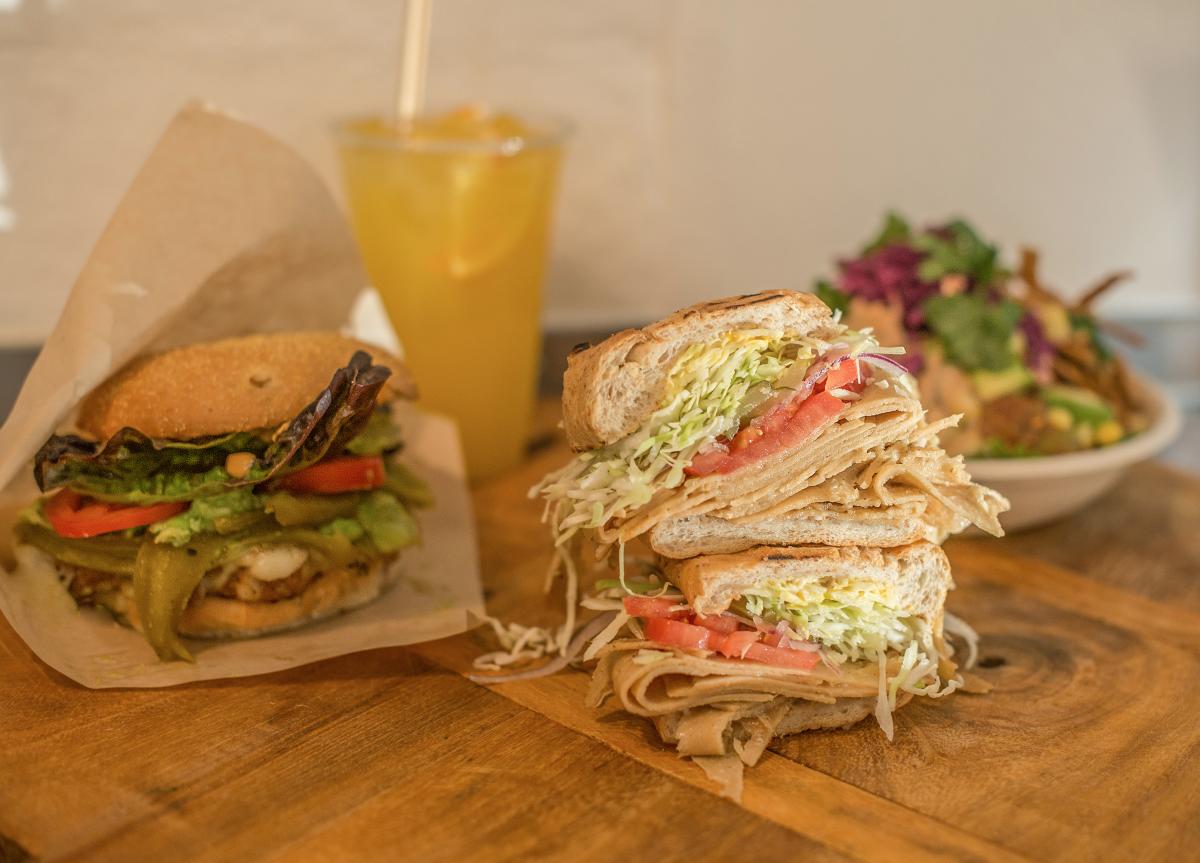 The Beer Hunter isn't joking when it states that it's a chef-driven sports pub with a twist. Their Live Well menu offers health-focused options that still pair well with your brew of choice. A few bar-friendly vegetarian options worth mentioning are their Veggie Bistro Wrap complete with micro mustard greens and roasted shallot dijonnaise and their avocado toast served on gluten-free bread. They're perfect for sharing, if you're feeling generous.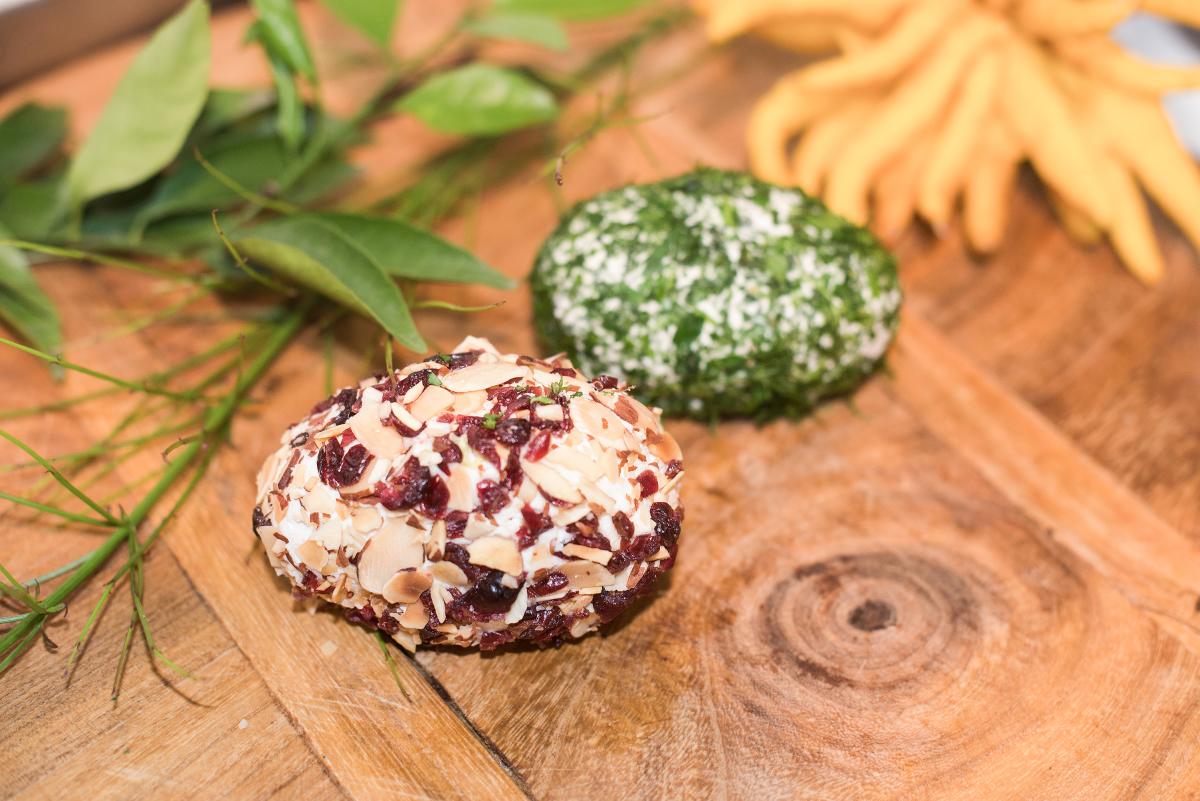 Chef Tanya of Chef Tanya's Kitchen rose to fame with her in-house cultured seitan and tempeh. Textured and flavored to perfection, they serve as the anchor for many of her most popular dishes. The Oh-My-Gato-Taco is a top choice, booming with flavor, texture, and even color.
The El Cubano offers slow-roasted citrus and garlic seitan piled high and is bound to satisfy even the hungriest customer. The Guadalajara burger is a relatively new addition and already a popular choice, with classic burger fixings as well as roasted green chiles, vegan cheese, and guacamole complementing the best tempeh patty in town.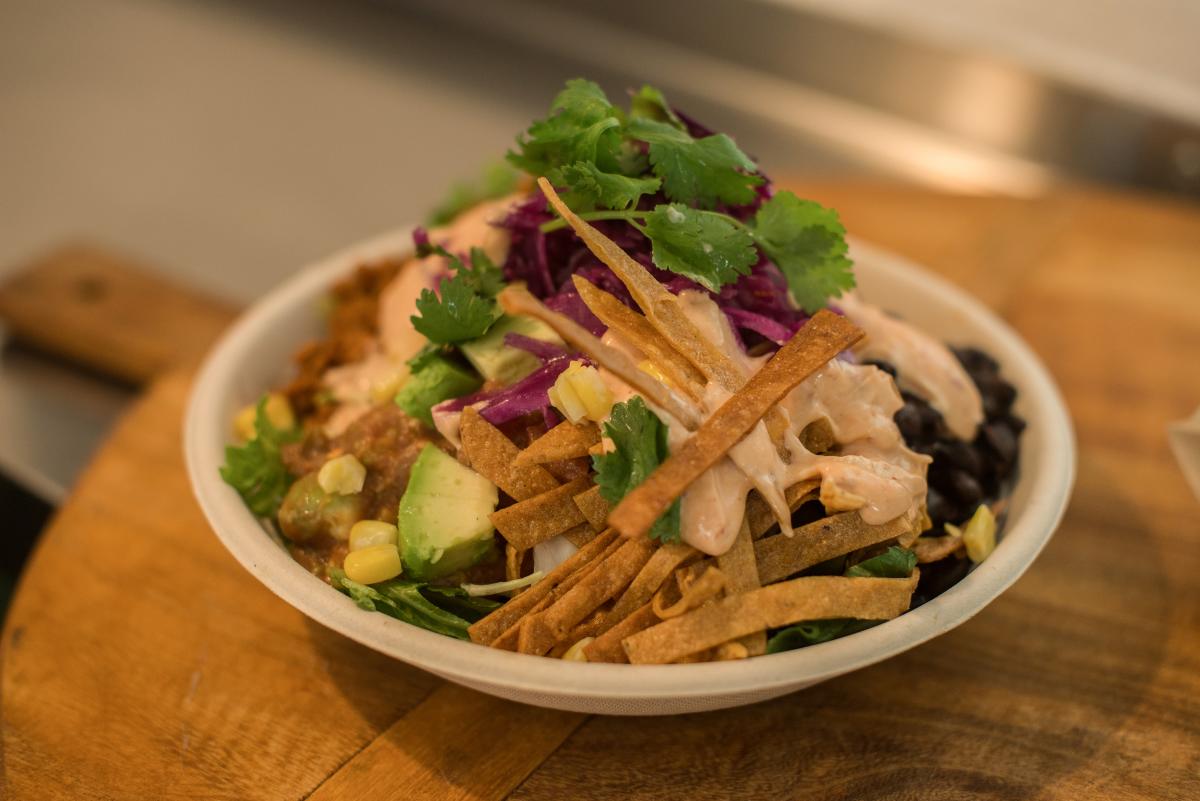 Vegan doesn't necessarily mean healthy, but Nature's Café doesn't shy away from letting patrons know that their food is not only good to taste but good for the body as well. Using all organic, locally sourced produce, their breakfast and lunch fare is jam-packed with nutrients and flavor to boot.
Only steps away is their sister shop, Nature's Market — a bonanza of bulk goods, B-12 shots, vitamins, and non-GMO vegan and vegetarian foods. Between the café and the market, their aim to be a resource for total-body health care in Palm Springs is certainly achieved. 
Kitchen 86 is a modern and eclectic small plate restaurant bar in the El Paseo Shopping District that offers a vegan menu full of fresh farm to table ingredients.  During lunch and dinner you can try some of the delicious flavors of popular items like the paradise veggie burger — a vegetable patty served on a grilled portobello bun. Another enticing item is the verdura tacos that are loaded with mushrooms, zucchini, peppers, spinach, and pico de gallo. Another tasty choice is the Divina vegan pizza which is served hot and fresh out of the woodfire oven with toppings of vegan cheese, Pomodoro sauce, mushrooms, and roasted peppers. These are just a few of the flavorful vegan options from their menu that you definitely don't want to pass up.
El Patron
Located on the corner and in the middle of all of the action in downtown Palm Springs is the baja inspired eatery El Patron. Their reputation for their lively and upbeat atmosphere accommodates their vegan menu gloriously. Their vegan menu includes the options of nachos, quesadillas, burrito/bowls, and tacos. The main attractions for these dishes are cauliflower, tofu, or sweet potatoes that are also alongside the works of black beans, pico de gallo, guac, vegan cheese, mangos, and grilled corn salsa. You can never go wrong with fresh and healthy tacos in the middle of the exciting North Plam Canyon Drive of Palm Springs.
Chada Thai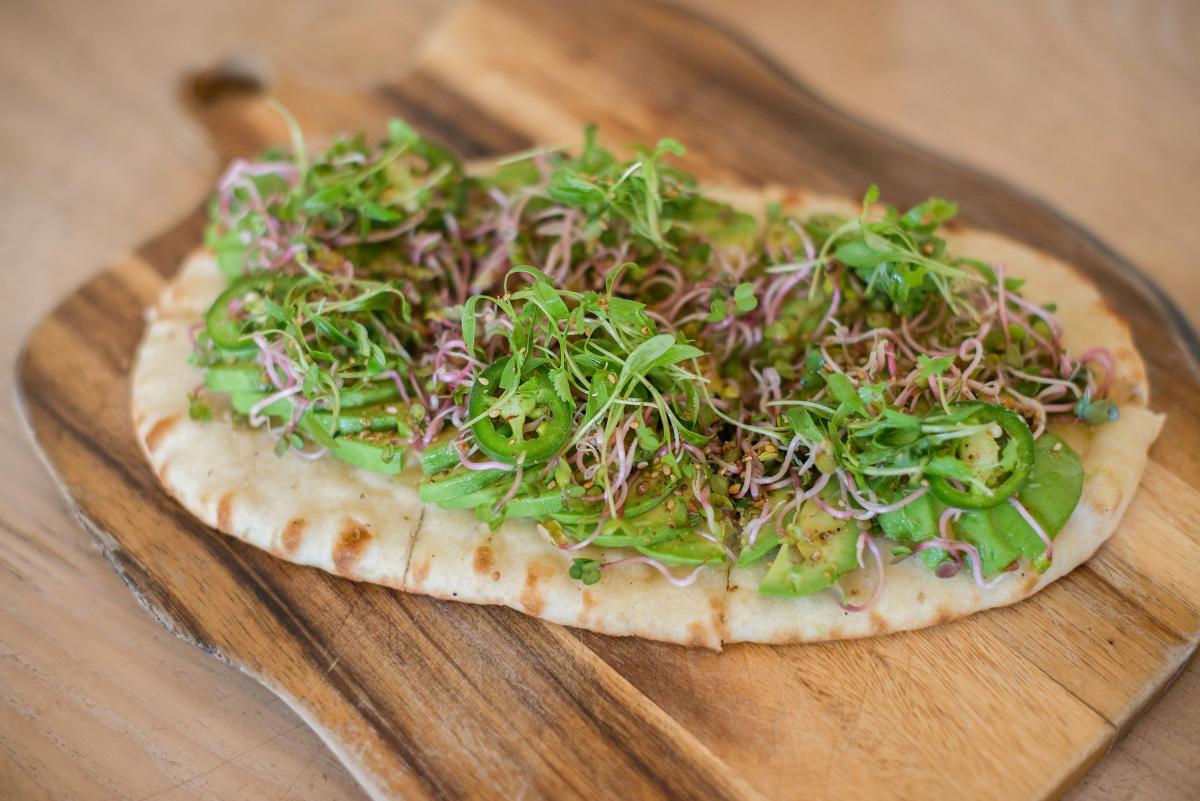 Tucked away in North Palm Springs, this family-run restaurant is something of a local secret and a must-visit for any vegetarian or vegan who has a love of Thai food. While the full menu is not vegetarian, the options are more than plentiful.
As well, most of the main dishes are easily customized to become vegan. All of the food is authentic, full of flavor, and always fresh, which is precisely why this inconspicuous little spot has more local regulars than nearly any other Thai place in the desert.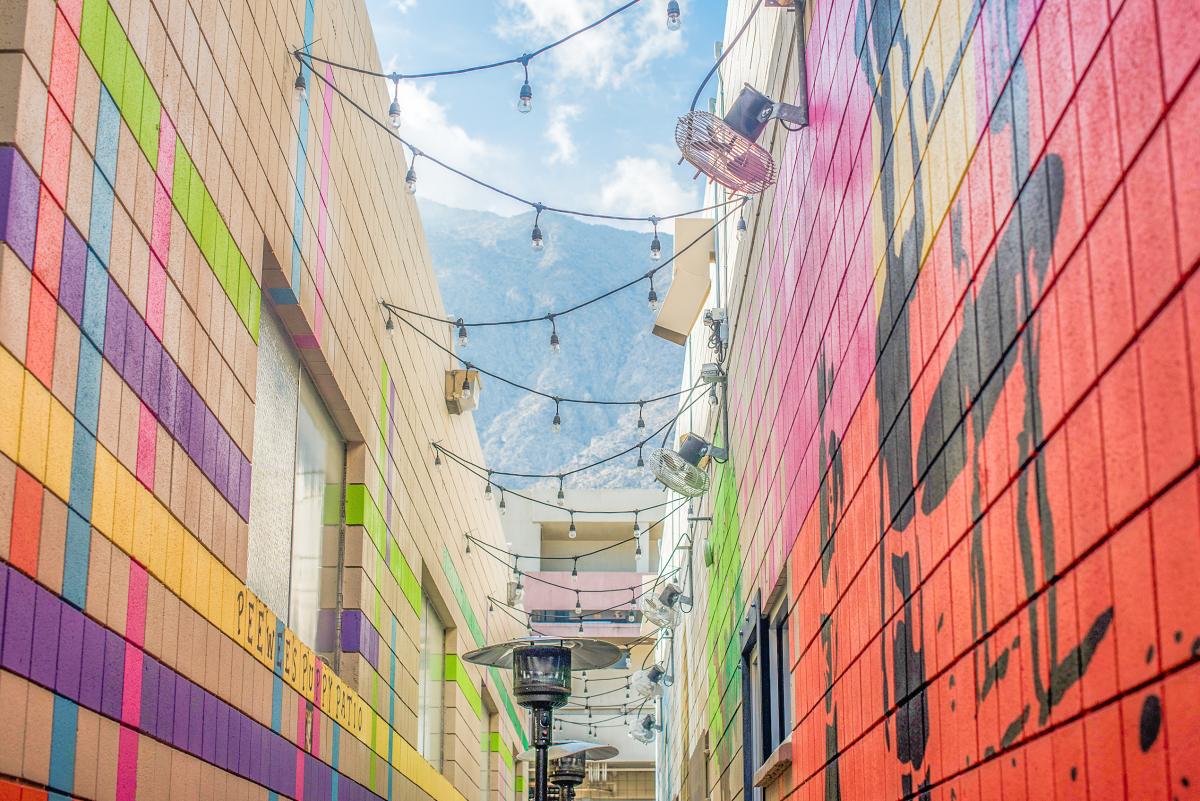 There are a lot of classic breakfasts that become off-limits when going vegetarian or vegan, but if you're a vegan visiting Palm Greens Cafe, you can have your pancakes and eat them too. Or French toast for that matter. Scrambled tofu and OE-eggs provide hearty alternatives to egg dishes, such as Huevos Rancheros or scrambled eggs in a breakfast sandwich, and vegan bacon and sausage finish off the meal to perfect satisfaction.
If that's not enough reason to visit, Palm Greens also offers gluten-free options and one of the cutest outdoor eating spots in town. Just be sure to request the vegan options, as this organic cafe caters to vegans, vegetarians, and meat-eaters. 
Welcome to a foodies' paradise— explore Greater Palm Springs dining with all the takeout and delivery options this SoCal oasis has to offer!