As the summer heat fades, temperatures begin to dip, making fall one of the best seasons to visit Indian Wells in Greater Palm Springs. With ideal weather, luxurious accommodations, and a wide array of outdoor experiences, this Southern California destination comes alive and truly offers something for every type of traveler. Here are some of the top things to do in idyllic Indian Wells for inspiration to start planning your autumn getaway.
Work On Your Golf Game at the Indian Wells Golf Resort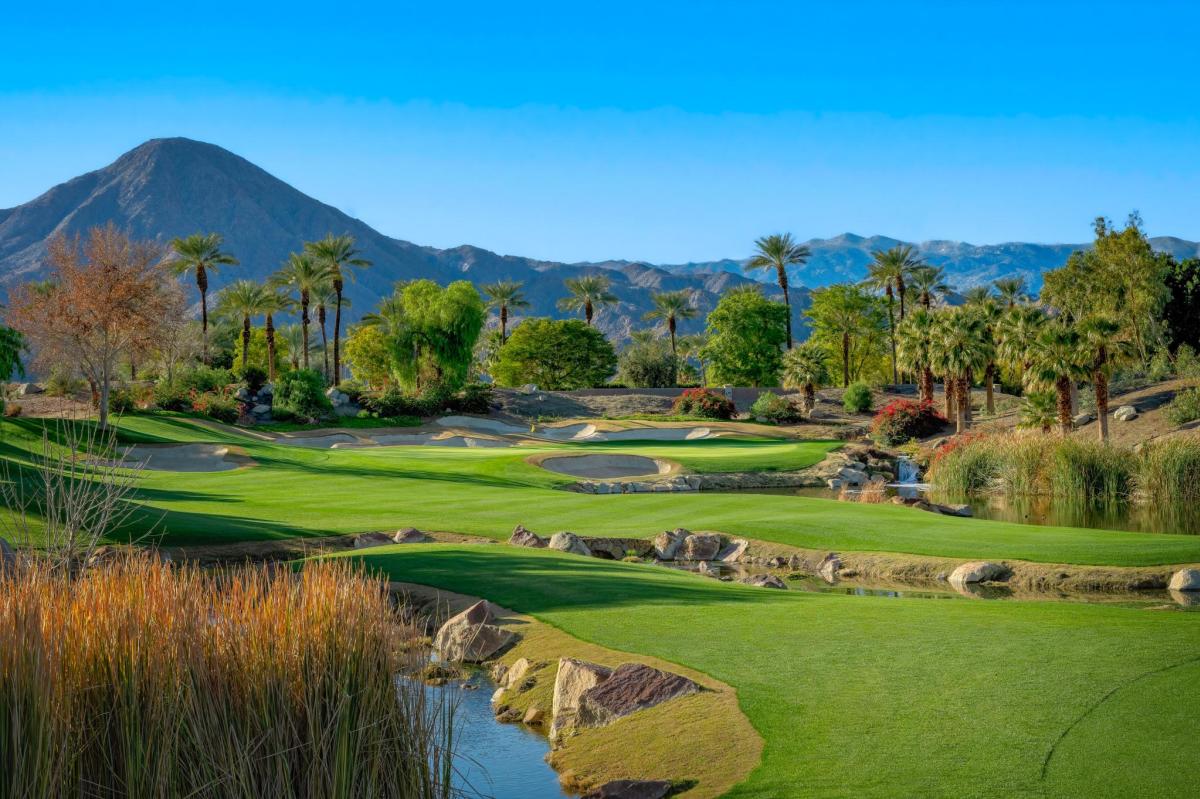 Experience world-class golfing amidst stunning desert scenery at the Indian Wells Golf Resort. The lush green fairways against the backdrop of the Santa Rosa mountains create a mesmerizing setting for a round of golf you won't forget. Take on the challenge of the Clive Clark-designed Celebrity Course, celebrated for its rolling fairways, winding streams, and picturesque water features, or enjoy a round on the timelessly designed Players Course, characterized by its strategic bunkers and expansive emerald fairways.
Hit the Trails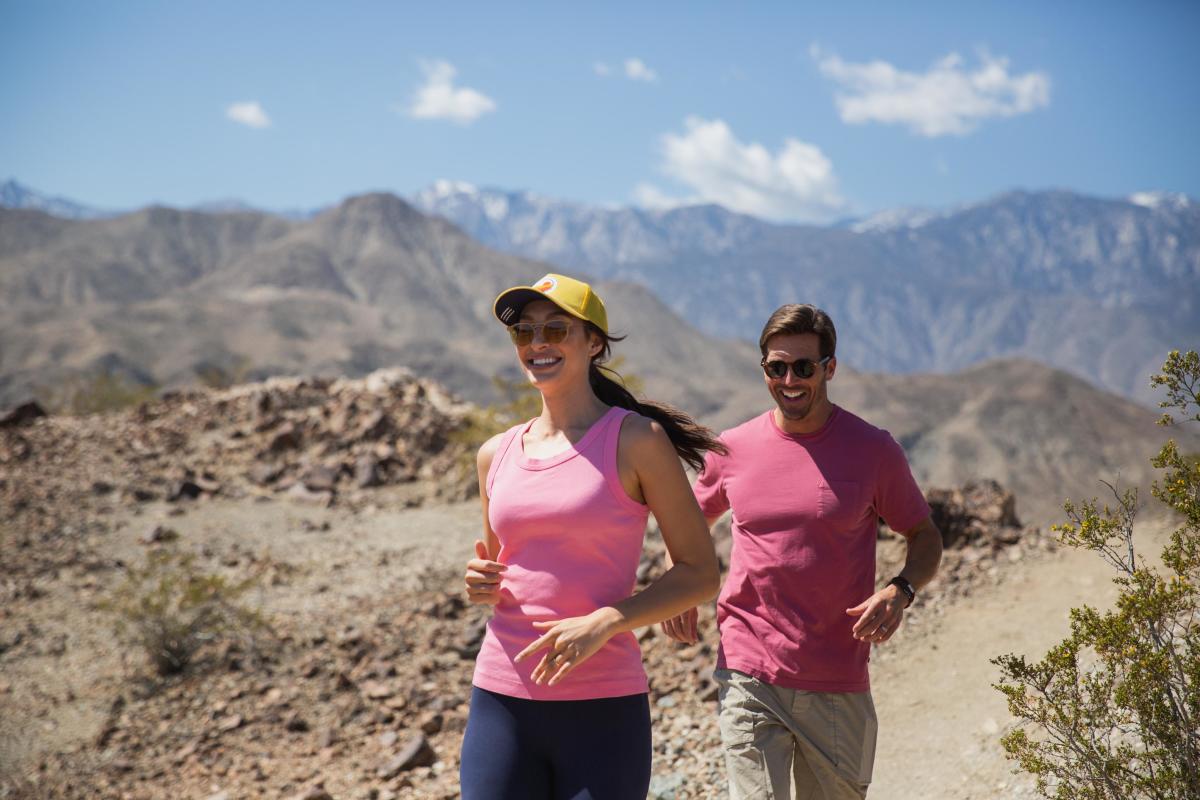 The nearby Santa Rosa and San Jacinto Mountains offer a variety of hiking routes suitable for all levels, from easy strolls to challenging treks. Hikers can revel in the cooler temperatures and take in the beautiful scenery and desert flora & fauna during this time. 
Soar to New Heights with Fantasy Balloon Flights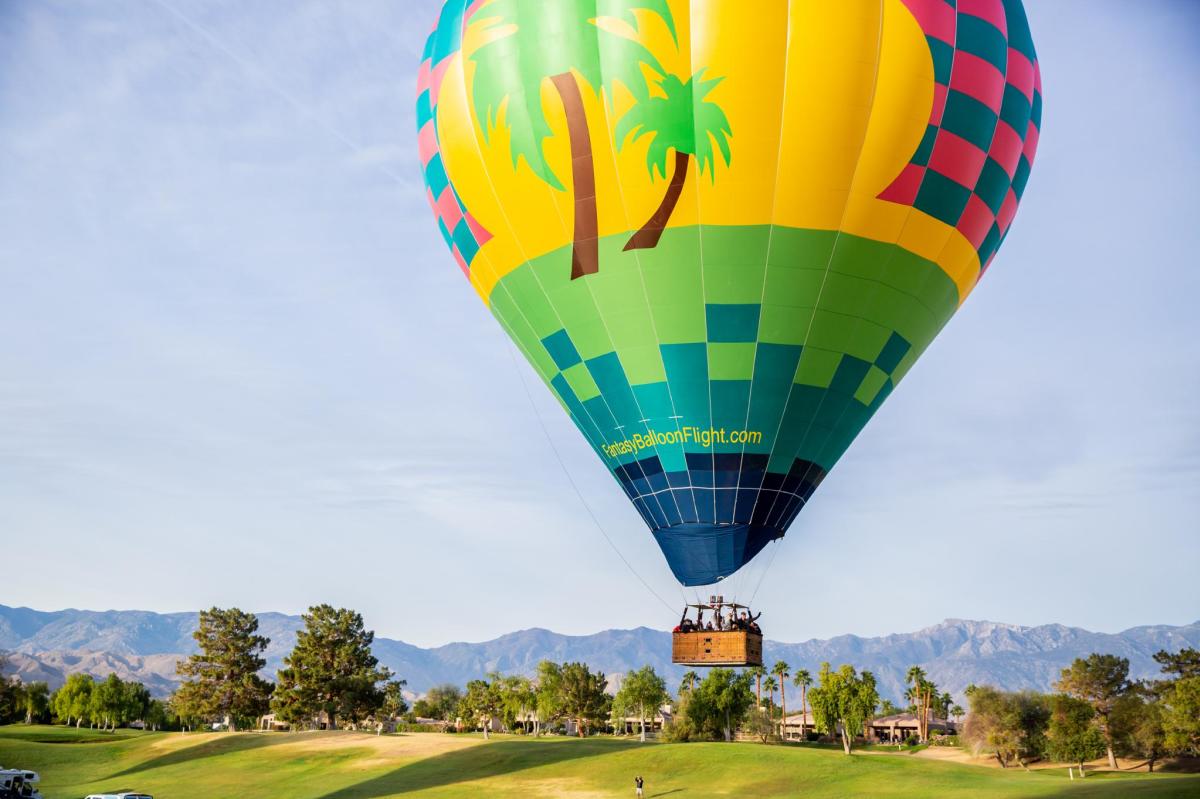 Take a breathtaking hot air balloon ride and take in the beautiful desert landscapes from the sky with Fantasy Balloon Flights. Whether you choose a sunrise or sunset adventure, each excursion will be enriched with a delightful champagne and sparkling juice toast, accompanied by delicious snacks, and capped off with a cherished souvenir to remember the momentous occasion.
Shop 'Till You Drop at the El Paseo Shopping District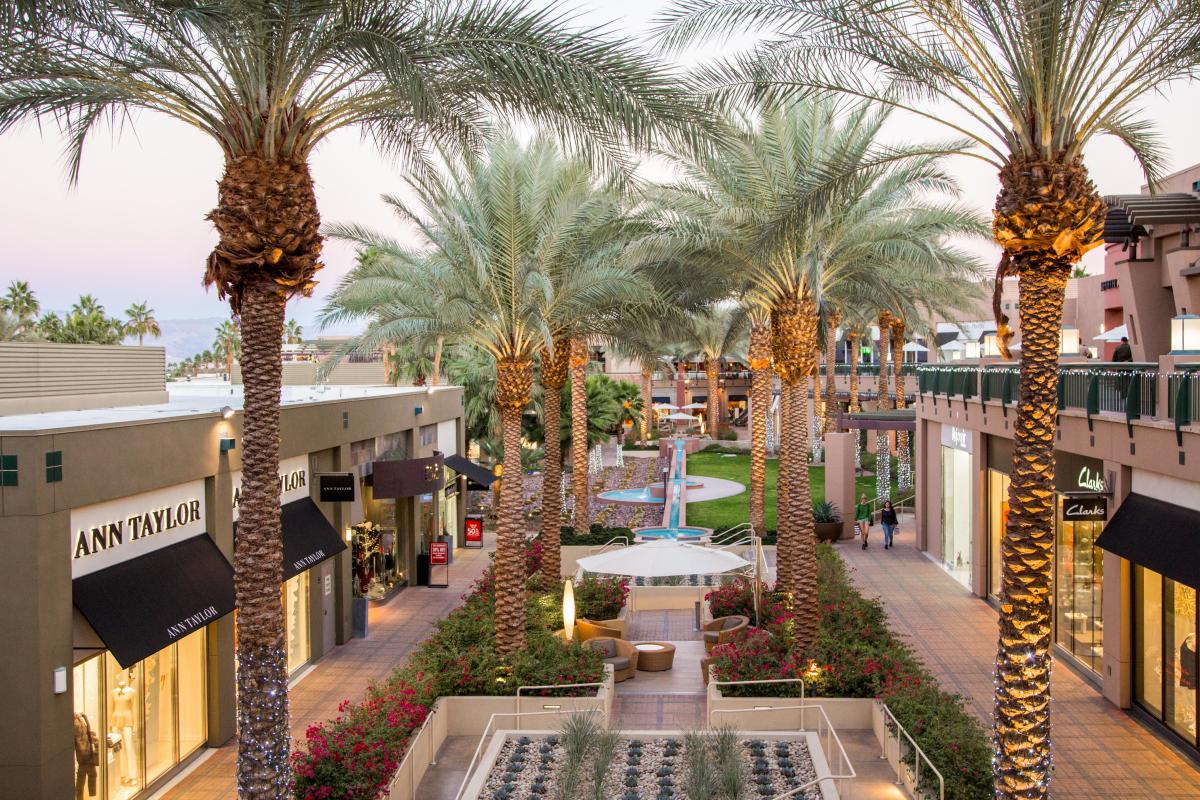 Nestled against the backdrop of breathtaking mountains, the El Paseo Shopping District boasts an impressive lineup of over 300 delightful boutiques and stores. Beyond its extensive retail offerings, this charming district presents a culinary adventure with over a dozen eateries, ranging from cozy cafes to upscale fine dining establishments.
Relax by the Pool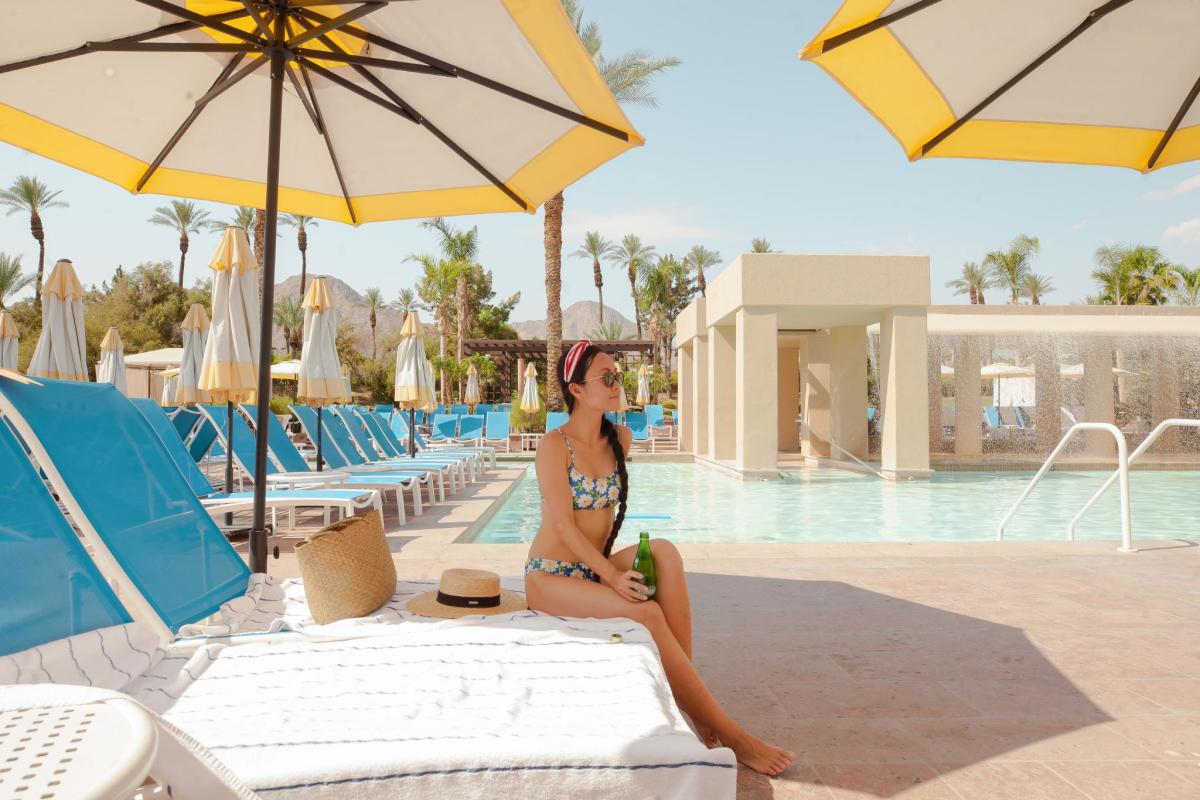 Relaxation extends to the poolside, even in the inviting embrace of fall. Each of Indian Wells'  luxurious resorts offers pristine pools that remain warm and inviting during the autumn months. Bask in the sunshine and let your worries drift away. For more hotels in Indian Wells, see these places to stay. 
Sample Local Produce & Food Truck Delights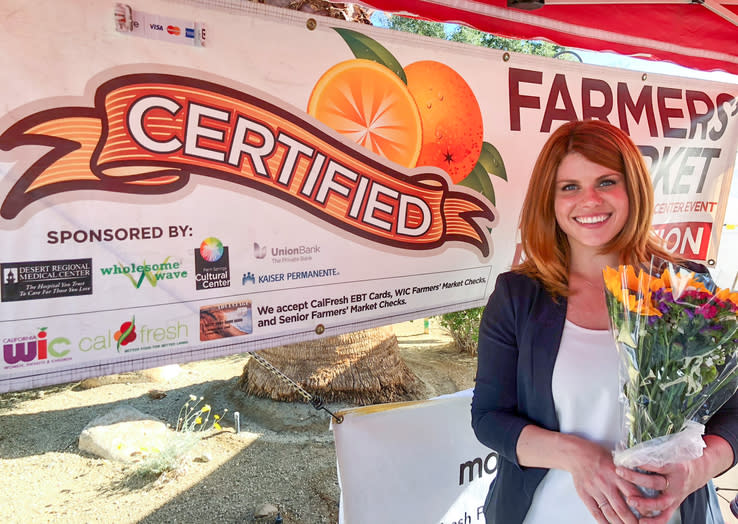 The Indian Wells Farmers Market and Southwest Food Fest are two delightful culinary experiences that bring a taste of local flavors to Indian Wells. The Indian Wells Certified Farmers Market operates weekly at Southwest Church on Thursdays from 8 a.m. - 2 p.m. and is a place where locals and visitors gather to explore a vibrant array of fresh produce, artisanal goods, and gourmet treats. The Southwest Food Fest, also in the parking lot of the Southwest Church, offers a chance to dine with family and friends with good music, movies, and other activities on Friday nights. From tacos to BBQ and everything in between, it's a fantastic opportunity to sample a wide range of flavors while enjoying the lively atmosphere. 
Whether you're a sports enthusiast, a nature lover, or simply seeking relaxation, Indian Wells has something for everyone. With its idyllic weather, stunning landscapes, and a wealth of activities, this destination invites you to immerse yourself in all there is to see and do. Don't miss the opportunity to create lasting memories in Indian Wells this autumn season. Plan your visit and prepare for an unforgettable getaway.
Nestled in a cove of the Santa Rosa Mountains, the city of Indian Wells, California, blossoms with palm trees, gardens and lush, breathtaking scenery in all directions and features some of Greater Palm Springs' most luxurious resorts offering world-class dining, spas and meeting...
Read More