From standing eye-to-eye with the world's tallest animal to riding in a rotating tram car up the side of a steep mountain, Greater Palm Springs is the perfect spot for adventure-seeking families. 
There are a plethora of activities and destinations to choose from that appeal to parents and children of all ages. There are traditional options like museums and bike rides, exhilarating options like jeep tours and water slides, and even off-the-wall options like nighttime glow-in-the-dark golf.
The only hard part is trying to fit all of these family-fun activities into one visit. 
Palm Springs Aerial Tramway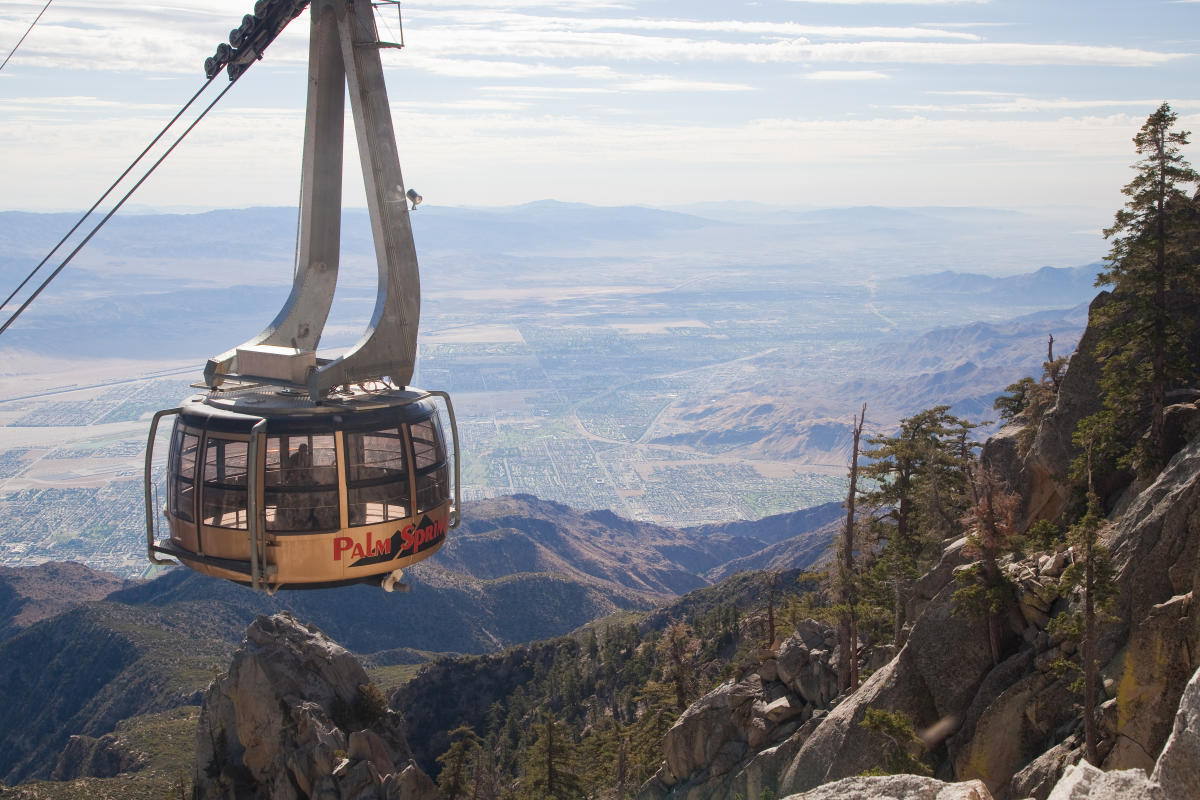 Families who want to chill out with an amazing view can hitch a ride 8,516 feet up to the Mt. San Jacinto State Park via the Palm Springs Aerial Tramway. Temperatures at the top are about 30 to 40 degrees cooler than the desert floor, so don't forget that jacket. 
Ride the world's largest rotating tramcar. It's a 10 minute, 2 1/2 mile ride up through the Chino Canyon to the Mountain Station which offers breathtaking views of the oasis below. On clear days people can see all the way to the Salton Sea and beyond.  
At the top of the tramway, guests will find plenty to do. There are two restaurants, a cocktail lounge, observation decks, a small natural history museum and more than 50 miles of hiking trails through pristine wilderness. Visitors can venture out on their own or take advantage of free guided hiking tours. 
Desert Adventures Red Jeep Tours 
Grab your family and jump into a red Jeep where all kinds of adventures await. 
The Desert Adventures Red Jeep Tours offer a variety of tour packages that take guests from one end of the oasis to the other. Their signature tour is the San Andreas Fault Tour which takes visitors on a winding four-wheel ride to the famed earthquake fault line.  People are able to explore the tall canyon walls and learn about the geological history of the area.  
Other tours take folks via Jeep to the Indian Canyons, Joshua Tree and Mecca Hills/Painted Canyon.  
Indian Canyons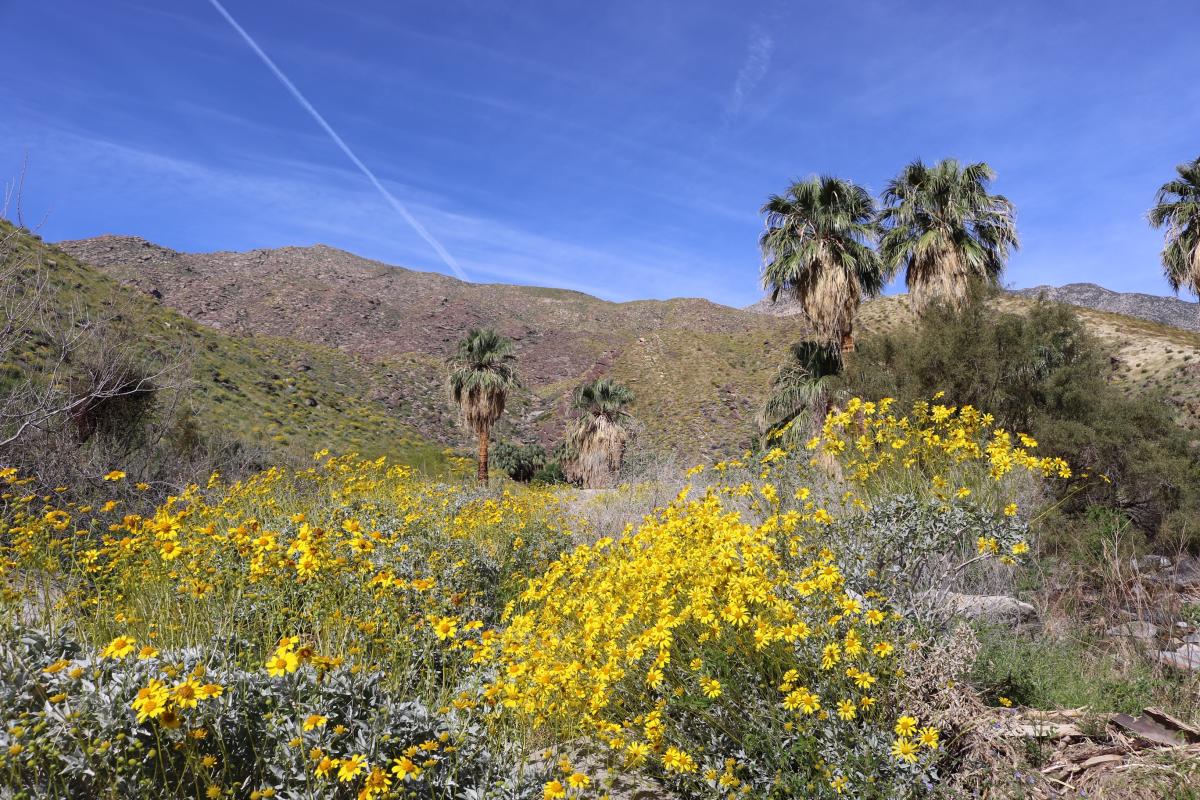 The Indian Canyons in Palm Springs are the sacred ancestral home of the Agua Caliente Band of Cahuilla Indians and is one of the most scenic and beautiful destinations in Greater Palm Springs. 
The Indian Canyons consist of Palm Canyon, Andreas Canyon and Murray Canyon - all of which provide spectacular scenery and awe-inspiring views. Hikers can encounter a waterfall, running streams and abundant flora and fauna that weaves through picturesque rocky canyons and hills. 
There are more than 60 miles of hiking and walking trails to explore. Guests can traverse the canyons on their own or take advantage of ranger-led hikes. The Trading Post inside the canyons offers hiking maps, refreshments and souvenirs. 
Living Desert Zoo and Gardens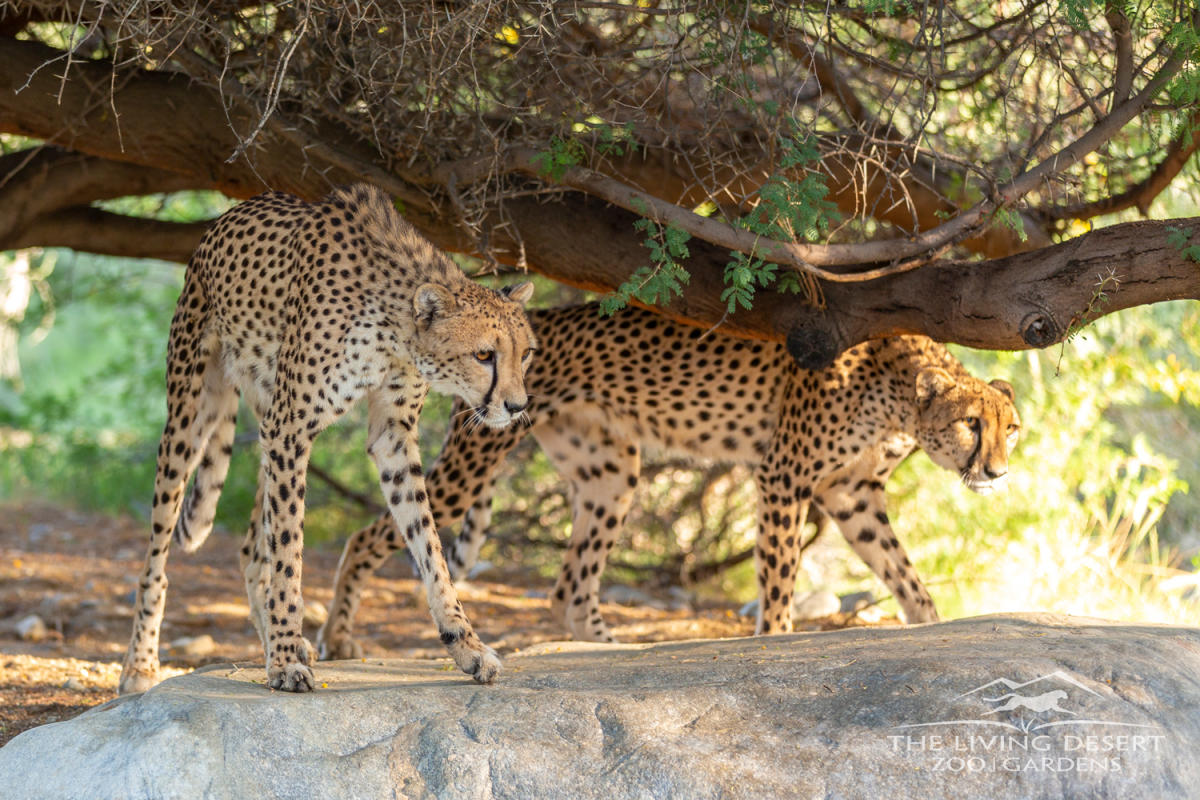 Ever wanted to stand eye-to-eye with a giraffe? At the Living Desert Zoo and Gardens, feeding a giraffe is one of many up-close-and-personal encounters guests can have with some amazing and awe-inspiring animals. 
Visitors can also learn about the environment at the Hoover Discovery Center, explore the detailed model train set, take a ride on the endangered species carousel and check out the state-of-the-art animal hospital. 
Don't forget to check out the brand new Rhino Savanna where you can encounter species such as waterbuck, springbok, , naked mole-rats, and of course the parks largest residents, two black rhinos named Nia and Jaali. 
Big Wheel Tours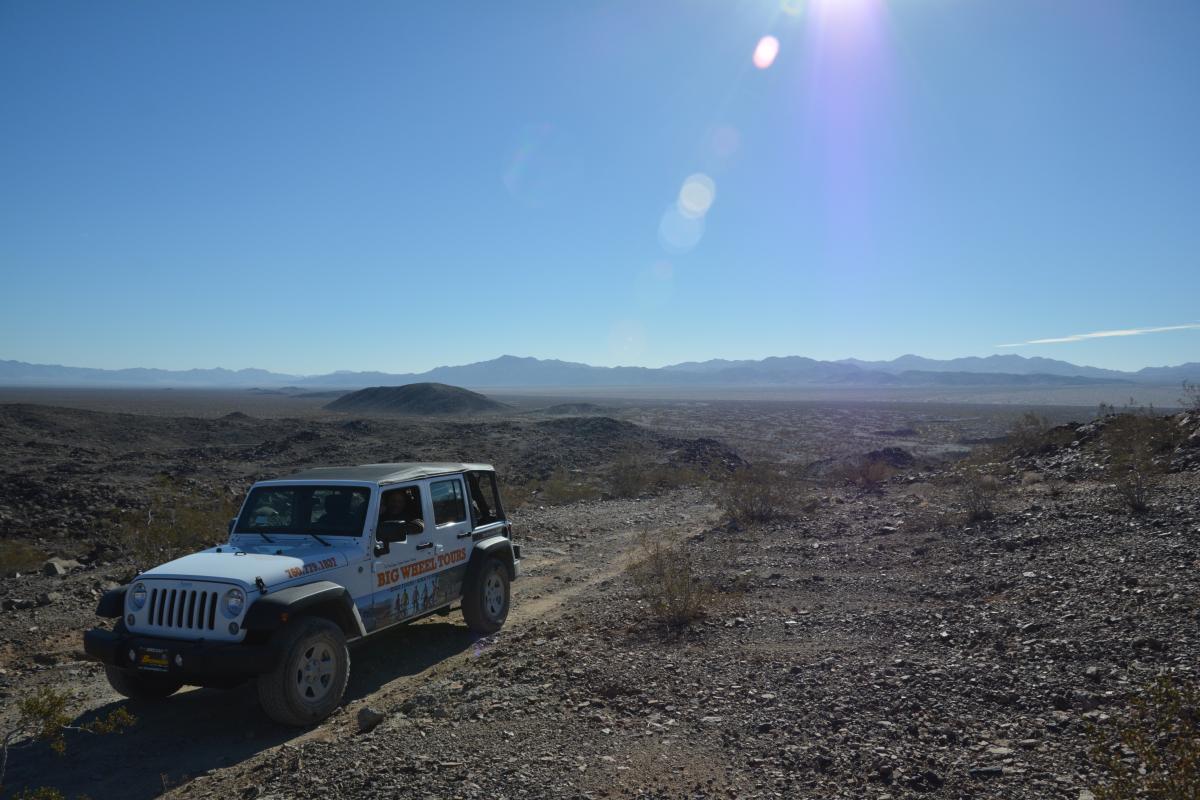 For "Big Tours" and "Big Fun" families need to head to Big Wheel Tours. 
Around since 1998, the company with an office in Palm Springs and Palm Desert, offers hiking, biking and Jeep adventures that span the entire oasis - from the Salton Sea to Indian Canyons. 
The family-friendly tours can be customized to the guests' specifications and feature trained guides that provide entertaining commentary, snacks and water bottles to keep participants hydrated and ready to explore along the way. 
Some of their more popular tours include the Earthquake Canyon Express Bicycle Tour through the heart of the San Andreas Fault, the Joshua Tree National Park Jeep Tour and the Indian Canyon Bike and Hike Tour. 
Palm Springs Windmill Tours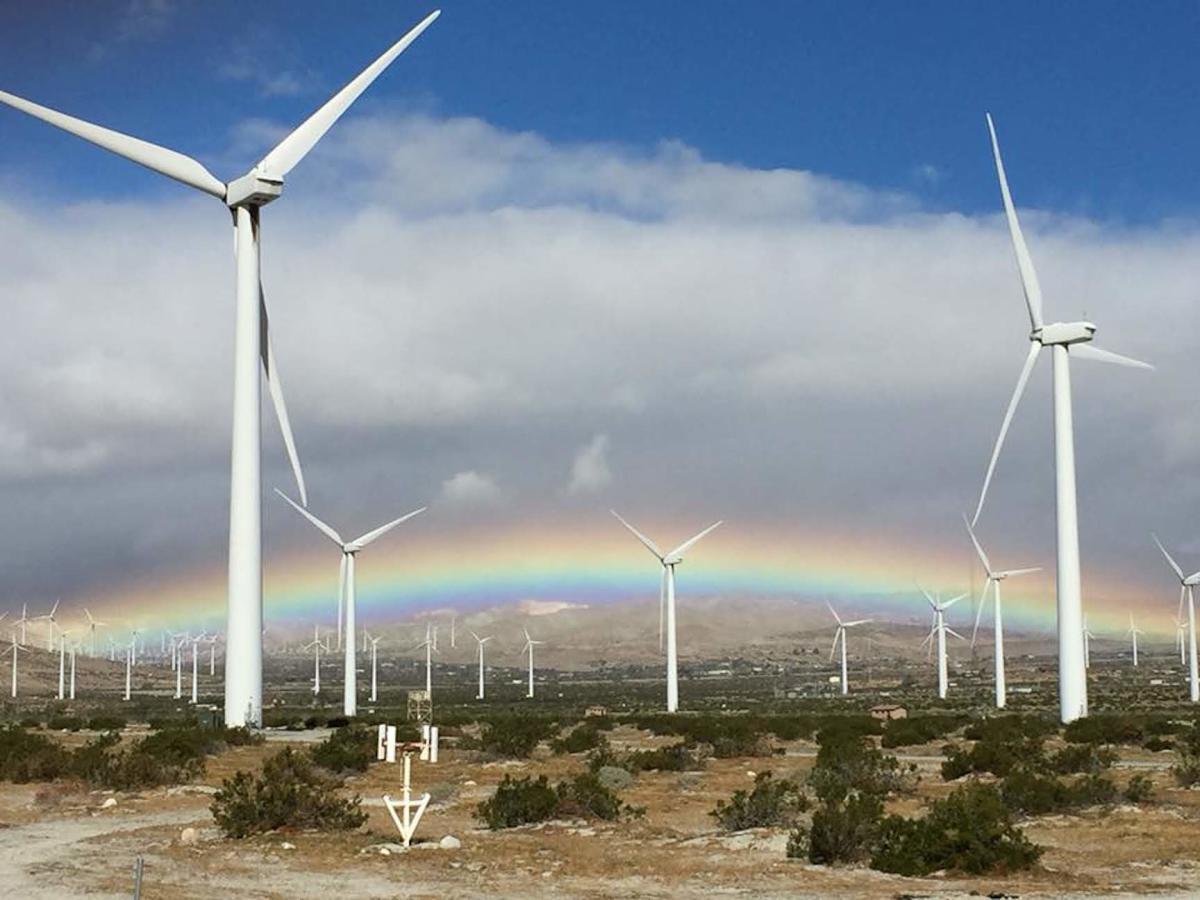 The outcropping of windmills that line both sides of the freeway serves as a welcome sign of sorts, letting motorists know they are entering Greater Palm Springs. 
For those curious about the huge turbines, Palm Springs Windmill Tours offers a behind-the-scenes tour of the wind farm that will appeal to the entire family. 
The two-hour tour includes an overview of renewable wind energy and allows folks to get up close to a windmill. The tour ends with a delicious date shake at the Windmill Cafe. 
Splashtopia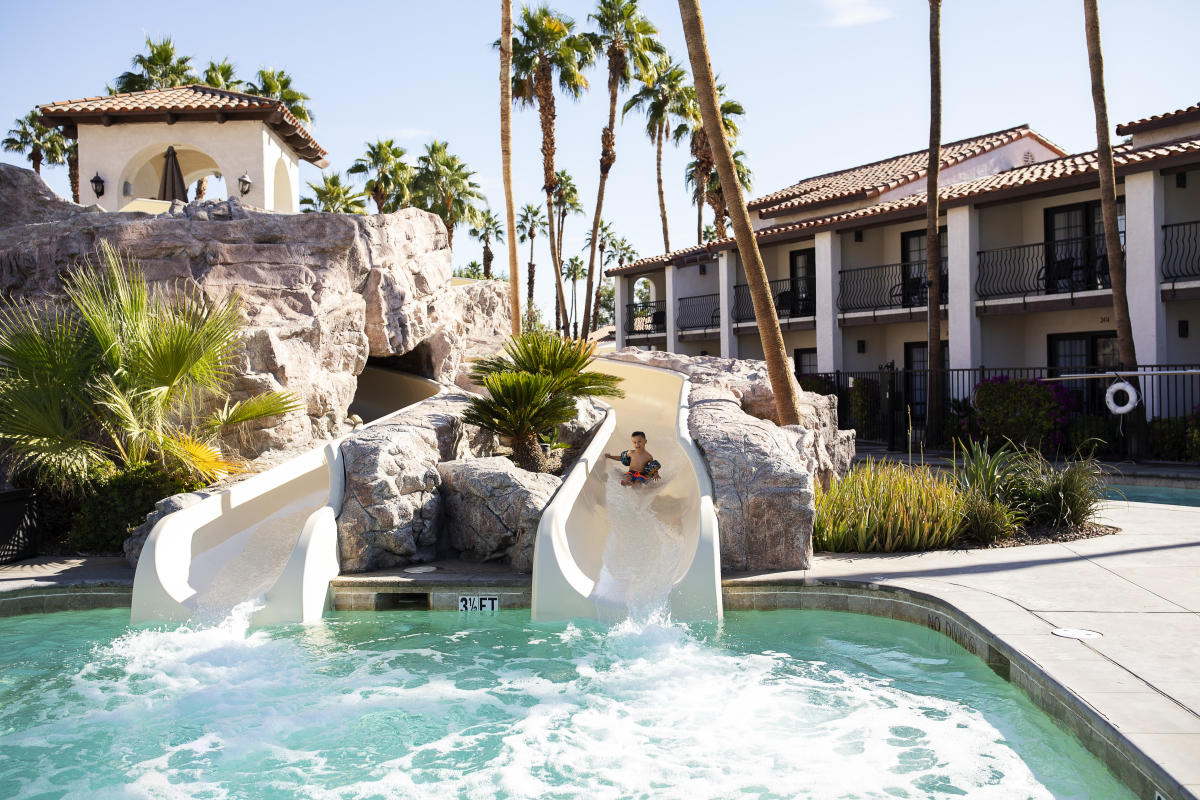 There's nothing better than a refreshing dip in the pool on a warm day. 
At Splashtopia at Omni Rancho Las Palmas Resort and Spa in Rancho Mirage  - guests can do that and so much more. 
The water park is overflowing with family fun activities. Relaxation-seekers can float down a lazy river, adventure-seekers can zoom down two huge water slides and fun-seekers can splash around in a water play zone with fountains and sprinklers. 
There's also a sandy beach for those who like the feel of sand between their toes and a cliff-side jacuzzi that overlooks all the water park amenities. 
Palm Springs Air Museum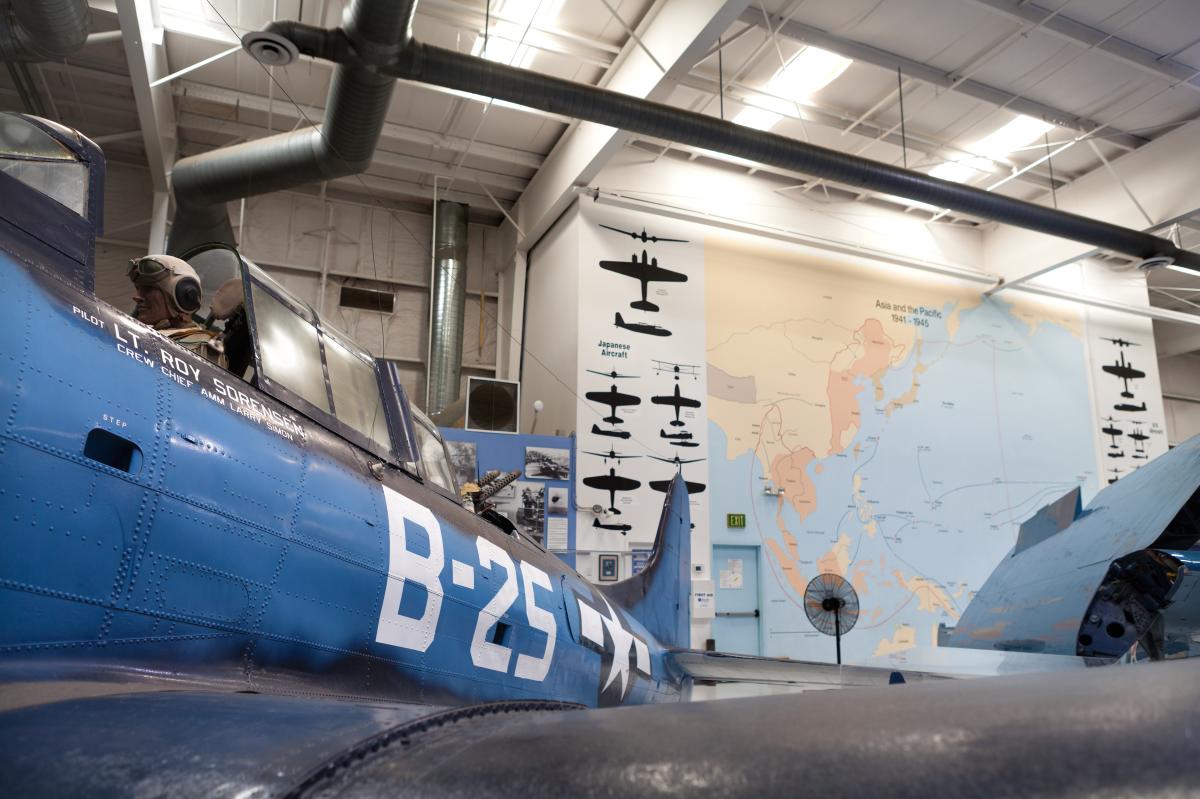 A visit to the Palm Springs Air Museum takes guests back in time to learn all about aircraft from World War II, and the Korean and Vietnam wars. The living history museum has interactive educational exhibits and vintage planes guests can see up close and even climb inside. 
And for those looking for a high-flying thrill, the museum offers Warbird Rides in warplanes with names like the C-47 Skytrain, the T-28 Trojan, the P-51D Mustang and the T-33 Shooting Star Jet. 
Your family adventure in the oasis is just getting started-- Check out these additional family-friendly activities for guaranteed non-stop fun in Greater Palm Springs!