December means holidays, joy, and unforgettable experiences in Greater Palm Springs. Palm trees and sunshine bring visitors to the area for a pleasantly warm winter season. Because of this, Christmas in this Southern California oasis always has an interesting and extraordinary twist. One event in particular always draws those from near and far: Walk of the Inns.
On December 12, as evening falls in the desert and blue skies turn into a starry night, the flicker of lights from inside the small hotels nestled under the San Jacinto mountains will beacon any nearby explorer. Starting at 6 p.m., crowds of people will gather throughout these Palm Springs neighborhoods for a relaxed alternative to traditional Christmas caroling. Instead, visitors will enjoy an exclusive look into some of the most beautiful boutique hotels in Palm Springs.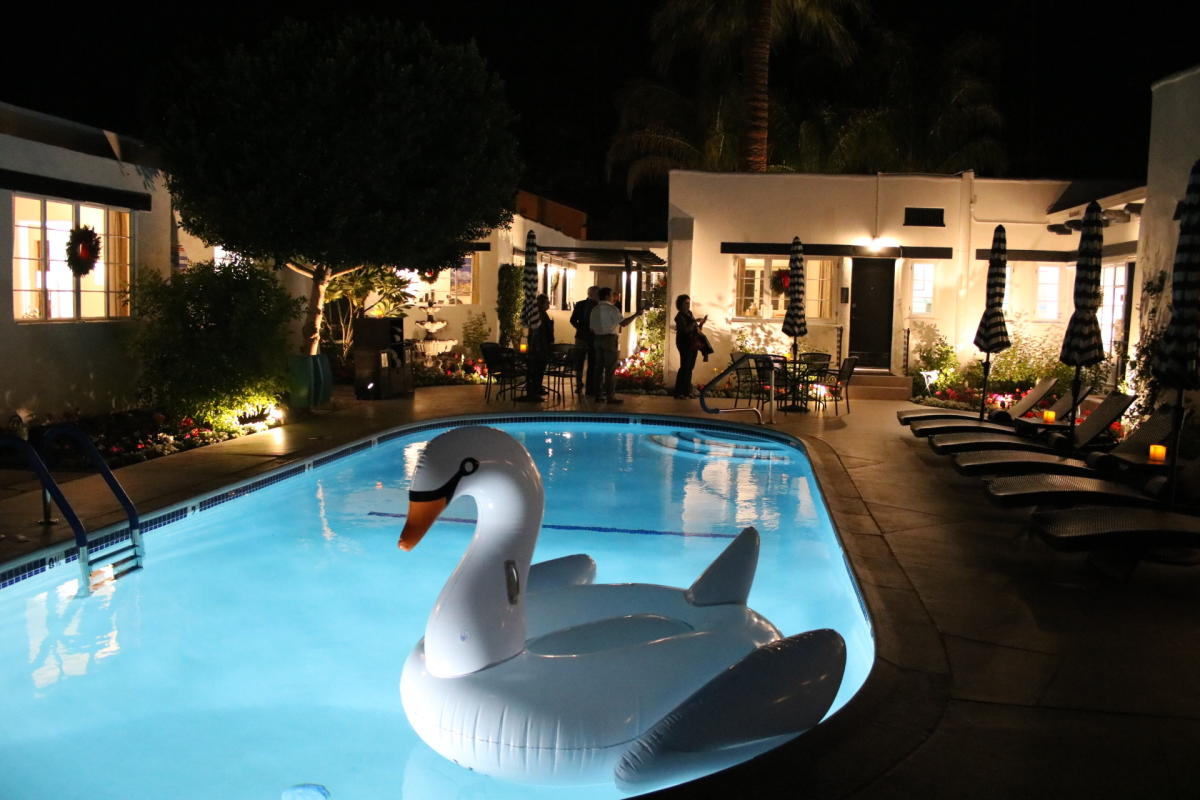 For 24 years, the small boutique hotels of Palm Springs have opened their doors and invited visitors to catch a glimpse inside for one night a year. These unique properties glitter in the night, leading the way across each stop in the self-guided tour. Visiting any one of these hotels is like stepping into a time machine. It's easy to imagine yourself in the '20s or '40s, somewhere in the middle of the Classic Age of Hollywood when Greater Palm Springs was a playground for the greats. Most of the hotels along the Walk of the Inns route were built in the 1920s and '30s, and much of the original design is still intact. These are historic and significant landmarks in Greater Palm Springs' history. It's a unique event, filled with the one-of-a-kind spirit that makes up this Southern California oasis.
As guests make their way down the tour path, they can bask and admire the incredible Spanish, Mediterranean, and midcentury modern inspired architecture and interior design of small hotels. At Walk of the Inns, onlookers have the opportunity to immerse themselves in the sensational and colorful designs of hotels like last year's participant La Serena Villas. While on the trail, visitors get to preview hotels they might want to book a stay in like Korakia Pensione, which was named by Forbes as one of the "Sexiest Hotels in America" because of its magazine-ready editorial looks and exotic Moroccan-inspired architecture.
Other past participants include:
While the full list of participating hotels is still being finalized, confirmed hotels include Casa Cody, the oldest operating hotel in Palm Springs. Casa Cody's series of classic villas and cozy cottages include the charming, rustic, one-bedroom "Olympic" Cottage. Originally constructed as athlete housing for the 1932 Los Angeles Olympics, this space's historic significance makes it a must-stop on Walk of the Inns. Palm Mountain Resort & Spa's clean aesthetics and calming, beautiful views of the oasis will make any jaw drop. 
Back as event starting points this year are the Palm Springs Art Museum and the Palm Springs Women's Club. These two locations are anchors for visitors who want to obtain a map of featured hotels, listen to live entertainment, pick up a flashlight for their journey and more. The two central locations are also drop off spots for the annual holiday gift fundraiser that accompanies Walk of the Inns. The fundraiser benefits local charity Well in the Desert. Well in the Desert helps those in need both economically and socially in Greater Palm Springs so visitors are invited to donate toys and gifts for the merry season.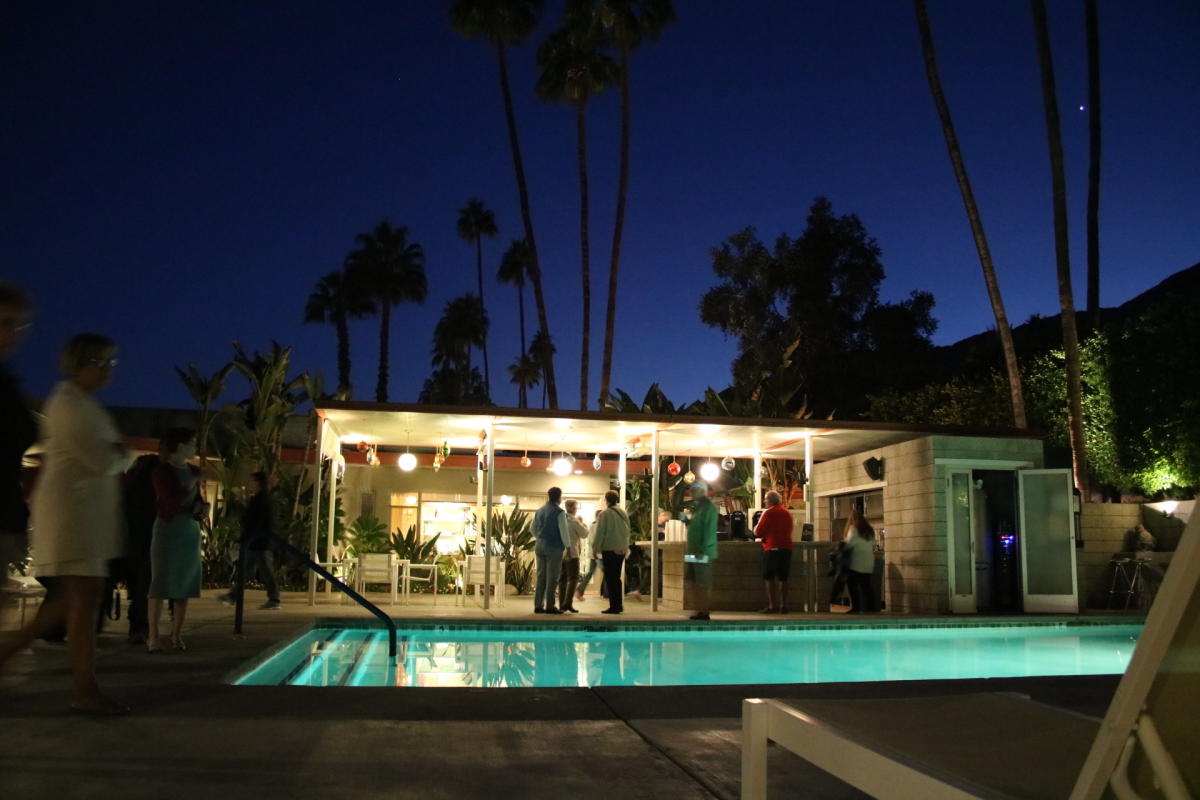 Visitors can kick off the event early by stopping by the Palm Springs Art Museum and catching exhibits like the space-centric Brave New Worlds: Exploration of Space exhibit before it leaves on December 15th. Early birds can also stroll by the Palm Springs VillageFest for street fair fun like food vendors, live entertainment, arts and shopping. 
Need to refuel after a day of touring gorgeous inns? Explore some of the best places to eat & drink in Greater Palm Springs!