While many travelers enjoy a weekend trip, there are great benefits to scheduling vacations during the week in this Southern California oasis. Explore these midweek finds and discover unique opportunities and inspiration for your next getaway to Greater Palm Springs.
Events 
From local farmers' markets to exciting performances, fill your itineraries with these events only found on weekdays in Greater Palm Springs.
Experience an open-air street fair in downtown Palm Springs. VillageFest occurs weekly on Thursdays from 6:00 p.m. to10:00 p.m., it's free to the public and four-legged family members are welcome to join! Find artwork, jewelry, fresh produce, flowers, sweets, entertainment and more.
A magical experience awaits you in La Quinta at Marvyn's Magic Theatre; a 129-seat venue that hosts world-renowned comedians, seasoned magicians and more every Thursday, Friday and Saturday night, for ages 21-and-over. Showtimes are at 6:00 p.m. and 8:30 p.m. and each performance lasts around 75 minutes. Arrive early and enjoy a full-service bar and live music before the show. 
Find the Palm Springs Art Museum nestled at the base of the San Jacinto mountains in downtown Palm Springs. On Thursday nights, from 5:00 p.m. to 7:00 p.m., the museum offers free entry, giving you access to explore through thousands of pieces of modern and contemporary medium. Learn about the featured collection of the month through a self-guided activity by picking up this month's activity worksheet at the admissions desk upon entry.
Yoga in the Amphitheater
Find your zen in downtown Cathedral City with free yoga classes offered weekly on Tuesday mornings at 10 a.m. These Power Yoga classes are for all experience levels and are taught by professional instructor, Patti Wexler. Simply bring your yoga mat, water and a hand towel and come strengthen your mind, body and soul. 
Rock the Park - Wednesday Night Concert Series
A new and fun concert series has recently emerged in downtown Palm Springs. On the first Wednesday of every month, enjoy free, monthly tribute band concerts at the new Palm Springs Downtown Park. Bring your lawn chairs and blankets and enjoy live music, open-air and beautiful surrounding views.  
Tourism in this destination is well-known and booming, but many don't realize that agriculture is the area's second-largest industry. An astounding assortment of crops are grown right here in Greater Palm Springs and can be experienced and enjoyed at our local farmers' markets. Shop for fresh produce, flowers, baked goods and more during your mid-week stay. The Palm Desert Certified Farmers' Market occurs weekly on Sundays from 8:00 a.m. to 1:00 p.m. on Highway 111 and the Indian Wells Certified Farmers' Market occurs weekly on Thursdays from 8:00 a.m. to 2:00 p.m. at the Southwest Church.
THINGS TO DO MIDWEEK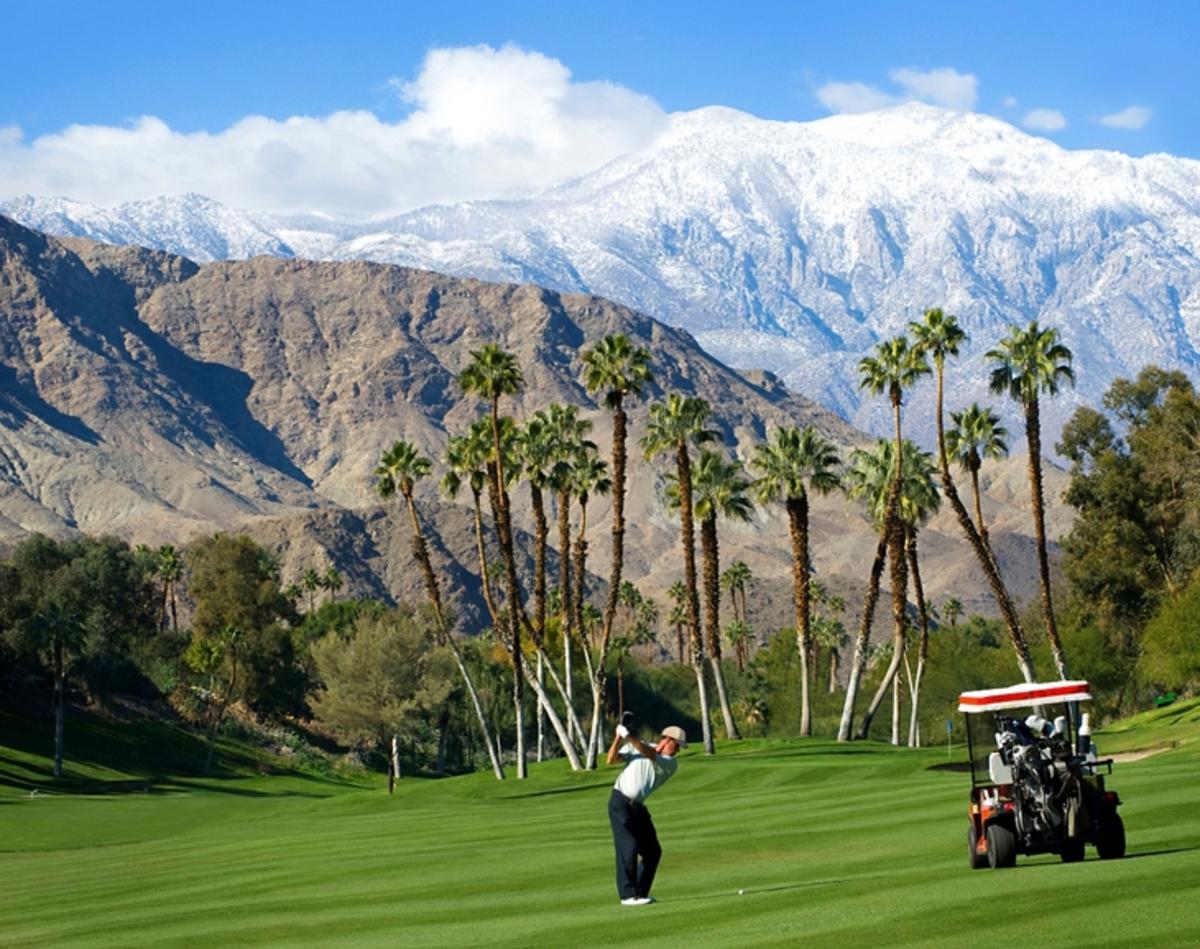 Apart from majestic mountain backdrops and endless sunshine, Greater Palm Springs also boasts an abundance of one-of-a-kind adventures and attractions that travelers flock from all over to experience. Beat the crowds by booking a trip Monday through Thursday and gain easier access to high-demand activities like the Palm Springs Aerial Tramway or Living Desert Zoo & Gardens. Immerse yourself in nature and enjoy a more serene experience by exploring hiking trails with fewer people during the week. Find less wait time at the best restaurants or snag your preferred tee times at popular and renowned golf courses. Several resorts and spas also offer special deals during the week. Be sure to download the Greater Palm Springs Wellness Pass and receive exclusive offers and discounts on health and wellness experiences during your trip. 
Getaway Offers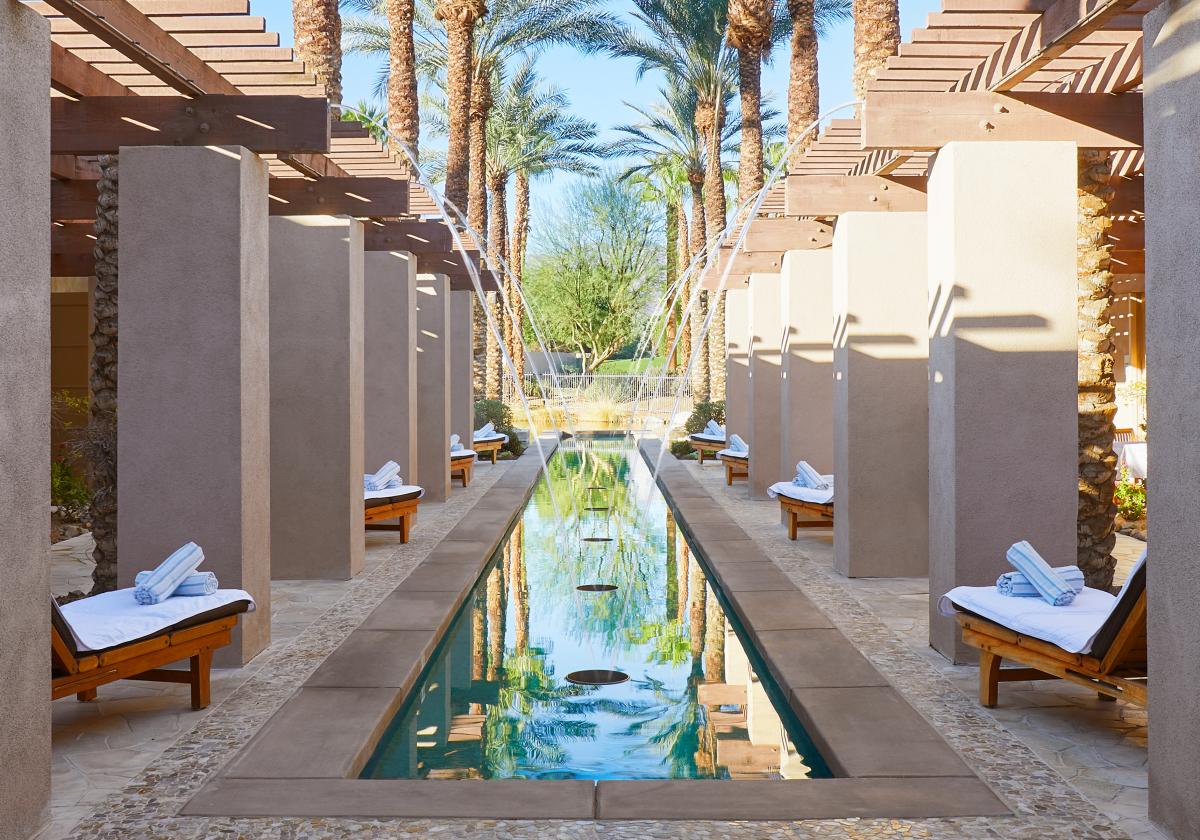 Many properties offer discounted rates Monday through Thursday. Explore these getaway offers and deals and start your travel planning on a high note by saving up to 20 to 30 percent on a hotel package when booking your next midweek stay.
Transportation
The Palm Springs International Airport now offers 13 airlines flying nonstop from over 30 destinations, and connecting to more than 500 destinations worldwide. When booking a flight, airfare rates tend to be lower during the week and the number of passengers aboard will likely be fewer. Book your weekday flights as early as possible for the best deals and enjoy flying with ease.
With so much to explore and discover, make the most of your trip—find your oasis midweek in Greater Palm Springs.