There's nothing more relaxing than soaking in a hot, mineral spa. The waters feel like magic penetrating your skin and you feel restored and energized. They help the weary and worn out feel brand new again. 
Greater Palm Springs is known for its hot mineral springs that flow beneath the surface and are pumped into the spas of hotels and resorts across the region. Many establishments offer spa day passes so tourists and locals alike can experience their mineral waters for the day.  
No matter where you are staying in Greater Palm Springs, you can still experience the natural wonder of hot springs with this list of day passes:  
El Morocco Inn & Spa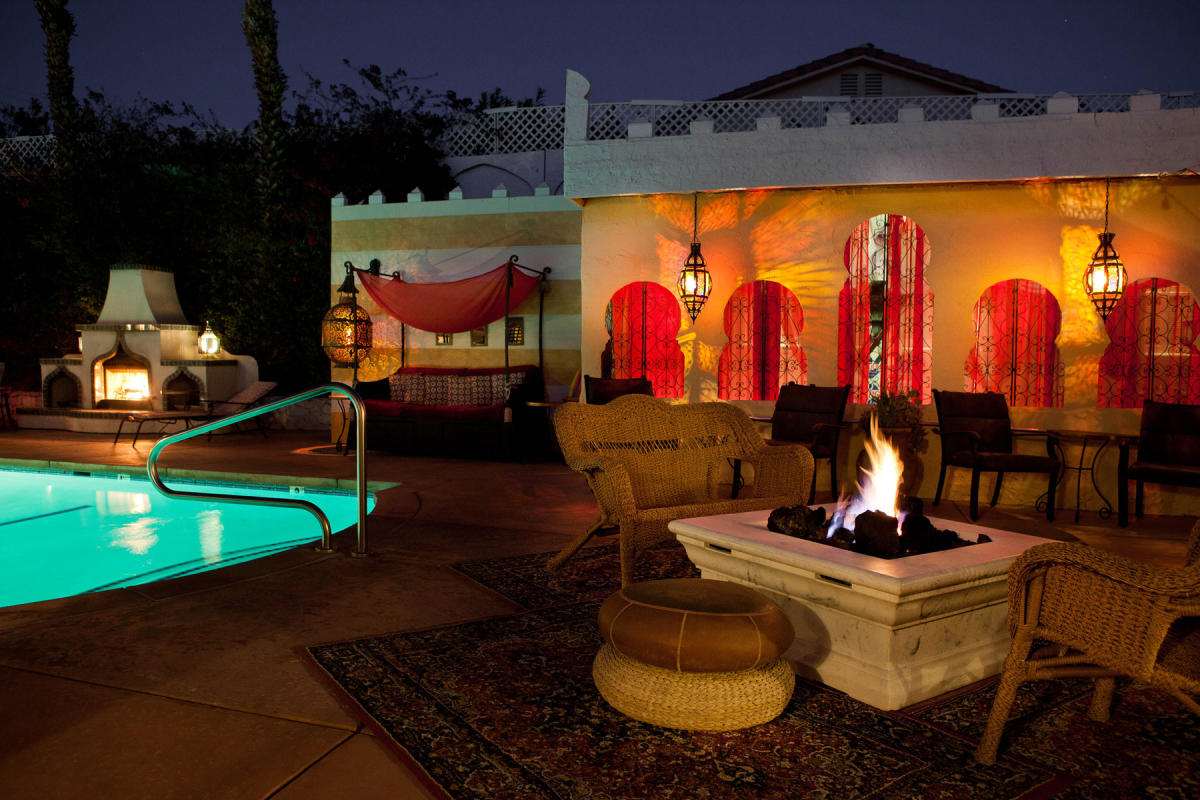 The quaint 13 room El Morocco Inn & Spa was built in the late 1950s and has an exotic and fanciful vibe with furnishing that comes straight from Morocco. The inn features mineral rich thermal hot waters that provide guests a restorative and energizing experience. 
Day spa guests have access to the swimming pool and covered Jacuzzi-style spa and two dry saunas. A locker, robe towel and complimentary refreshments are also provided. 
Cost: $50 to use the pool from 9 a.m.- 4 p.m. 
The Good House
At The Good House, it's all about the vibe. They are small and laid back with only seven guest rooms. They strive to provide a relaxing and chill atmosphere for their guests. It's for adults 21 and older though, so no children.
After you take in their mineral waters, you can use the sauna and warm up by their fire pit. Massages are also available with 48-hour notice. 
Cost: $40 from 10 a.m.- 5 p.m. daily. Reservations are required for the weekend.
Two Bunch Palms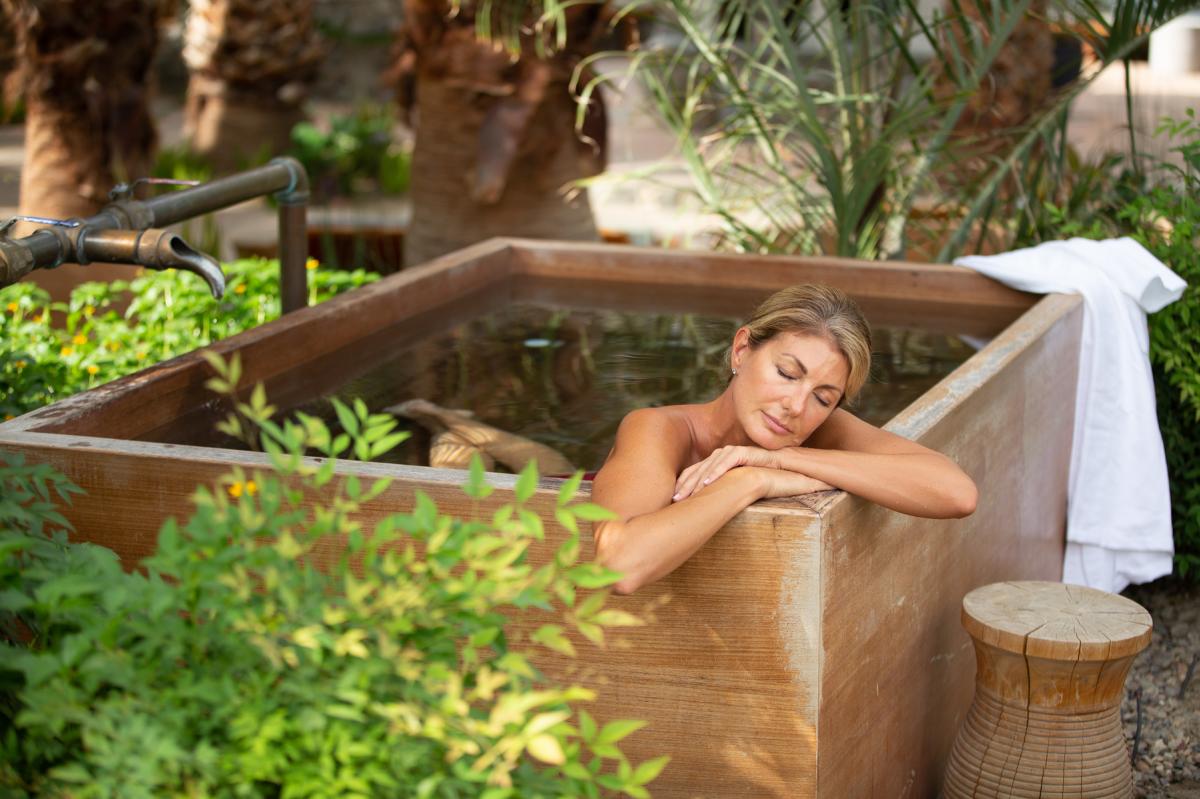 This famed resort known for playing host to celebs boasts mineral springs that have been flowing for more than 600 years under the surface. At Two Bunch Palms, day pass guests have a variety of soaking options. They can take a dip in a large mineral pool, immerse themselves in three large teak tubs with adjustable temperatures, or soak in one of three other concrete mineral pools. 
Day pass guests can also participate in daily enrichment programs and classes. With expansive and beautifully landscaped grounds, just walking around is a treat. They also offer a variety of massage services and have an onsite restaurant that is perfect for a meal after an all-day soak. 
Cost: Starts at $125 per person from 10 a.m. - 6 p.m. Subject to availability, so booking in advance is recommended, 
Tuscan Springs Hotel & Spa 
This Iavish and Italian inspired resort features two hot water mineral jacuzzis and a hot mineral pool that are all held at varying temperatures for a variety in comfort levels. The natural waters are pumped from an aqua well that is volcanically heated. 
The 16 room Tuscan Springs Hotel & Spa has breathtaking views of the surrounding mountains and a lounge where guests can grab snacks when they get hungry. Day pass guests have access to all their pools and the dry sauna. 
Cost: $45 for four hours from 11 a.m- 7 p.m. 
The Spring Resort and Spa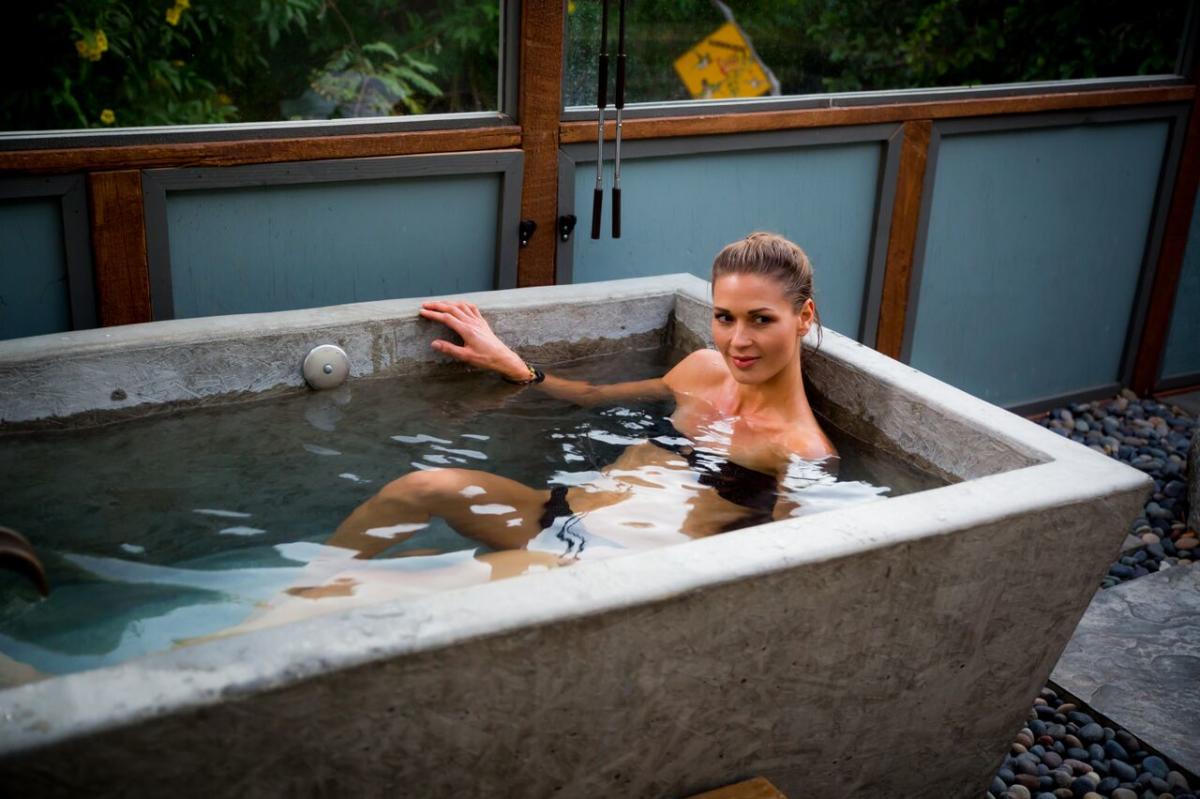 The Spring Resort & Spa, an adults-only spa for those 18 and older, is the place to go for peace and relaxation. It features three mineral pools— a swimming pool, an outdoor soaking pool maintained at 104 degrees and an enclosed soaking pool set at slightly above body temperature. 
Day spa guests have access to the three mineral pools and a Finnish sauna. Guests are provided with robes, slippers and a locker. 
Cost: $50 for four hours or $80 for eight hours - from 9 a.m. - 7 p.m. 
Aqua Soleil Hotel 
This resort has three mineral water pools— a large swimming pool heated to approximately 88 degrees, an indoor jetted pool heated to approximately 102 degrees and an outdoor jetted pool heated to 104 degrees. The water at Aqua Soleil is drawn from an onsite well that draws water from an underground aquifer. The mineral springs release toxins from the skin and provide mineral nourishment. 
When you're not in the pool you can check out their courtyard with a fire pit or get a spa treatment. 
Cost: $15 for weekday use. Not available for weekends. Must be at least 18 for a day pass. 
Miracle Springs​ Resort & Spa 
Guests here can relax in one of eight natural hot mineral spas spread throughout their courtyard, perfect for swimming or soaking. The waters here initially come in at 140 degrees, but are cooled to between 90 and 104 degrees and then pumped into the various pools and spas. 
Miracle Springs Resort & Spa also offers a variety of spa treatments and has a breathtaking view of the mountains. 
Cost: $15 for use from  9 a.m.- 6 p.m. Must be 21 or older. 
Experience pure bliss and relaxation in Greater Palm Springs with this 'Hot Water Guide' to Desert Hot Springs. Happy soaking!