Summer is here, which means it's time for poolside parties, outdoor markets and more in the oasis. No matter how you like to relax, you'll find your chill all season long with these summer events in Greater Palm Springs.
Memorial Day Flower Drop
May 28 | 8 a.m. – 2:30 p.m.
Commemorate Memorial Day with this annual flower drop at the Palm Springs Air Museum. After an airshow featuring the museum's historic WWII aircraft, a B-25 Mitchell Bomber showers attendees with more than 3,000 red and white carnations. The flower drop starts at 1 p.m.
Greater Palm Springs Restaurant Week
June 1 – 17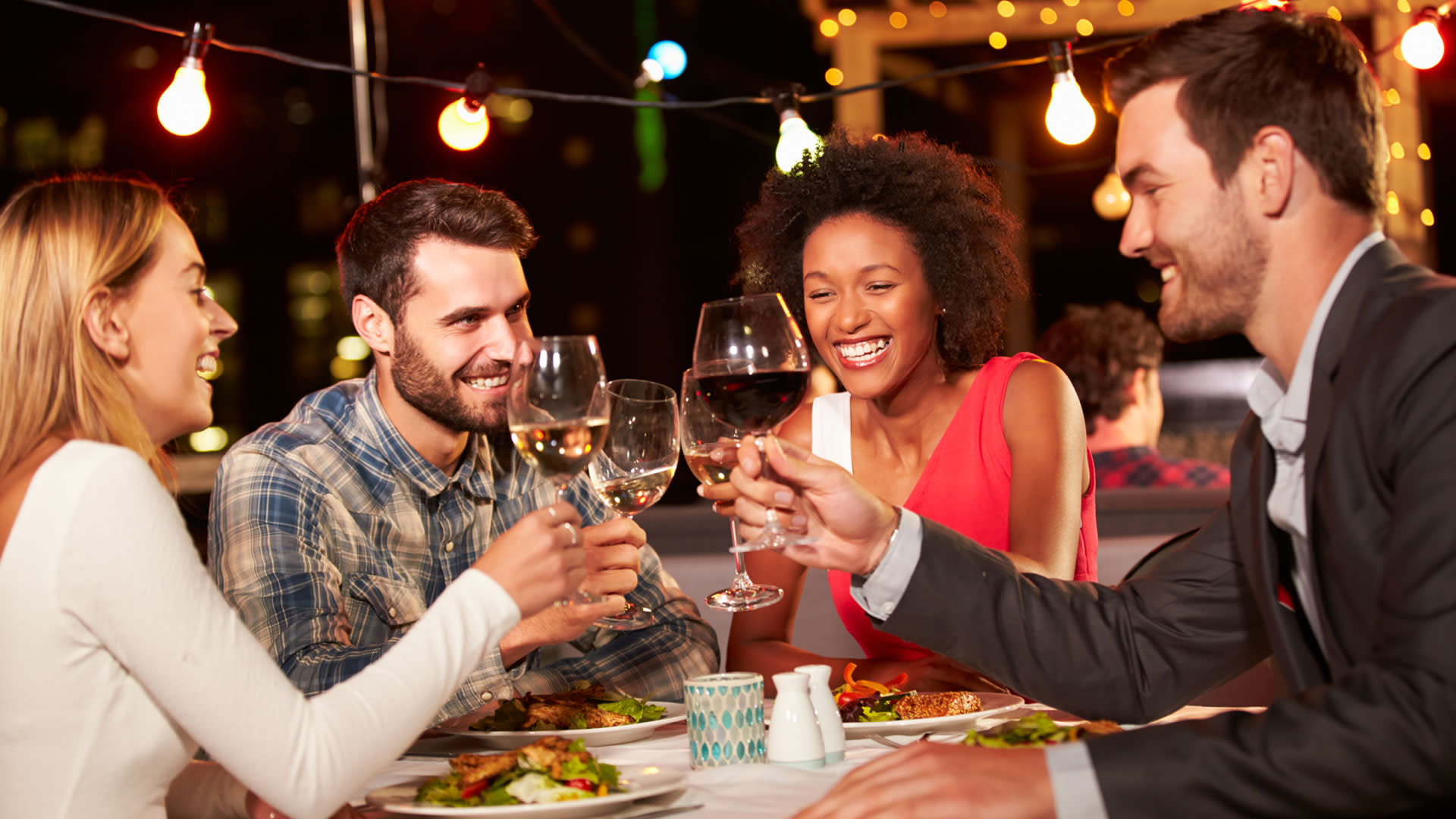 Foodies, there's never been a better time to eat in the oasis. Greater Palm Springs Restaurant Week offers 17 days of the hottest dining deals for lunch and dinner at restaurants throughout Greater Palm Springs. Experience new flavors and revisit old favorites throughout this tasty event.
Palm Springs International ShortFest
June 19 – 25
Get a sneak peek at some of the industry's most groundbreaking short films during Palm Springs International ShortFest, a 7-day celebration of short films from around the world. More than 300 films from more than 50 countries will be screened during the festival.
Splash House
June 8 – 10; Aug. 10 – 12
The summer chill is on during Splash House, the summer's hippest pool party in Greater Palm Springs. Held in both June and August, this colorful pool party brings the music poolside at hotels including Riviera Resort & Spa, The Saguaro and Renaissance Palm Springs. Don't miss these two weekends of chill in Greater Palm Springs this summer.
Comic Con Palm Springs
Aug. 24 – 26
Unleash your inner nerd during Comic Con Palm Springs, a three-day event filled with celebrity appearances, industry panels and, of course, cosplay. Dress up as your favorite pop culture character and get it on the fun at Comic Con Palm Springs.
Ongoing Summer Events in Greater Palm Springs
Dive-in Movies at Wet 'n' Wild
Friday nights in July and August
Spend a chill day at Wet 'N' Wild Palm Springs cooling off on the water slides and wave pool—then stay as the sunsets for a poolside screening of a family-friendly film. Dive-in movies are free with park admission.
Thursdays | 7 – 10 p.m.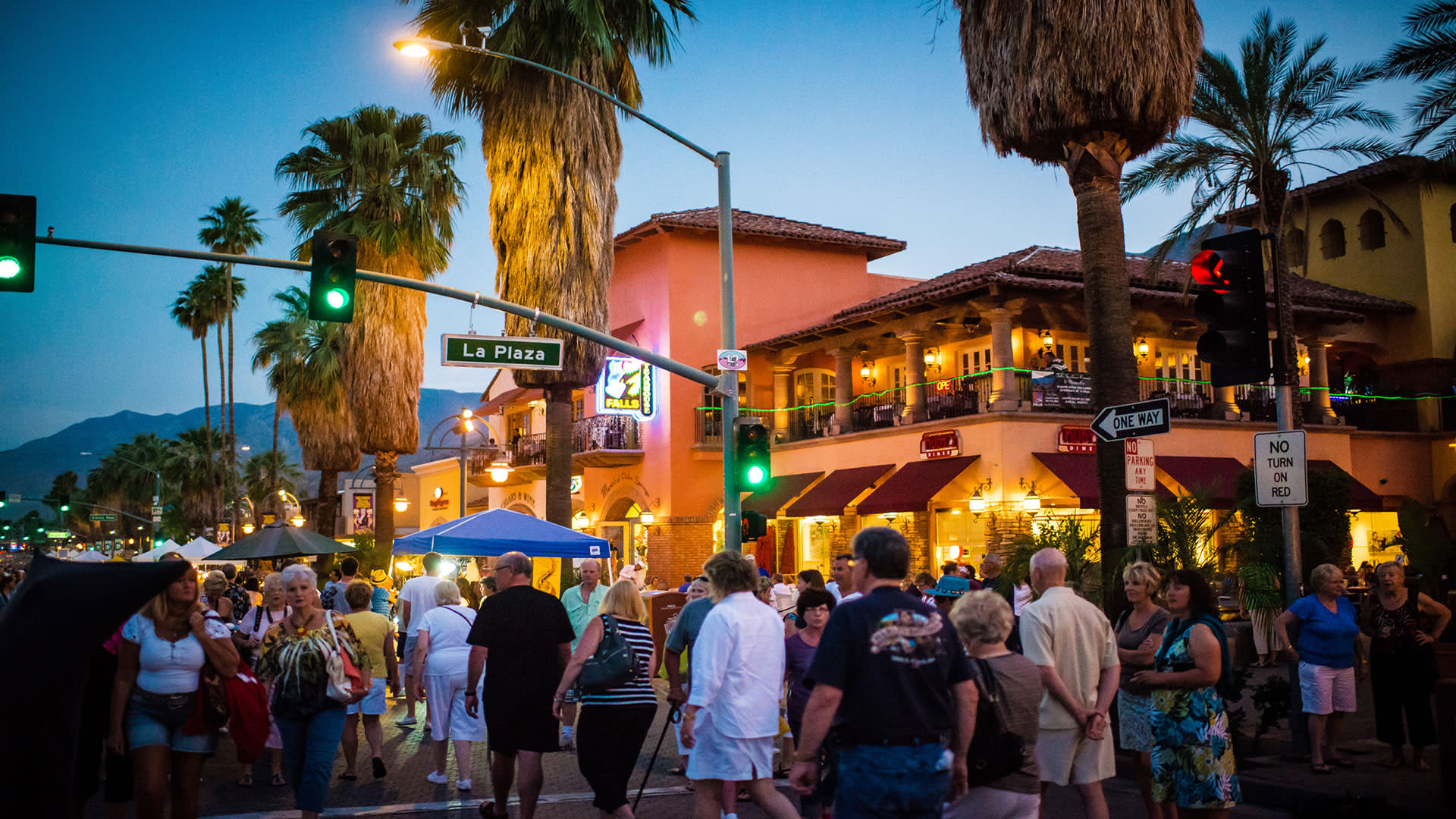 Explore local artisan crafts, artwork and more every Thursday as downtown Palm Springs transforms into VillageFest, an open-air market held on Palm Canyon Drive. Grab a bite to eat from one of the food carts or grab a table at one of the many neighboring restaurants that stay open late during VillageFest.
College of the Desert Alumni Street Fair
Saturdays and Sundays | 7 a.m. – 12 p.m.
Start your mornings with artisan crafts, live entertainment and breakfast at the College of the Desert Alumni Street Fair in Palm Desert. The year-round open-air market features more than 300 vendors offering everything from souvenirs and knickknacks to fresh produce and food.
Certified Farmers Market
Saturdays | 8 a.m. – 12:30 p.m.
Get the freshest produce of the season all summer long at the Certified Farmers Market, held indoors at the Palm Springs Pavilion from June through September. Local farmers and vendors offer everything from ripe citrus and freshly picked vegetables to locally made cheese, freshly squeezed juice and more.
Looking for more ways to enjoy summer in the oasis? Don't miss these Chill Deals in Greater Palm Springs!