Surrounded by sand, the Salton Sea glistens like a jewel in California's crown. Less than an hour's drive from Greater Palm Springs, this huge body of water was actually born accidentally in 1905.
It was even once meant to be the Riviera of the Americas, but Mother Nature had other plans.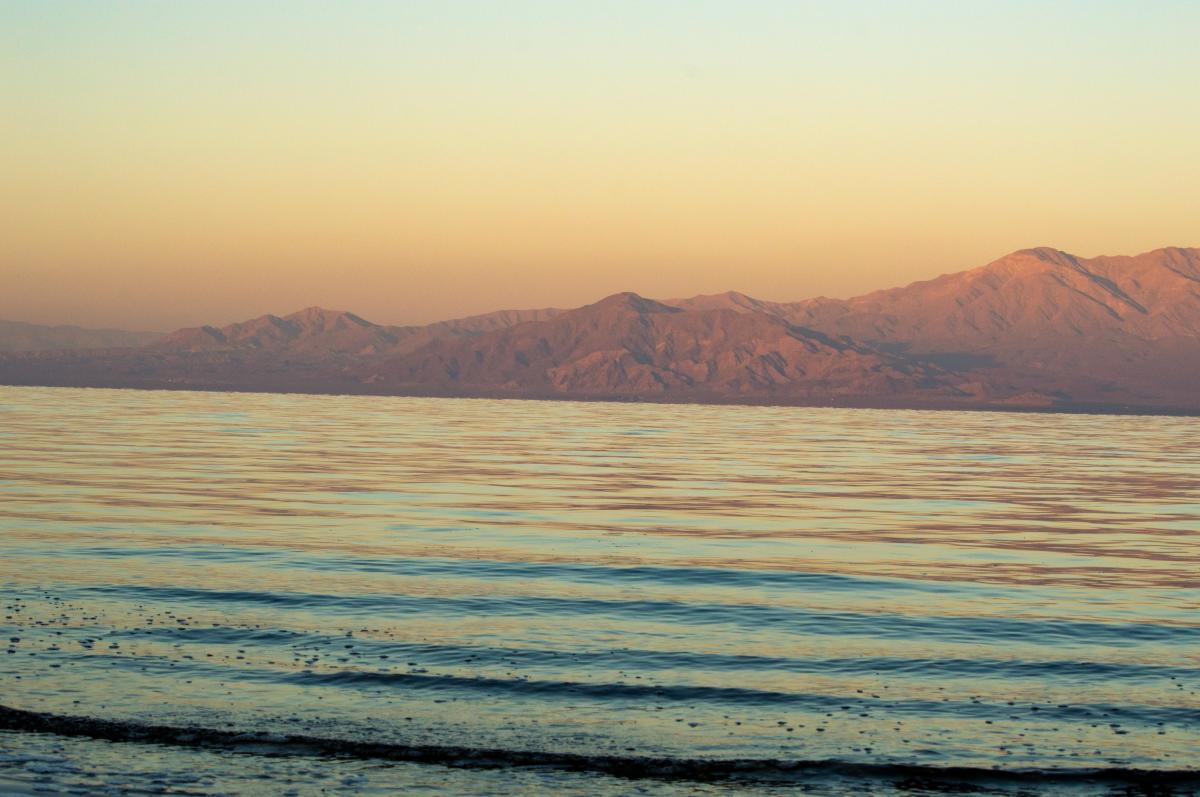 The Salton Sea first came into being when flooding on the Colorado River destroyed part of a canal system, forcing millions upon millions of gallons of water into the lowland area where the Salton Sea now sits. Far more devastating than one breach, the entire volume of the river continued to flow into the Salton lowlands for nearly two years before engineers were able to stop it. By that time, one of the world's largest inland seas had been created.
A Once Idyllic Vacation Paradise
The Salton Sea is now about 45 miles long and 20 miles wide, boasting about 130 miles of shoreline. Once it was clear the sea wasn't going anywhere (in part because it was being fed by irrigation runoff), developers had an idea: They'd create a lavish vacation playground along the sea's shores, styled after the French Riviera or the Spanish Costa del Sol.
By the 1950s, the Salton Sea became a tourist attraction, enticing vacationers to enjoy its shores. Over the decades, though, rising salinity and agricultural runoff began to deter visitors as the health of the Salton Sea declined.
In modern times, however, there's been a resurgence of interest in this geographical oddity. 
Visiting the Salton Sea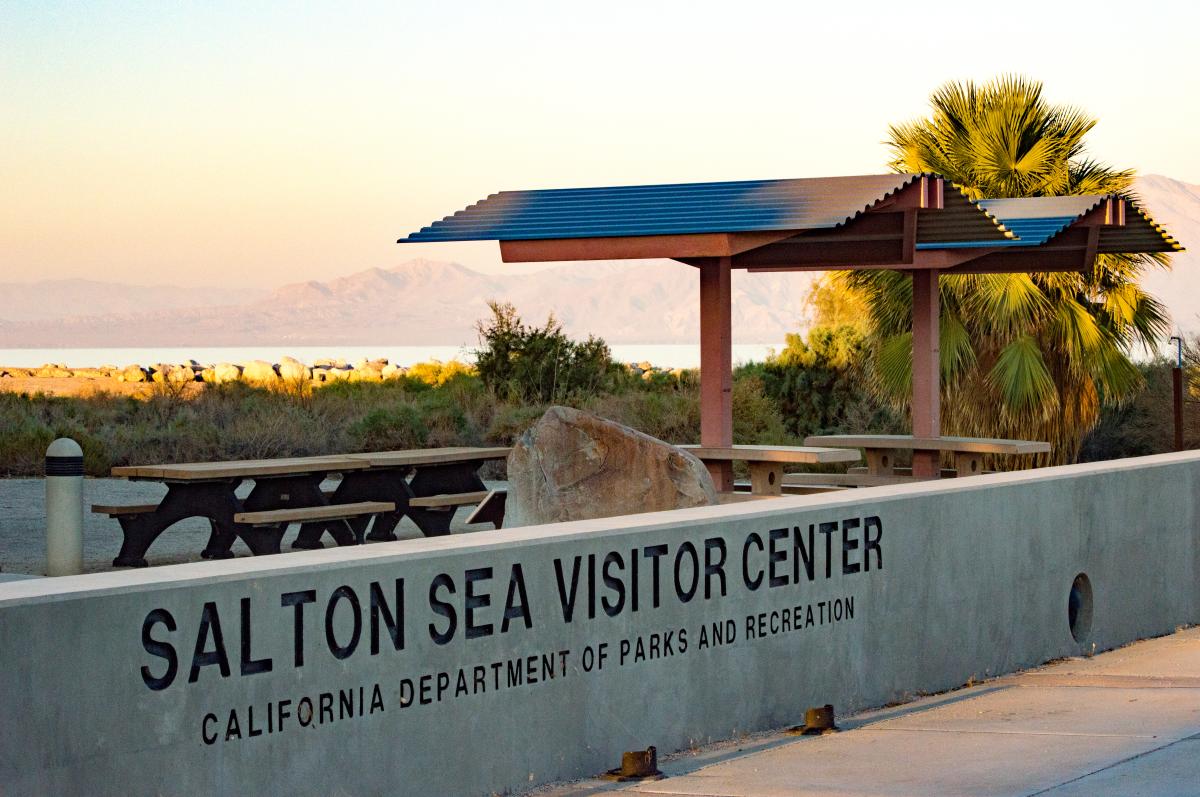 Start your visit to the area at the Visitor Center in Mecca. There's a fascinating interpretive center with plenty of history (including old posters and advertisements from the Salton Sea's past as a vacation destination). Plus, the rangers can give you directions to the best spots for birdwatching or tips on where to see the area's numerous other features.
Beautiful Birdwatching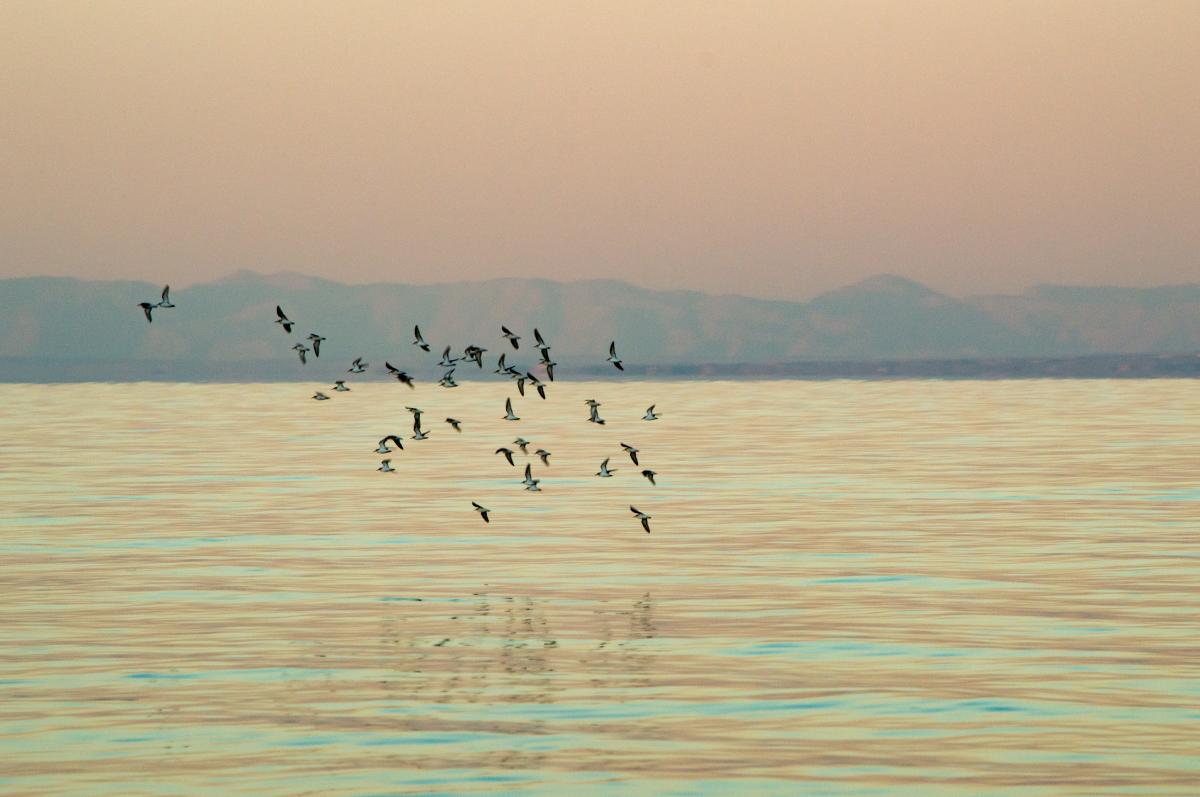 Pack your binoculars! The Salton Sea is a major draw for hundreds of different species of birds, making it a favorite stop for birdwatchers. The Salton Sea is home to the Sonny Bono National Wildlife Refuge. Thanks to its location within the Pacific Flyway, the Refuge is a significant spot for resting migratory birds.
Geology Galore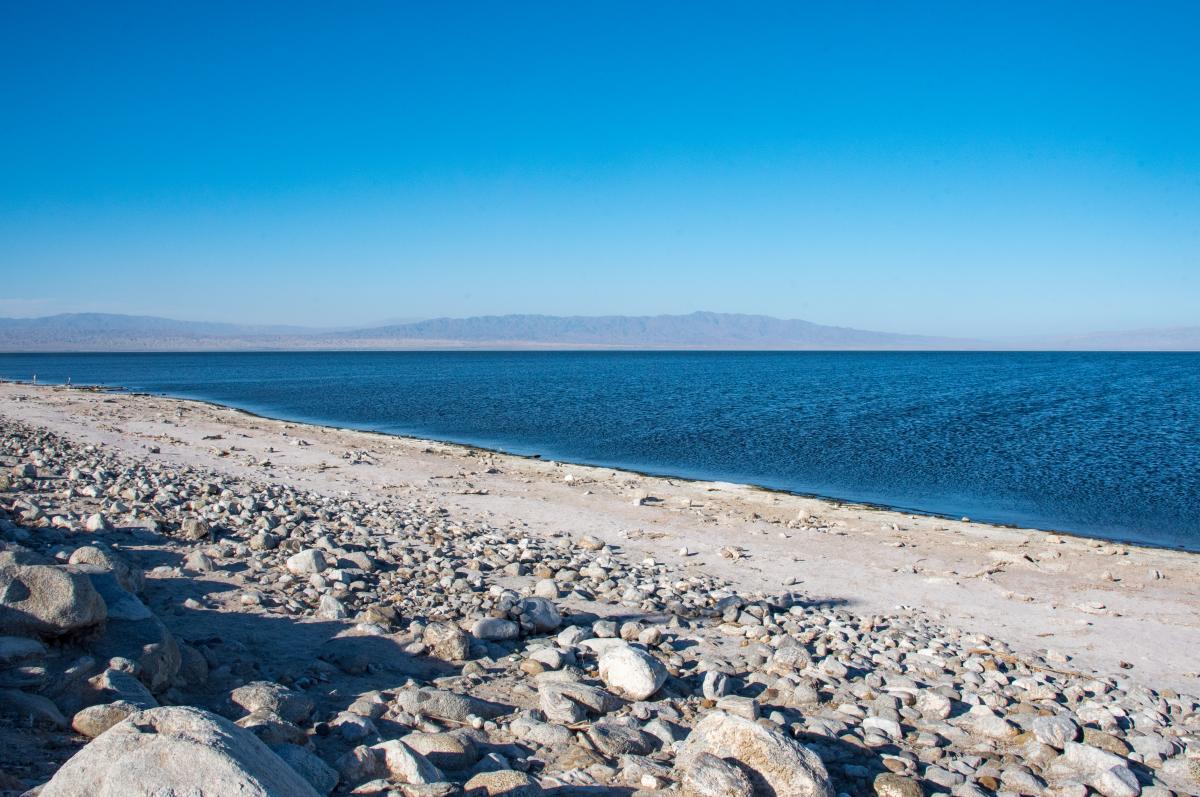 The Salton Sea fascinates visitors with its many different geological and volcanic features, which spring from the massive magma chamber hidden beneath the low-lying sea. There are even mud pots that visitors can explore both in and around the Salton Sea.
While You're in the Area
The area surrounding the Salton Sea has many unique and interesting attractions you won't find anywhere else. These make for great side excursions from Greater Palm Springs.
Anza-Borrego State Park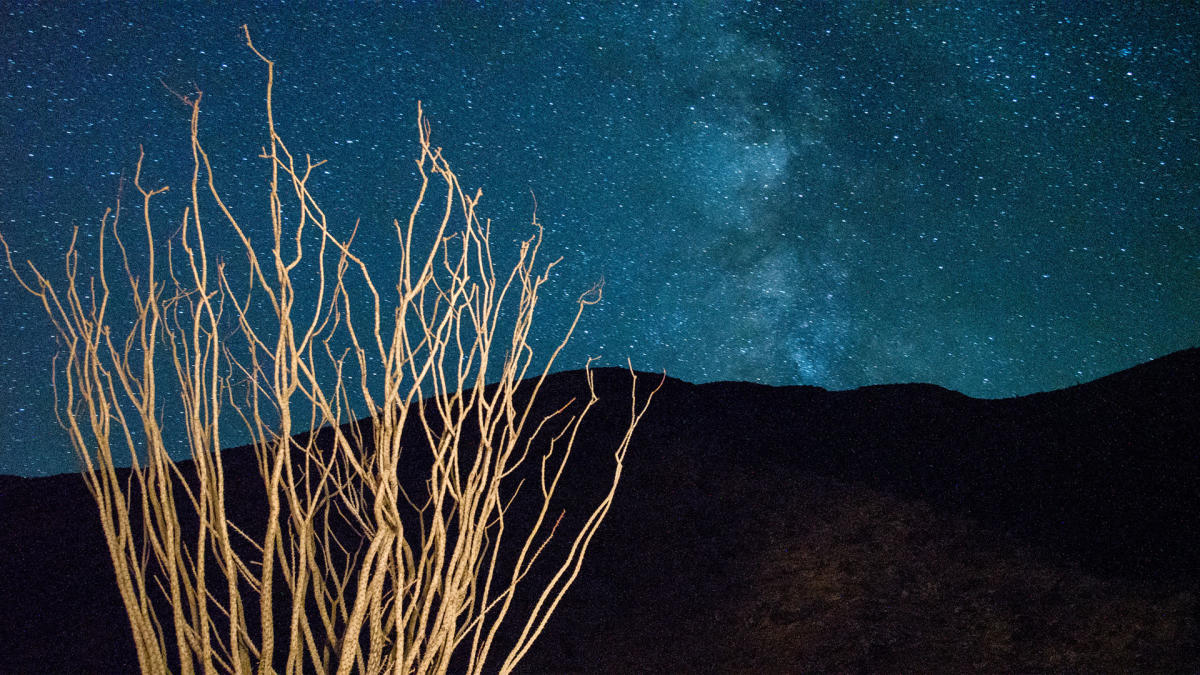 Anza-Borrego State Park has wonderful hiking, including the must-see Font's Point viewpoint over Borrego's "badlands". It's also an International Dark Sky Park, making it a perfect overnight camping spot for soaking up the desert stars.
Banana Museum
The International Banana Museum features "a-peel-ing treats" and all kinds of art and kitsch devoted to this yellow fruit.
Borrego Springs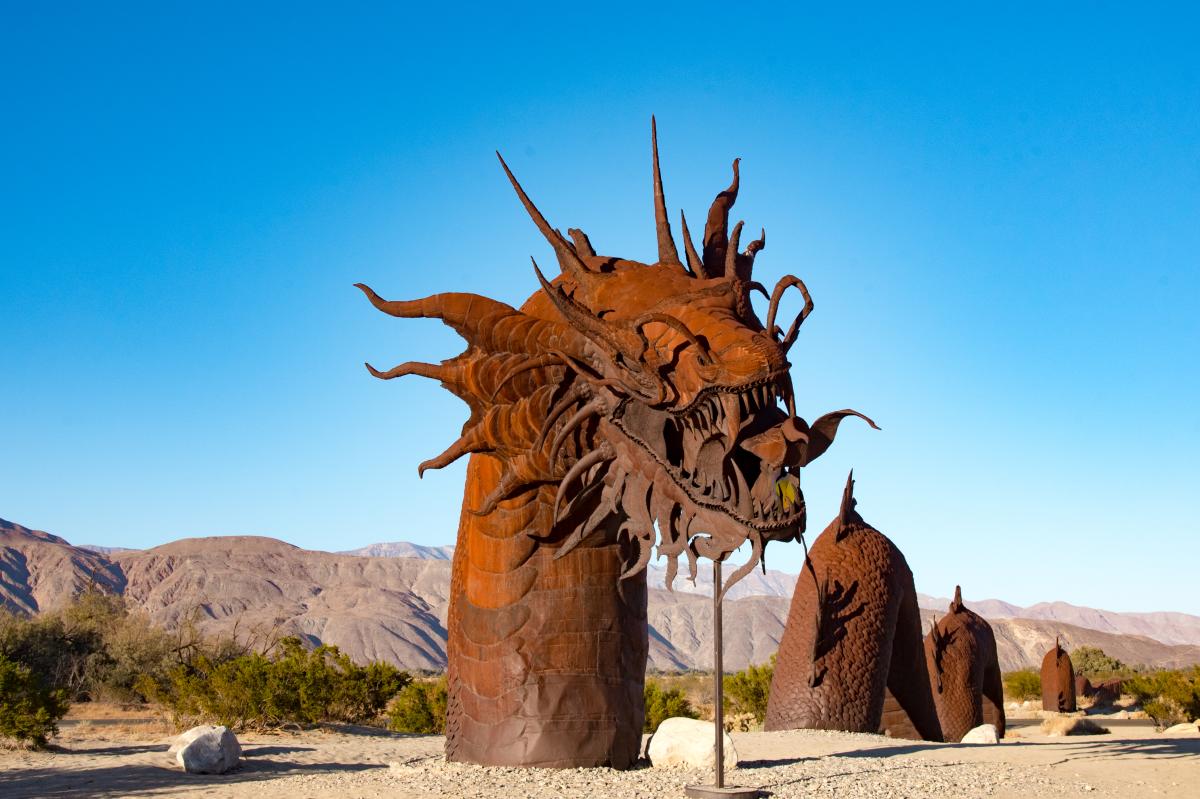 About 30 minutes to the west of Salton City, this vibrant but quiet vacation community fancies itself an artist's enclave. Look for massive sculptures all over town including a huge undulating dragon. There's also several large golf courses here, plus outstanding hiking and exploring.
Ocotillo Wells State Vehicular Recreation Area
If you're into dirt biking, ATVing or off-roading, make tracks to the Ocotillo Wells State Vehicular Recreation Area. There's over 85,000 acres of desert terrain to explore, and several places in Salton City and Ocotillo Wells offer offroad rentals.
Salvation Mountain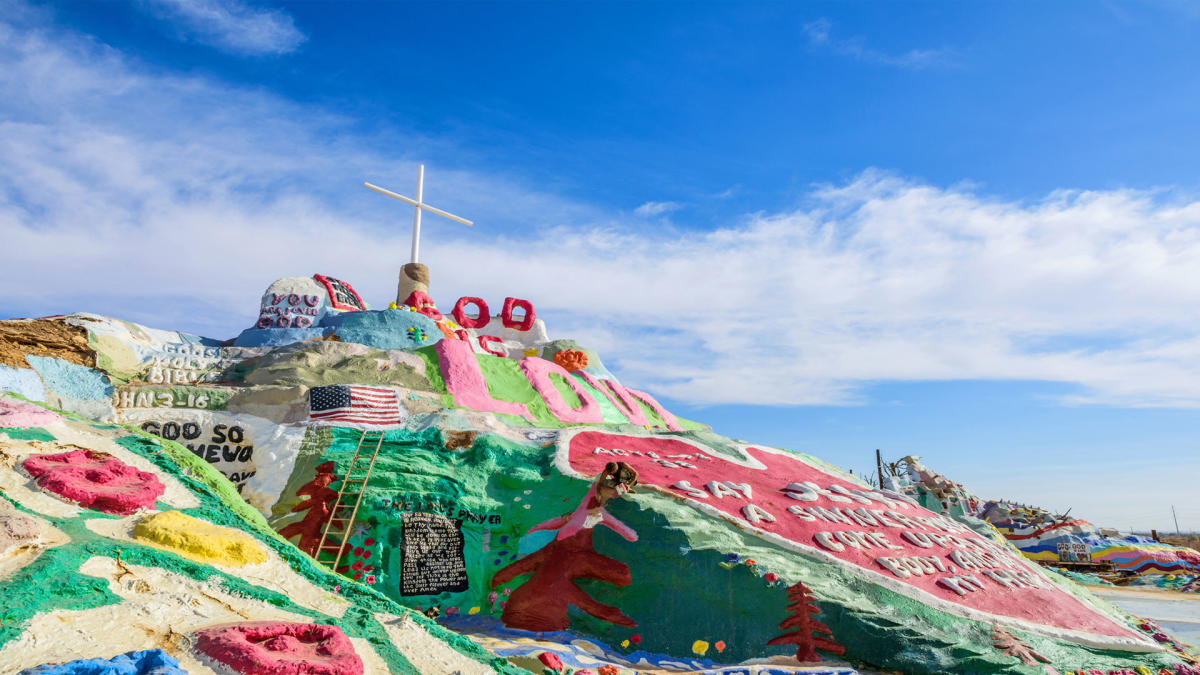 With its bright colors and eclectic look, Salvation Mountain is a must-see. This massive artistic monument to God includes trees, water features, painted rocks, adobe clay and flowers. With its message of love, Salvation Mountain has become a quirky yet powerful draw for visitors.