With well-preserved, midcentury modern architecture and a march-to-your-own-beat sensibility, Greater Palm Springs is unanimously applauded for staying original — and it's no stranger to atypical, non-mainstream interests. Incidentally, this free-spirited oasis is teeming with unique attractions you can't find anywhere else in the world, blessed with quirky sites that have made Greater Palm Springs and the surrounding areas one of a kind. From the odd to the eccentric, these can't miss, curious attractions are celebrated for keeping Greater Palm Springs utterly unique.
They may be thousands of years old, but these dinosaurs have aged quite gracefully. Made famous by their feature in a classic movie, they have now become an ever-popular roadside attraction. As they are located right outside of Greater Palm Springs, it is often a pit-stop for those who are entering, leaving or passing through – the perfect chance to feature special guests on your next Instagram photo. You can now find them painted to fit the season, like T-Rex Santa for the holidays or spooky-themed for Halloween. 
Looking to be taken back in time to the prehistoric ages? If so, take a visit to the Museum of Ancient Wonders to find fossils dating back 4.6 billion years, treasures of the Ancient Greeks from 1650 to 410 B.C., and incredible recreations of the richest archaeological find yet Tutankhamun's legendary treasures. See a glimpse into the life of Egypt's celebrated boy king, Tutankhamun, and learn about his reign, the multiple challenges he faced, and the lavish lifestyle that he lived – shown through artifacts like his state chariot, golden shrines, jewelry, and his infamous royal mummy. Walking into this museum is much like walking into an educational time machine. 
Cabot's Pueblo Museum is an architectural delight and a true time warp to centuries past. The four-story, 5,000-square-foot historic, Hopi-inspired house was completely built by hand by Cabot Yerxa, constructed exclusively from reclaimed and found objects, and dazzling with its aesthetics and history. Museum lovers are in for a treat with the artwork and artifacts of Native America and Alaska Native cultures.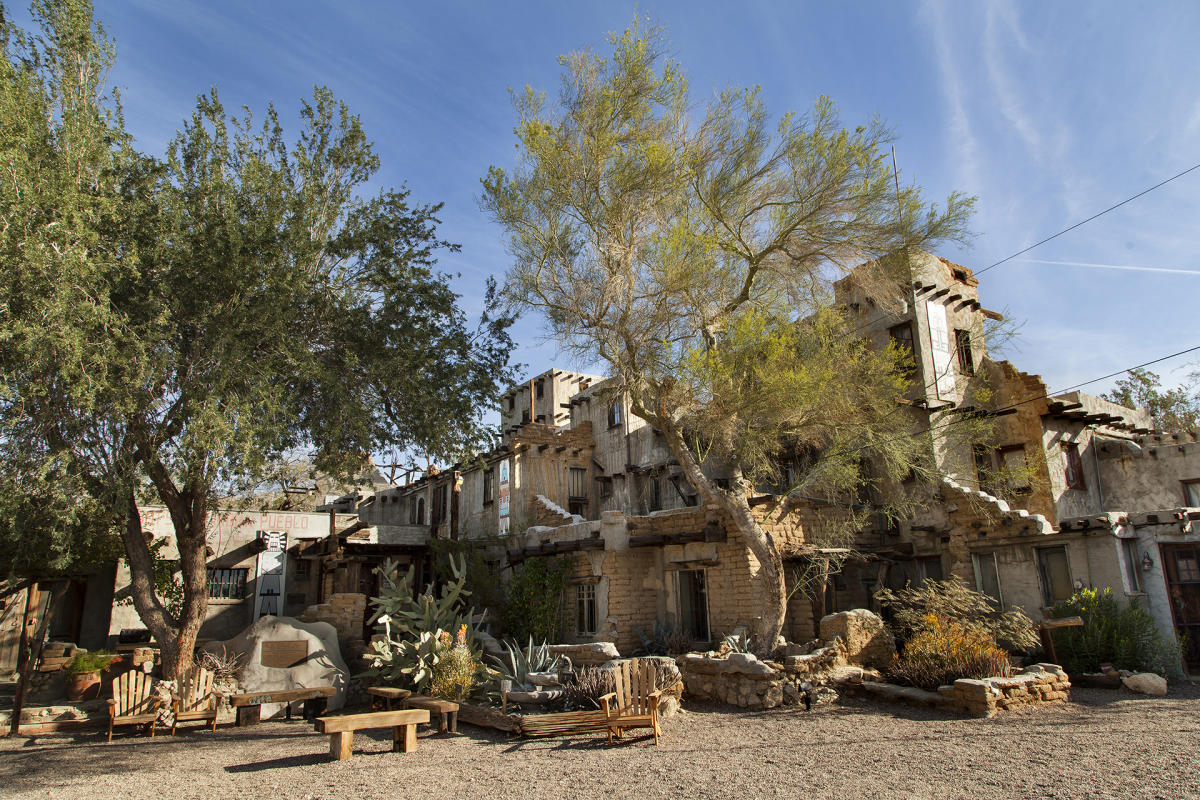 While Greater Palm Springs is home to excellent museums — from Palm Springs Art Museum to Palm Springs Air Museum — Noah's Purifoy's Desert Art Museum is truly oddball inspiring, luring visitors obsessed with outside-the-box, larger-than-life art. Outside the town of Joshua Tree, this randomly located, the outdoor art museum is decades in the making by artist Noah Purify. Dozens of art installations can be viewed in the middle of the desert, all made from recycled objects, from mannequins and old TVs to lots of toilets.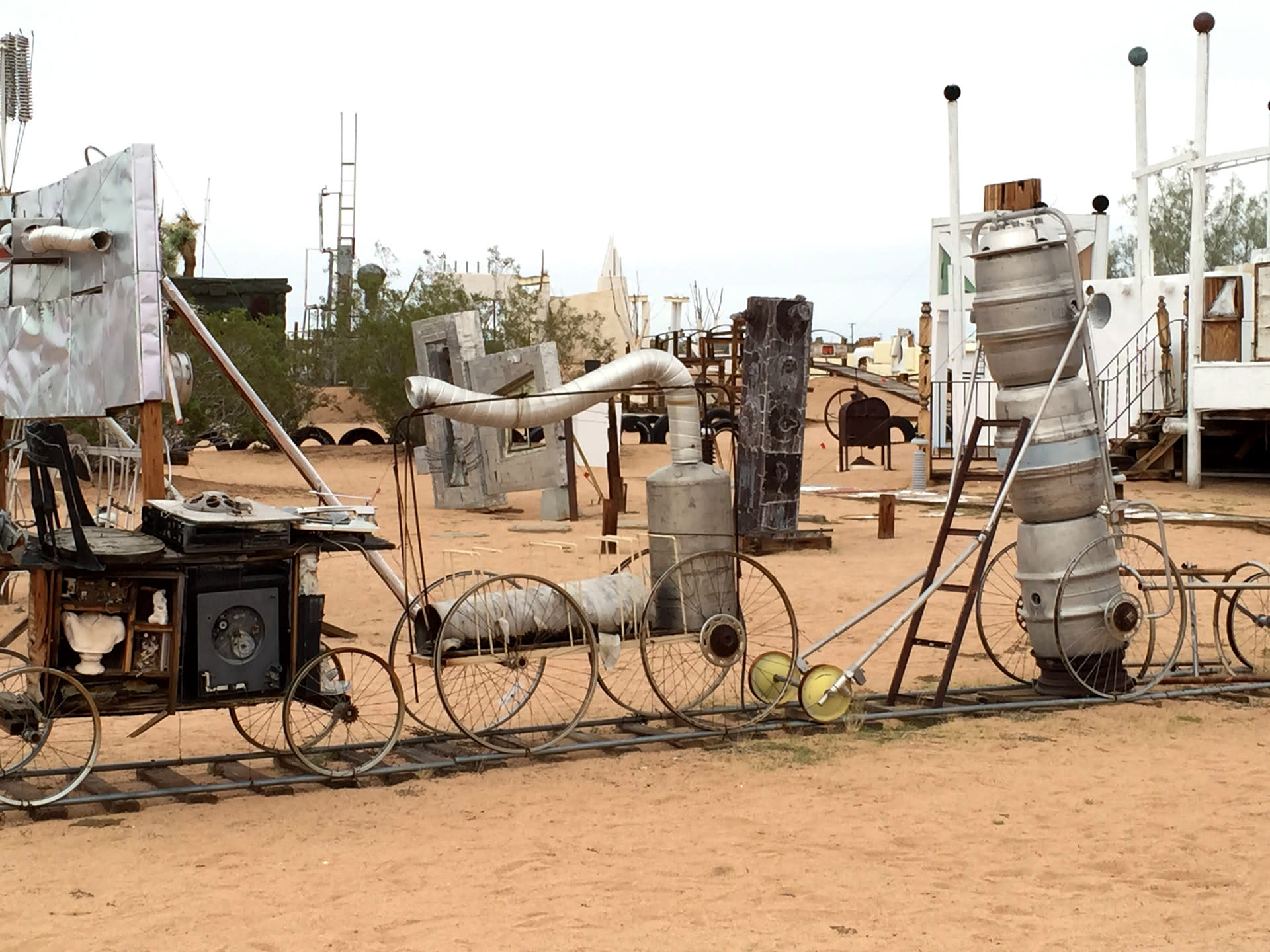 The name says it all! This museum is housed in a lime green painted drive-thru photo-processing booth sitting behind a few storefronts in Downtown Joshua Tree, it's a sight all on its own. Head into the booth, as it is open 27/7, to find everything crochet – from little stuffed animals to abstract designs like smiley faces. The creator of this museum is Shari Elf, one who has an obsession with crochet and has been collecting these items since the early 1990s and decided to put them on display for the public to enjoy just as much as her. This is a great place to take photos, as you won't find something like this anywhere else!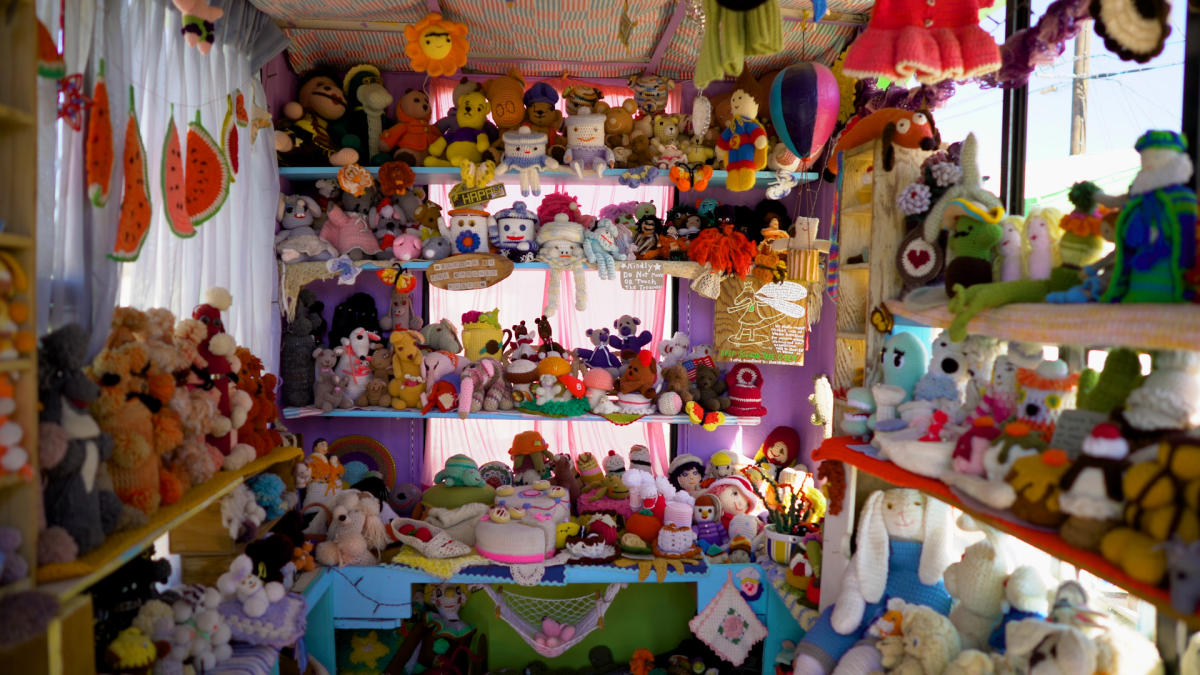 Attend a show at Marvyn's Magic Theater and be surprised as to what will come of it. From magic, comedy, hypnosis, and who knows what else, this theater is one-of-a-kind in Greater Palm Springs. Arrive early for pre-show entertainment where the bartenders often put on their own show while making amazing libations just for you; you can enjoy the drinks and music in the lobby even if you don't have a show ticket. Sit down to enjoy a 75-minute performance where you can find acts from Las Vegas, Broadway, and across the globe. This is an experience that you will not forget about. 
Yes, you read that correctly! Located in the 'The Sand Pit,' which will become a parking structure in the next couple of years, you can find 10 fiberglass 'Babies,' 11 feet long and 9 feet tall, crawling across the ground and on the walls below. To keep the surprises coming, these 'Babies' do not have faces, instead, they have, what looks to most, a barcode-like stamp pressed into their face. The artist behind this is Czech sculptor David Cerný, who expressed this as his way of addressing societal dehumanization. While visiting the 'Babies,' stop by the statue of Marilyn Monroe on your way to the Palm Springs Art Museum, where you can often find new exhibits that add to the unique flair of Greater Palm Springs.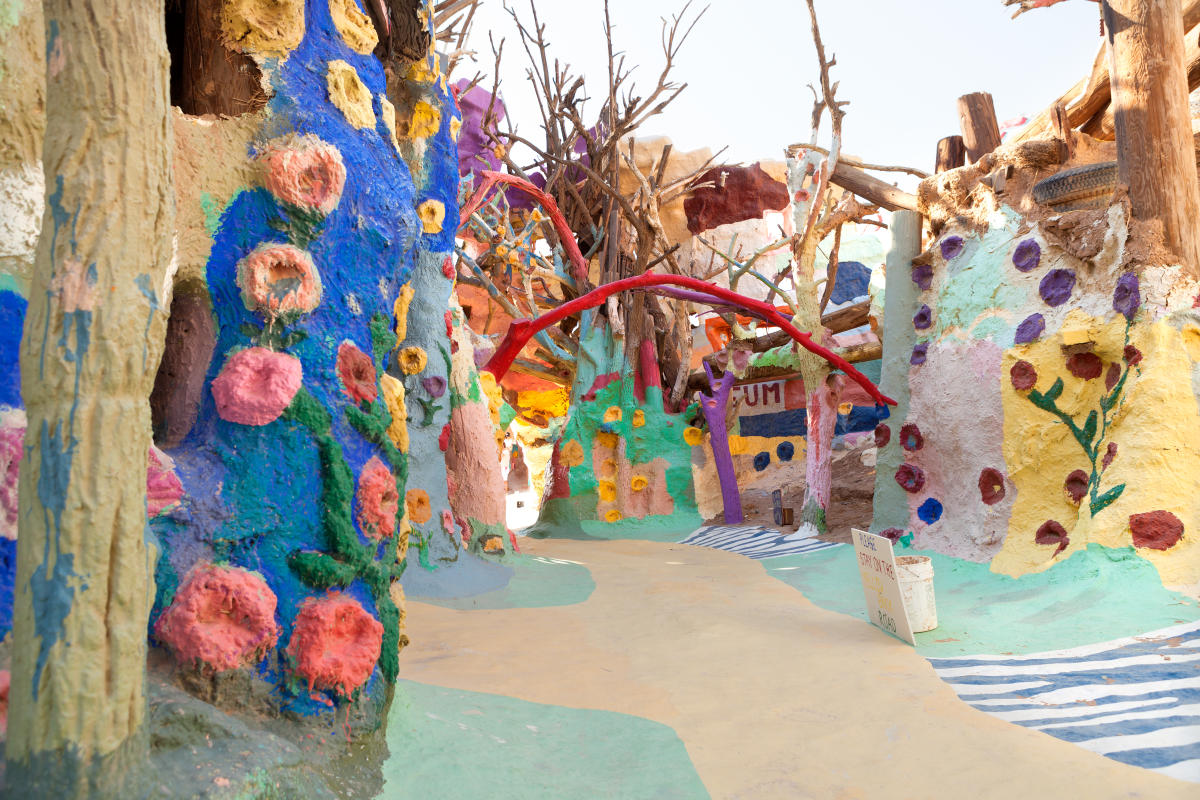 Colors truly pop in the desert landscape at Salvation Mountain. No, it's not a mirage but a manmade mountain painted over in a beautiful palette of eye-engaging art. It's crowned with a message in red and pink letters "God is Love" (hence the "salvation"), and intrigues visitors from all over the world. Salvation Mountain is such an anomaly that it's been featured in TV shows like "Ripley's Believe it or Not" and on the Discovery Channel. Head out there yourself to walk the grounds, it's also an amazing photo opportunity! 
Looking for more ways to create unique adventures during your visit? Find itinerary inspiration with these free things to do.