Just as the summer draws near, Greater Palm Springs Restaurant Week will bring the best lunch and dinner deals of the year. From June 3 through June 12, over 60 restaurants across Greater Palm Springs will participate in a 10-day restaurant extravaganza featuring can't-miss discounts and special menus.
From delectably savory cuisine to refreshing bites, there is a vast array of dining selections to satisfy even the pickiest of eaters. Here's your one-stop guide on everything you need to know about this favorite foodie festival before you sit down at the table to eat. 
What To Expect
Greater Palm Springs Restaurant Week is a fantastic way to immerse yourself in all the unique local cuisine that this foodie oasis has to offer. Unlike most other food and wine festivals, no passes or tickets are required to dine out during Restaurant Week, making it accessible to those wanting to attend.
Reservations can be made online on the Greater Palm Springs Restaurant Week website. For every online reservation made, a donation will be made to FIND Food Bank in Indio. The special prices that participating restaurants are offering for Restaurant Week diners are two-plus lunch items for fixed prices of $25 and $35 and gourmet dining options of three-plus items for $39, $49, $59 and $99.
It is important to note, however, that not all restaurants will be providing lunch deals and that menu items are subject to change based on the availability of seasonal ingredients.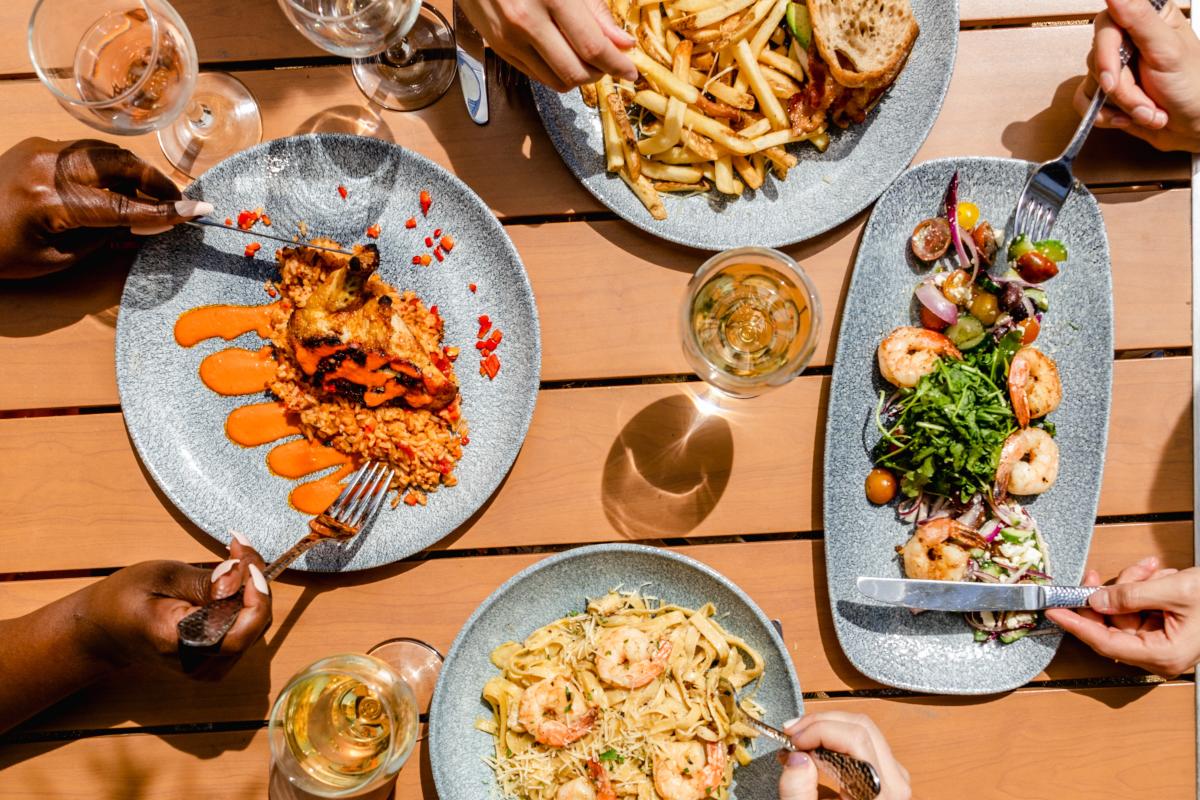 Whether you are in the mood for Italian, seafood, or home recipes, there is something for everyone to enjoy during Greater Palm Springs Restaurant Week. Over 60 acclaimed restaurants in Greater Palm Springs will be participating.
Tasty Tips and Tricks
Make it a foodie vacation. Book a room and stay the weekend or the entire 10 days for a real foodie adventure. To view places to stay, click here.
Find a table and book your reservations directly with the restaurant or through OpenTable through the Greater Palm Springs Restaurant Week website. 
Be social and follow @dineGPS. Use #dineGPS to share your food photos on Facebook and Instagram; and watch for special social media highlights during Greater Palm Springs Restaurant Week.
Let the restaurant know you are there for Restaurant Week! You'll receive special Restaurant Week menus and pricing, plus it lets the restaurant know their participation was successful.
Be in the know and sign up for the official dine newsletter that keeps you up-to-date on the hot spots, promos and late-breaking special rates
While it is encouraged that guests order off the special menus, it is not required and you can select a staple dish. Keep in mind prices and meal hours can vary from restaurant to restaurant, and the special discounts offered do not include beverages, tax, and gratuity.
Now that you have seen the preview, start planning your Greater Palm Springs Restaurant Week adventure!