Greater Palm Springs Restaurant Week is always a delight. From the myriad of venues participating to the exquisite attention to detail with culinary creations. Breakfast, brunch, lunch, and dinner never tasted this good, but the added bonus is the celebratory feeling in the air. Greater Palm Springs toasts the area's inventive chefs and resilient dining staff.
No doubt the popular annual event, which runs for 10 days this year (June 2-11) throughout the nine-city paradise, will pull out the creative stops this year with delicious meals at set prices. Those costs range from $15 for lunch (2+ items), $25 for lunch, and $35 for lunch or special offers. Dinners include 3+ items and are divided up between $39, $49, and $59 or special offers. The good news? No passes or tickets are required. 
Things to know: Plan ahead. Make an event out of it. Locals can think of it as a dreamy staycation with specialized meals. Checking specific restaurants online is encouraged as that will allow guests to learn more about any additional specials or unique food pairings. Consider lunch with friends on some days, and definitely plan great dinners during the 10-day time frame. Take note: Meals exclude beverages, tax, and gratuity, so plan accordingly. What's left? Well, bring an appetite, grab a napkin, and dig in. Plan your itinerary with some of these new restaurants participating in Greater Palm Springs Restaurant Week.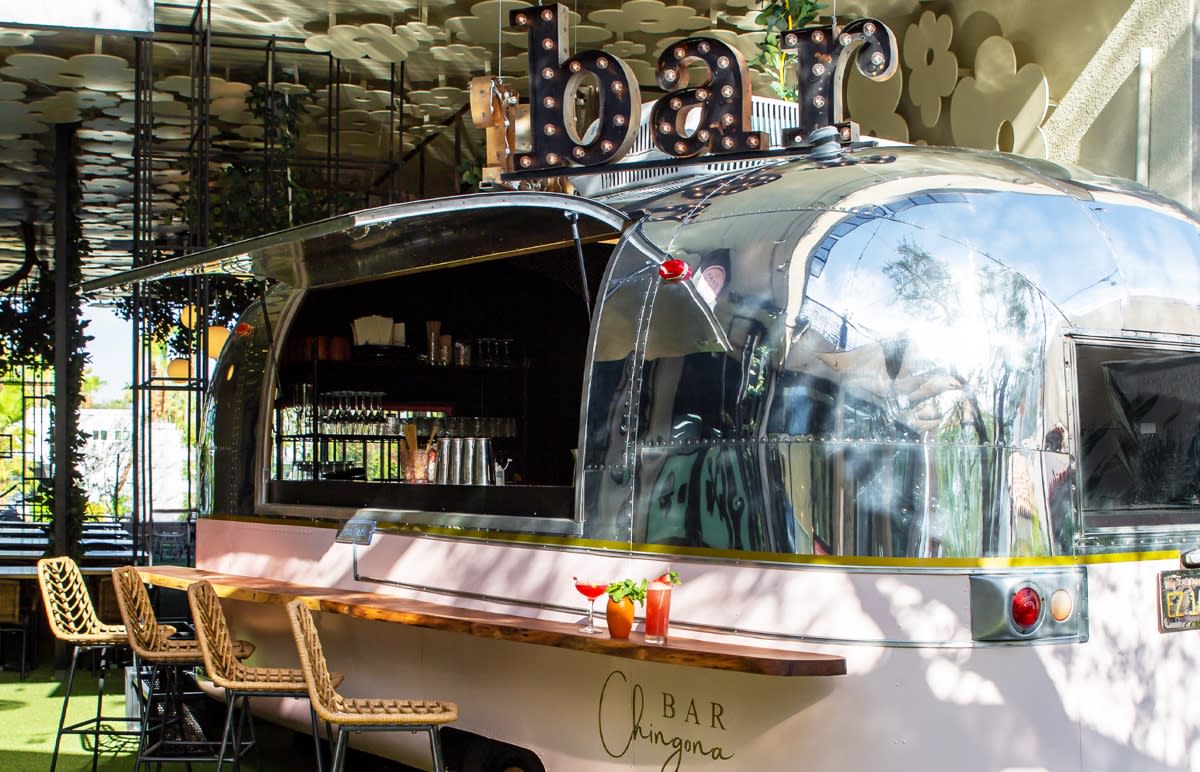 You'll never forget this experience. True, there's a wonderful blend of Latin cuisine and craft cocktails offered here, but the best part is that this venue is enclosed by the mountain beauty near its super hip midcentury airstream bar under the stars. Yum. A lavish array of mezcals and tequilas fill the drink menu, and one should consider anything from the Chingona Craft Cocktails list when ordering a Restaurant Week meal. No doubt the choices will impress. This venue has done a stellar job of presenting memorable smaller plates and robust main dishes featuring seabass, short ribs, risotto, and even pan-seared duck. Creative abounds here. Dig in.
Info: 750 N. Palm Canyon Drive, Palm Springs, 760-364-9609, barchingona.com.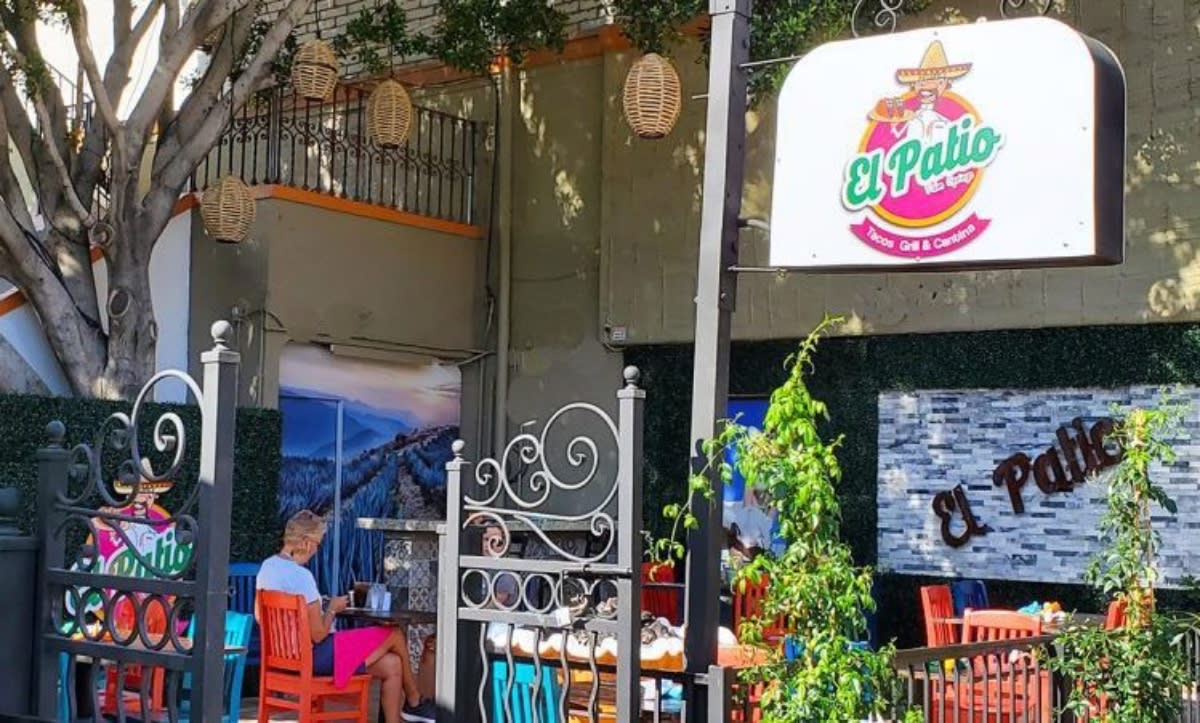 Surely, this will be some of the best and most memorable Mexican food you'll experience in a while. Vivid and colorful with its indoor and patio settings, the popular venue offers an extensive menu of Mexican classics we all love—from burritos and fajitas to tacos and well-prepared Mexican cocktails.
Info: 39 E. Andreas Rd, Palm Springs, 760-832-6332; 78370 CA-111, La Quinta, 760-423-6666.
At Gigi's you get the best of both those worlds in a stunning indoor/outdoor space—we dig the firepit cocktail area—set at the base of the San Jacinto Mountains. Restaurant Week will be remembered here for Gigi's inventive re-imaginations of memorable, if not classic, American dishes and tasty cocktails from the 1940s, 1950s and 1960s. On that note, may we suggest ordering Flamingo Spritz with your brunch, lunch, or dinner? Imagine the yummy Aperol, peach vodka, blood orange syrup, soda water, and champagne arriving and served in an artsy flamingo glass. You simply must check the venue's Instagram page to see more. In the meantime, while menus will undoubtedly be inventive, one can only imagine what culinary creators will do for this event. For a place that already offers something like Confit Lollipop Chicken Wings or Calabrian Chili Glaze with a Green Goddess dipping sauce for its standard brunch, you can expect Gigi's to impress during restaurant week. 
Info: 333 E Palm Canyon Drive, Palm Springs, 760-980-7000, gigispalmsprings.com.
I mean, come on. mac and cheese. Do repeat visits here. There is no shortage of innovation here. From Buffalo Blue Mac & Cheese to Short Rib Philly Mac & Cheese. Servings are plentiful, too. Gluten-free, vegan, and other meat-free options are available too. This is comfort food at its best.
Info: 190 S. Indian Canyon Drive, Palm Springs, 760-532-7900, iheartmacandcheese.com.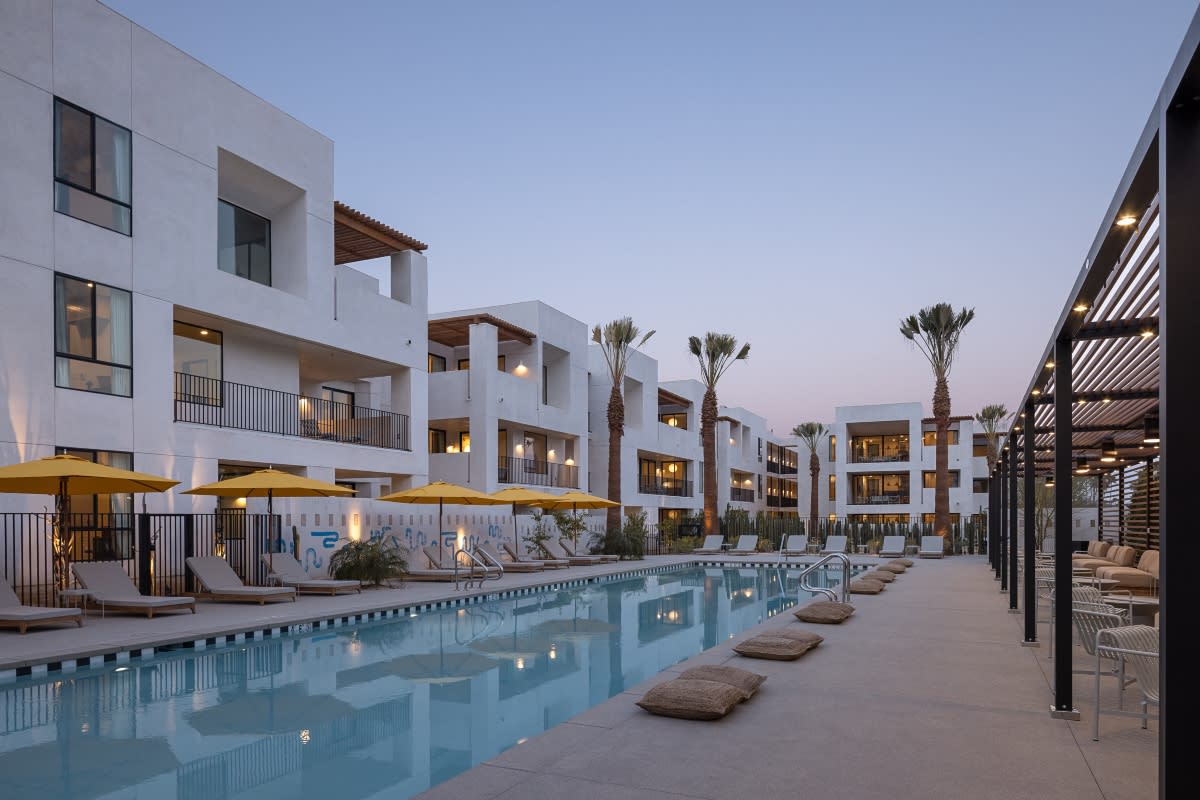 Dubbed "eclectic and elevated Baja cuisine," the rustic eatery at Drift Hotel, is known for its traditional family-style feasts that are artfully paired with rare mezcals and craft cocktails. The stunning indoor/outdoor dining and gathering space is worth the trip alone. The menu and presentation always impress. We were thrilled with the exceptional dinner menu here and during Restaurant Week, the offerings and pairings are destined to stand out. Lunch is sublime, too, and the pork tacos, in particular, have been popular. Don't forget to imbibe. From the Calidad Mexican Lager to the Burnt Summer cocktail (Navy strength vodka, lime, pineapple, watermelon liqueur, charred pineapple, and serrano cordial), this place is delicious all around.
Info: 284 S Indian Canyon Drive, Palm Springs, 888-976-4487, drifthotels.co/palmsprings/eat-drink.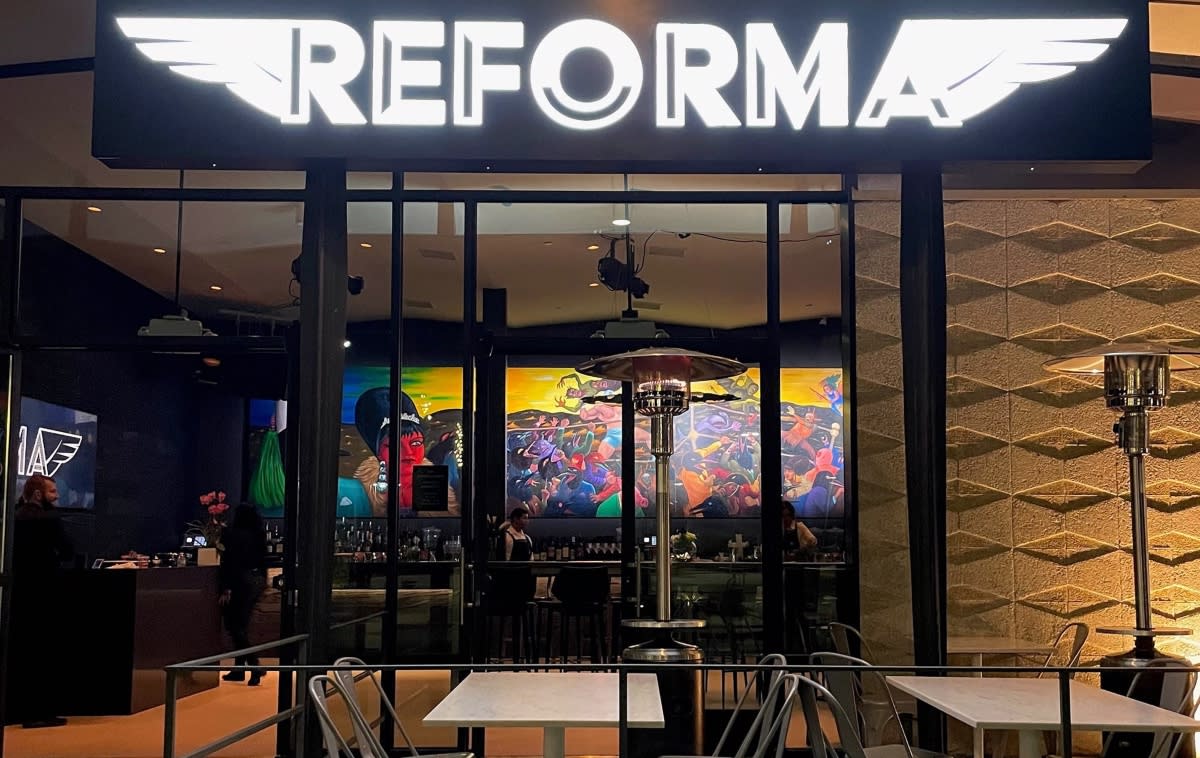 Food, drinks, events, music, and—what's this?—short rib mole? Bring it. Reforma is a delight. Inventive, hip, creative, and memorable, this is one dining experience that is, well, an experience. Pan-Latin flair is what it's about here in a lovely mid-century modern building worthy of celebration. But so are the meals, and during Restaurant Week, this should be a must-experience. The place is big, too—about 10,000 square feet. So, expect something adventurous all around, but particularly on the food menu—it reinvents the cheeseburger for lunch, and Spanish Paella-inspired Risotto for dinner, for instance. Cocktails abound and the attention to detail in preparation and presentation stands out here.
Info: 333 S. Palm Canyon Drive, Unit 2, Palm Springs, 760-902-6630, reformaps.com.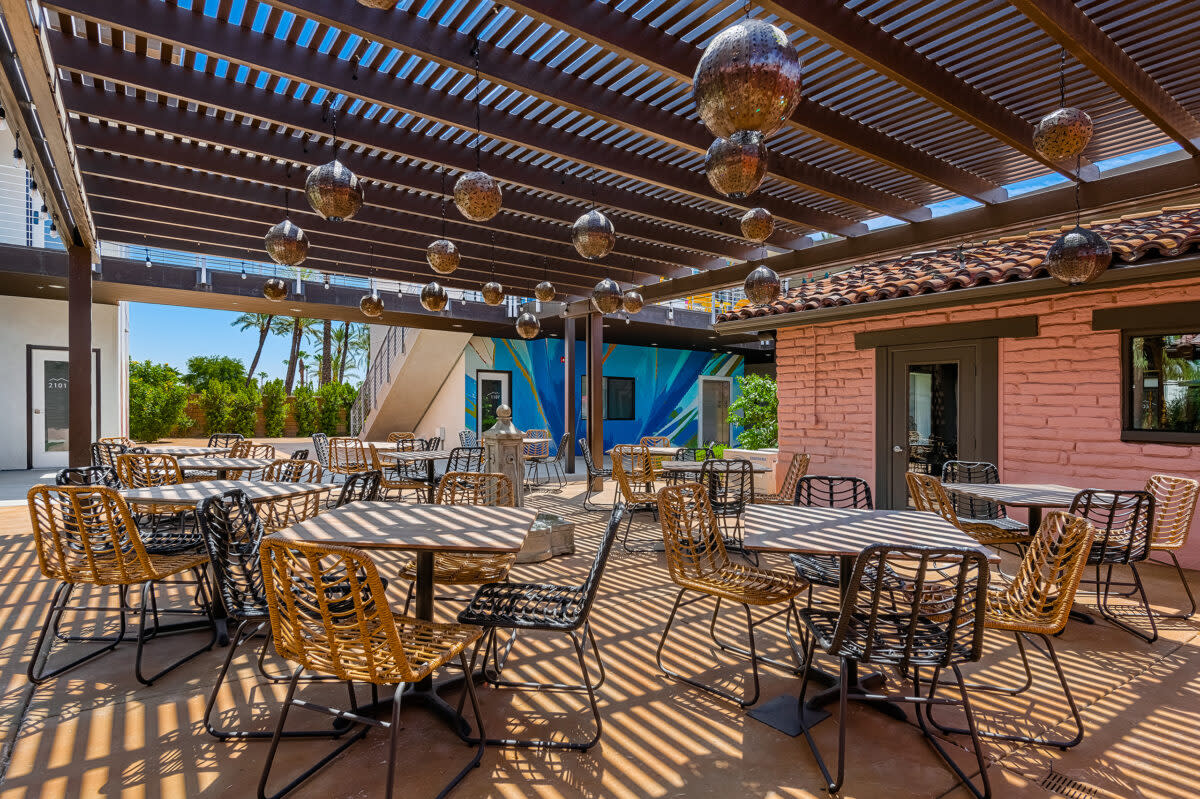 Located in the dreamy Paloma Resort in Cathedral City, expect to be wowed here. There's something about experiencing a historic Adobe that makes the food stand out and feel more authentic, too. And that it is. It's a true taste of the desert with restaurateur Chad Gardner in charge. Gardner's tapas-style menu celebrates Greater Palm Spring's agricultural roots. He also laces his Spanish-inspired dishes with citrus, dates, chilies, and other locally grown ingredients. Paella fans will love this place. Indulge.
Info: 67670 Carey Rd, Cathedral City, 760-864-1177, thepalomaresort.com/dining/.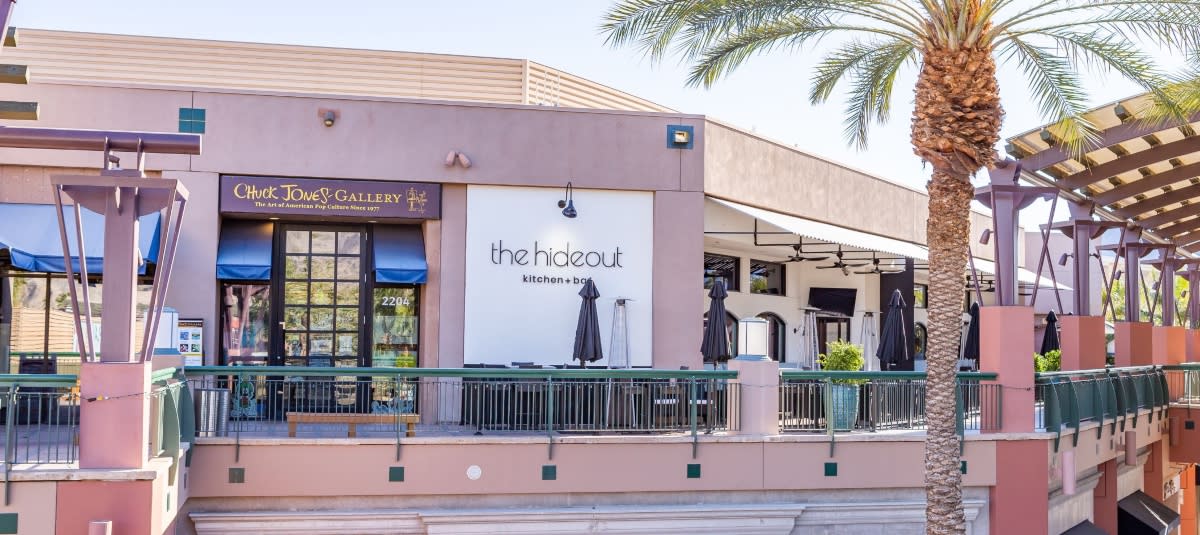 Located in the fabulous Gardens of El Paseo, The Hideout has long been a go-to in Palm Desert. Restaurant Week will be no different, so plan ahead to experience the best of this memorable venue. The Hideout specializes in flavors and inspirations of American food and drinks but offers it all with a creative twist. Wood-fired pizzas always topped out the list here, as did the bountiful burgers and sandwiches for lunch. Robust entrees fill the dinner menu, and nobody leaves here hungry. This will be one of the spots to watch during Restaurant Week.​
Info: 73595 El Paseo suite 2208, Palm Desert, 760-636-4370, hideoutelpaseo.com.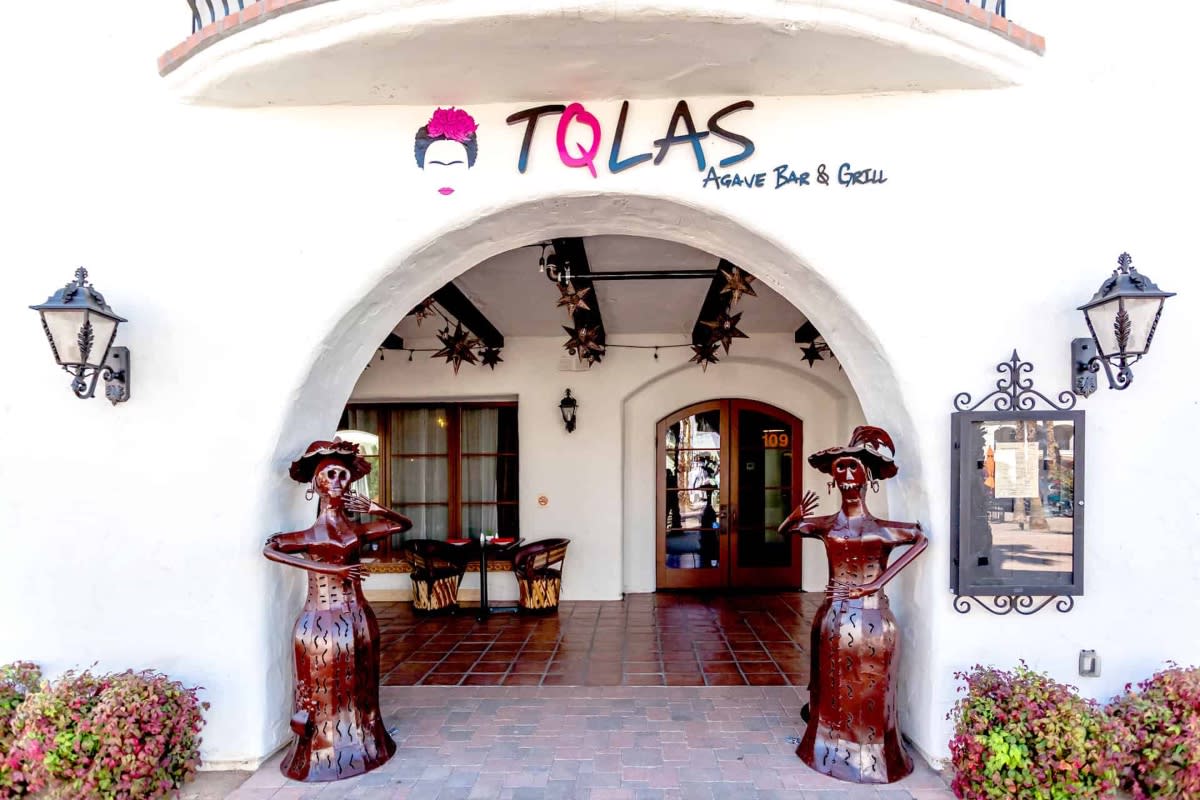 Expect wonders from this great venue's new ownership and chef during Restaurant Week. Reimagined recipes promise to entice a charming Mexican restaurant that offers an inspired fusion Mexican menu that will leave you more than satisfied. House-made salsa stands out here, as do the TQLAS' premium margaritas. For restaurant week, the food combinations will no doubt be innovative. They had us at the Avocado Fries and Grilled Mexican Street Corn. From its bountiful taco plates, ambitious burritos—they come in a bowl if you want—and creative main dishes featuring wonderful spins on chicken, beef, and shrimp dishes, you may want to head to TQLAS more than once during this year's annual dining excursion.
Info: 78015 Main St, Suite109, Old Town La Quinta, 760-625-1140, tqlas.com.
Feeling hungry? Feast your eyes on all the Greater Palm Springs Restaurant Week participating restaurants and their menus.