1. BOOK ONLINE FOR A CAUSE
Enjoy delicious bites and help others! When you make your Restaurant Week reservations online, OpenTable will donate $1 to FIND Food Bank. This local organization distributes 10+ million pounds of food annually across Greater Palm Springs, and for every $1 donated, FIND Food Bank is able to provide 4 meals to those with food insecurity. That means for every online Restaurant Week reservation, you can help FIND Food Bank feed four people. Talk about making your Restaurant Week meal matter!
2. CHOICES GALORE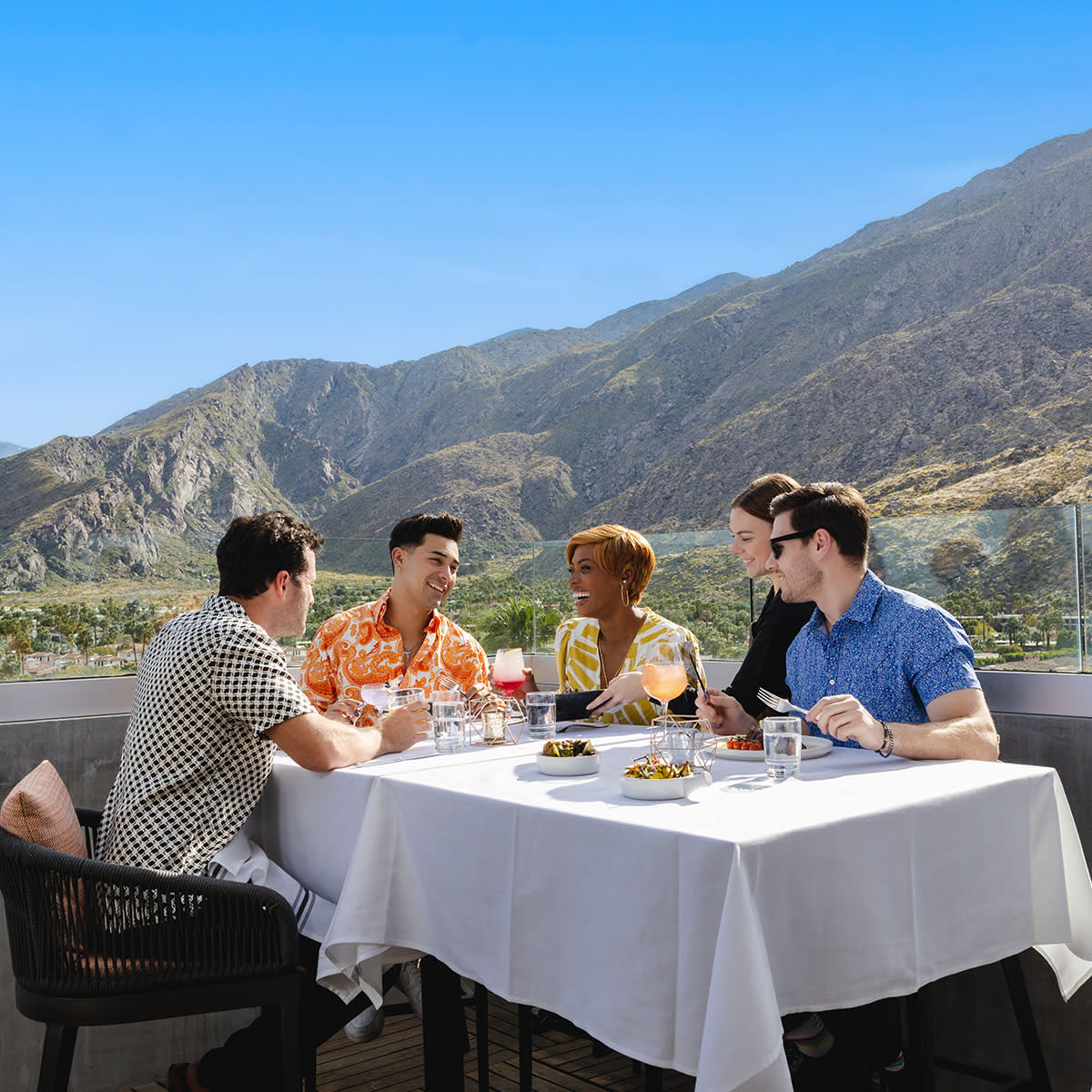 From Palm Springs to Indio, you'll certainly discover an oasis of flavor for everyone to enjoy. See the full list of participating restaurants here and choose from your iconic favorites or find a new restaurant to love! Also, keep in mind there are no wristbands or tickets required to attend Greater Palm Springs Restaurant Week. Are you ready to dig in? 
3. TRY SOMETHING NEW
With a record number of participating restaurants, Greater Palm Springs Restaurant Week offers the perfect opportunity to try something new. In fact, there's even a handy guide on new restaurants to check out over the 10-day event! What new restaurants will you discover?
4. LUNCH, DINNER OR BOTH? (SPOILER ALERT: BOTH!)
Are you debating on whether you should book your reservation for lunch or dinner? Double your dining options with these great prices for both! Two-plus lunch items are at fixed prices of $15, $25, and $35. During dinner, enjoy gourmet dining options of three-plus items for $39, $49, $59 or $99. Outside of these fixed prices, you should also be on the lookout for specially priced offers available at different locations throughout Greater Palm Springs. For more info on prices, check out the Restaurant Week website!
9. STAY IN THE KNOW WITH DINEGPS 
Never miss a foodie find with the official dineGPS newsletter! Not only will you get the latest info on Restaurant Week, but you'll get the inside scoop on everything foodie, including events, new restaurants and deals!
There's no better time to experience this exciting culinary destination than during Greater Palm Springs Restaurant Week. Learn more at dineGPS.com.