Long before the Coachella Valley Music & Arts Festival put Indio on the international hipster map, the city boasted a festival atmosphere. Mingling a strong sense of cultural pride with its advantageous geographic location offering mostly year round sunshine, Indio has become a natural venue where throbbing masses of humanity can come together to revel in communal fun.
With its historic properties and sprawling outdoor spaces, Indio is definitely known as Greater Palm Springs' City of Festivals, and the best news is that there is a festival here for everyone.
Cabazon Indio Pow Wow | November
Every Fall the Cabazon Band of Mission Indians celebrate longstanding cultural traditions by holding a powwow on their Indio reservation and inviting members of the general public to play. The festival's focus is on dance, offering a series of open social dances called Intertribals, which are presented and mixed with competition in several dance categories that were once part of spiritual ceremonies, preparation for war, healing rituals, or celebrations of triumph.
Educational, exciting and fun for the whole family, the three-day fete also has bird singing, drum contests, peon games and a taste of delectable native dishes such as Indian fry bread. Visitors can also shop an amazing bazaar boasting tribal jewelry, weavings, dream catchers and other authentic Native crafts.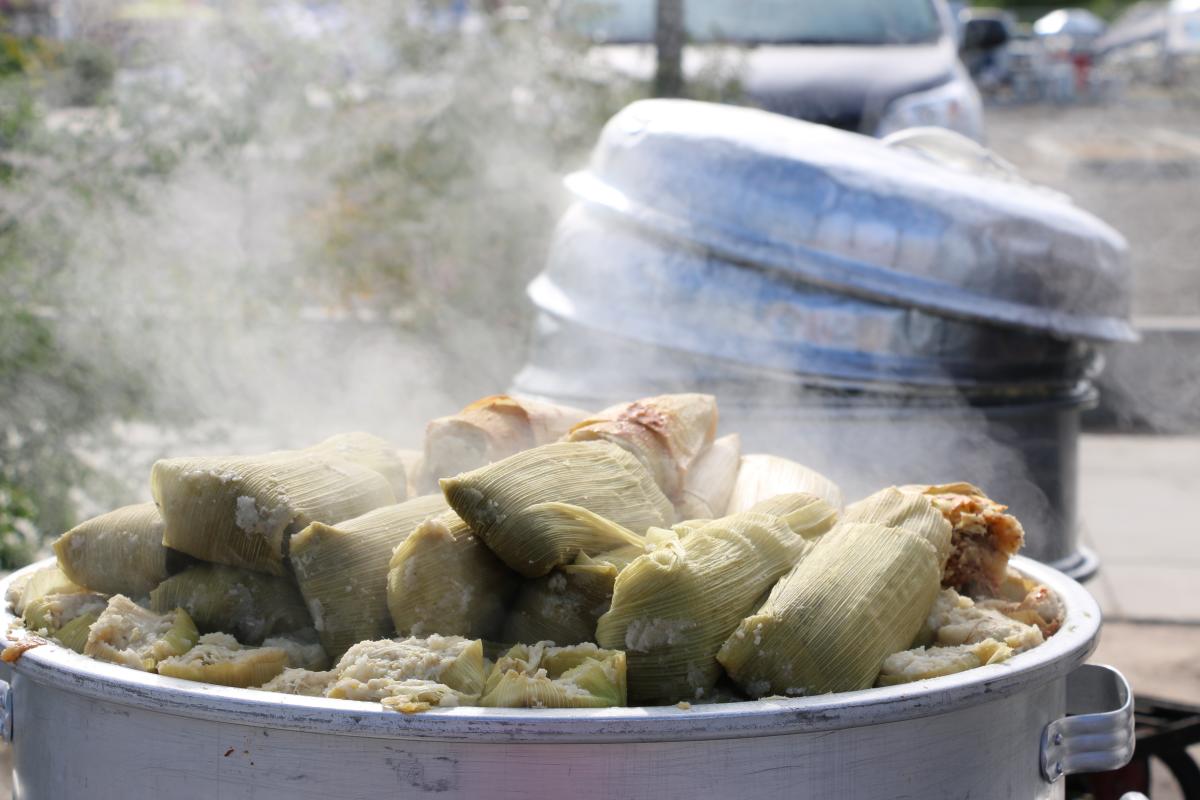 Indio International Tamale Festival | December
Who wouldn't want to spend a weekend sampling an amazing array of freshly-made tamales, some crafted from family recipes passed down through multiple generations and as old as Indio itself! Visitors to this locals' favorite festival delight in trying bites of tamales that range from traditional pork, jalapeno cheese and beef to other more creative concoctions such as dessert tamales stuffed with fruit, dates, preserves and jam. 
The best part is trying to predict which tamales, out of nearly 100, are going to win prizes by the end of the weekend. And if you're still hungry, you can always enter the tamale-eating contest to prove your merit as a heavy hitting eater.  This tamale extravaganza has not gone unnoticed. Recently, the Food Network rated it as one of the top ten "All-American Food Festivals." The festival is also documented in the Guinness Book of World Records for bearing the world's largest tamale at over one foot in diameter and 40 feet in length in 1999.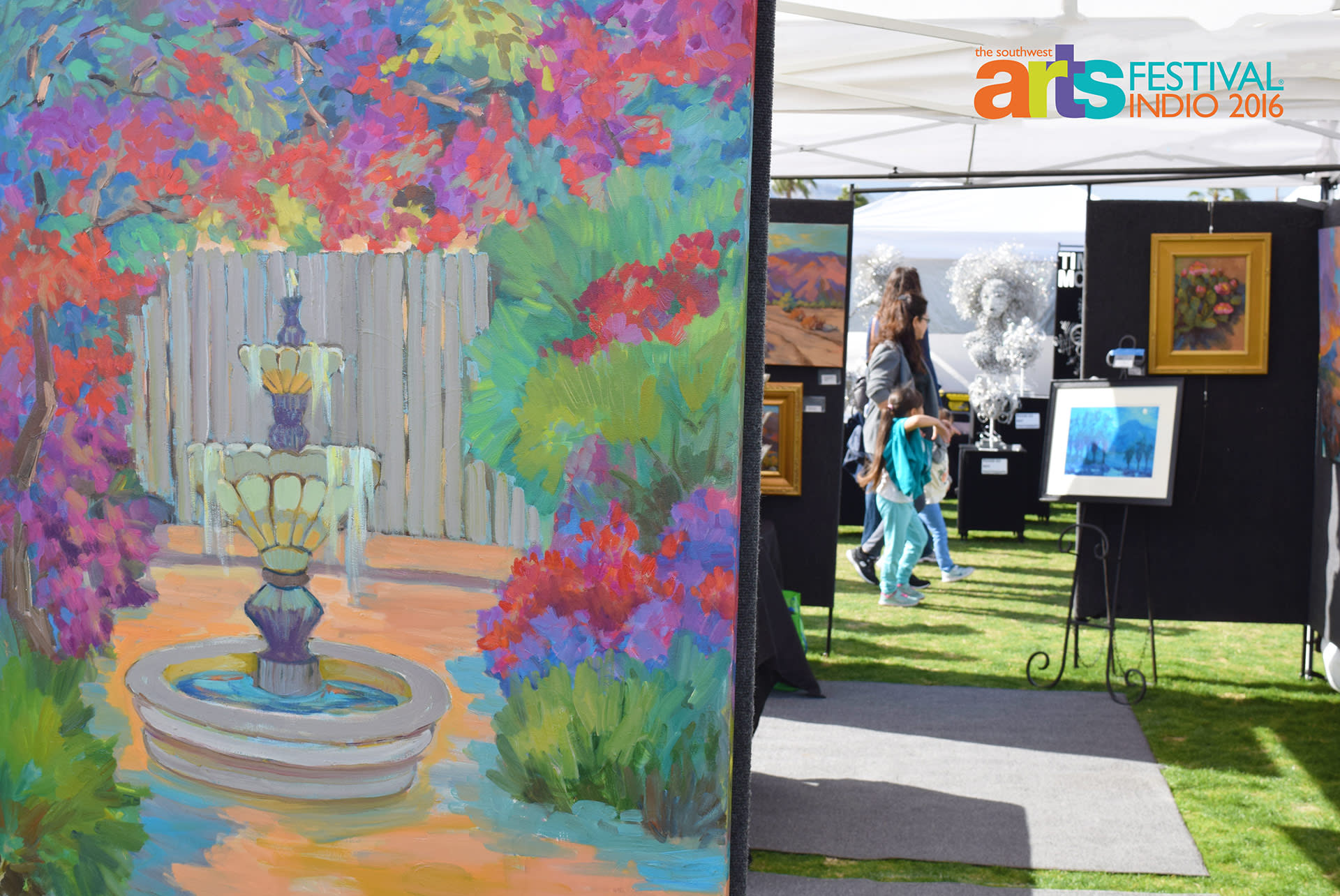 The Southwest Arts Festival | January
For over 30 years, this annual arts festival has played host to 250 highly accomplished artists who work in traditional, contemporary and abstract works of art. Held on the grounds of the Empire Polo Club, this sprawling art show features every medium imaginable, including clay, drawing, glass, jewelry, metal work, painting, photography, printmaking, sculpture, textile art and more. Recently, the festival was recognized as one of the "Top 100 Events in North America" by the ABA, featured in Destinations Magazine. 

Riverside County Fair and National Date Festival | February
The first Date Festival was held in 1921, nine years before the City of Indio was even incorporated. Back then, dates were a relatively unknown exotic fruit, imported from far off places like Algiers, but as their palm trees proved fruitful in Indio, dates became as indigenous as sand and cacti. Today, at the Riverside County Fair and Date Festival, dates are featured every which way: deep-fried, on hot dogs and in the famous, refreshingly rich date shake.
The festival spans ten days and has become a full blown affair featuring carnival rides and games; familiar live acts such as KC and the Sunshine Band, Trace Adkins and Sheila E.; the yearly crowning of Queen Scheherazade and her court (think a sandy version of the Rose Bowl queen!); and a hearty dose of local history via exhibitions and other educational opportunities on site. 

Coachella Valley Music and Arts Festival | April
It all started when a company called Goldenvoice decided to hold a Pearl Jam concert on the Empire Polo Field grounds in the early '90s. It was discovered that the City of Indio was a perfect destination where people could converge on the Empire Polo Fields to enjoy the spirit of the desert and music as loud as anyone wanted it to be under a blaring sun with other likeminded people. There were no bleachers or seats, only sprawling fields, vast enough that myriad acts could perform simultaneously without disturbing each other.
The Coachella Valley Music and Arts Festival was born and today remains one of the music world's most popular pilgrimage of the year, in which people converge from all over the world to hear a miraculous bevy of the hottest contemporary, alternative, classic, rock, indie, electronic and even nostalgic acts in the music business. Dual main headliners in the past have included Radiohead, Red Hot Chili Peppers, The Cure, Coldplay, Nine Inch Nails, Snoop Dogg, Paul McCartney, The Black Keys and Prince. When Prince passed last year, the festival turned purple at key moments in the evening in his honor.
Coachella is also known for having the coolest vendors – think ultra trendy Coolhaus ice cream sandwiches, above and beyond fried chicken and waffle sandwiches, hydro-java lattes in the morning and organic maple cherry or rosemary thyme donuts before leaving in the evening. There is even an entire campsite and camping culture that adjoins this musical fest for those who never want to leave, and who truly believe that old Beastie Boys' maxim: "You gotta fight, for your right, to party!" Recently, Coachella has been putting itself on the cutting-edge universal art map too by commissioning large-scale installation works by local artists such as Phillip K. Smith III and international stars like the Miami duo R&R Studios.

Stagecoach Country Music Festival | April
Stagecoach, founded in 2007, is the Coachella for people who love country music. People who love country music also love the country lifestyle, and Indio opens its arms during this entire weekend to a caravan of festivalgoers in RVs ready to tailgate party, eat a lot of traditional fair foods like funnel cake and corn cobs on sticks, cook some BBQ and whoop it up rodeo style. A sea of cowboy hats, denim and boots in upwards of 80,000 people per day swarm the Empire Polo Fields as world-renowned country acts come together on multiple stages for three whole days.
Past acts have included Carrie Underwood, Tim McGraw, Eric Church, Miranda Lambert, Blake Shelton, Brad Paisley, Toby Keith and Hank Williams, Jr. The beauty of Stagecoach is that it brings all of country's various forms, from mainstream to bluegrass to rockabilly to alternative, together in one place.