Enjoy a bite-sized adventure in Palm Springs by spending a few hours on Palm Canyon Drive. Play, eat, shop and explore some of Greater Palm Springs' hottest spots! Whether you're driving through or looking for a new way to spend some time in the desert, Palm Canyon Drive promises to have a little something for everyone in your party.

9:00 A.M.
The first thing you need to know about Palm Canyon Drive is that you can walk the popular downtown Palm Springs strip in about an hour, so break out those walking shoes if you're looking for a fun urban hike with lots of pitstops. Kick off your adventure with a hot or iced cup coffee or tea at Koffi  ( 515 N. Palm Canyon Dr.) located in the Uptown Design District in The Corridor. While you fuel up with some caffeine take a stroll through the back courtyard and admire metal artwork or make new friends with some of the numerous dogs found sunbathing on the grass with their owners. If you happened to miss breakfast head over to Mid Mod Cafe  and order anything from the vegan and gluten-free-friendly menu! Seriously, it's all good (and good for you)!

10:00 A.M.
Next travel to The Shops at Thirteen Forty Five  (1345 N. Palm Canyon Dr.) for a little bit of retail therapy. Stop by the #pspinkwall for a photo op before you head inside. Discover the treasure that is a dozen individual shops featuring everything from artwork and clothing to cacti and textiles. The list goes on! Make sure to check out Double M Pottery by artist Mary McDonald. Her array of mugs, tumblers, vases, pitchers and pots are the perfect thing to add a little pop of color to your home or office.

11:00 A.M.
Another Gallery to visit is The SHAG Store  (745 N. Palm Canyon Dr.) located further down Palm Canyon. Shag's art is filled with beautiful colors in the shapes of parties that the artist would want to attend. The Gallery even contains a Shag styled room where you can take your own brightly colored selfies.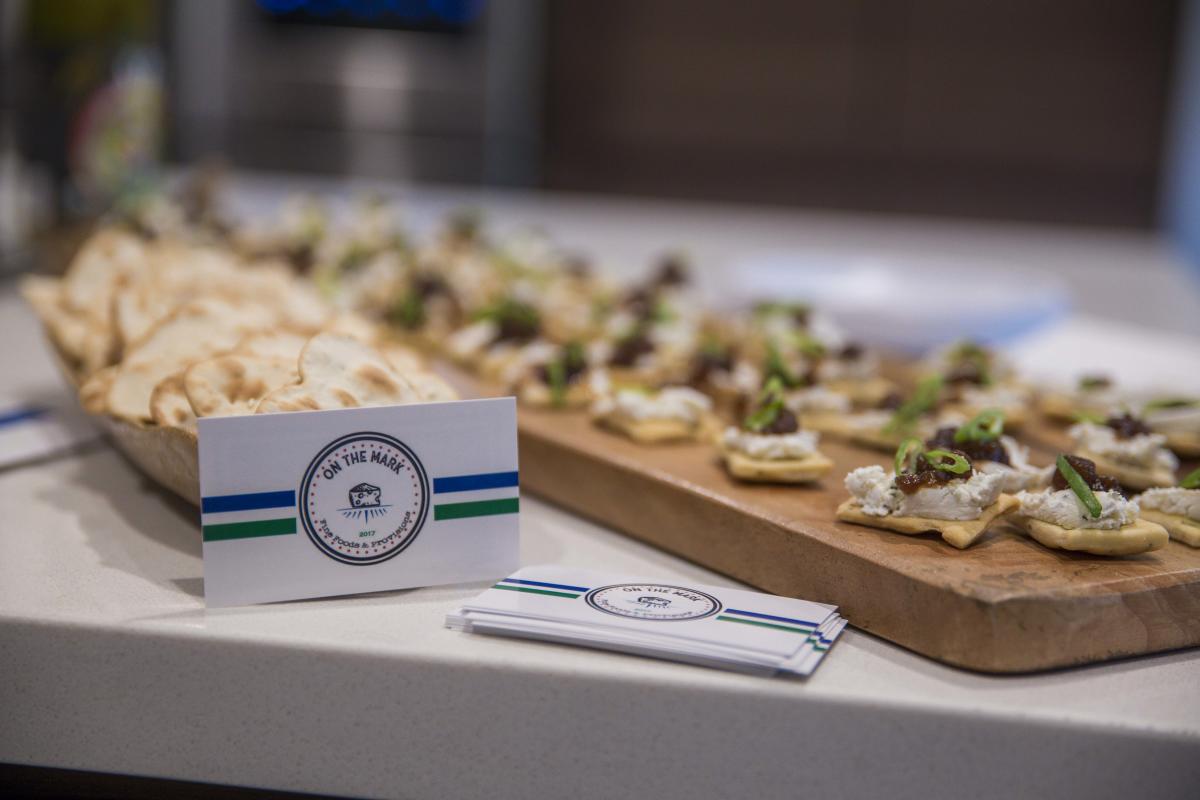 After the feast for your eyes how about a feast for your senses. On The Mark Palm Springs (777 N Palm Canyon Dr) just next door to Shag is a cheese, wine, and everything yummy shop. Enjoy the endless samples or order a cheese board to take home. The staff at On the Mark are happy to craft a board for ANY budget!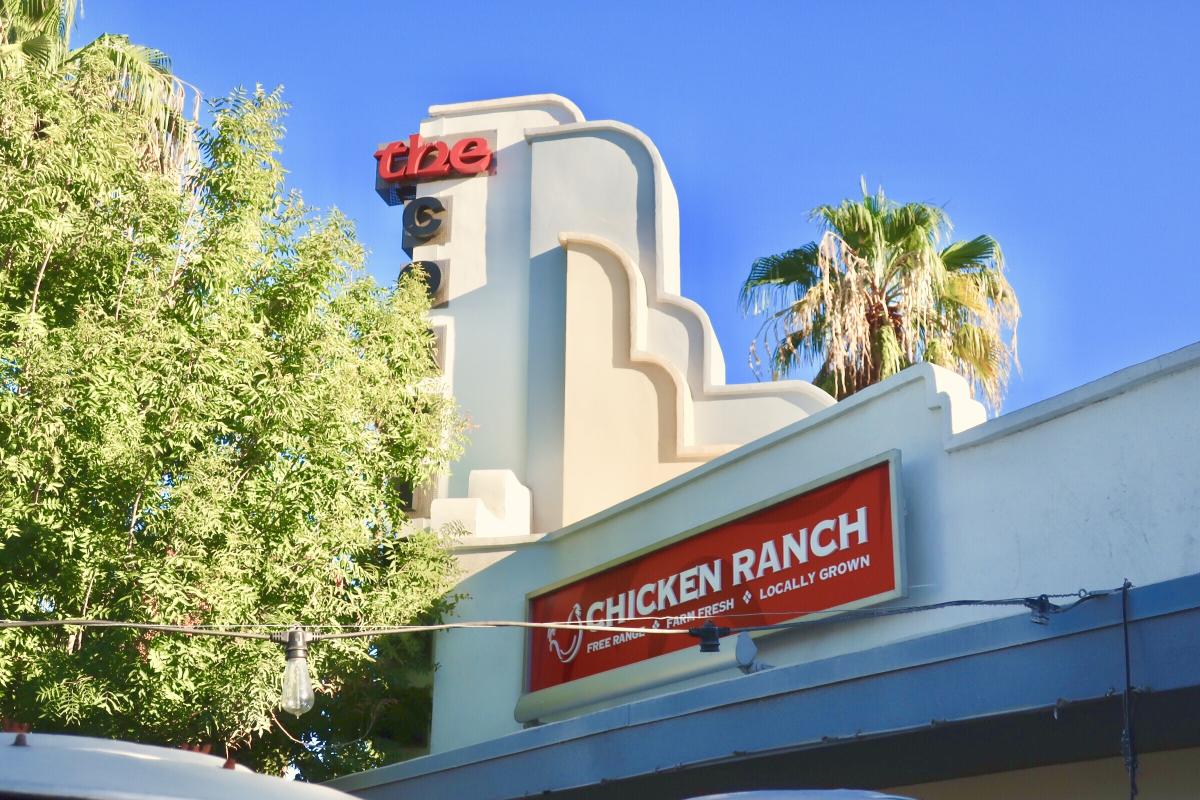 12 P.M.
Ready for Lunch? Try Chicken Ranch (515 N Palm Canyon Dr, Palm Springs, CA 92262) where "Good food is simple" and they make it their business to bring farm fresh produce and free-range chicken to your plate. Chicken Ranch proudly serves delicious food from sustainable and eco-friendly sources in perfect portions. Try the BBQ chicken salad (a locals favorite).

1:00 P.M.
Palm Canyon Drive is home to endless fun stops no matter what your taste. Spend an hour at the Escape Room with some friends as you challenge your teamwork and problem-solving skills. The Palm Springs Escape Room boasts 6 award-winning experiences guaranteed to brighten up any mini-cation.  (2500 N Palm Canyon Dr. B3)

2:00 P.M.
Arrive  (1551 N Palm Canyon Dr, Palm Springs, CA 92262) is a true local's hotspot for an authentic Palm Springs experience! Enjoy a round of ping pong or maybe take some time to splash in their pool. The Arrive is well known for hosting many weekly events from a latte art competition to free yoga! On the outside of the hotel is Shop(pe) Ice Cream & Shop  which has some of the most amazing flavors you have ever tried and some are vegan and dairy free, too. Don't miss out on the Coachella Valley Date or FREE TOPPINGS! They also have a variety of cute/quirky gifts from mugs and books to shirts and greeting cards.
3:00 P.M.
Lastly, no visit to Palm Canyon Drive would be complete without a stop inside of Destination PSP (170 N Palm Canyon Dr, Palm Springs, CA 92262). This shop holds Palm Springs souvenirs and gifts that even locals love. The inventory is always changing as Destination PSP continues to add new items from all over the Greater Palm Springs areas. Don't forget to make your way to the back of the store where they have vintage style Chelsea Lane Swimwear and MR. TURK swim line.
No matter what you choose to do, Palm Canyon drive is filled with everything you could hope for from shopping and art to food and fun. If you're looking for more fun activities to do in Palm Springs, check out this link here.