There is no better way to welcome fall than to spend time in this Southern California oasis. Find your way to Greater Palm Springs this October and experience signature events, celebrate Halloween festivities and explore the outdoors with ideal weather.
MODERNISM WEEK — OCTOBER
OCTOBER 14 - 17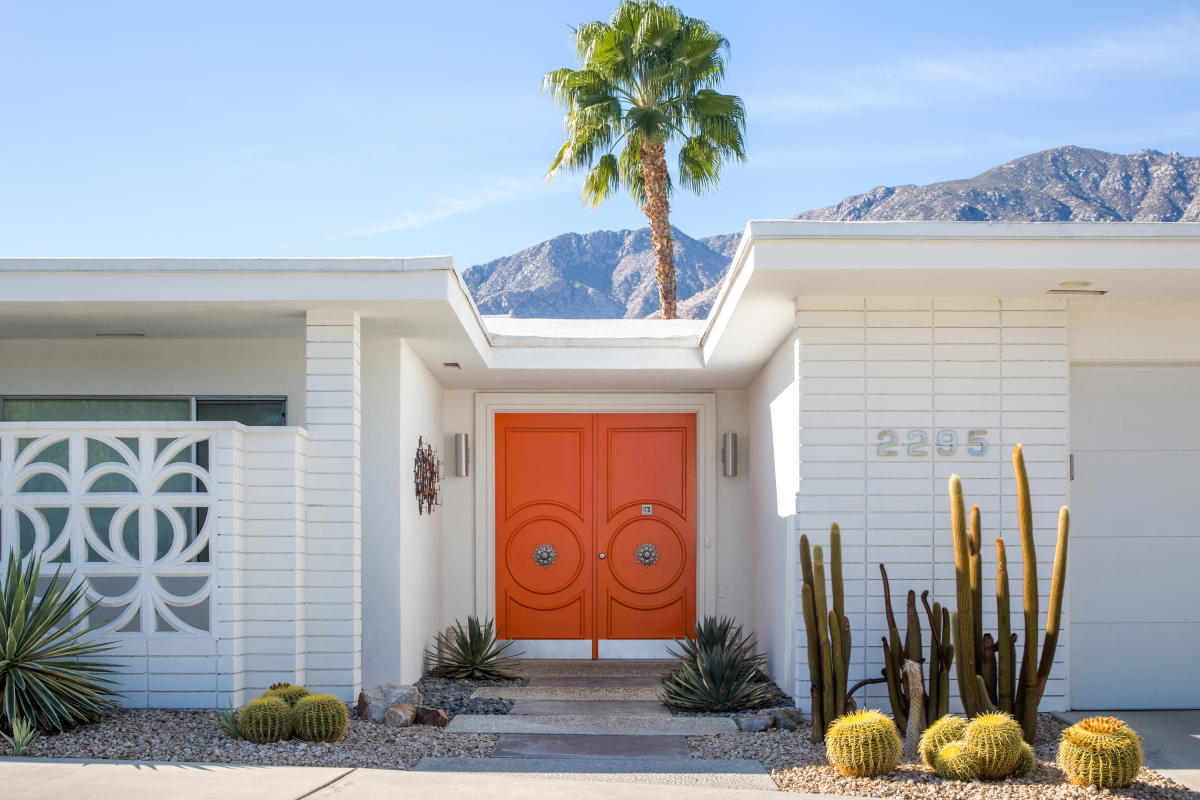 Modernism Week – October has arrived and so have the midcentury modern aficionados! Palm Springs is known for the unique and iconic architecture that surrounds the city, a feature that attracts visitors from around the world. This 4-day event will feature events, parties, home tours and more, all surrounding the world of architecture and design. Tickets are available for purchase.
Things To Do
BEYOND VAN GOGH - THE IMMERSIVE EXPERIENCE 
OCTOBER - DECEMBER 27
Have you ever wondered what it would be like to immerse yourself in the distinctive paintings by Vincent Van Gogh? Beyond Van Gogh - The Immersive Experience truly captures the luminous landscapes, expressive portraits, and emotional canvases that convey far more than the mere appearance of the subject - but in the form of a large multimedia experience! This event will take the viewer on a journey through over 300 iconic artworks including instantly-recognizable classics. Reserve your tickets as soon as you can because you do not want to miss Van Gogh's art come to life!
PALM SPRINGS VINTAGE MARKET| PALM SPRINGS CULTURAL CENTER
OCTOBER 2 | 7 a.m. - 2 p.m.
Back for the first time this year, the Palm Springs Vintage Market is ready to showcase vintage finds from furniture to clothing, as well as live entertainment and food. This is a perfect way to spend your Saturday morning in Palm Springs! 
ROCKY HORROR PICTURE SHOW 47th ANNIVERSARY SPECTACULAR TOUR
OCTOBER 7 | 8 p.m.
Dress up as your favorite character from The Rocky Horror Picture Show for a screening of the original unedited movie at The Show at Agua Caliente Casino Rancho Mirage. This is the 47th Anniversary Spectacular Show that will display a showcase of memorabilia with artifacts, a costume contest, and movie props. There is also a V.I.P. meet and greet add on that includes a special Rocky Horror VIP laminate, a photo taken with Barry Bostwick, and a personal autograph of your choice. Purchase your tickets ahead of time so you don't miss out on this special experience.
PALM DESERT GOLF CART PARADE
OCTOBER 30 | 12 p.m.
The Palm Desert Area Chamber of Commerce is excited to host the return of the 58th Annual Golf Cart Parade at the beautiful and picturesque streets of the  El Paseo Shopping District. NFL legend and recent Pro Football Hall of Fame Inductee, Tom Flores, will be the Golf Cart Parade Grand Marshal. The theme for this year's festivities is Masquerade so get your vivacious masks ready for this event because it will be a memorable experience for all friends and family to enjoy.
EVERY THURSDAY
Villagefest takes place in downtown Palm Springs where the street is closed to create a relaxed, fun, and festive atmosphere full of food, artists, fashion, and other unique vendors.
Discover the wonders of the world's deserts without ever leaving Greater Palm Springs. The Living Desert Zoo & Gardens, established in 1970, aims to provide desert conservation through preservation, education, and appreciation. This nonprofit zoo is home to a variety of fascinating creatures, from bearded dragons and bobcats to giraffes and jaguars. Enjoy immersive experiences such as animal encounters, discover native flora on a nature walk and get the chance to feed a giraffe!
Soar to new heights! The Palm Springs Air Museum has one of the world's largest collections of WWII aircraft plus Korea and Vietnam era aircraft. The exhibits are very interactive and have an extensive library of history. It's a perfect activity for all ages to immerse oneself in the history and engineering of these aircrafts. The crew of trained volunteers can also share their knowledge on what it's like to experience flying these aircrafts.
Bring your family or a special loved one to experience the Palm Springs Aerial Tram, which takes you on a ten-minute ride to cooler elevations within the San Jacinto Mountains! There are restaurants, plenty of viewpoints, and over 50 miles of hiking trails. Experience the largest rotating aerial tramway in the world! Find out more information about this unique experience.
LIVE MUSIC
JOSHUA TREE MUSIC FESTIVAL
OCTOBER 6 - 9 
The Joshua Tree Music Festival is packed with a talented lineup for four days in the world-renowned Joshua Tree National Park. Just a few noteworthy musical acts include Ibibo Sound Machine, Ghost-Note, Brass Against, Michelle Woo and the Night Owls, and more! All live performances will rotate between two stages in the raw beautiful landscape of the desert. Attendees can enjoy a full schedule of music, art, yoga, workshops, mindfulness, and kids' activities. Get your tickets to this one of a kind family-friendly experience.
15th ANNUAL CONCERT FOR AUTISM
OCTOBER 8, 16, 22 | 7 p.m. - 12 a.m.
Rock out, dance, and simply have a great time with a purpose and for a cause this year at the annual Concert For Autism. The lead-up event will be on October 8 at The Hood in Palm Desert. To follow that up there will be an acoustic afternoon session for autism on October 16 at the Coachella Valley Brewing Co. The main event will be held at the Tack Room Tavern to close out this series of concerts to benefit The Desert Autism Foundation. Find out more about these concerts and how you can contribute to an amazing cause.
4th ANNUAL TEJANO MUSIC FESTIVAL | CATHEDRAL CITY
OCTOBER 29 | 5 - 10 p.m.
The fourth annual Tejano Music Festival presented by Agua Caliente Casino will be held at the new Cathedral City Community Amphitheater and will include various forms of folk and popular music originating among the Mexican-American populations of Texas. There will be Tejano-inspired food and beverages and shopping vendors from local merchandisers. The festival offers a limited number of tickets for reserved tables for those who want a guaranteed seat between dances. Reserved tables are not necessary as the music festival is a free event being offered by the City of Cathedral City.
SUNSET SESSIONS AT THE GARDENS | EL PASEO
EVERY FRIDAY | 3 p.m. - 6 p.m. 
Enjoy live music from Whitney Lyman on the Center Lawn near Saks Fifth Avenue while taking in the breathtaking sunset views over the mountains. It's a free event and includes music from the 60's all the way to today's number on hits.
This outdoor music venue is kicking off this month with Santana, Van Halen, ZZ Top, and Fleetwood Mac Tribute bands. Music tributes continue on Fridays and Saturdays, throughout the month of August. Check out their upcoming schedule.
Experience live entertainment at Agua Caliente Casinos. All three locations in Greater Palm Springs offer some of the best performances for an unforgettable night. Enjoy dancing, drinks, and nightlife at the downtown Palm Springs Cascade Lounge, Cathedral City Terraza, or The Show at Agua Caliente Rancho Mirage. View their full list of events.
Eager to get back to enjoying live music? Fantasy Springs has musical options to fit everyone's tastes. You can view their full schedule from free outdoor concerts to intimate showcases at Acoustic and Unplugged at the Twelve.
COACHELLA VALLEY BREWING COMPANY  
Enjoy some brews and fantastic food with live entertainment on Saturdays and Sundays at the Coachella Valley Brewing Company! Live music and comedy on Saturdays and Sundays offer a live acoustic afternoon performance. See what's happening at the taproom, they always have a jam-packed week of entertainment!
JAZZ UNDER THE DESERT SKY AT ACE HOTEL  
The Ace Hotel & Swim Club offers a live, open-air jazz and dinner series every Wednesday. Enjoy an evening under the desert sky for a night of auditory bliss, paired with a menu of delights from the King's Highway kitchen. Limited seating is also available close to the performance on a first-come-first-served basis. This event is free and open to all.
PAPPY & HARRIET'S PIONEERTOWN PALACE
Pappy & Harriet's is a barbeque restaurant and music venue near Joshua Tree National Park in Pioneertown, California. This iconic western-saloon-style movie set is a magical place to see live music and enjoy amazing food and drinks. This month they will be kicking off their live acts with Brooks Nielsen, Mile Twelve, Sheer Mag, and Taking Back Sunday. Tickets sell out fast so be sure to plan ahead so you don't miss these incredible music experiences.
HEALTH & WELLNESS
SAN JACINTOS SUNSET YOGA 
OCTOBER 4 | 6 p.m.
Feel Good Spa and Power Yoga Palm Springs present a mellow flow in the shadows of the San Jacintos mountains at the Ace Hotel & Swim Club    All ages are welcome to this free outdoor event. Please see the sandwich board in the Ace Hotel lobby each week for a different location. 
PAINT EL PASEO PINK | EL PASEO
OCTOBER 9 | 8 a.m.
Sign-up for the 15th Annual Paint El Paseo Breast Cancer Walk, organized by the Desert Cancer Foundation, and be a part of raising awareness and funds for breast cancer research. Register individually or with a team–don't forget to wear pink! 
ALPHA WIN TRIATHALON | LA QUINTA
OCTOBER 22
Do you feel up to an athletic challenge? Learn about all the different courses Alpha Win Triathlon has to offer, from the Alpha Sprint to the Alpha 140.6. What better place to race than in this Southern California oasis? Run and bike under the sun and blue skies!
DESERT AIDS WALK | PALM SPRINGS
OCTOBER 29 | 7:30 a.m. - 1 p.m.
The Desert AIDS Walk returns to Ruth Hardy Park this year to promote health, equality, and justice. Lace up your walking shoes and enjoy a stroll through downtown Palm Springs. This is a family and pet-friendly event. All support is welcome to provide compassionate health care to people in Greater Palm Springs. Register now so you can get excited to walk for a positive change in the community.
SUNSHINE YOGA AT THE RIVER 
EVERY MONDAY MORNING | 11-12 p.m.
Align your mind and body on a sunny Monday morning. Hot Yoga Plus is hosting Sunshine Yoga at The River in Rancho Mirage. It is $10 per class, please bring your own mat and towel. 
YOGA AT MARGARITAVILLE RESORT  
EVERY SATURDAY MORNING | 9-10 p.m.
Join in every Saturday morning for a moderate-level yoga class at the Margaritaville Resort Palm Springs. This morning class will allow you to arrive and enjoy quiet stillness, warm up and energize the body, and leave class ready to enter the rest of your day with vitality and equanimity. This class is free for all registered resort guests and $20 per person for non-resort guests. For more information view here.
HALLOWEEN
Halloween in Greater Palm Springs scares up plenty of fun and spooky activities this month. Immerse yourself in festive family fun, ghoulish things to do, and haunting outdoor experiences that live up to the exciting and festive spirit of hallow's eve. Get your costume ready because there is something for everyone when celebrating Halloween in Greater Palm Springs.
DIA DE LOS MUERTOS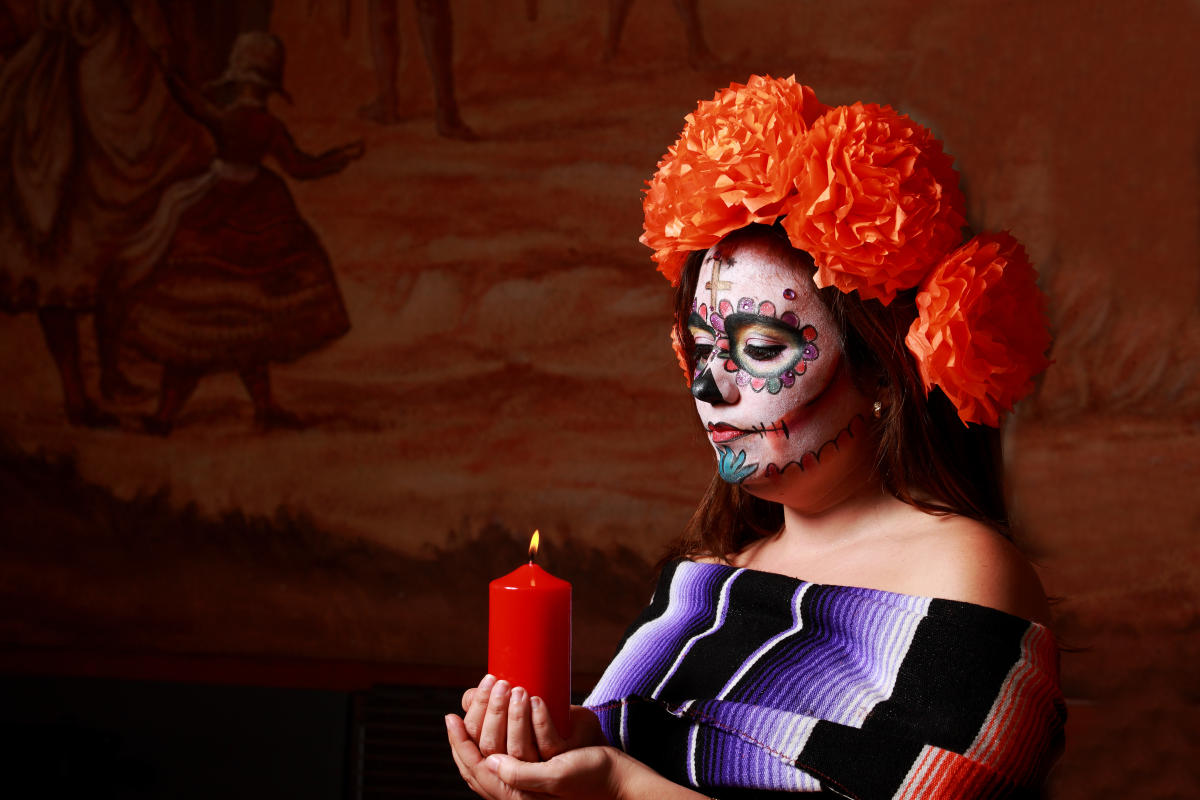 Greater Palm Springs is honoring Día de Los Muertos, a two-day holiday that reunites the living and dead. Families create ofrendas (offerings) to honor their departed family members that have passed. Altars are created and decorated with bright yellow marigold flowers, photos of the departed, and the favorite foods and drinks of the one being honored. There are many ways to embrace Día de Los Muertos through gravesite vigils, community festivals, museums, and even a 5K race. Find out how you should honor your loved ones for Día de los Muertos in Greater Palm Springs.
OKTOBERFEST
OKTOBERFEST! | DESERT BEER COMPANY
OCTOBER 1 | 12  - 10 p.m.
Get a taste of Munich, Germany at the Desert Beer Company as they host and celebrate Oktoberfest. This event will be an urban market fusion serving three German Style lagers and a delicious German food menu to pair with your beer. Live music from local artists will be on display all afternoon as you eat, drink, and be merry!
OKTOBEERFEST | AGUA CALIENTE CASINO CATHEDRAL CITY
OCTOBER 22 | 6 p.m. - 12 a.m.
Cathedral City's Agave Caliente Terraza will be hosting OktoBEERfest with a dozen local and national beer vendors as well as a German buffet style food menu for $35 per person for the buffet style food menu and $25 for the beer tasting package. This event is free to attend and will also have live music by local DJ Alf Alpha. You can reserve a free ticket and start planning for a fun and exciting Oktoberfest celebration.
6th ANNUAL OKTOBERFEST | LA QUINTA BREWING CO.
OCTOBER 29 | 3 - 9 p.m.
La Quinta Brewing Co. in Palm Desert is hosting Oktoberfest with authentic German fare and unique German-style beers of their own! Bavarian band Hazelnuss will be back playing authentic German music during the evening celebration. Be sure to wear lederhosen because a $25 gift card be awarded to the person with the best dressed German outfit. This is a free-entry event and you sure do not want to miss this!

That's not all! There is plenty more to do and discover. Find out what's new this Fall and Winter in Greater Palm Springs.