Surprisingly, the sound of a dune buggy isn't as loud as you may think. The machine makes a low rumble that will end up being fairly muted, thanks to the thick helmets you'll be required to put on as you head out into the desert.
There are several places to rent buggies—more properly called an "Off Road Vehicle." Wherever you choose from (see list below) there are some universal rules: treat it like it's your own, take it easy, and don't overestimate what you think you could do in a 4-wheeled desert crawler.
Zooming across edge of the Anza-Borrego Desert is thrilling. It may come as a shock for some; exploring the desert up close, with no car nearby for safety, and no air conditioning anywhere on the menu.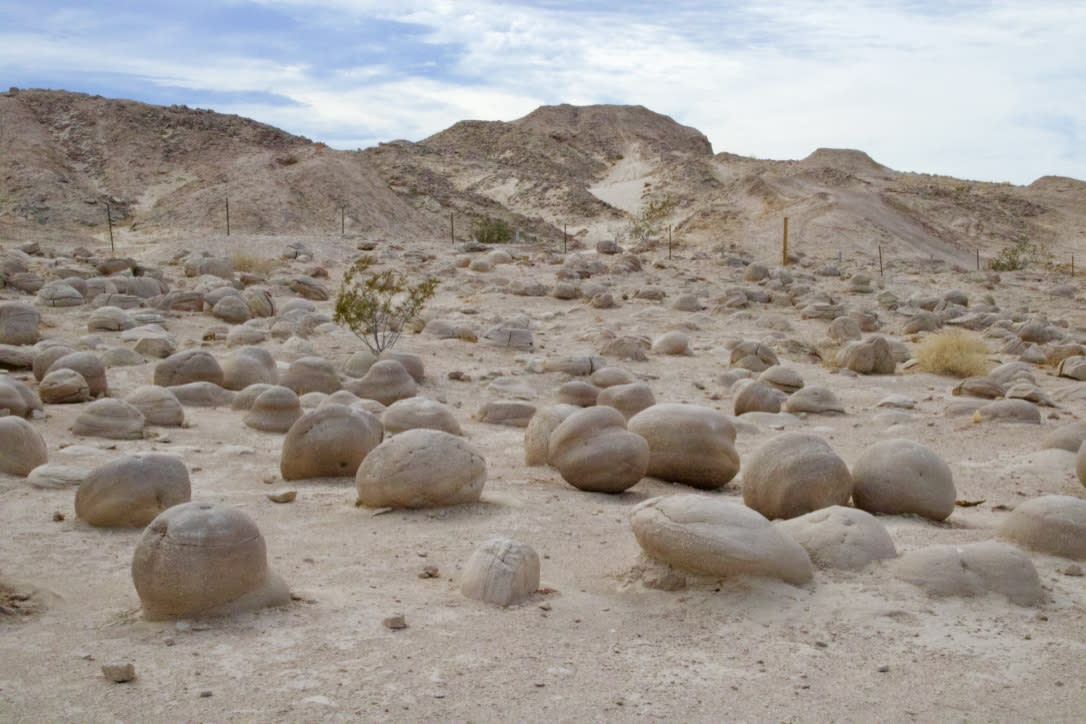 Anza-Borrego is California's largest state park encompassing more than 600,000 acres of badlands, slot canyons, and cactus-scrawled hills. The geology here is ever-changing and as barren—and beautiful as they come. Since most of this park is inaccessible to highway vehicles, renting a 4-wheel drive or all-terrain vehicle is the best and often the only way to take in the amazing geology, volcanic land forms, and fossils here.
One of the vehicles commonly rented out in the desert is the Polaris RZR. It's an easy to drive, open air buggy. If you've never driven one before, starting out in low gear and going slow is the way to ease yourself into it. Once the RZR starts to feel more natural to operate, you'll be angling to pick up speed.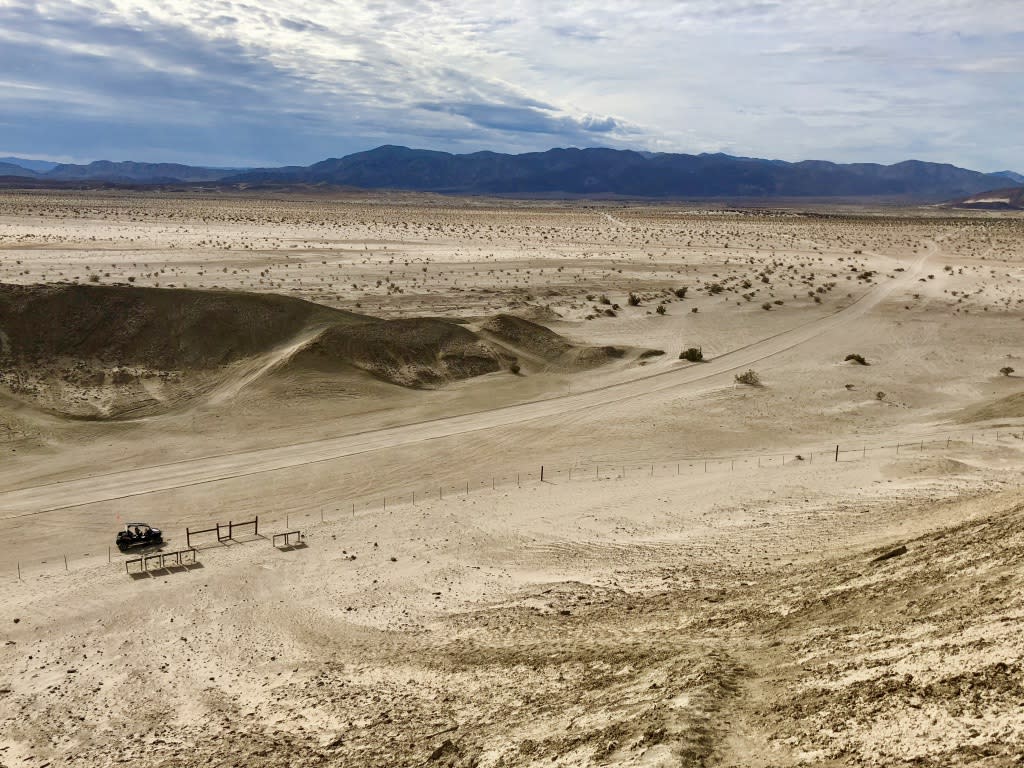 There are some easy loops and routes to choose from in the park, and you can customize them to check off the boxes for the sights you'd most like to see. There are no roads through this sandy expanse, but there are trails, sort of. Small street signs dot the makeshift roads and while they're not always easy to see, they do help with navigation.
Begin your exploring in the Ocotillo Wells SVRA (State Vehicular Recreation Area), an entire park devoted to the off-road arts. While you can come out here and simply rip up the terrain, there's also plenty to take in.
Gas Domes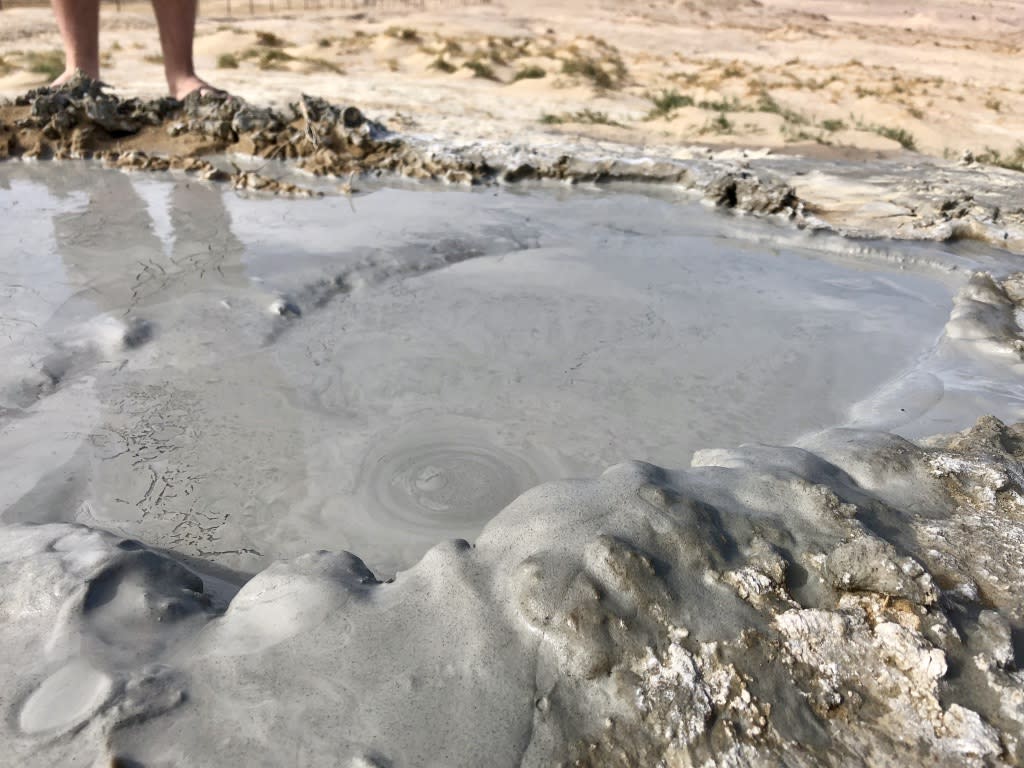 Make one of your first stops the Gas Domes where superheated water bubbles through cracks in the earth's crust and mixes with the dirt to form lightly bubbling mud pools. The mud is whitish grey and is surprisingly cool to the touch.
Shell Reef
Next up, speed westward towards Shell Reef. There are thousands of fossils here; layers of ancient shellfish hidden under the desert sands. Massive hills start to grow from the desert floor and while they look tempting for a driving adventure, they're best ascended on foot.
At the top of the dunes, there's a rocky ridge that forms a spine and the outline of thousands of shells is easily visible.
Pumpkin Patch
Next, drive off to a rock formation said to look like a scattering of giant gourds: the Pumpkin Patch.
After cruising easily across the sand, the landscape changes and you'll be crawling over what can only be described as sandy egg cartons. Babying your RZR over rocks and around curves is challenging, but entertaining.
Arriving at your destination, there's no mistaking the huge spherical rocks. The Pumpkin Patch is pretty unique, and out here in the middle of nowhere, it's a pretty awe-inspiring sight.
Badlands
Try to get in one last stop on your circuit, and point the vehicle northwest towards the Badlands area of Anza-Borrego State park. There are deep canyons and pretty views here that are stunningly memorable.
The trails through the badlands are flat and sandy and despite their labyrinthian twists it's easy to make good time through the canyons.
Now thoroughly covered in sand, you'll also be microdermabraded in places you never expected, and tired—but high on a new desert adventure.
Where to Rent Off Road Vehicles in Greater Palm Springs: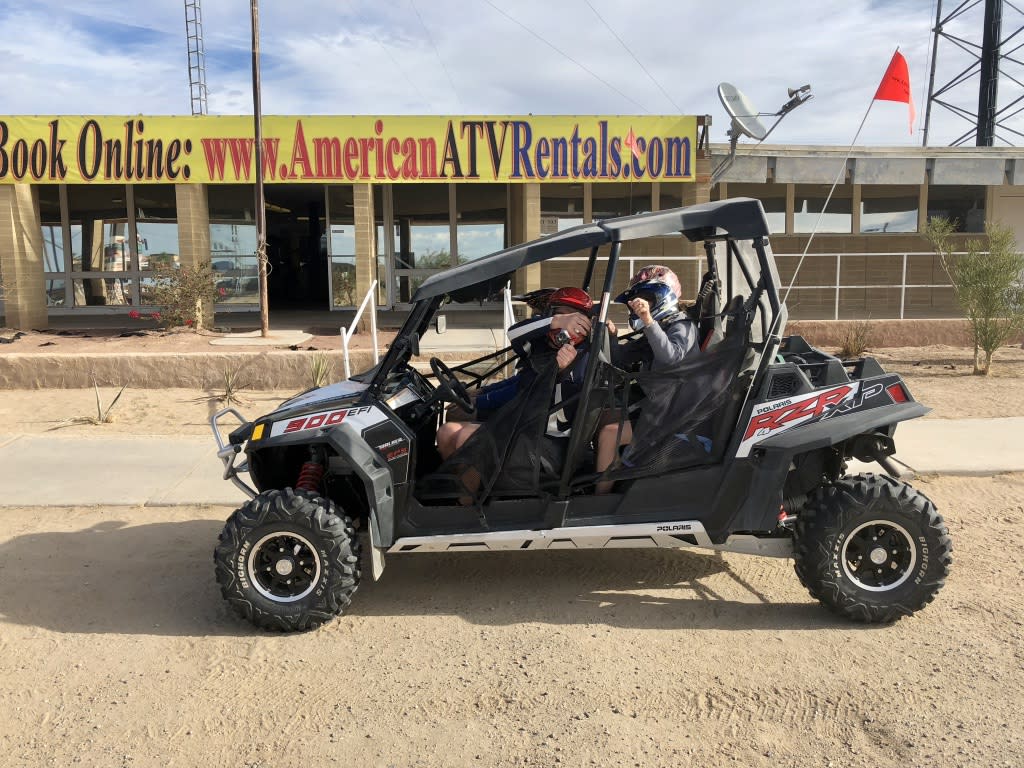 American ATV Rentals | Salton City, CA
Steve's ATV | Salton City, CA
Ironwood Off Road Rental | Ocotillo Wells, CA
Off Road Rentals | Palm Springs, CA
DESERT STEWARDS  | Chiriaco Summit, CA (Near Joshua Tree)
Tips:
Ask if safety equipment is included in the price
Ask about late fees, in case you get delayed on your explorations
Check what 'rescue services' are available if you get stranded or break down
Check to make sure everyone in your party is permitted to drive, if they want to
If you've never driven off-road before, ask what kind of instruction is available
Looking for more ways to explore? Check out where to camp in Greater Palm Springs!