With a wealth of galleries, museums and theater performances, Palm Desert is a leading destination in Greater Palm Springs for arts and culture.
El Paseo
El Paseo, the city's central shopping street, is Greater Palm Springs' leading art destination. Browse and buy artworks in multiple galleries along the street, starting out with Elena Bulatova Art Gallery , a place that is filled with a mix of color, modernism and iconic art pieces.  Melissa Morgan Fine Art Gallery, located towards central El Paseo, showcases contemporary artists worldwide. Walk 5 minutes around the corner to find Melissa Morgan's Sculpture Garden , featuring revolving installations and interactive art works. Imago Gallery  just north on Monterey / Hwy 74 is a landmark with its eye-catching glass sculpture by Dale Chihuly in its second floor aerie.
Midway along the street, visit CODA Art Gallery, changing shows at J. Willott and many more. On San Luis Rey, check out the Lotus Garden Center, a local full-service florist with a beautiful patio to enjoy. Further east, Heather James Fine Art  on Portola near Hwy 111 often features famous artists like Picasso and Calder.
As you stroll El Paseo, enjoy the intriguing artwork on the median. The collection is curated by the city's cultural committee as part of its El Paseo Invitational Exhibition and changes every 18 months.
Palm Springs Art Museum at Palm Desert
Palm Desert is home to the Palm Springs Art Museum at Palm Desert with its special exhibitions and the delightful Faye Sarkowsky Sculpture Garden. There's nothing better than relaxing in the shade of a palm tree by a tinkling water feature, while contemplating art.
Theatre
Among Palm Desert's many attractions, the McCallum Theatre is a highlight. From mid-October to early April, experience every kind of entertainment; whether you love ballet or Broadway, jazz or classical music, the theatre is one of southern California's finest. With 1,100 seats in three tiers, pure acoustics and perfect sightlines, the McCallum Theatre describes itself as "a true jewel box of a concert venue in the finest tradition of European opera houses."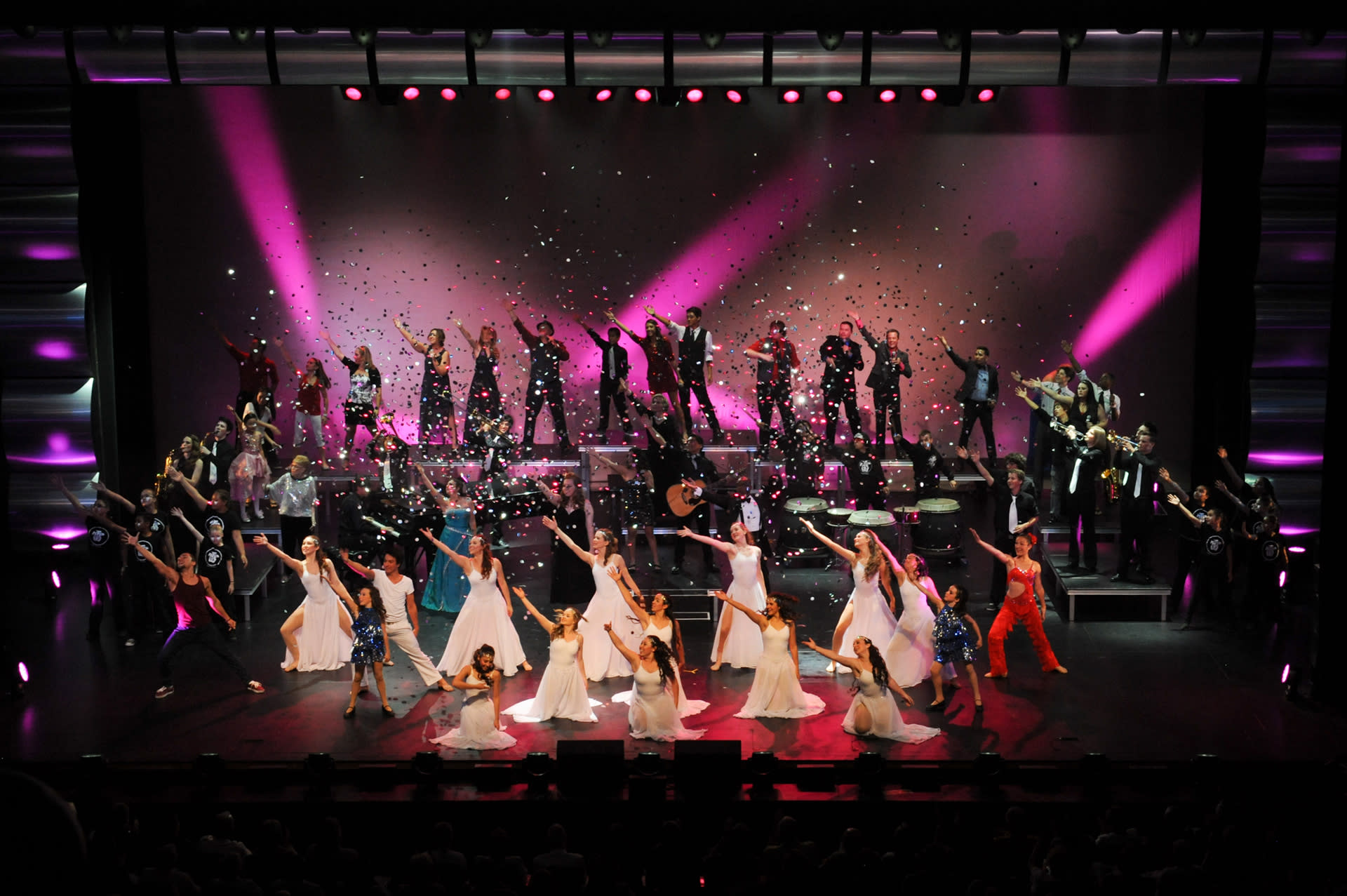 Desert Theatreworks performs plays and musicals from September to April for runs of up to 10 days at the intimate Arthur Newman Theatre at the Joslyn Center. Find the full schedule here.
Historical Society of Palm Desert
For history buffs and the curious, the Historical Society of Palm Desert is a treasure trove of information about the city's past. The society organizes lectures, exhibitions and events, as well as preserving the city's archives. Open from October through May, stop by their headquarters near El Paseo in the original Fire Station, or visit their website to see what's happening.
For more on what to do in Palm Desert, click here.