Saddle-up for a premier Greater Palm Springs sporting experience this peak-season with the return of polo matches at the Eldorado Polo Club and the Empire Polo Club.
Referred to as the "Sport of Kings," polo matches at both Indio venues provide a fun and engaging spectating opportunity for experts and newcomers alike across Greater Palm Springs' high-season calendar.
New to polo?  No worries. For spectators just looking for some sun, socializing, drink and dine, each locale offers a unique experience for reserved table seating or general admission tailgating.  
Games consist of two teams with four, horse-mounted players per side (riding at speeds of over 30 miles an hour). Matches generally last around 90-minutes and are broken up into either four or six, seven-and-a-half minute periods known as "chukkers."
Similar to soccer, the objective is to pound the mallet-driven ball through the opposing team's posts for scoring; not an easy task, considering that polo is indeed a contact sport. Live play-by-by-play announcements add to the excitement and milieu, and educate new fans.
Eldorado Polo Club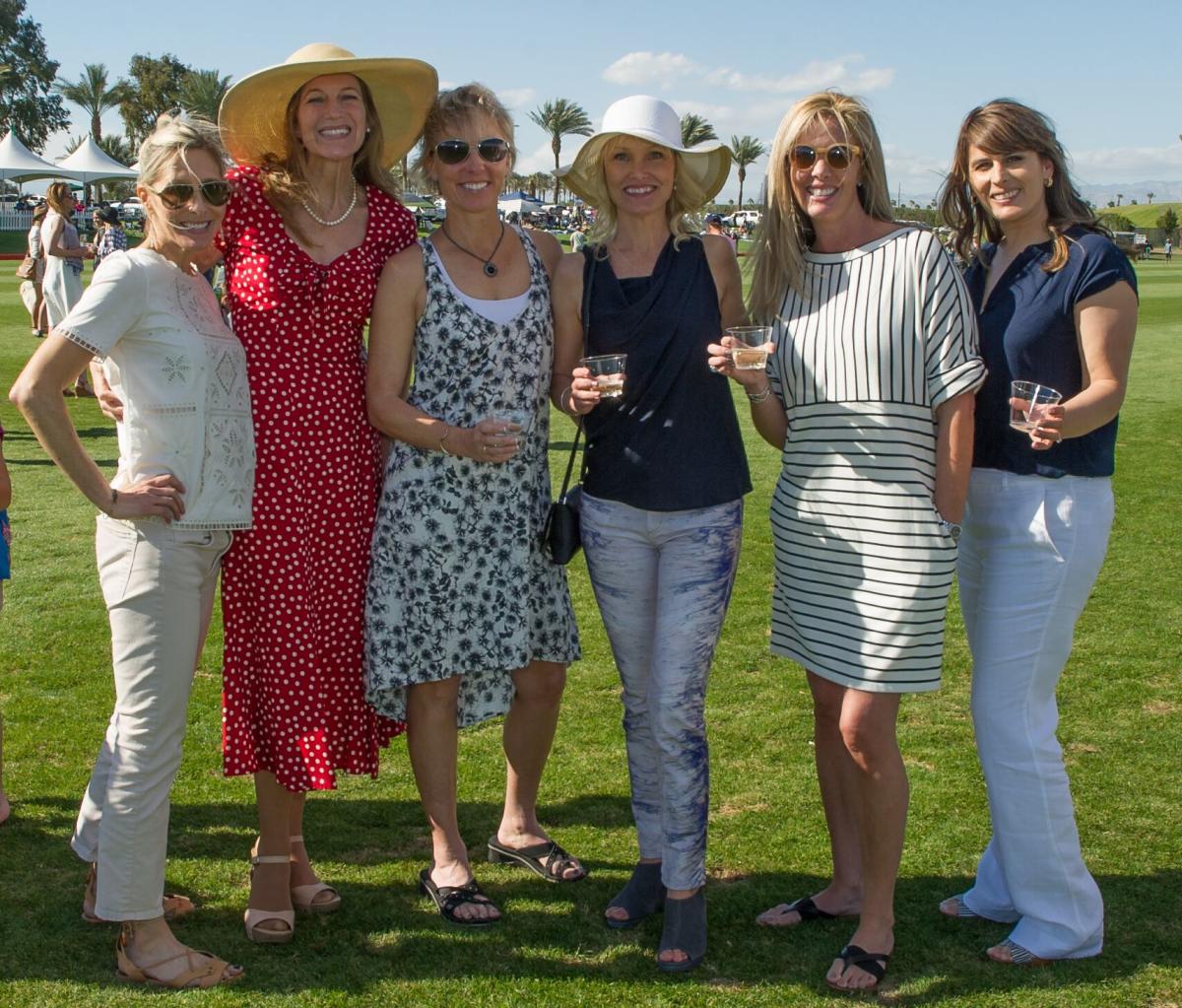 Home to 10, full-sized fields, Eldorado has been playing polo for 60 years and is one of the largest polo clubs on the continent. The 2020 season begins on Sunday, January 5, and matches are played at 12:00 p.m. and 2:00 p.m. every Sunday through March 22.
Eldorado also offers a weekend "Cantina Polo on the Patio" experience starting on Saturday, December 28, 2019, with matches played on Saturdays at noon and Sundays at 10:00 a.m.  Please note that Cantina seating is on a first-come, first-serve basis.
For Eldorado's run of seasonal Sunday games, Clubhouse seating is $10 and provides a full food and beverage menu, along with table seating and reservations are highly recommended. Post-match, the Clubhouse plays host to the popular "Sunday After Polo Party," for players and guests alike.
Spectators seeking a tailgate experience are advised to bring lawn chairs and/or blankets to set-up your polo picnic. The gates open at 10:00 a.m. as guests queue-up for sideline spots.  Tailgaters may bring leashed-pets and enjoy take-away food and drink from the Clubhouse.
While the Sunday matches feature some renowned, international players, those interested in their own introductory experience – or folks simply seeking an opportunity to saddle-up – Eldorado also offers Amateur Leagues, along with a Polo and Riding Academy.  
Empire Polo Club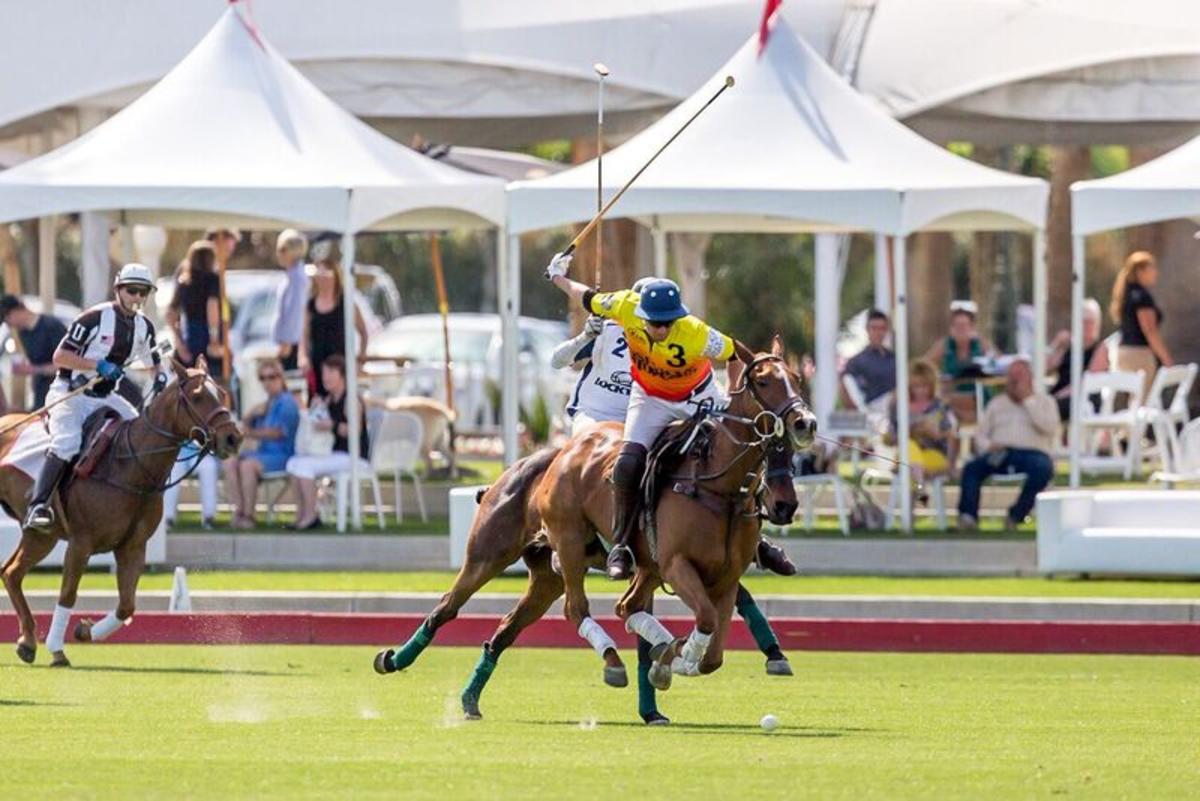 Globally-known as the host site to the Coachella Valley Music and Arts Festival and the Stagecoach Country Music Festival, Empire's impressive and expansive spread plays a special and separate tune when it comes to polo season.
Beginning with a soft opening on Sunday, December, 29, Empire season officially gets riding with its "Opening Day & Hat Day" on Sunday, January 5, 2020.  Except for January 19 and March 8, matches are played every Sunday through March 29, with games slated for Noon and 2:00 p.m.
General admission is free, with a parking fee of $20. Tailgate space is offered on a first-come, first-serve basis, with gates opening at 10:00 a.m.; bleacher seating is also available. Tailgate guests may bring their own food and drink (along with blankets and chairs), and concessions are also available for purchase on-site.  Dogs on a leash are welcome.
For Empire's V.I.P. experience (reservations needed), cost per person is $30, which includes parking; the ticket comes with a shaded table, complimentary V.I.P. Champagne Divot Stomp and access to the Sports Lounge, where flat-screen viewing of Sunday football keeps all the day's games in-play.
On select dates in February and March, Empire all offers Friday Night Polo at no charge for either parking or attendance, and guests may bring their own food and drink.  Note that no V.I.P. seating is offered for Friday Nights, and be sure to check the playing schedule for specified dates.
For players and riders looking to further their equine and polo experiences, Empire is winter home to the Los Angeles Polo Training Center and Polo School, offering private and group lessons weekly from December through the close of March.  Prospective players should check out the Coaching League, where a pair of instructors get you started on the turf.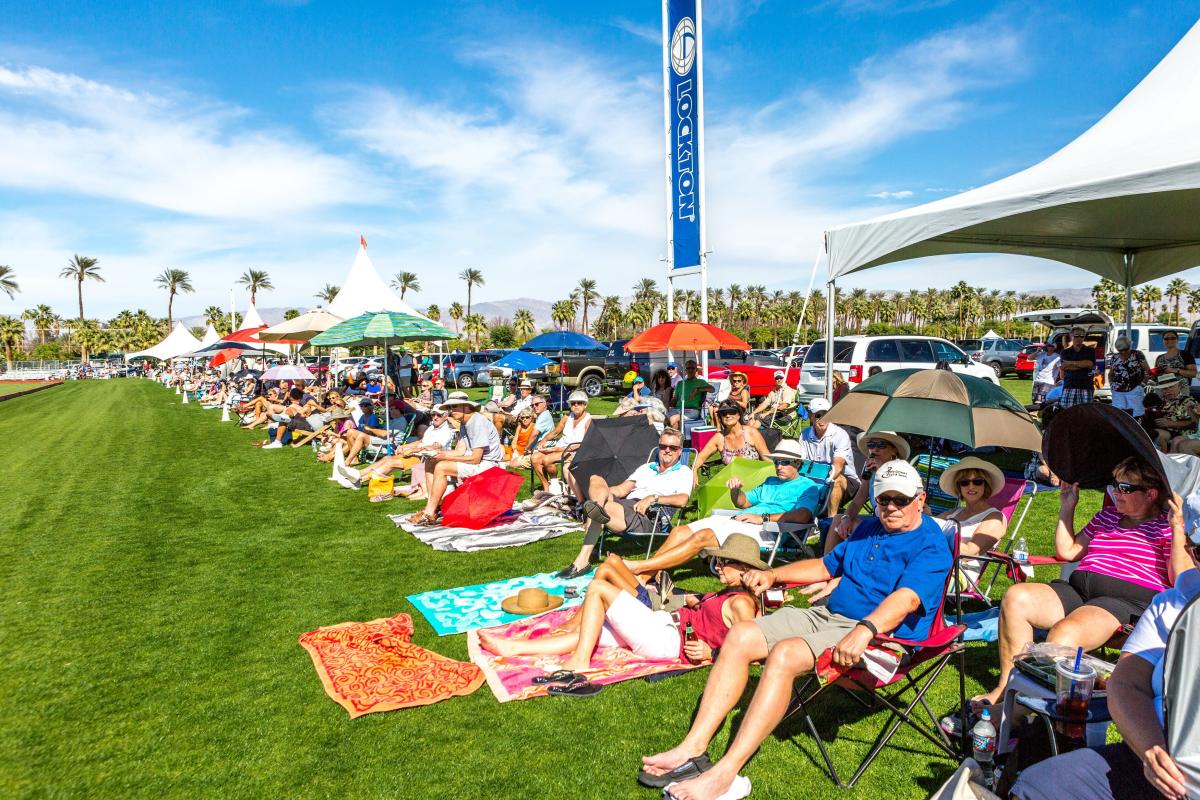 Enjoy the "Sport of Kings" in the oasis— Learn more about Polo events, activities and more equestrian sports in Greater Palm Springs here.