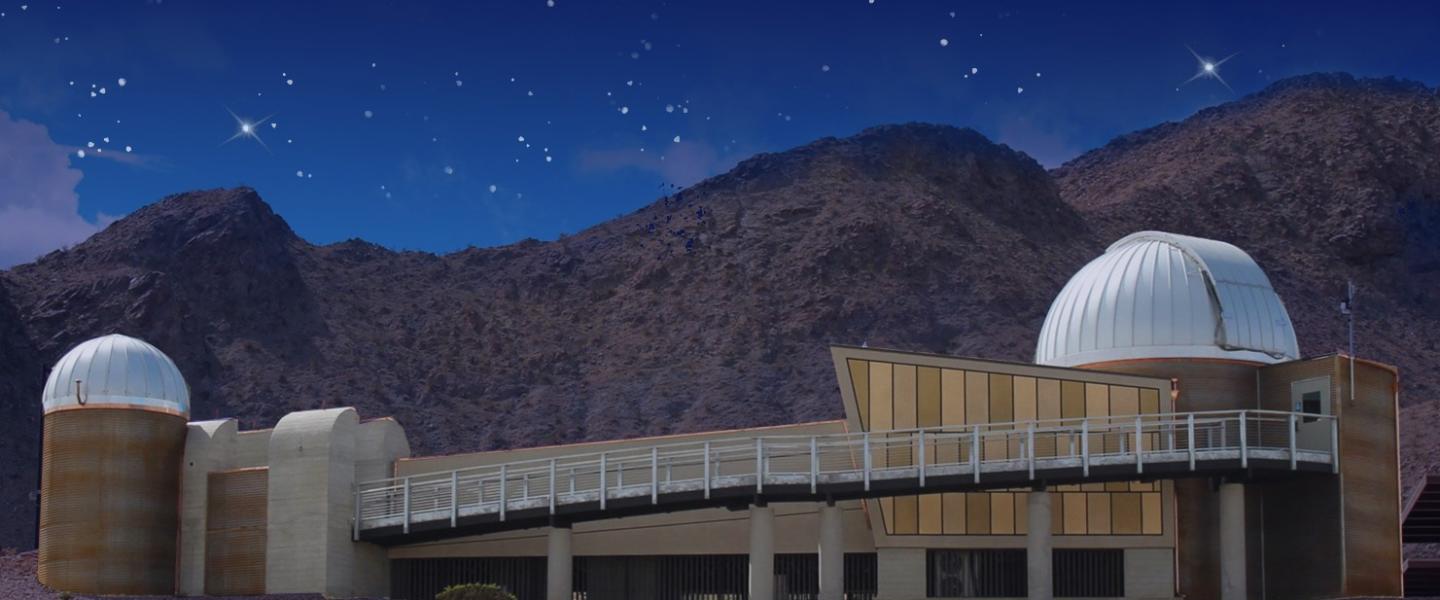 Have you ever looked up at the night sky and wanted a closer look? The Rancho Mirage Observatory is the perfect place in Greater Palm Springs to look at the stars and beyond.
Dedicated on March 25, 2018, this research-level facility offers something for everyone to enjoy.
Here's a guide to some out-of-this-world things that guests can expect when visiting the Rancho Mirage Observatory!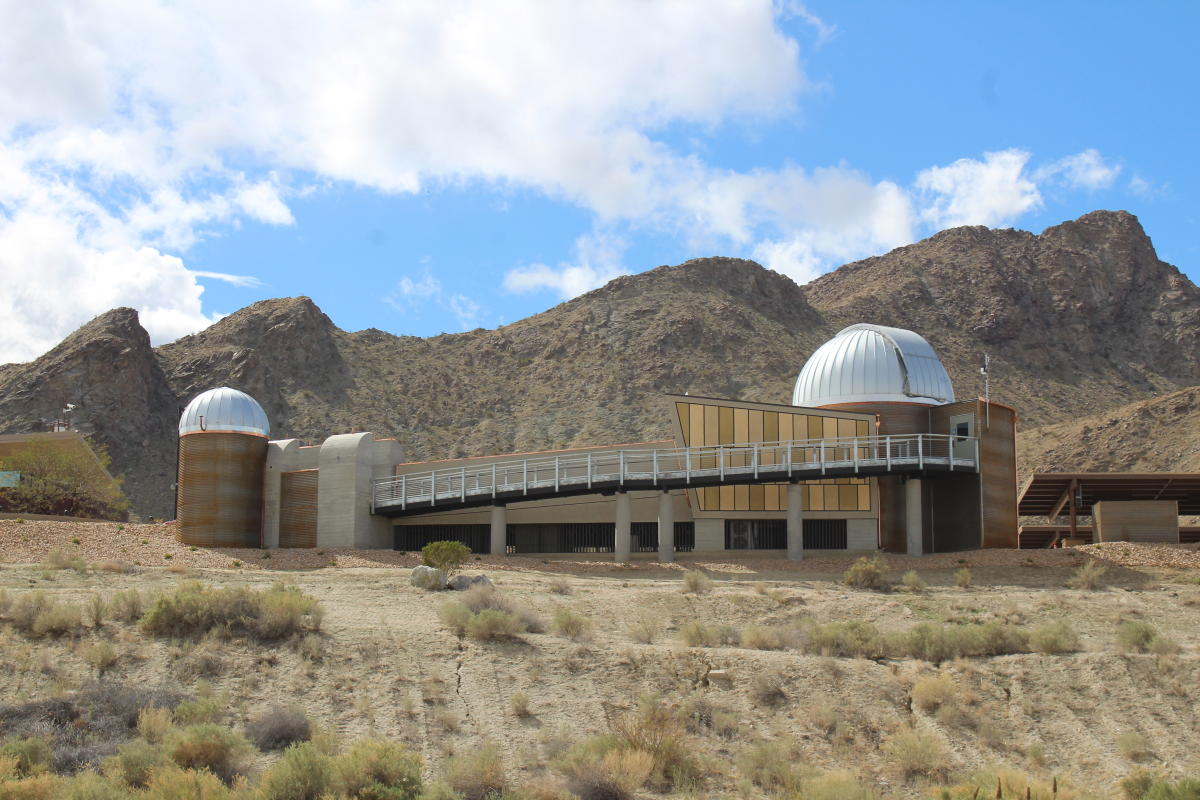 What
Where
Rancho Mirage Public Library and Observatory
When
Observatory tours are offered Tuesdays through Saturdays at 9:00 a.m. and 3:00 p.m. Stargazing parties and programs take place at various times throughout the month.
Activities
The Rancho Mirage Observatory holds regular tours and stargazing events throughout each month that everyone can participate in!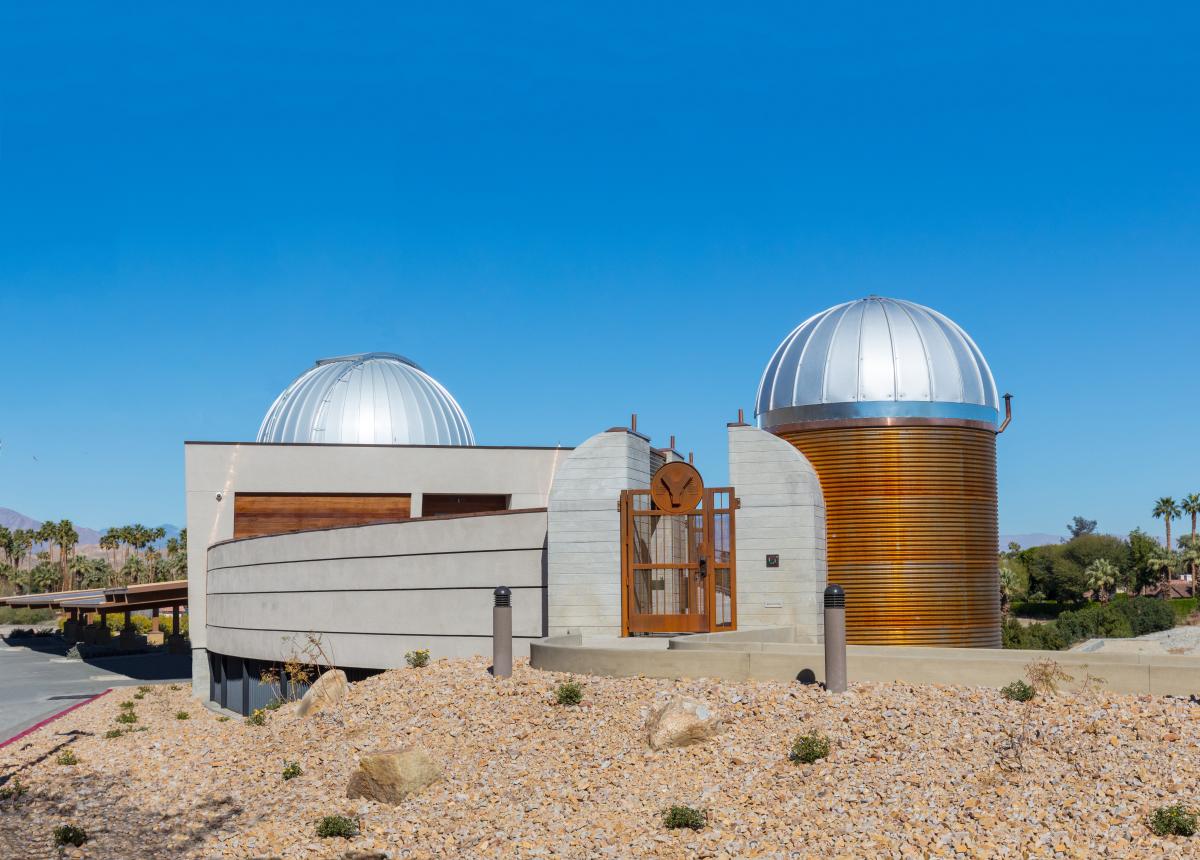 Stargazing
There are five different telescopes at the Rancho Mirage Observatory. The main telescope is inside the 360-degree dome and four others are located on the deck. The main telescope provide the brightest and most magnified view of the skies up to 50 million light years away! For comparison, the center of the Milky Way is 24 to 28 thousand light-years away, wow!
The telescopes on the deck provide views with up to 100 times magnification, bringing the public closer to the stars than ever before.
During evening stargazing parties, every telescope is set up and visitors get a chance to "Get the lay of the land, see planetary nebula, clusters of stars, other galaxies and of course other planets" says Eric McLaughlin, full-time astronomer for the Rancho Mirage Observatory.
Event tip: Stargazing parties have limited space of up to 40 docents, so sign up as soon as possible through Rancho Mirage Library and Observatory e-newsletter. Updates will also be available on their website regularly.
Family Stargazing
Family stargazing events are tailor-made for the whole family to enjoy! They are shorter and take place right before standard stargazing events. Families get to look and discuss objects seen through the telescope and tour the facility. "The tone is a little lighter, more fun, and less focused on numbers," says Erick McLaughlin.
Event tip: The observatory is fully ADA accessible and handicap capable, so anyone can visit. Later in the year, the weather gets colder, so McLaughlin advises visitors to wear layers and bundle up.
Daytime Tours
Daytime tours off visitors a tour of the observatory and a look into a solar telescope. Guests have a chance to see the surface of the Sun and hydrogen gas through an H Alpha filter.
Fun Fact: The observatory architect designed the space to look like a comet from up above. The main dome serves as the comet head and the curved deck, its' tail.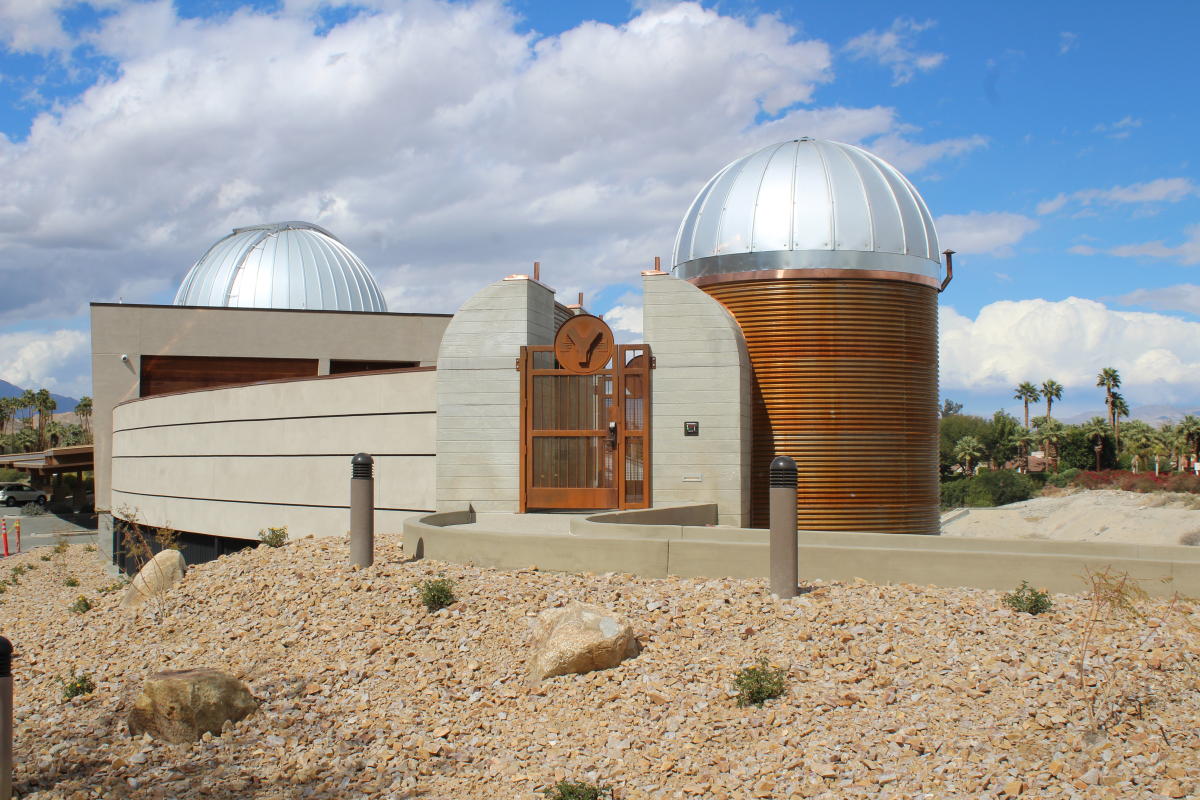 Upcoming Events
The Rancho Mirage Observatory plans to continue to grow and become a learning resource to the public. Besides this, the observatory is curating a variety of programming to educate the public about space at the stars!
Spacecraft Missions to Small Bodies in the Solar System | Monday, November 26th, 2018
Visitors can attend a lecture by Kelly Fast, the Near-Earth Object Observations Program Manager at NASA's Planetary Defense Coordination Office. She will be leading discussions about upcoming and planned small body missions to "potentially hazardous" asteroids, icy bodies beyond Pluto and much more! All these missions will be taking place within the next few months and years, so don't miss out!
Event fact: Kelly had a main-belt asteroid renamed after her because of her contributions to planetary science!
Point of No Return: Black Holes | Thursday, November 29th, 2018 
What do you know about black holes? Most people know of them from popular culture, but do not really understand how they work. Observatory astronomer, Eric McLaughlin will present a lecture and discussion to help shed some light on a "dark" subject.
Lunar Eclipse | January 2019
In January 2019, a lunar eclipse will be visible from this side of the country, so the observatory is working on creating an event everyone can have fun at! Keep an eye out for updates on the Rancho Mirage Library and Observatory site because of tickets will go fast once announced.
Tickets
Event sign-up and parking are free and open to the public. Registration is available under the Events tab on the Rancho Mirage Website. 
Looking for more free activities in the oasis? Read more in 30 Free Things to Do in Greater Palm Springs.