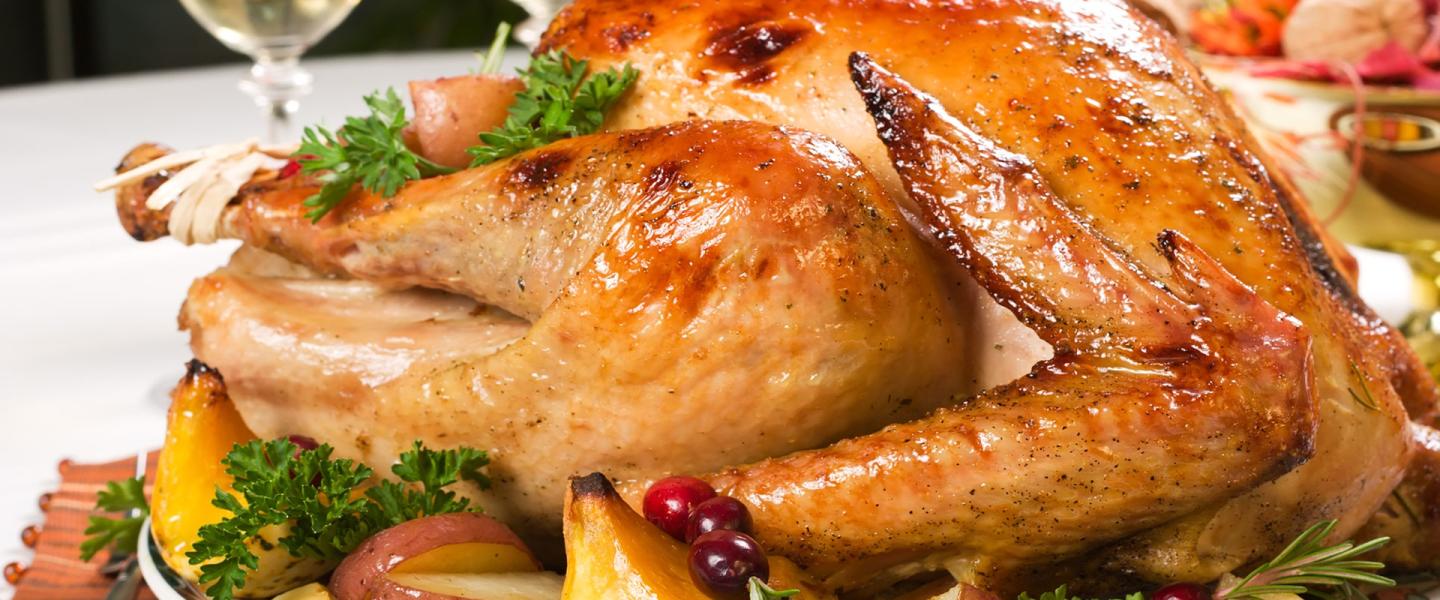 Thanksgiving is right around the corner! If you're feeling the pre-thanksgiving jitters, don't worry as we have compiled a list of delicious hot spots that will have your family feeling thankful. 
Keep in mind: Reservations are required for the restaurants listed here. These are some of the most popular eateries in the desert and there is limited seating wherever you choose. Children's prices are noted where available, but all prices are subject to change. Beverages and gratuities are not included in the price.
Free Lyft Rides for Thanksgiving Weekend
Stay safe this Thanksgiving weekend with a free Lyft credit, thanks to Walter Clark Legal Group's SAFE RIDE HOME PROGRAM. With the promo code WCLGTHX, Lyft users can enjoy a $50 ride credit throughout the nine cities of Greater Palm Springs. The code can be used during the following times:
Thursday, November 22, 2018: 10 p.m. to 3 a.m.
Friday, November 23, 2018: 10 p.m. to 3 a.m.
Saturday, November 24, 2018: 10 p.m. to 3 a.m.
Indian Wells
Vue Grill and Bar, Indian Wells Golf Resort
This buffet offers cold salads and hot sides; carving stations for turkey, prime rib and ham, gravies and sauces. Dessert is a selection of fresh pies and cheesecakes. The buffet is open from 11 a.m. to 7 p.m. Adults are $49.95 and children, $22.95.
La Quinta
The setting at Lavender Bistro is beautifully rustic. Along with turkey, options for dinner include lamb shank, duck, filet of Angus beef and salmon. Dinner cost is $62 per person. 
Palm Desert
AC3 | November 22, 2018
Have a blast at AC3 and enjoy the prix fixe Thanksgiving dinner menu from 3 p.m. to 10 p.m. and the bar menu from 11 a.m. to 11 p.m. Limited space is available. Price is $49 per person.
Bellatrix Restaurant & Wine Bar | November 22, 2018
Feast on a traditional Thanksgiving meal at Bellatric. Bring the family from 11:00 AM - 2:00 PM and prices are $34.95 for adults and $12.95 for children 5-12 years old. 
Mastro's | November 22, 2018
Let Mastro's do the cooking on Thanksgiving Day. Serving traditional Mastro's menu and wine list, this staple on El Paseo is a go-to. Go online to reserve your table.
Fleming's | November 22, 2018
Love is the ambiance at Fleming's this Thanksgiving with a three-course meal prepared with love. Fleming's will take care of the vegetable chopping, potato mashing, and turkey slicing so you can focus on making memories with the people who matter most. Dine at Fleming's for $49 per guest.
Palm Springs
King's Highway | November 22, 2018
This spread begins with a classic tradition known as the "Three Sisters" that is based from when the Wampanoag & Pilgrims celebrated a bountiful harvest in 1621. Bring the loved ones to King's Highway at Ace Hotel and Swim Club for Three Sisters Cassoulet for $9, Oven Roasted Turkey Breast for $25, Classic Pumpkin Pie a la mode and more.
Lulu California Bistro | November 22, 2018
Enjoy the beautiful weather and dine outside on the heated, covered street-side terrace; or enjoy tables and cozy booths in the main dining room. Thanksgiving dinner at Lulu is $39.99 for adults and $19.99 for children and is served from 1-9 pm, with a special Holiday Happy Hour menu at the bar.
Le Vallauris | November 22, 2018
Dine on a three-course dinner that offers a scrumptious French Mediterranean twist for the turkey, fish, vegetarian and lobster options. Seating is available from 3 p.m. to 3:45 p.m.; 5 p.m. to 6 p.m.; 8:15 p.m. to 10 p.m. and dinner is $72 per person.
Purple Palm | November 22, 2018
Indulge in a 3-course pre-fixe dinner with choices from Chef Nick Tall from 4 pm - 8 pm. Cost is $65 per person. Call for info or book on OpenTable.
Purple Room | November 22, 2018
Celebrate Thanksgiving like only Sinatra would, at the Purple Room Supper Club with Holiday Jazz by Mark Kahny & Jay Lewis. November 22nd, 4 pm to close. Special Three Course Menu (includes vegetarian options) available online. Cost is $59 per person. Reservations Required. No Cover.  
The Steakhouse | November 22, 2018
Head to downtown Palm Springs for an unbelievable dining experience. This Thanksgiving, The Steakhouse will offer a three-course meal that in addition to turkey, will have prime rib, baked salmon, crab and more. Price is $65 per person.
Thanksgiving Weekend at the Palm Springs Aerial Tramway | November 22-25, 2018
This Thanksgiving, take a ride on the Palm Springs Aerial Tramway, stroll the majestic forests of Mt. San Jacinto State Park, and then dine while enjoying the most spectacular views in Greater Palm Springs.  Ride 'n' Dine tickets—which include Tram admission and dinner at Pines Café. Dinner service begins at 11:00 a.m. and ends at 8:00 p.m. Combination tickets are $36 for adults and seniors, and $23.50 children (ages 3-10). 
Rancho Mirage
Acqua | November 22, 2018
Dine with a spectacular view of the river and mountains. On Thanksgiving Day, breakfast will be served from 8 am to noon, and dinner is served from 1-9 pm on. Thanksgiving dinner is $39.99 for adults and $19.99 for children under 12.
Cahuilla Ballroom | November 22, 2018
Drink, eat and be happy with this all-day champagne brunch featuring five stations, including a salad, seafood bar, and more. Don't skip out on the dessert station with an assortment of delectable sweets. Cost is $55.95 per person.
Grand Palms Buffet | November 22, 2018
Bring your appetite and choose from seven enticing food stations that include offer soup, salads, holiday sides, and fresh turkey, ham and prime rib carveries, plus additional stations. Champagne included. Only $25.99 per person.
The Steakhouse | November 22, 2018
Make this Thanksgiving one to remember with a three-course menu that features slow roasted herb turkey served with yams, whipped potato, asparagus, turkey sage sausage stuffing, giblet gravy, and a choice of dessert. Price is $50 per person
Waters Café | November 22, 2018
Celebrate in comfort with a classic three-course menu including 48-hour brined slow roasted tom turkey, smashed Yukon gold potatoes, Portuguese sausage stuffing, cut yams, and cranberry sauce served with warm rolls and butter; to be followed by individual pumpkin pie with whipped cream. Only $26 per person.
The Ritz-Carlton Ballroom | November 22, 2018
Glam up and sip on two complimentary glasses of sparkling wine per adult, complimentary valet parking and live entertainment. Price is $120 for adults, $35 for children age 12 and under, children 2 and under are complimentary.
Looking for deals? Be sure to check out these great dining deals in Greater Palm Springs.