This is a guest post by Thoughtful Misfit.
A vacation shouldn't only be fun—ideally, it should renew and recharge you as well. And what better way to do this than to treat yourself to a weekend away (or longer) at a reinvigorating wellness retreat? From intensive cleansing programs to body and soul reboots, read ahead for the best resorts in the Greater Palm Springs area for every type of wellness.
Westin Mission Hills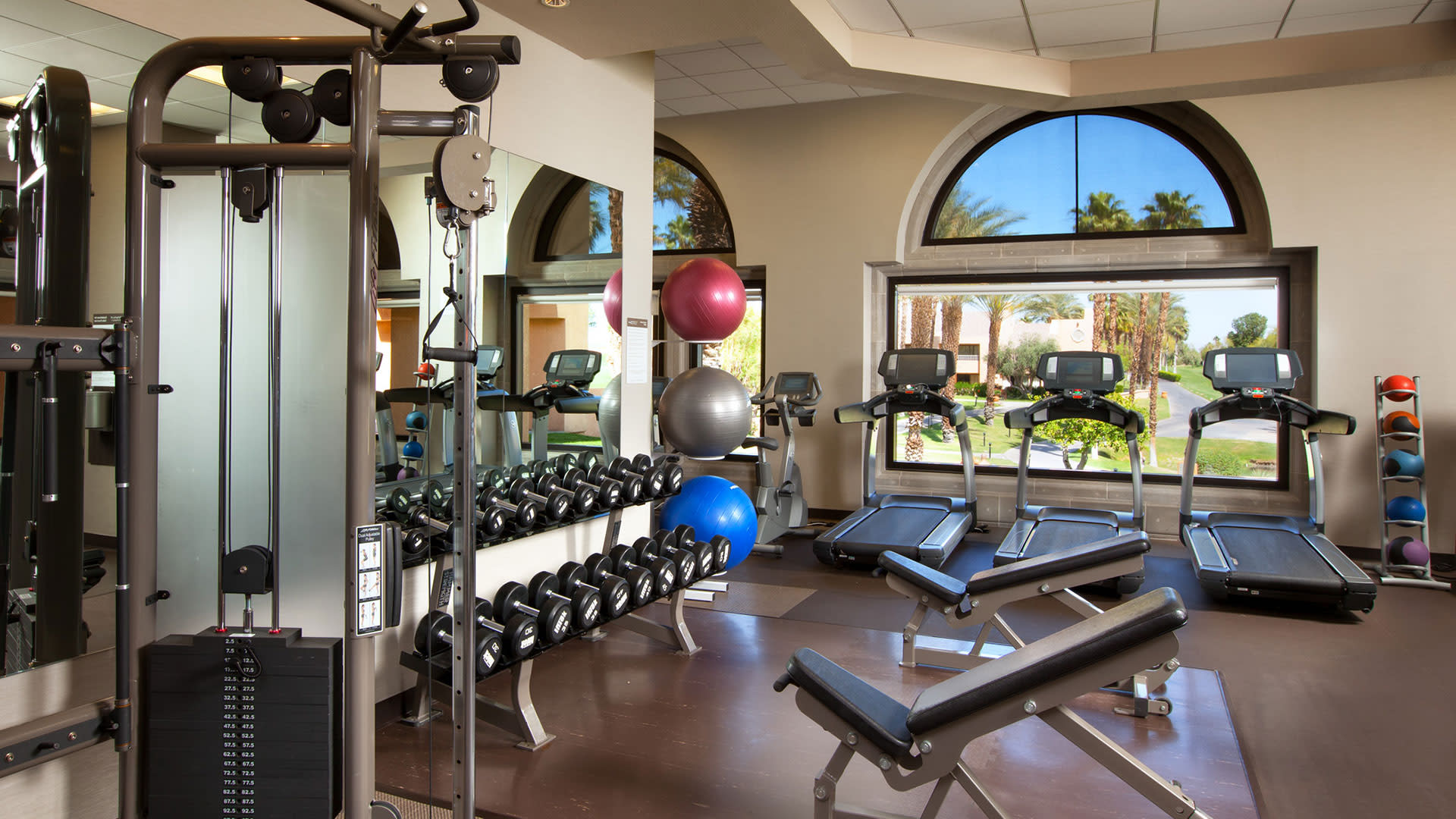 Sleep well and travel light at The Westin Mission Hills in Rancho Mirage. From hatha yoga classes and a kitchen stocked with superfoods, you'll have access to everything you need to be your best self and then some. The state-of-the-art gym offers 24/7 access and is well-equipped for almost any type of workout, including guided group runs. You can even have workout clothes delivered right to your door with their New Balance Gear Lending program, so you can save room in that suitcase for a few souvenirs.
After a hard workout and a busy day, there's nothing more restorative than a good night's sleep—and the Westin has you covered there as well. Book a "Sleep Well" room, all of which are  thoughtfully placed in the quietest locations on the top floor and come equipped with their famous Heavenly® Bed and a 'Sleep Well Kit' packed with an eye mask, sleep sound machine, tea, and Lavender Balm.
After a good night's sleep, treat yourself to a few hours at their spa - and don't overlook the Signature Honey Treatments that use honey straight from their very own hives.
Two Bunch Palms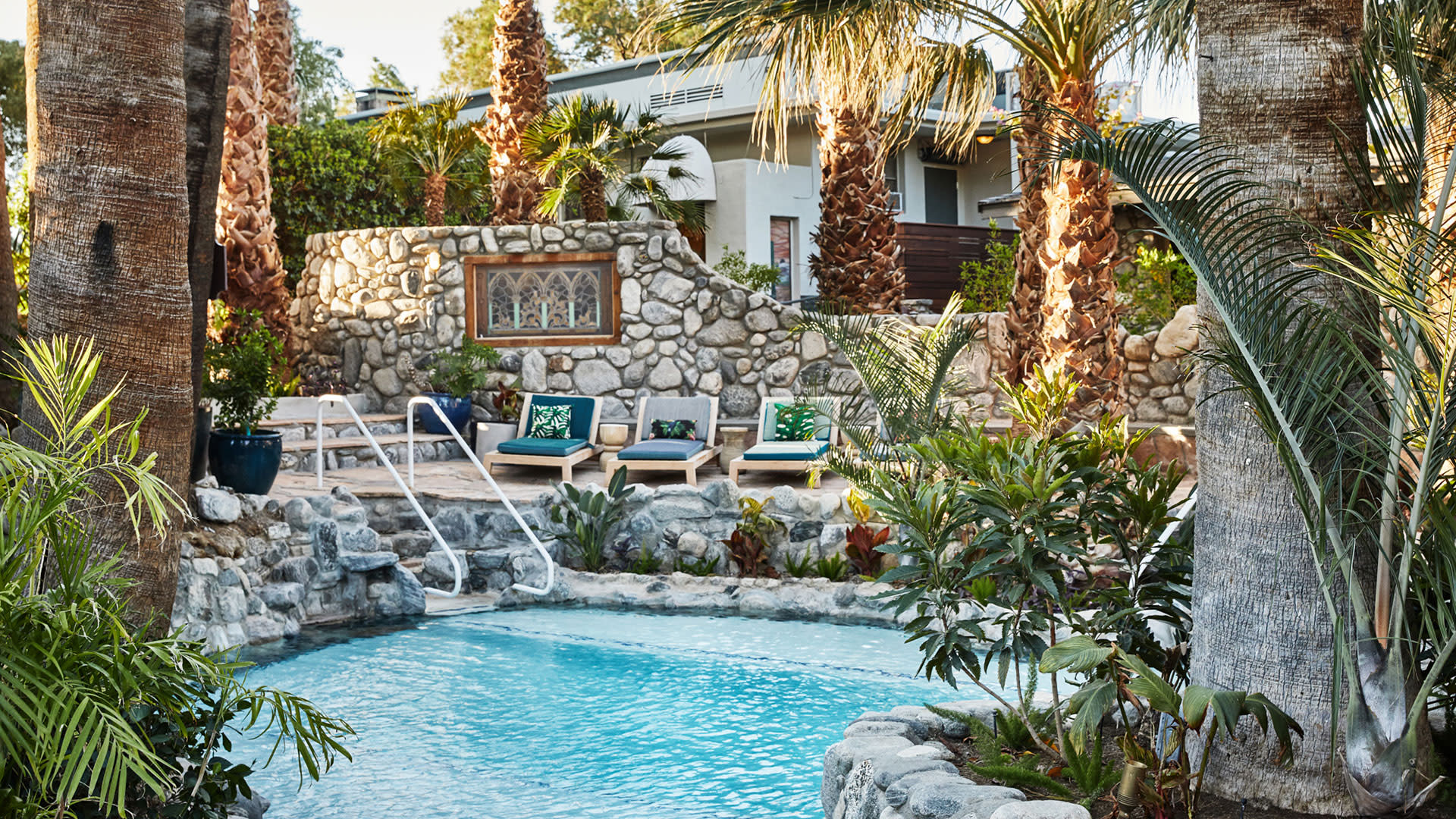 There are varying levels of wellness when it comes to wellness resorts, and Two Bunch Palms in Desert Hot Springs is the perfect location to dive right into the deep end. Designed with wellness as its main priority, Two Bunch Palms is the oldest hot mineral springs resort in the country, but it's famous for far more than just its healing hot springs. It also offers some of the widest and most unique wellness treatments and programs. A sampling of these include past life regression and spiritual counseling classes, shaman journey sessions, painting and hypnotherapy. 
But the treatments and programs don't end there. From water therapy to a smattering of gentle workouts, consider any concern you may have for your body fully addressed. Don't overlook Essence, their in-house restaurant that's chock full of local, organic and seasonal ingredients.
We Care Spa
One of the best kept secrets of the desert, We Care Spa, in Desert Hot Springs, is a mother-daughter-run fasting and spiritual retreat that attracts some of the biggest celebrities in the business, including Alicia Silverstone, Cameron Diaz, and Gisele Bundchen.
If you've ever been interested in fasting, We Care Spa offers an exceptionally well-guided and educational (not to mention fully luxurious) approach. Detox shakes, teas, supplements and colonics are included, as are guided education and fasting and wellbeing resources. Plus, the spa services are otherworldly enough to make you forget you've been fasting for days. Book a Mayan Rejuvenation Scrub or a Magnesium Detox Wrap and watch your toxins fade away.
Whether you book a 3-, 6- or 8-day stay, the odds of leaving feeling like a better version of yourself are extremely high.
The Well Spa
If unwinding on your own terms is your approach to wellness, The Well Spa at Miramonte Resort is right up your alley. Voted Best Resort in Indian Wells in 2017 by Palm Springs Life Magazine, this place will not disappoint. Take your time in the multiple saline pools or the eucalyptus-infused steam room, and indulge in a little river bench therapy while you're at it.
Group wellness walks and their fitness center (with private yoga and personal training available) take care of your fitness needs, and the spa treatments themselves will leave you feeling like a new person.
For more ways to discover health and wellness in Greater Palm Springs, check out this article on where to experience wellness in the oasis.