As part of our "Love Local" series, we'll be spotlighting some of the shops, restaurants, spas, attractions and businesses that give Greater Palm Springs its personality—the stories that capture not only our destination's unique set of experiences but also our hearts. Because to know them is to love them.
"When you support local, you support your community. And if you don't support the community, you won't have one." —Brandon Sippel, Co-owner, TKB Bakery & Deli
Brandon Sippel will never forget the day TKB Bakery & Deli, a sandwich spot he co-owns with his two younger siblings, Nathan and Melina, was named the No. 1 restaurant in American on Yelp. Business practically quadrupled overnight. Major shows and networks like Good Morning America and Telemundo, not to mention various local news channels, showed up to see what all the hype was about. "Our whole life changed," he says.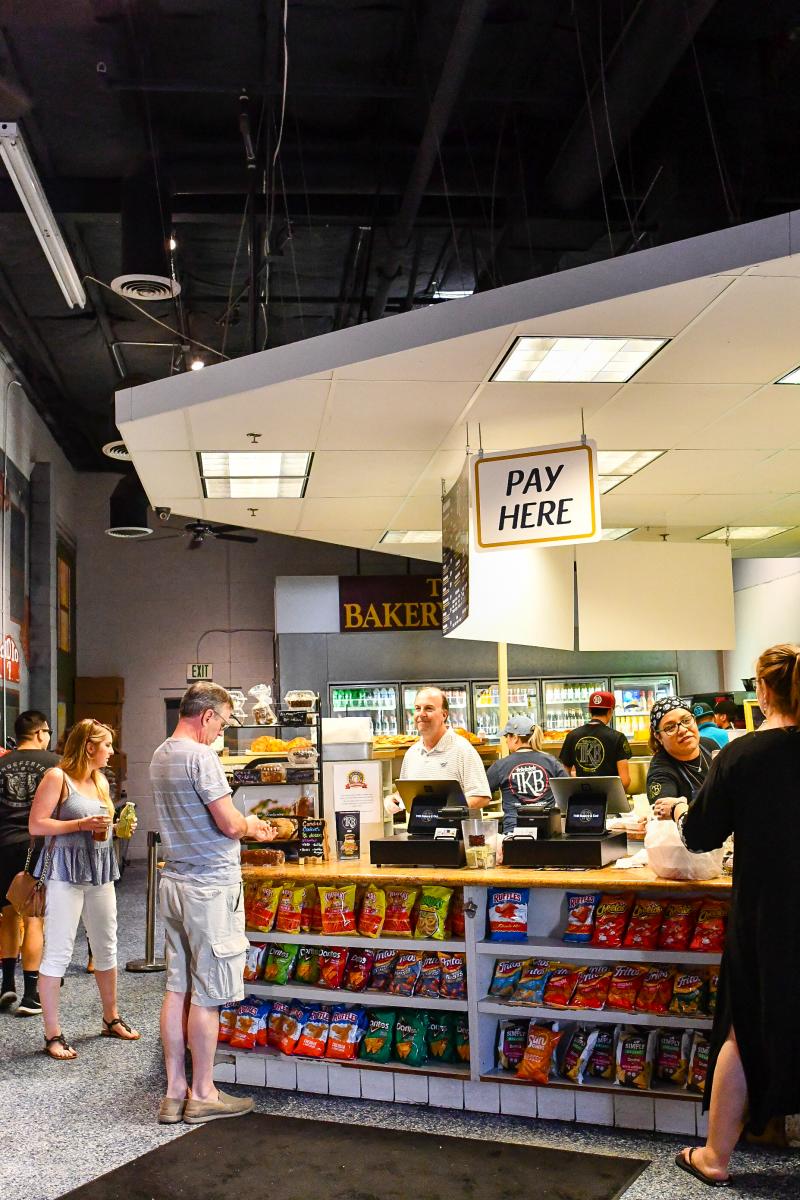 That was 2018. The Sippels started the business in 1991, selling their mother's cookie dough door to door before expanding their offerings and renting a space in Indio's industrial park, where they've been serving their over-sized sammies to locals and interstate travelers ever since.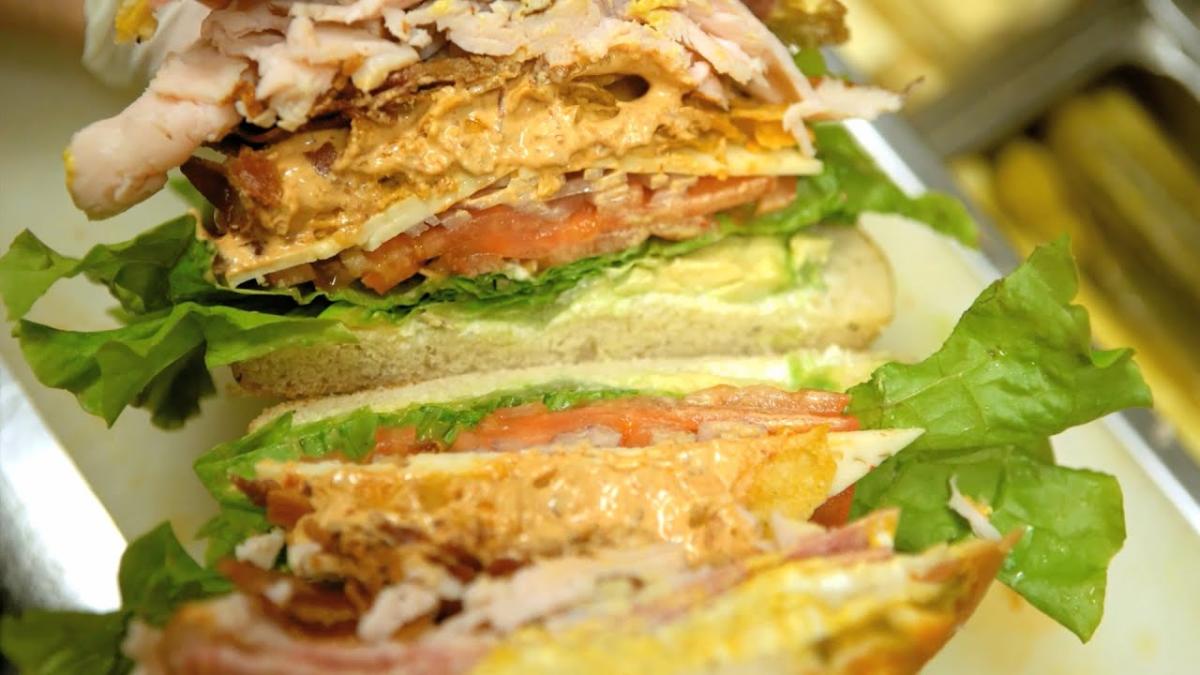 From cold and hot sandwiches to salads, sides and sweets, the menu elevates run-of-the-mill deli meals to a whole new level—one bite of their smoked pastrami or house-baked bread is all it takes to turn first-timers into regulars.  
"It's the best bread you've ever had," Sippel raves. "Because we get so much traffic, you never have a day-old bun. Everything is always fresh."
Sippel's personal favorite, the Chicken Chipotle, is one of their top sellers thanks to a dynamite combination of red chili chicken, pepper jack cheese, chipotle sauce and other classic toppings between two slices of jalapeno focaccia bread. But its No. 1 spot was overthrown a few years ago by The Trump Card, which, he explains, isn't named after the former president.
"This guy came in and started with a turkey, bacon and avocado sandwich," he recalls. "Then every visit he kept adding to it, to the point where he tossed his chips at me and said, 'Bro, throw my chips in the sandwich.' And I'm like 'Dude, you keep trumping it!'"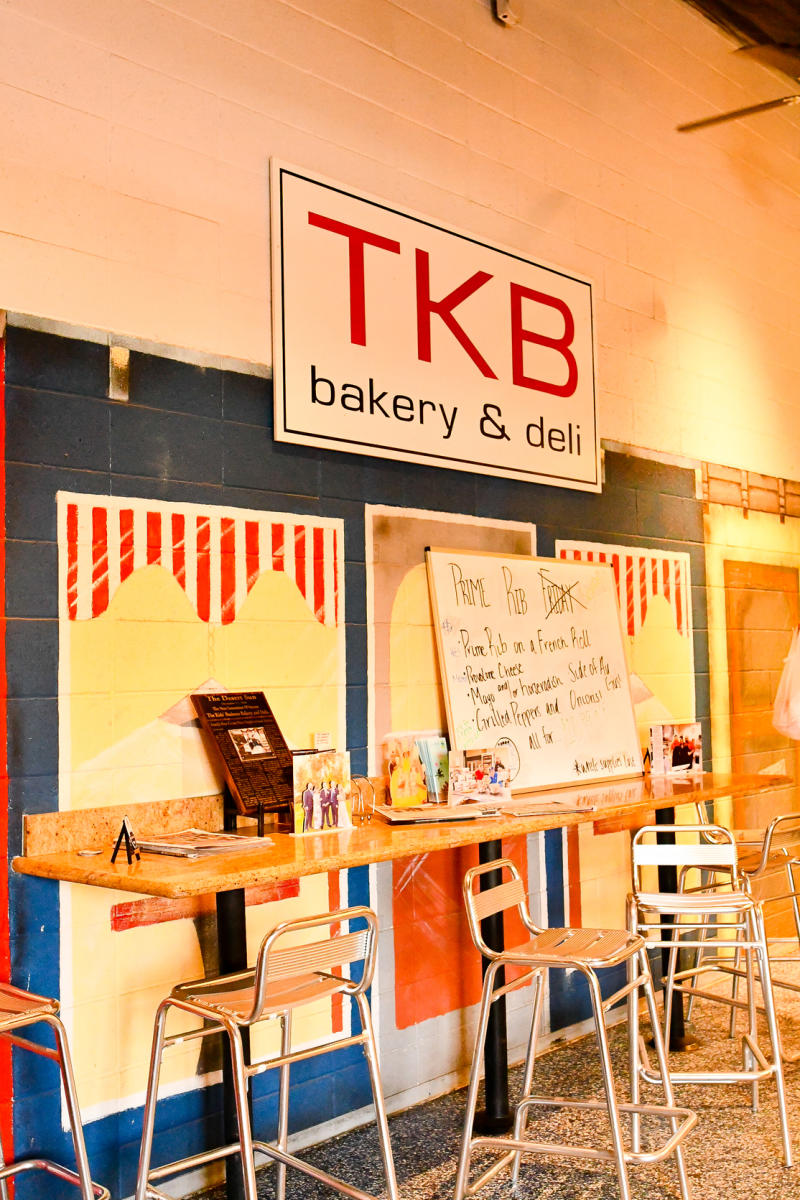 While about half of their diners are passing through on the I-10, there's also a loyal customer base in the very community where the Sippel siblings were born and raised—and for them, supporting that community is what "love local" is all about. During the pandemic, TKB helped feed essential workers and the national guard, as well as the staff at local nonprofit FIND Food Bank. Sippel also asked small businesses who were struggling to send him a hat or shirt so he could wear it (and promote them) during the restaurant's lunch rush.
"The key to our success is giving," he says. "With every sandwich you get a free cookie. Or whenever there's a kid in here we like to give them a free shirt, a free hat—something. Our hand is always out."
TKB Bakery & Deli
44911 Golf Center Pkwy
Indio, CA 92201
760-775-8330
www.tkbbakery.com