Lying down, seated or walking; Mindfulness, Zazen or TM, meditation has hit the mainstream when it comes to improving health and well-being. And there's no better place to begin or cultivate a dedicated meditation practice than Greater Palm Springs, long regarded as a mecca for wellness with an abundance of fresh air, sunshine, healing mineral springs and nature's stunning beauty. If the idea of meditation doesn't grab you, chances are you can still benefit from a little recharge. These sublime spots will bring you back to balance in no time.
Board the world's largest rotating tramcars at the Palm Springs Aerial Tramway for a breathtaking journey sure to energize your chakras. A ten-minute ride delivers you to the pristine mountain wilderness of Mount San Jacinto State Park. Look for the 'notch' point signs on the easy Desert View Trail that lead to five scenic overlooks then settle yourself on a giant boulder to take in incredible views of the desert more than 8,000 feet below.
Let your mantra work its magic surrounded by colossal leafy California Fan Palms and tranquil streams that wind through Palm Canyon, one of three magnificent Indian Canyons in South Palm Springs that are the ancestral home of the Agua Caliente Cahuilla tribe. A short descent down the footpath past the Trading Post leads you into a shady cavernous clearing. Go early or late in the day in high season when crowds thin out to get in touch with the sacred vibes in this magnificent canyon.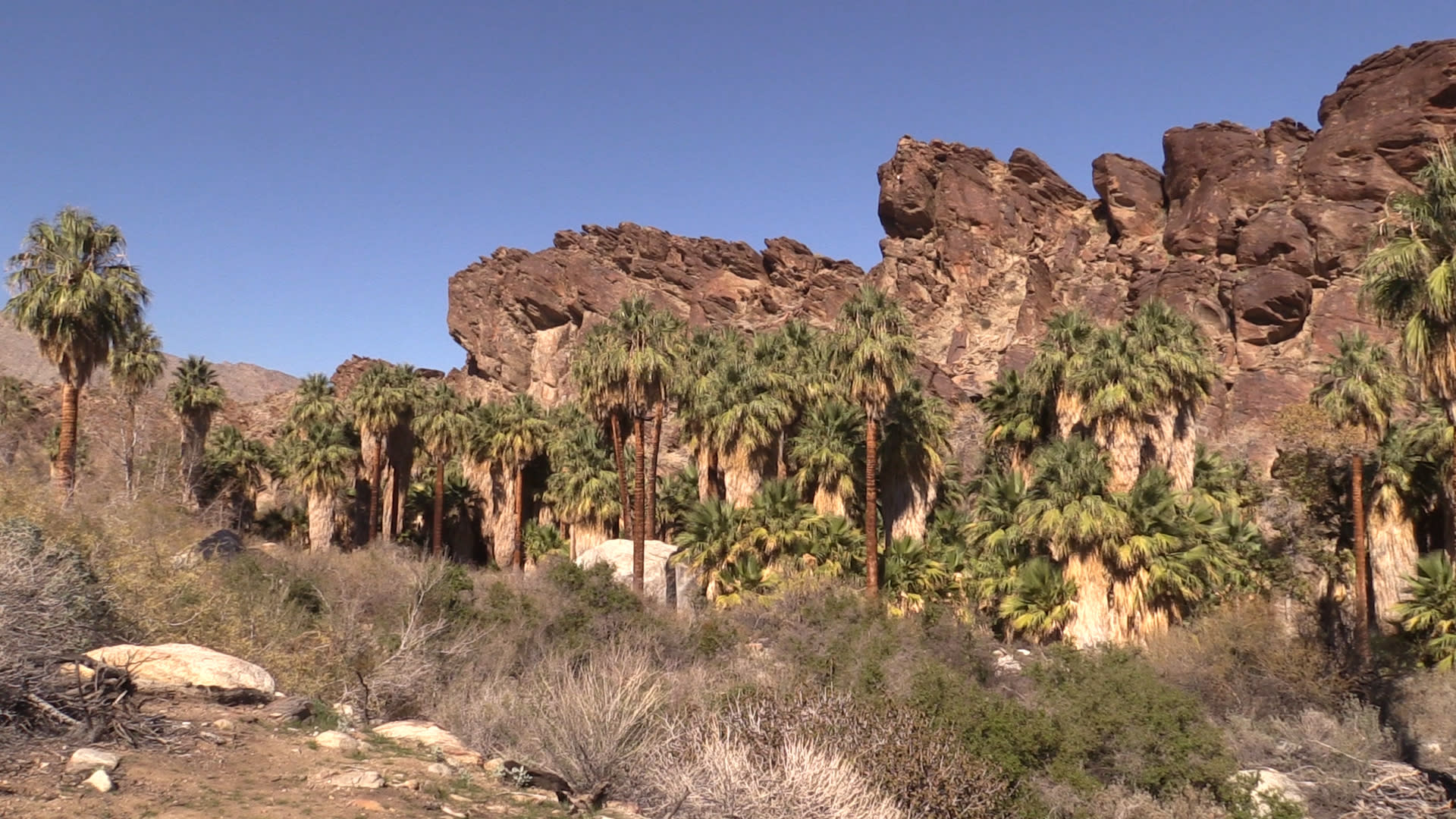 Eco-friendly inclined soul searchers will appreciate The Gardens at Sunnylands in Rancho Mirage. Its Impressionism-inspired nine-acre garden delights the senses with more than 50 species of plants designed to mimic an artist's brushstrokes while low-evaporative reflecting pools will fast lull you into a trance-like state. While you're there, why not try a walking meditation in the garden's labyrinth?
A piece of paradise awaits in the Madagascar Garden at The Living Desert where you'll find two stone benches next to a mini rock waterfall beneath a canopy of exotic trees. Birds and butterflies flock to this tropical oasis. Nearby, gazelles and giraffes conjure up an experience right out of Africa.
Greater Palm Springs' public parks offer plenty of areas for quiet contemplation. Palm Desert's Civic Center Park spread across 70 acres is a locals' favorite with several recreational amenities and public art. Check out the grassy knoll on the west side of the amphitheater – a prime spot for solitude with its postcard-perfect lake and mountain views.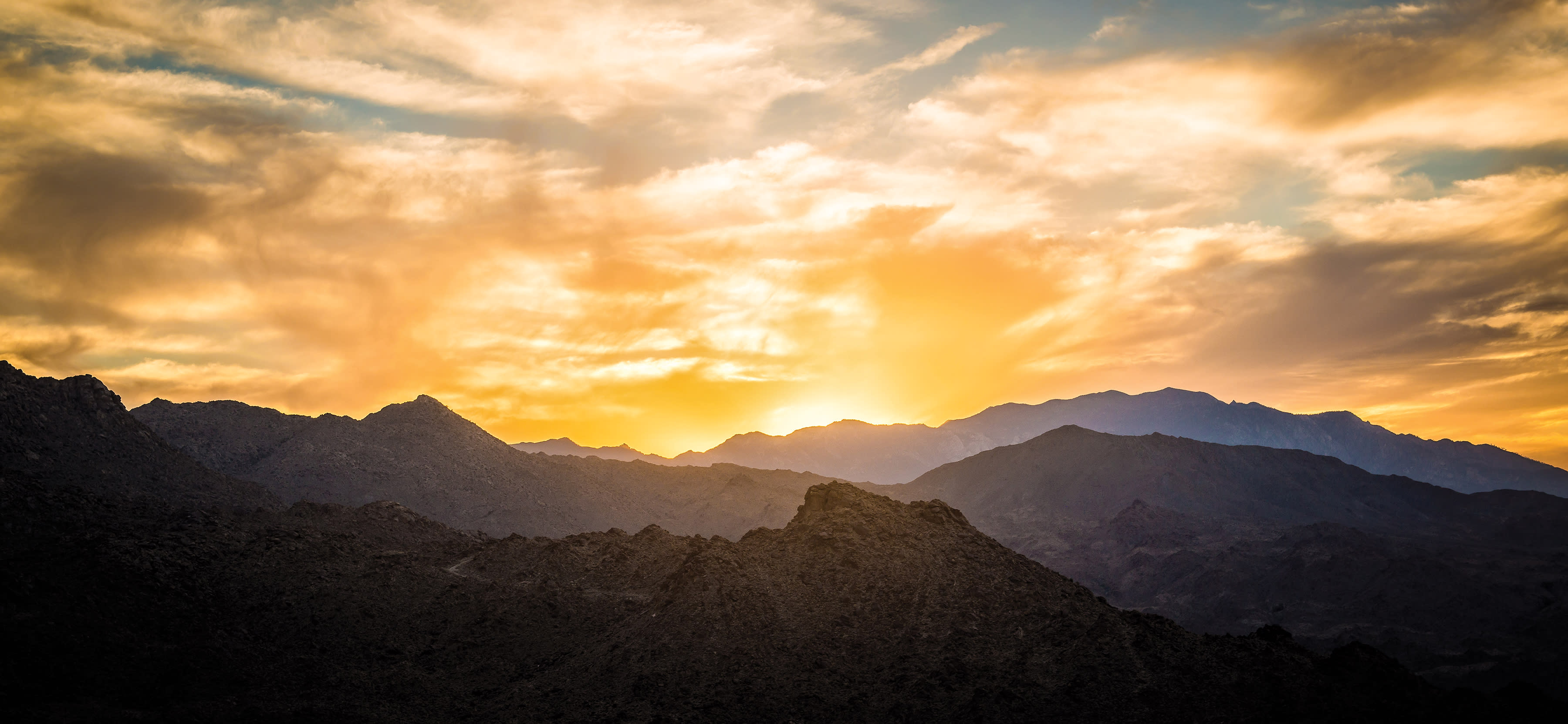 Further east, you won't find a more bucolic setting than the La Quinta Civic Center Campus tucked between City Hall and the La Quinta Public Library. Ducks, geese, turtles and Koi inhabit the lake and rushing waterfalls in this beautiful patch of green. The park's pathway showcases striking sculptures and a moving 9-11 memorial incorporating an authentic steel fragment from Ground Zero.
Have your canine companion in tow? Take a hike or drive along the Bear Creek Trail to the top of La Quinta Cove, also a popular excursion for biking enthusiasts. Approximately a quarter mile walk up the stone-lined path from the main trailhead sign you'll reach the palm-shaded Cove Oasis, a quiet space with picnic tables and people/pet water fountains.
Don't want to venture out of your hotel? Not to worry; nearly every Greater Palm Springs resort and destination spa caters to guests seeking complete peace and quiet. A perfect example is Two Bunch Palms, a legendary Hollywood hideaway in the 'spa capital' of Desert Hot Springs with its no-phone zones and 'whisper' policy. Aside from soaking in the resort's famous mineral waters, the secluded, adults-only property features yoga, Tai Chi Qigong, guided meditation and a host of replenishing spa treatments.