Greater Palm Springs has been an evergreen resource for world-class wellness experiences since the days of Old Hollywood, sure to leave you feeling relaxed and rejuvenated. From equine therapy to sound baths and salt rooms, this Southern California oasis has everything you need to ease your mind, body and spirit.
Azure Palm Hot Springs Resort & Day Spa Oasis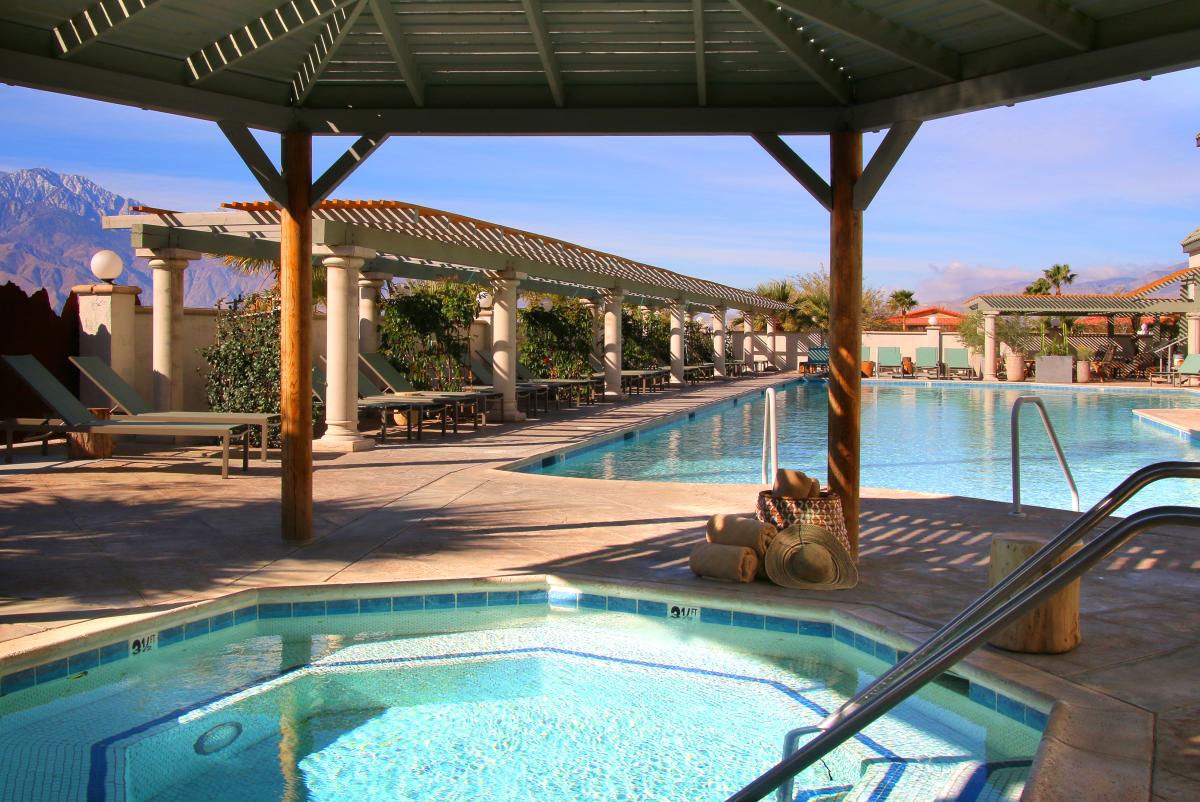 Nestled within Miracle Hill in Desert Hot Springs, Azure Palm Hot Springs Resort & Day Spa Oasis is a fantastic source of abundant mineral-rich spring water. The city itself has been recognized globally for its water, even earning the "Best Tasting Municipal Water in the World'' Award at Berkley Springs International Water Tasting Contest in 2021. This resort offers the only authentic Himalayan Salt room in Southern California with vitalizing minerals to relax your muscles and mind. While Azure Palm Hot Springs Resort & Day Spa Oasis' miracle spring water maintains a high sulfur content, it is completely odorless with a soft and silky finish. The resort's mineral water is sourced from two private hot springs wells delivering sparkling pure therapeutic mineral spring water. It is naturally cooled underground before being delivered to your private in-room mineral spring tub and an expansive 80-degree mineral spring pool, outdoor spa pools and indoor spa pool garden. Treat yourself to a moisturizing experience that will leave your skin soft to the touch and your mind relaxed. 
Westin Mission Hills Golf Resort & Spa

Catch up on some much-needed "me time" at the beautiful Westin Mission Hills Golf Resort & Spa in Rancho Mirage. The luxurious The Spa at Westin Mission Hills is home to a variety of wellness experiences from day to night. Start the morning with yoga or Pilates in the WestinWORKOUT® Fitness Studio or take a swim in the spacious pool. Luxury spa experiences are in abundance at this resort to beautify and balance your body. Treat your skin to a spa facial or relax your body with an expert massage followed by a revitalizing body wrap or polish. Book a session in their new Halo IR Sauna, which uses a combination of salt, infrared and light therapy to benefit your respiratory system, enhances immunity, improve sleep, and burns calories. Finish your day off with a peaceful sleep on a Westin Heavenly Bed®. The rooms at The Westin Mission Hills Golf Resort & spa also come equipped with a "Sleep Well Kit" packed with an eye mask, sleep sound machine, tea and lavender balm.
Bliss Chakra Spa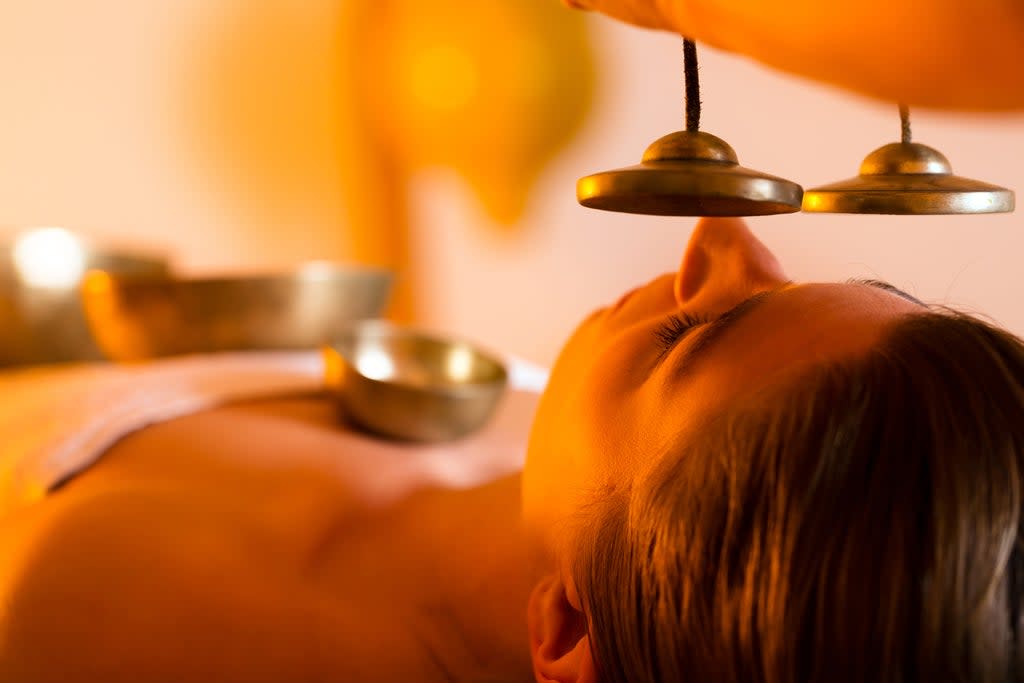 Located in Palm Desert, Bliss Chakra Spa is an idyllic place to experience a sound bath in Greater Palm Springs. Tibetan Sound Healing is used to stimulate your body's unconscious natural rhythmic energy and vibrations. This helps reduce stress, alter consciousness, and create a deep and resonating sense of peaceful well-being for overall better health. This unique guided experience will be performed by a Certified Sound Healing Therapist using sound to diagnose the Chakra energy system, sacred geometry, and energy to create your personalized sound session of self-healing. Other services offered at Bliss Chakra Spa include Raindrop Therapy, which is more than just a massage. Natural rhythmic energy and vibrations help reduce stress and alter consciousness while the way the oils are applied in a feathering motion creates a soothing sensation along the spine. This spa is the ideal place to go when looking for enriching ways to relax.
Miramonte Indian Wells Resort & Spa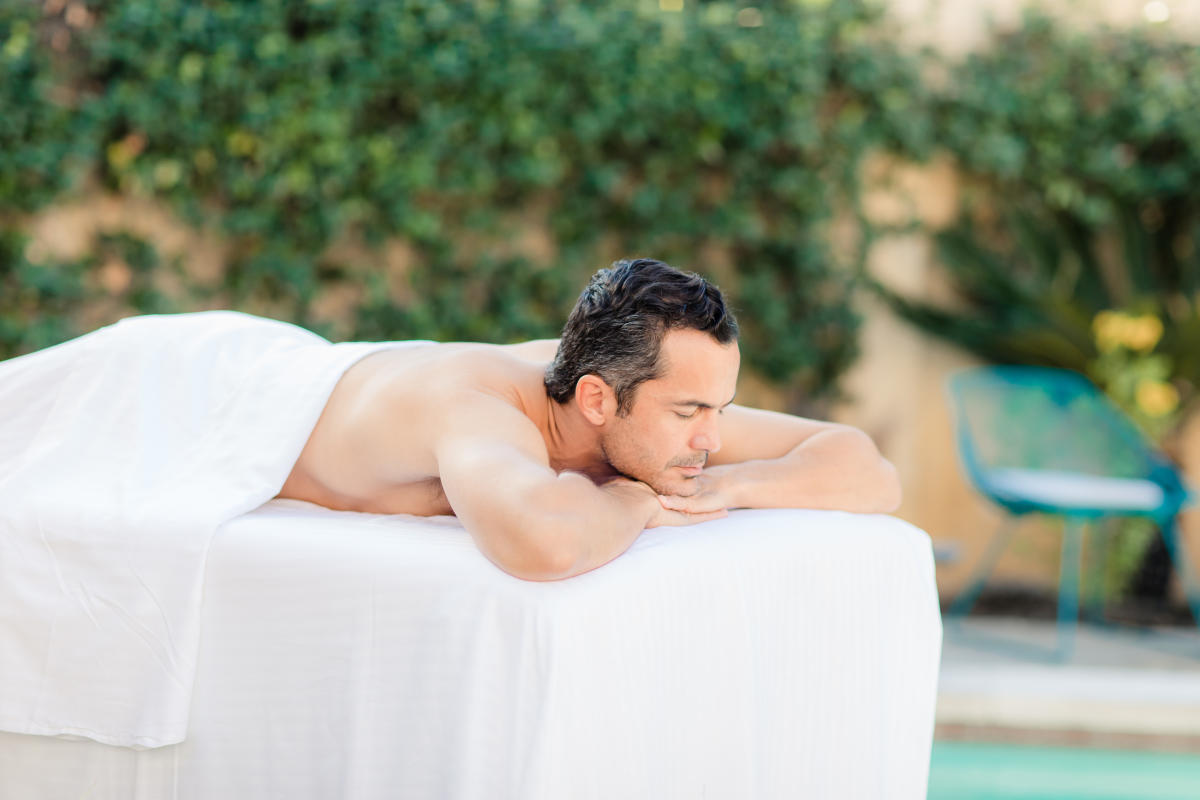 Miramonte Indian Wells Resort & Spa is home to the luxurious The WELL Spa that promotes serenity and rejuvenation. The nine indoor treatment rooms and three outdoor relaxation spaces embody the natural serenity of Greater Palm Springs. Enjoy hot and cool soaking pools, eucalyptus-infused steam rooms, and a relaxation lounge, perfect for those who want to decompress. One of the most popular treatments, the aromatic Papaya Pineapple Bamboo Body Polish, is used to deeply moisturize and exfoliate your body and finishes with a full body massage utilizing Epicuren Orange Blossom after-bath body moisturizer. Take in the relaxing environment while you experience supreme comfort at Miramonte Indian Wells Resort & Spa.
Two Bunch Palms

The city of Desert Hot Springs is known for its therapeutic springs, which comes as no surprise when visiting Two Bunch Palms. The mineral waters at Two Bunch Palms flow from a 600-year-old natural spring that recharges every 24 hours. The water emerges from the earth at over 100 degrees for a relaxing healing effect. The Desert Spa at Two Bunch Palms includes nine newly-constructed treatment rooms, with teak soaking tubs and an outdoor oasis of mineral water pools along a stone ravine that weaves through the beautiful Greater Palm Springs landscape. The Restaurant at Two Bunch Palms provides healthy and delicious food options focused on vegetable-centric So-Cal inspired foods for wellness in your diet. The menu changes seasonally and also offers a variety of vegan and vegetarian dishes in addition to hearty and comforting meat dishes. Two Bunch Palms provides comfort and luxury with a healing experience that you are sure to enjoy.
Whether you are looking for a healing experience, taking a day to enjoy or soaking away your stress in a hot spring, Greater Palm Springs has you covered. Start this season of your life with a trip to rejuvenate, recharge and discover all the unique experiences this Southern California oasis has to offer.
Are you seeking other relaxation and wellness options in Greater Palm Springs? Take a look your variety of spa experiences throughout this beautiful Southern California Oasis.