In Greater Palm Springs, food trucks are on the rise, offering some of the most unique, fresh and authentic cuisines in the open air and under endless blue skies. From fusion dishes to sweet snacks and everything in between, these mobile eateries capture the many culinary cultures and styles of this Southern California oasis. Discover some of our favorites below—where to find them and what to try.

Food Trucks Throughout Greater Palm Springs

E&E Pels Enterprises
Nothing quite quenches your thirst on a balmy Greater Palm Springs day like one of the original Italian ices at E&E Pels—instantly recognizable by its iconic yellow food truck. Customers can choose from a variety of flavors, including lemonade, orange, pineapple and mangoneada, though special ice variations such as horchata and mocha are also available. Pro tip: Try adding a saladito (a dry, salted plum) the next time you go—it adds the perfect amount of tart flavor to any fruit drink!
Where to Find Them: While they do travel across Greater Palm Springs, you can usually find E&E Pels from 11 a.m.-5 p.m. on Cathedral Canyon Drive in Cathedral City and Hwy. 111 (in front of O' Reilly Auto Parts).

Cruising Cones
Sink your teeth into some delicious soft-serve ice cream with Cruising Cones. Options include vanilla, vanilla and chocolate swirl, and chocolate. Pick your choice of waffle or cake cone and add toppings like mini M&M's, crushed Oreos and rainbow sprinkles! Want an extra sweet kick? Ask to have your cone dipped in dark chocolate.
Where to Find Them: Check out Cruising Cones online for their full calendar of places they will be serving this year.

The Comfort Food Inn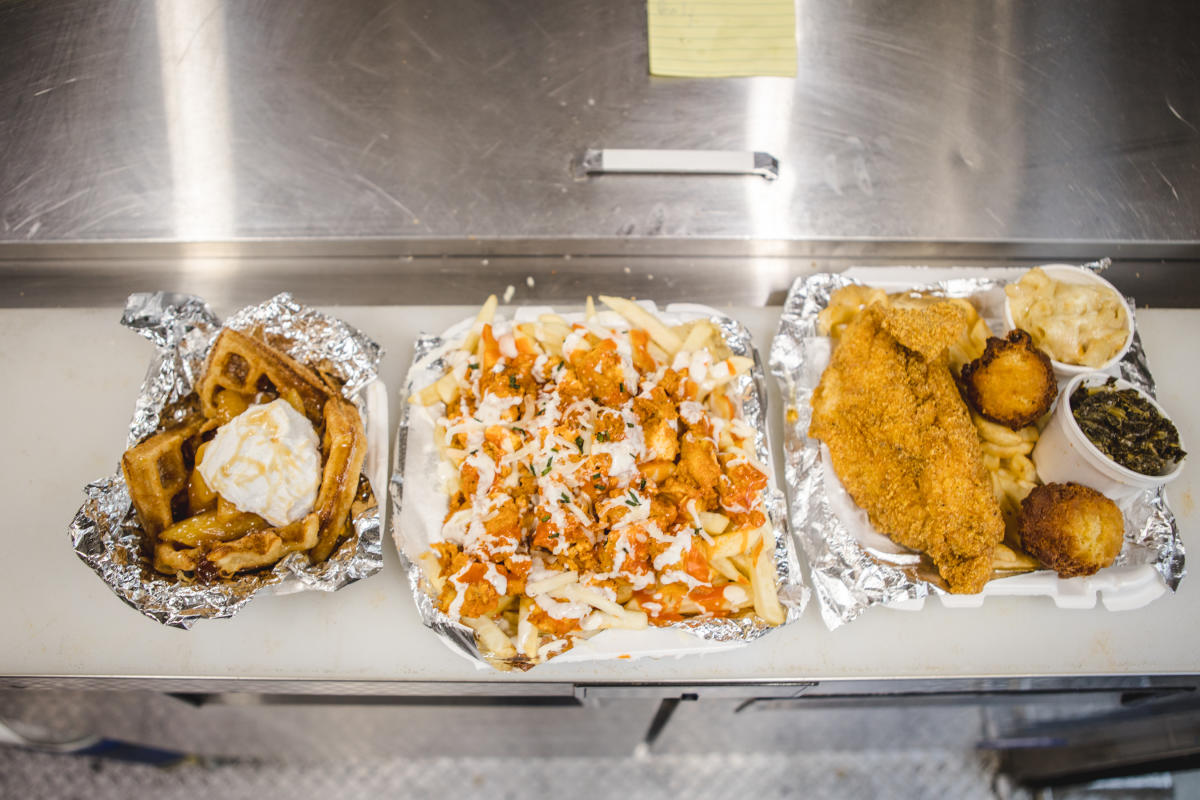 The Comfort Food Inn serves up Southern seafood with a local touch. Founded by a husband and wife duo, this food truck offers home-cooked dishes like The Comfort Basket: a mix of deep fire crab legs, shrimp, catfish, fries, hush puppies, chicken and a salad with homemade lemon butter. The buffalo fries are also a must!
Where to Find Them: North Indian Canyon Drive & Pierson Boulevard in Desert Hot Springs, California

R&K Yummies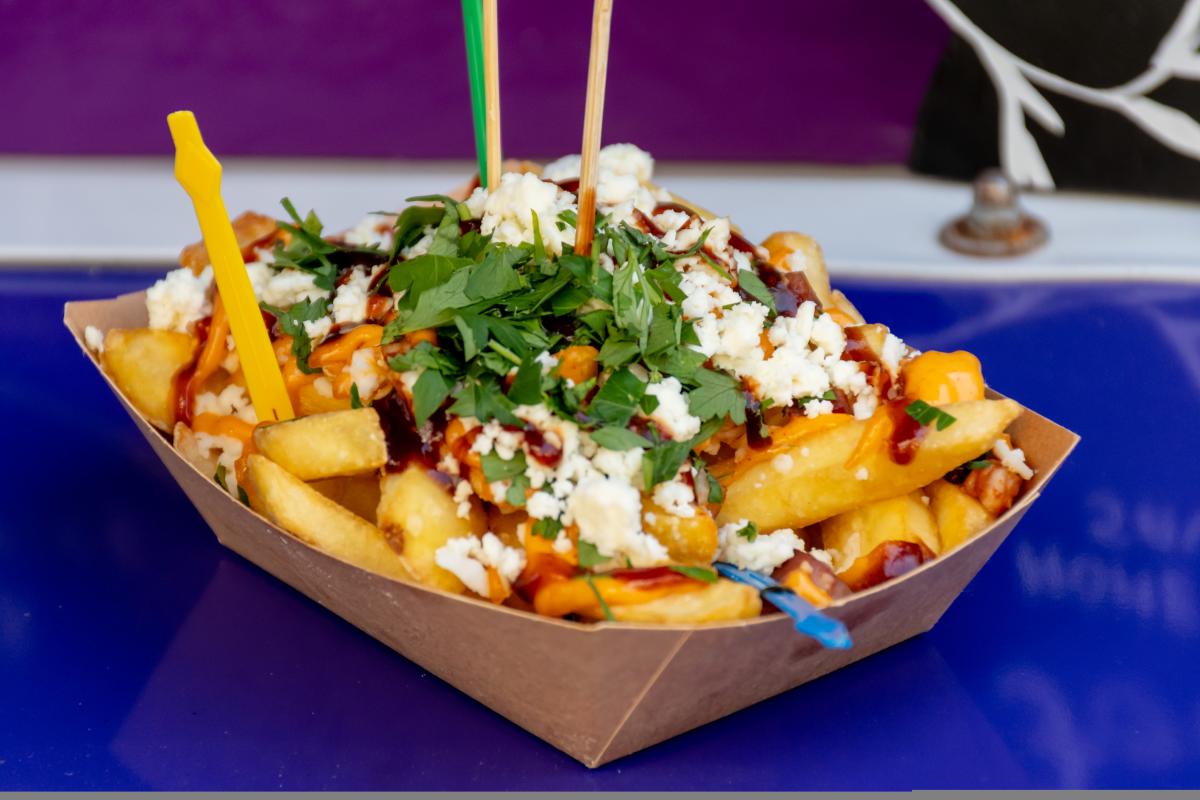 R&K Yummies is a one-stop shop for mouthwatering mobile bites, including breakfast staples, shrimp cocktails, nacho fries, burgers and melts. (We highly recommend digging into the carne asada fries.)
Where to Find Them: 79141 Country Club Drive in Bermuda Dunes

Indio Food Park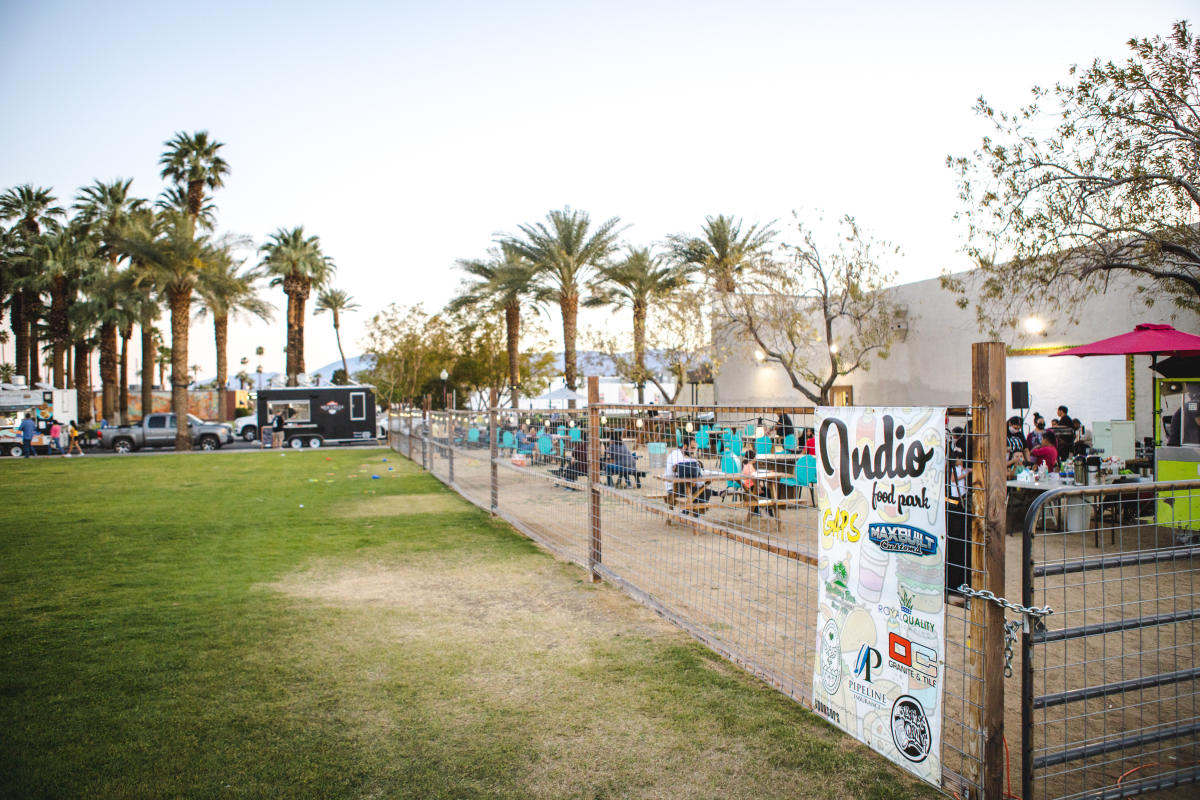 For Erick Becerril, Indio Food Park founder, food truck parks like his own offer endless opportunities for Greater Palm Springs residents and visitors. "The mix of ideas, businesses, ethnicities and social backgrounds creates a beautiful melting pot of culture," he says. "This valley has a huge entrepreneurship presence ranging from musical artists to specialty food trucks."
Erick's Recommendations:
"We have a variety of food, craft and art vendors, including different food trucks along with an amazing restaurant indoors that focuses on creating unique food items. Our gourmet hot dogs, burritos, seafood and chavelas are a big hit, and we're launching our coffee brand, Amigos, in April. We will be serving Latino-inspired coffee creations in Downtown Indio."

Tacos El Cisne

It's always a good day for any of the savory eats at Tacos El Cisne. This food truck specializes in Mexican cuisine and offers mouthwatering loaded-up tacos, sopes, quesadillas and more. Erick recommends grabbing one of their tortas (a delicious Mexican-style sandwich).
Where to Find Them: Indio Food Park: Friday-Sunday, 3-10 p.m.; next to Applebee's in Indio: Tuesday-Thursday, 6-11 p.m.

Nick's Pizza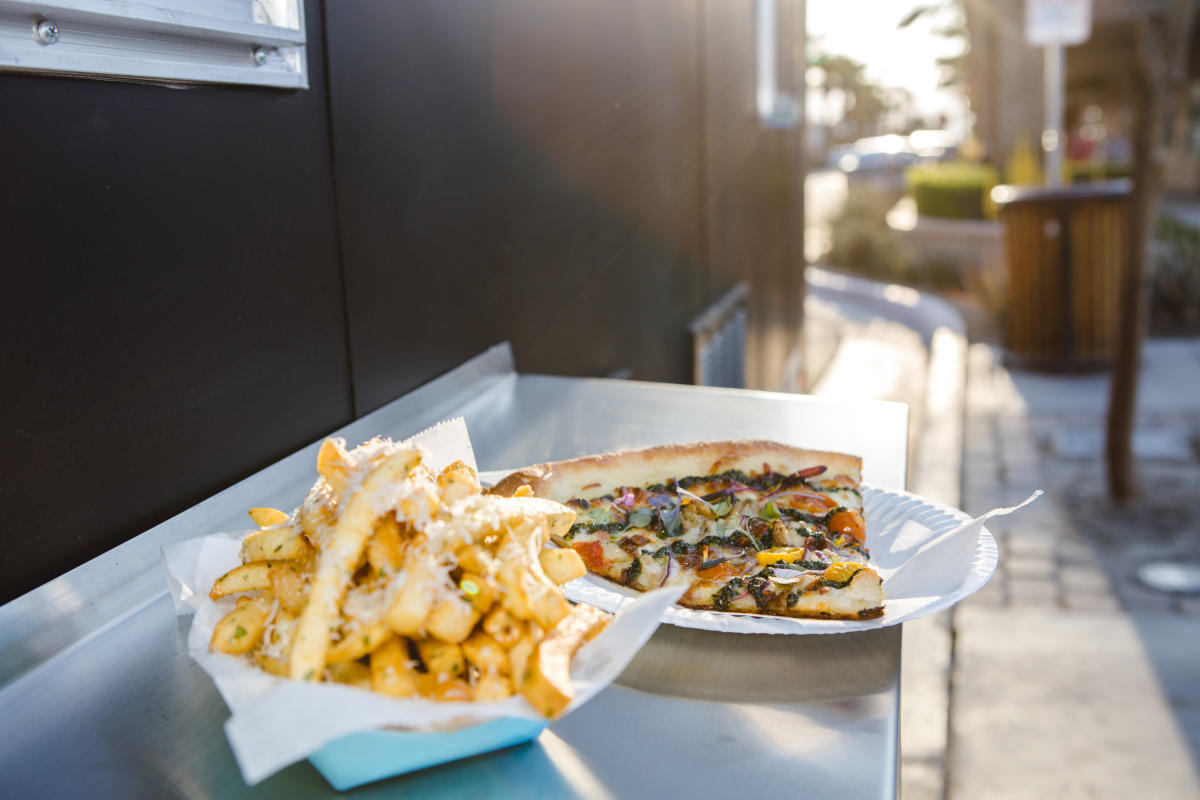 Pizza lovers in Greater Palm Springs will love the pies at Nick's Pizza—but they also have wings and other amazing dishes, like the Birria Fries: a bed of fresh fries layered with microgreens, cheese, consome mornay, chile de arbol salsa and, of course, birria (a Mexican meat stew). Erick's favorite? Their pepperoni pizza.
Where to Find Them: Indio Food Park: Friday-Sunday, 3-10 p.m.

Pupusas Guana Katracho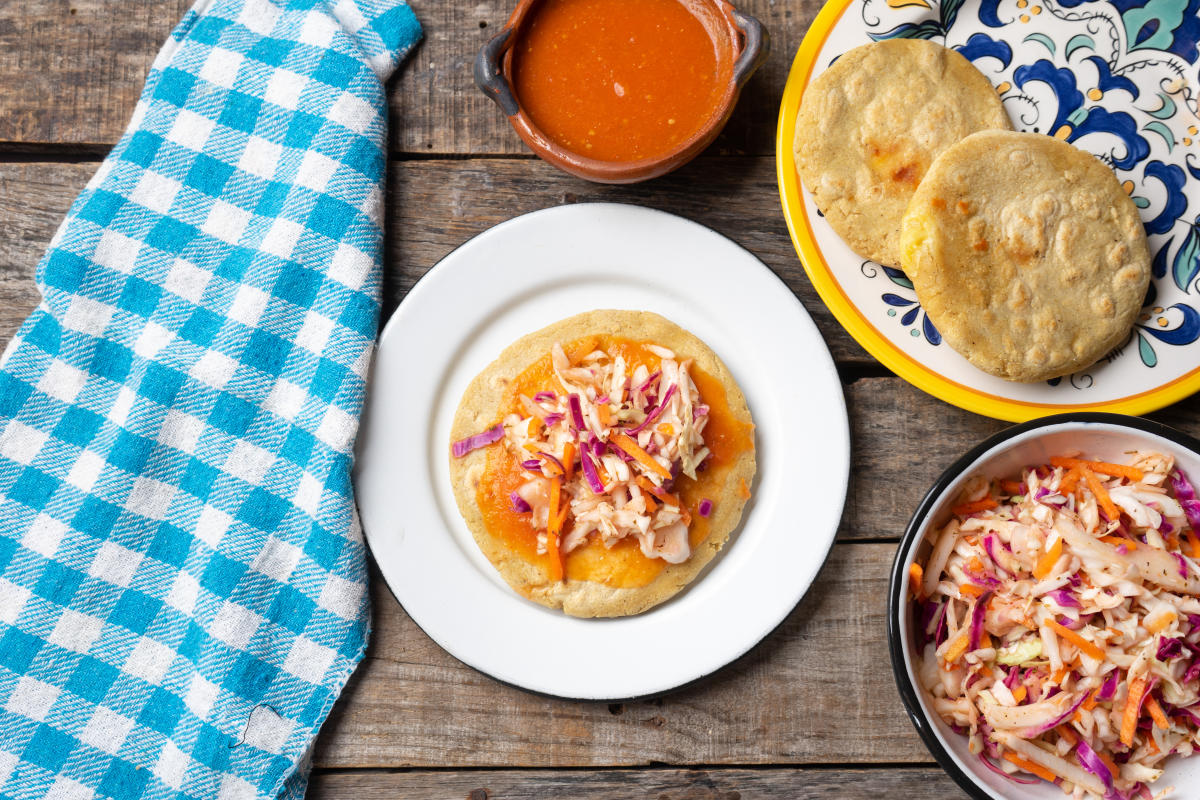 Pupusas Guana Katracho has some of the best Salvadoran food in Greater Palm Springs! Guaranteed to make your mouth water, the menu includes pupusas, carne asada nachos, yuca frita, pollo frito, chicharron tacos, Salvadoran horchata and more.
Where to Find Them: Pupusas Guana Katracho travels throughout Greater Palm Springs, so stay up to date on their social media pages to see where they are heading next! They are regulars at the Indio Food Park and Indio Swap Meet.

Luigi's Slush Life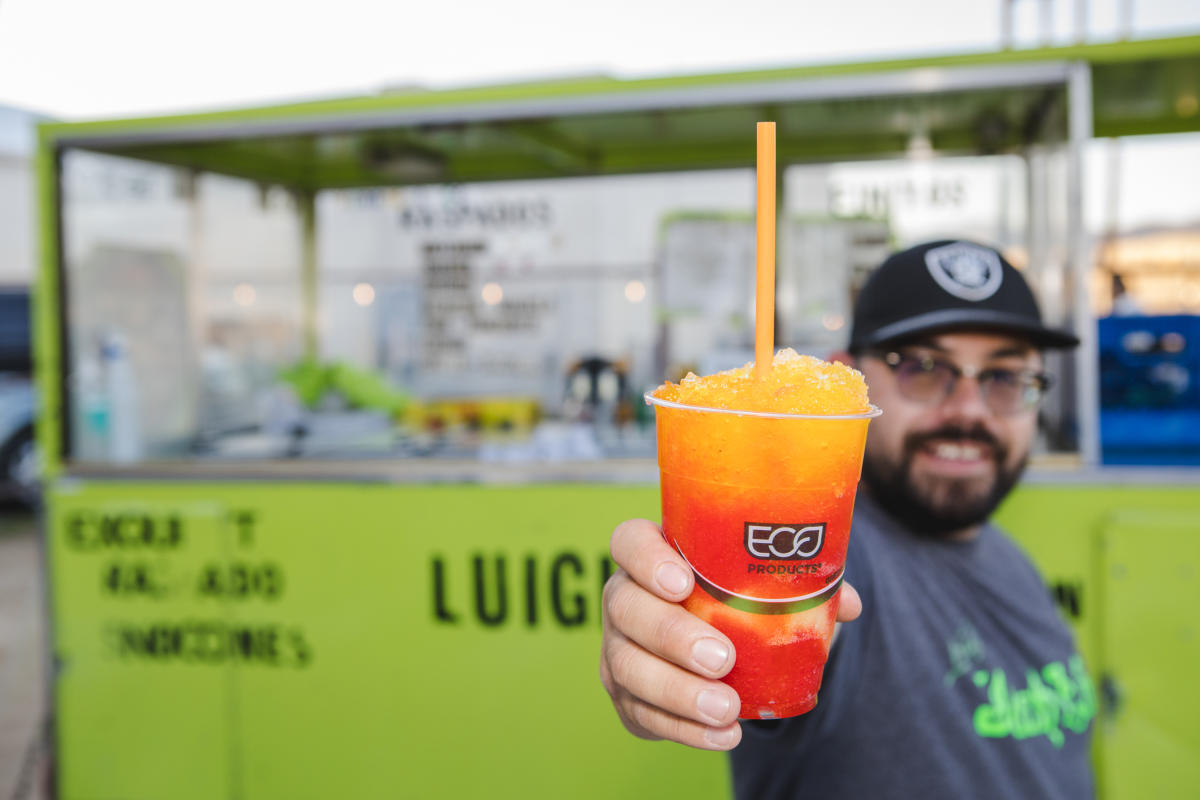 As the weather warms up, a slushie from Luigi's Slush Life is the perfect way to cool off. Raspados/shaved ice options come in a rainbow of flavors, including cherry, tamarind, vanilla, plum, pecan and hibiscus. You can even make your drink "dirty" by adding toppings like chile powder, chamoy sauce and tamarind sticks. Luigi's also sells some spicy snacks like Tosti Locos—a bag of Tostitos chips remixed with cucumber, cueritos (pickled pig skin), peanuts, chile, lemon, chamoy sauce and Clamato.
Where to Find Them: Indio Food Park: Friday-Sunday, 3-10 p.m.
Want to cure your cravings with more culinary events? See our events calendar here.