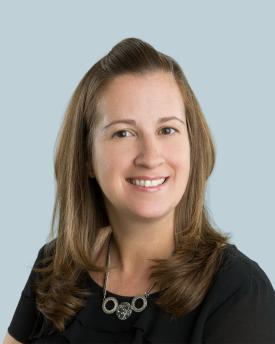 (Rancho Mirage, CA) — November 1, 2018 — The Greater Palm Springs Convention & Visitors Bureau (CVB) is pleased to announce the hiring of Colleen Pace as Chief Marketing Officer.
Pace comes to the CVB from Omni Rancho Las Palmas Resort & Spa in Rancho Mirage, California where she served as Director of Sales & Marketing for the past four years. During her tenor at the property, she led the team to increase property revenue by 8 million.  In 2017 she was awarded Director of Sales & Marketing of the Year for Omni Hotel & Resorts.
In her new role, Pace will oversee all marketing, social media and communications.  Pace will work closely with Chief Creative Officer Jeff Miraglia and Chief Development Officer Bob Thibault to execute the CVB's marketing and destination development plans.
"Colleen will play a vital role in leading our strategies across all of our marketing channels," said Scott White, Greater Palm Springs CVB President & CEO. "We are excited to welcome Colleen to our CVB family."
Pace has over 20 years of experience holding leadership positions in Sales & Marketing at the Cheyenne Mountain Resort & Country Club in Colorado Springs, the Vali Cascade Resort & Spa in Vail, and the Garden of the Gods Club in Colorado Springs.
Pace holds a degree Bachelor of Science and Technology in Hotel/Business Management from the Rochester Institute of Technology where she graduated with high honors. 
###
About Greater Palm Springs, California
The Greater Palm Springs Convention and Visitors Bureau (CVB) is the official tourism agency for the entire Coachella Valley, providing sales, marketing and promotional efforts targeted to potential leisure and convention group markets.The CVB serves more than 2,000 business partners throughout Riverside's nine county region of Palm Springs, Desert Hot Springs, Cathedral City, Rancho Mirage, Palm Desert, Indian Wells, La Quinta, Indio and Coachella. For more information on Greater Palm Springs, visit www.visitgreaterpalmsprings.com.