Rancho Mirage, CA – Greater Palm Springs embodies an "attitude of chill" that's firmly rooted in our DNA. It's an attitude that says welcome, relax and enjoy our oasis. Comprised of nine distinct cities —Palm Springs, Desert Hot Springs, Cathedral City, Rancho Mirage, Palm Desert, Indian Wells, La Quinta, Indio and Coachella—each offers its own personality and blend of experiences.  Discover what's new or what may be new to you in Greater Palm Springs.
EXPERIENCE STRESS FREE TO PSP: Voted 'Best Small Airport' by the readers of The Point Guy, you will receive an open-air welcome with a midcentury vibe when you fly into Palm Springs International Airport (PSP). With more than 30+ direct destinations and connections to over 500 destinations worldwide, PSP is welcoming record-setting numbers of passengers. More new flights to be announced this week.
DISCOVER THE WATERS: More than one acre and adjacent to the largest mineral spring pool in Southern California, The Oasis at Azure Palm Hot Springs & Day Spa Oasis features five flow-through mineral pools nestled in blooming desert foliage. Guests can experience a gas-fired sauna radiating healthy negative ions and journey the winding path of the reflexology walk.  Tucked amid the desert grasses, the water-filled stream will stimulate every pressure point.
DISCOVER CULTURE: The Agua Caliente Cultural Plaza, opening late 2022, will include an 48,000-square-foot Agua Caliente Museum, the Spa at Séc-he, gardens with an oasis trail, recreating the character, flora and beauty of the original Indian Canyons. The museum will celebrate the history, culture and modern achievements of the Agua Caliente Band of Cahuilla Indians. The Cultural Plaza will feature numerous outdoor activity spaces, including a Gathering Plaza. This new space will offer many great opportunities to host meetings, private events and team building.
EXPERIENCE THE SPA: The approximately 40,000 square-foot Spa at Sec-he aims to be one of the most luxurious hot springs spas in the nation. The water will be sourced directly from the underground Agua Caliente Hot Mineral Spring, said to be 12,000 years-old with a unique composition. The Spa at Séc-he will offer 22 private baths fed by the sacred springs, a salt cave, eucalyptus steam rooms, float pods and traditional treatment rooms for therapeutic massages and scrubs.
DISCOVER COLORFUL OPENINGS: A new boutique hotel joins the ranks of the desert's most eye-catching destination and dining spots this summer. Located in Cathedral City, The Paloma Resort, the colorful, 66-room full-service resort hotel features an inviting open-to-the-public restaurant and lounge, spa services and event facilities for small to midsize corporate and social events. The property has a unique history. First, as a date grove in the 30s and then the desert's first beauty resort founded by the Elizabeth Arden Corporation.
TASTE TAPAS: Reflecting the desert's agricultural roots, Sol y Sombra, located at The Paloma Resort, incorporates local ingredients throughout its food and drink menus. Dates, grapefruit, chilis in unique combinations highlight the menu. Guests may choose to dine in the casual lounge with leather club chairs or experience a more intimate vibe in the dining room with its high wood-beamed ceilings. The restaurant is open to the public.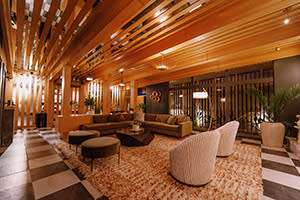 DISCOVER BOUTIQUE: Azure Sky, the intimate 14-room, 21 and over, luxury boutique hotel located in South Palm Springs, offers wide-open views of the San Jacinto Mountains and is enveloped by desert landscaping, providing a sanctuary with a residential feel. Twelve of the rooms include small, fully equipped kitchenettes; coffee and continental breakfast is served in the morning. Azure Sky is part of Acme Hospitality and Eastern Real Estate's award-winning, innovative collection of boutique food, beverage and hotel concepts in Santa Barbara, California and Nevada Counties.
EXPERIENCE ANIMAL ADVENTURE: Experience The Living Desert's four-acre Rhino Savanna habitat with its newest residents, the black rhinos Nia and Jaali. The rhinos share the space with 11 other African species. Within this habitat is a new event space, which offers an incredible view of the surrounding Rhino Savanna. This is just one many lively and immersive spaces at The Living Desert.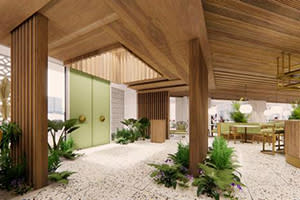 DINING DISCOVERY: A contemporary California Bistro & Bar Porta Via has opened its fourth Southern California location on El Paseo in Palm Desert. Serving breakfast, lunch, and dinner, the restaurant offers an inspiring menu designed to be both classic and creative, with just the right amount of imagination to give patrons the feeling they're at a "special" place. Wild caught seafood and "all natural" meats are brought in daily. The wine program includes nearly 150 wines from around the world, including a private consignment of mature Classed-Growth Bordeaux.
DISCOVER ICE IN THE DESERT: Coming late 2022 is one of the biggest additions to Greater Palm Springs, the Acrisure Arena. Sitting on 43 acres of land near Palm Desert, between Interstate 10 and the Classic Club golf course, this state-of-the-art sports and entertainment arena will not only host concerts and events but will also be home to the Seattle Kraken's American Hockey League (AHL) franchise, the Coachella Valley Firebirds. This venue is set to seat up to 10,000 people, offering 20 luxury suites for 16 guests each, 4 Club Areas and will offer many options for food and drink vendors.
DISCOVER REST: Located in Downtown Palm Springs, Thompson Palm Springs will offer 168 luxury guestrooms and suites with panoramic views of the San Jacinto Mountains. This new hotel will offer incredible meeting spaces for small and large groups. The Thompson Palm Springs is slated to open early 2023.
DISCOVER LUXURY: Situated on an 18-hole Arnold Palmer Classic golf course and set against the Santa Rosa Mountains, Talus (formerly SilverRock Resort) includes two properties both featuring midcentury modern design. The Montage La Quinta will include approximately 140 guestrooms with a Spa Montage, fitness center, three food and beverage outlets, a multi-generational recreation center, resort pool, retail boutiques, and the brand's signature Paintbox children's program. The Pendry La Quinta will include approximately 200 guestrooms, three food and beverage outlets, a fitness center with access to Spa Montage, a resort pool, and retail boutiques. Anticipated opening is spring 2023.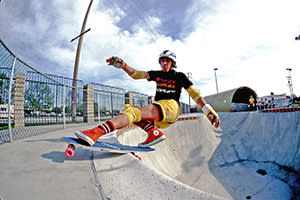 RIDE THE BOARD: La Quinta XPark will host the El Gato Classic, skateboard competition created by Skateboard legend and 2-time World Champion skateboarder Eddie "El Gato" Elguera. November 11 and 12, 2022. The new XPark features an on-site pro shop, a concrete pump track course for multiple disciplines and a trio of bowls designed for all skate levels. Designed by Palm Desert resident Elguera, the massive combi-bowl pays homage to Pipeline Skatepark, the legendary skatepark that operated in the 1970s and '80s in Upland, California.
FIND WELLNESS: Set within the foothills of the Santa Rosa Mountains Sensei Porcupine Creek is slated to open November 2022.  The expansive 230-acre property is set within the foothills of the Santa Rosa Mountains, part of a nationally protected monument in Greater Palm Springs. Sensei Porcupine Creek has transformed a private Rancho Mirage estate – sought after by professional athletes, celebrities and dignitaries – into an intimate wellness retreat featuring peerless golf and tennis facilities, luxurious accommodations, lush spa gardens and Sensei by Nobu dining exclusively for resort guests.
RIDE WAVES IN THE DESERT:  Greater Palm Springs will welcome the Palm Springs Surf Club late 2022. Designed professional surfers, Cheyne Magnusson and Kalani Robb for surfers, the attraction will feature a wave pool and include private cabanas, a restaurant, a spa, and a gym. The wave will feature a state-of-the-art SURFLOCH pneumatic wave pool making it accessible for the beginner to the pro.
ONE OF A KIND: The Trixie Motel is the first and only hotel owned and operated by a world-famous drag queen. The seven-room roadside motel was created by RuPaul's Drag Race All-Stars 3 winner Trixie Mattel, features themed rooms from pink flamingos to cowgirl chic. The drag alter ego of Brian Michael Firkus, Trixie Mattel teamed with her partner David Silver to purchase the pink-laden Ruby Montana Coral Sands Inn, whose four-month-long rebirth as the "Trixie Motel" will play out in summer 2022 over eight episodes on Discovery+.
GO MAD FOR MOD: Highlighting the best of the modernist era from the late 50s to the early 70s, the Tracy Turco's Modernism Museum will inspire you to celebrate and learn about all things midcentury modern. Visitors will also be able to get in on some nostalgic mid-century modernism fun of their own with interactive, Instagram-worthy photo displays. The museum will serve the community as a meeting point and venue to gather, socialize and share their combined passion for the era, with events centered around modernist living in a truly creative environment.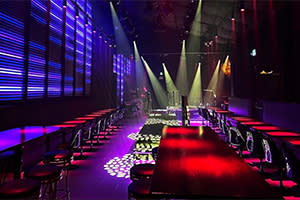 EXPERIENCE ENTERTAINMENT: Asia SF, a cabaret dinner show that has been wowing crowds in San Francisco for 23 years has made Greater Palm Springs is second home. Asia SF Palm Springs is a new dinner show experience, featuring performances by transgender women, who bring their own personalities to lip-synched renditions of everything from party playlist songs like Madonna's Vogue to beloved Broadway standards.
DISCOVER VEGAN SWEET TREATS: Soft serve vegan ice cream made from oat milk provides the basis for a selection of sundaes and blended drinks at Chef Tanya's Kreamery. In addition, the frozen treats, the location serves coffee, tea and breakfast. The shop is located next door to Chef Tanya's Kitchen, Palm Desert.
STEP BACK IN TIME: Newly renovated the Indian Wells Resort Hotel, founded by Lucille Ball and Desi Arnaz in 1957, presents IW Live, the "Old Hollywood flavored" restaurant and lobby lounge offering a retro atmosphere reminiscent of the swanky vintage culture of the 60's featuring live music Wednesday through Saturday.
SET THE MOOD: Enjoy tasty libations in these Greater Palm Springs' modern-day speakeasies. Tailor Shop craft cocktail lounge dedicated to being a purveyor of fine spirits and superior bespoke experiences. The bar has a dark, moody interior with plush velvet banquettes, leather barstools, and a wrap-around marble and brass bar. Located inside a local wine shop and deli is PS Air Bar, a speakeasy reminiscent of the golden age of air travel. Guests imbibe and dine inside a room retrofitted with vintage airline seats while vintage Palm Springs videos are projected on walls for added effect. Opening in August, Poca Sombra will be the tequila speakeasy located the Paloma Resort. The 14-seat dark and moody lounge will serve high tequila and tapas.
TEE OFF: The PGA Tour Champions, a division of the PGA Tour for male golfers 50 and older, will hold the Galleri Classic, a new event in the desert March 24-26, 2023. The event will be played on the Dinah Shore Tournament Course at Mission Hills Country Club in Rancho Mirage, the same course that hosted the LPGA major championship.
DISCOVER ART: Desert X 2023 will be open to the public from March 4 to May 7, 2023. This will be the fourth edition of Desert X which was conceived to produce recurring international contemporary art exhibitions that activate desert locations through site-specific installations by acclaimed international artists.
# # #
About Greater Palm Springs  
Greater Palm Springs is Southern California's most storied desert oasis, with nine distinct cities—Palm Springs, Desert Hot Springs, Cathedral City, Rancho Mirage, Palm Desert, Indian Wells, La Quinta, Indio, and Coachella—each with its own personality and blend of experiences. From an emerging art scene to international film, sporting, and music events, the choices of things to do are endless. With natural hot mineral springs, lush palm groves, over 100 golf courses, and more than 300 sunny days each year, Greater Palm Springs presents a unique combination of escape, adventure, recreation, and relaxation any time of the year. VisitGreaterPalmSprings.com