Fitness Classes in Greater Palm Springs
Fitness Training and Gyms in Greater Palm Springs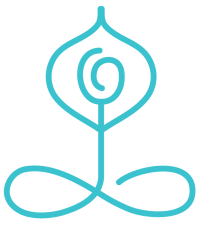 Greater Palm Springs has established strong roots in the professional realm of sports, with the BNP Paribas Open taking place every spring in Indian Wells and countless pro golf tournaments, including the Chevron Championship and the PGA Tour, unfolding throughout the valley. Being active is simply a part of our community, and like the professional athletes who venture here, residents and visitors can expect to embark on their own fitness journey, whether on the tennis courts, on the links or in a yoga studio.
Yoga
Nothing sounds more peaceful than practicing your sunrise salutation or mountain pose on a wide expanse of lawn next to the mountains themselves — and you can do just that, every Saturday at 8 a.m. at Ruth Hardy Park in Palm Springs. Instructors from Power Yoga lead hour-long power yoga classes, with optional donations benefiting various nonprofits in Greater Palm Springs. Sunnylands Center & Gardens in Rancho Mirage also offers free yoga on their Great Lawn, check here for more information. To learn the art of yoga from an expert, book a class at Two Bunch Palms; top yoga instructors lead sessions ranging from hatha to therapeutic yoga as part of the resort's wellness program. If you're looking to simply relax or rejuvenate, restorative, yin, Iyengar, or chair yoga may be just right for you. Find your flow at Urban Yoga Center (pictured above) and Yoga Bliss in Palm Springs, Bikram Yoga in Palm Desert and Bikram Yoga Plus Coachella Valley, Desert Yoga Therapy in Rancho Mirage, and Yoga Central in La Quinta.
The BNP Paribas Open tennis tournament has called Greater Palm Springs home since 1976 and will return in March. Until then, get in the tennis spirit at JW Marriott Desert Springs Resort & Spa, Demuth Park, Ruth Hardy Park, or Mission Hills Country Club.
There are more than 110 public and private golf courses in Greater Palm Springs, ranging from lush, rolling fairways and designs by legendary golf architects to desert-landscaped links nestled against the mountains. Test your skills at the island green known as "Alcatraz" at PGA West's Stadium Course, play a round on the Arnold Palmer–design at SilverRock Resort, or try one of the best finishing holes in the valley, No. 18 at Marriott's Shadow Ridge Golf Club in Palm Desert.
Training & Instruction
"Working out is life": This mantra is the cornerstone of Jay Nixon's Thrive Fitness Studio in Palm Desert. The celebrity nutritionist and fitness expert has been helping men and women transform their bodies for more than 20 years. For sport-specific training, there's Kinetix Health and Performance Center, while Power of Fitness in Palm Desert has everything you need to feel fit in its 13,000-square-foot facility. Choose from more than 35 small group classes ranging from Zumba to kickboxing.
Highlights. Greater Palm Springs