Greater Palm Springs is bursting with Mother Nature's bounty. If you want proof, look no further than the legions of date trees that create a wash of green across this oasis. The date palms may be the most visible crop grown here, but those fronds are just the tip of the tree, so to speak.
Visitors are often surprised by the lushness and the varied crops grown locally, and more so when they find out that agriculture is the second largest industry in Greater Palm Springs, after tourism. The best way to put this new green spin on their perspective is with an agricultural tour.
Far from a boring drive through corn fields, these agri-tours expose the fascinating world of agriculture, horticulture and—at its core—the triumph of farmland over desert. And who doesn't get giddy when they're able to pick a ripe grape off the vine, pop it in their mouth and taste the freshness?
An Astonishing Variety of Crops Grown in Greater Palm Springs
The variety of crops in the valley is astonishing; garlic is grown here in massive fields and shipped all over the country. Giant, head-sized artichokes bob atop sturdy stems and lean into the warm breeze; it's hard not to be slightly awestruck. After all, the way most of us experience food is on our plate; we rarely see it clawing its way to the sky from the dirt, surrounded by thousands of its closest relatives.
For some visitors, it's a major novelty to pluck an orange from a tree and tear into the pungent skin to get at the fresh, juicy citrus underneath. For many, oranges simply come in neat triangular piles in the supermarket, not from lush fields like these, and they're wowed by the origin story of these ubiquitous fruits.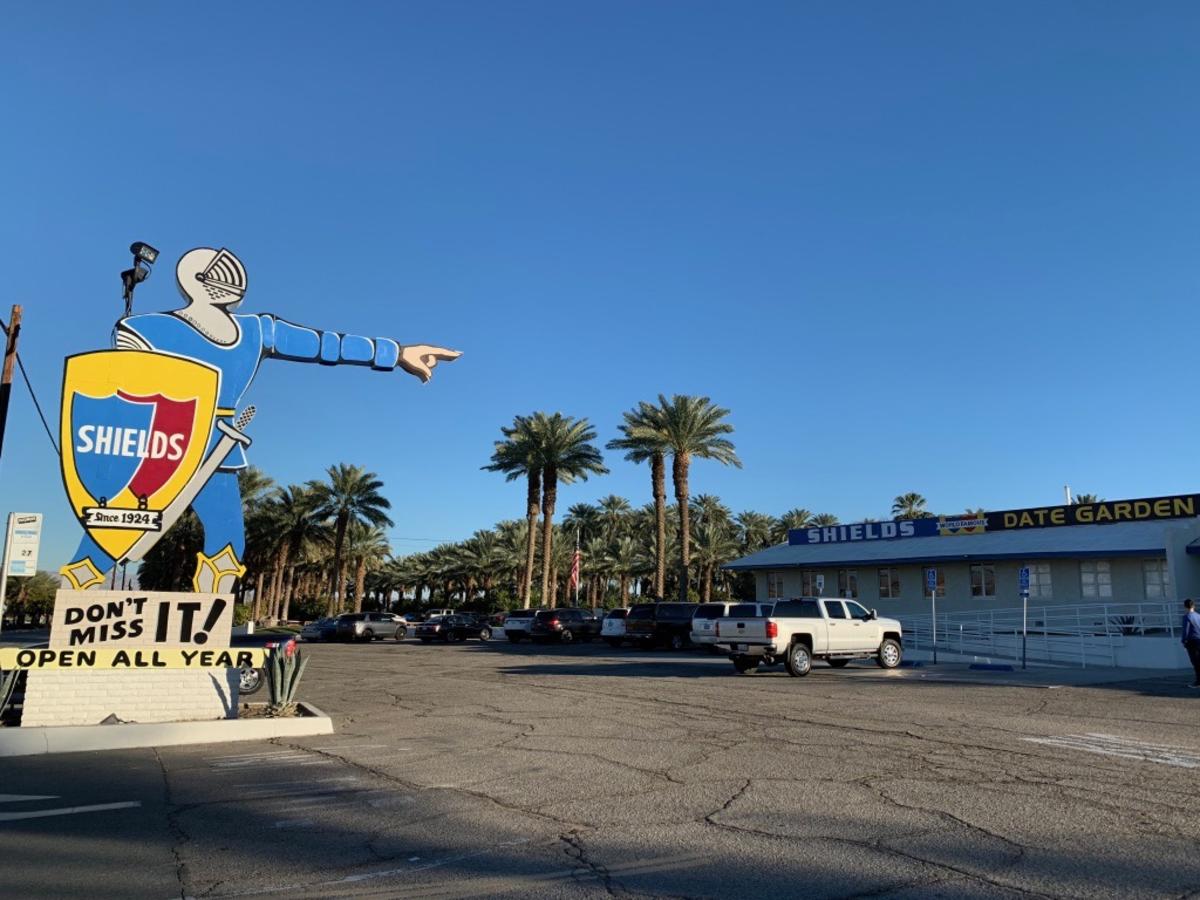 Make a Date with Some Dates
At the Coachella Valley History Museum in Indio, there's a special section of the property devoted to one of the area's biggest crops: The California Date History Museum. Here, visitors can learn about one of civilization's oldest cultivated crops. While the date palm has been growing in Greater Palm Springs since about 1900, dates have been cultivated in the Middle East for over 5,000 years. Learn more about who brought the date successfully to California and the essential workers that harvest and take care of the "fruit of the desert." Just outside the Museum, a working date grove will show you the variety of dates produced in the oasis.
If you want to take some dates home, venture over to Shields Date Garden. This vast complex on Highway 111 in Indio sells all kinds of varieties of sweet, plump, fresh-from-the-farm dates, but it also boasts a tiny vintage theater where the film, "Sex Life of the Date" plays on a loop. Don't miss your chance to try an iconic date shake, and remember, lunch at The Cafe at Shields is always a must!
This fascinating retro montage is a kitschy look at how truly difficult it is to grow dates (they must be pollinated by hand by workers on tall ladders) and how this crop came to exist in Greater Palm Springs. A garden behind the main building lets visitors get an up-close look at where their freshly packaged dates are coming from.
Follow Riverside County's Ag Trail
There's been such interest in the agricultural goings-on in the area that Riverside County has developed an "Ag Trail" map to promote agri-tourism. Visit their website to read about the program, and click on the "Farms" link to view the map.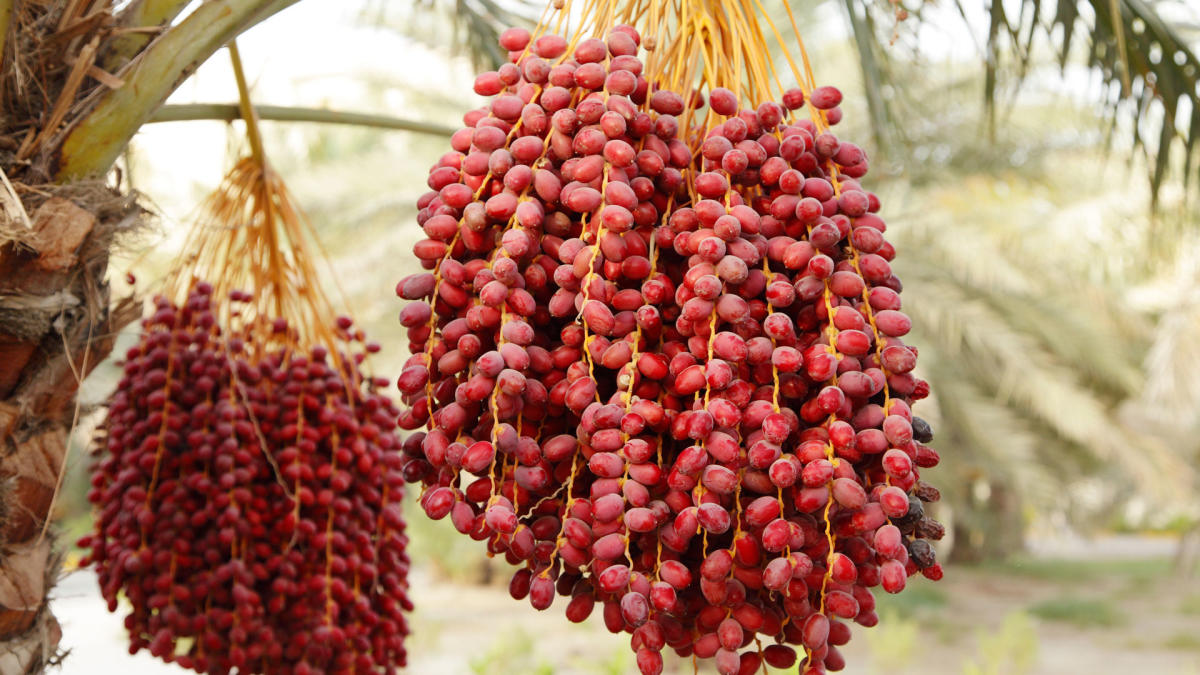 A guided tour is also a nice way to see the sights without having to worry about driving unmarked dusty roads or trying to track down permission to wander the rows. Tallgrass Hiking & Tours is a local tour operator offering east Coachella Valley Agri-Tours, which go to the heart of the growing areas. Visitors can get a close up look of how local farmers plant, cultivate and harvest massive crops of vegetables and fruit. You'll get a look at the area's top crop; table grapes, plus see where fields of grapefruit, lemon, orange and lime trees produce fruit for the world.
There's also an annual spring Farm Tour organized by Les Dames d'Escoffier International, which takes visitors on an air-conditioned bus through some of the valley's most fertile territory. 
From farm to table, an Agri-tour is a great way to learn about the food we eat, and where it grows—right here in Greater Palm Springs.