Mother's Day is the perfect day to pamper your mom. Celebrate your mother or the special women in your life by enjoying some of the best Greater Palm Springs has to offer with the list below.
 
Mother's Day Dining Specials 
Treat mom to a wonderful day of gaming and dining at any of Greater Palm Springs' Agua Caliente Casino locations! Whether your looking for fine dining or casual bites, Agua Caliente has you covered. Enjoy dining at The Steakhouse, Cafe One Eleven, or any 360 Sports location. 
Mother's Day Brunch Buffet at Bellatrix Restaurant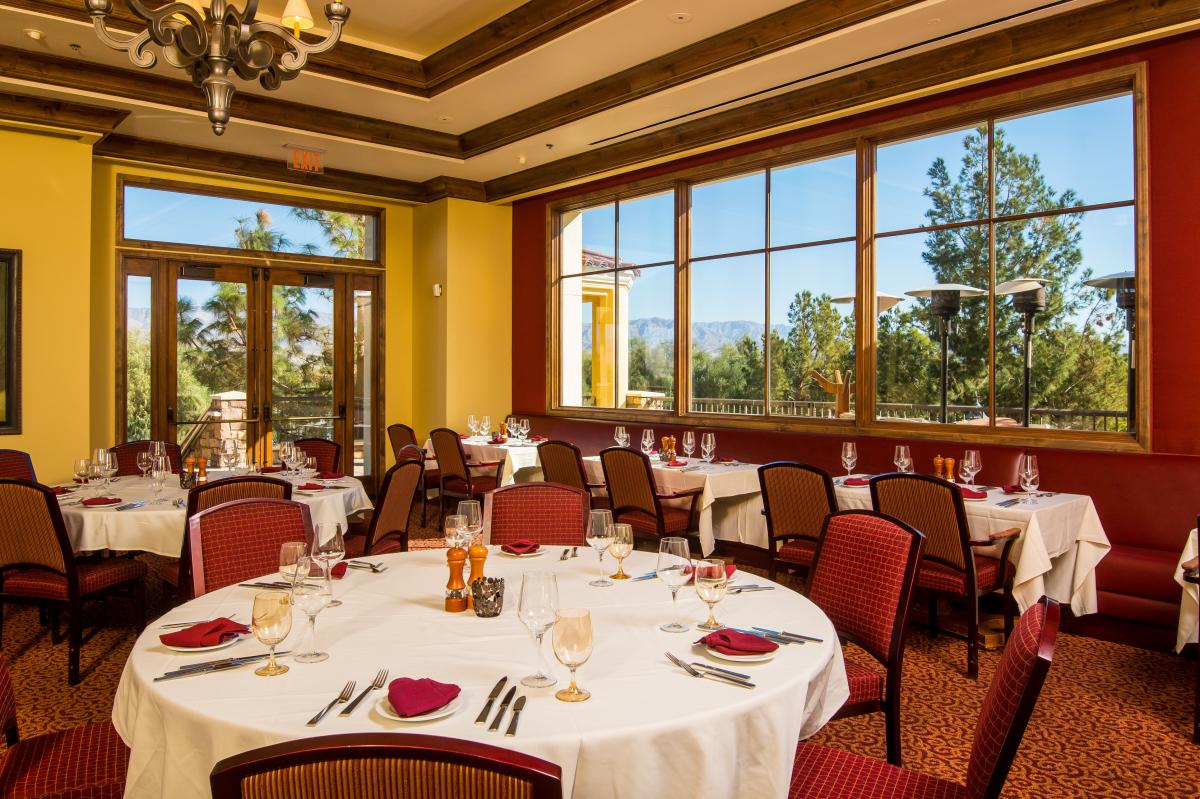 When: Sunday, May 14 from 11:00 A.M. - 3:00 P.M. Price: $100 per person, $30 for children
Make it a special Mother's Day at Bellatrix Restaurant with a delicious brunch buffet. 
When: Sunday, May 14 from 11:00 A.M. - 3:00 P.M. 
Enjoy a poolside Mother's Day Brunch at Chi Chi including favorite specials such as Nutella French toast and Alaskan Crab Benedict. Reserve your table here. 
Mother's Day Brunch Buffet at Cowboy Cantina
When: Sunday, May 14 from 10:00 A.M. - 3:00 P.M.
Bring your boots and appetites to Cowboy Cantina for a Mother's Day brunch buffet.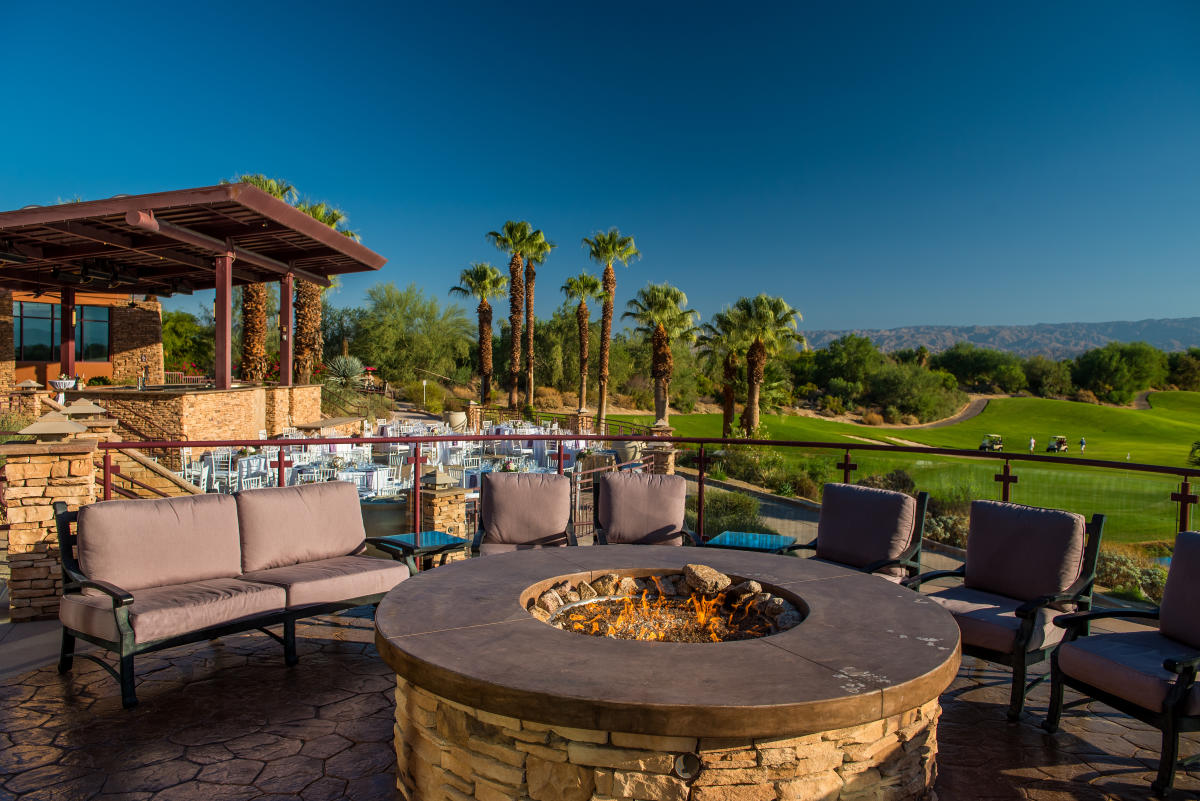 When: Sunday, May 14 from 10:00 A.M. - 2:00 P.M. Price: $65.99 per person, $24.99 for children 6 to 12, children 5 and under free. 
Enjoy a delicious brunch surrounded by some of the most serene views that Greater Palm Springs has to offer.  Let her choose what she would like with a luxurious buffet featuring a large selection of appetizers, main dishes, and pastries. For more details on available options see here.
Mother's Day Brunch at Eddie V's Prime Seafood
When: Sunday, May 14 from 10:00 A.M. - 2:00 P.M. 
A spectacular brunch is an exquisite way to celebrate. Choose from their featured prix fixe, three-course brunch or full menu. It's brunch season, let's celebrate.
Mother's Day Menu at Eight4Nine
When: Sunday, May 14 from 11:00 A.M. - 3:00 P.M. 
Eight4Nine has put together a delicious prix fixe 3-course menu for Mother's Day. Dine in their beautiful and eclectic color-popping restaurant or their fresh open air patio.
Buffet Style Brunch at Emerald Desert RV Resort
When: Sunday, May 14 from 9:00 A.M. - 1:00 P.M. 
Join Emerald Desert RV Resort for a buffet-style brunch to celebrate mom this year. No reservations are required to dine.
Mother's Day Brunch at Escena 
When: Sunday, May 14 from 7:00 A.M. - 3:00 P.M.
Visit Escena Lounge and Grill for their special Mother's Day Brunch. Reservations are recommended. More details here.
"Labor Pains" A Musical Mother's Day Sunday Brunch
When: Sunday, May 14 from 11:00 A.M. Price: $89
Join PS Underground for this humorous and heartfelt musical look at the joys, memories, trials, and tribulations of motherhood. During this 4-course musical Sunday Brunch, you will celebrate all things "MOM". Make sure she is pampered like only she deserves to be. The bubbly and Bloody Mary's will be free-flowing along with fantastic music and laughter. Make your reservations here. 
Mother's Day Champagne Brunch Buffet
When: Sunday, May 14 at 10:00 A.M. 
Join Las Casuelas Nuevas on Mother's Day for their champagne brunch buffet – featuring made-to-order omelets, prime rib, fresh salmon, and shrimp. Their classics include taco and tostada salad bar, enchiladas, chile rellenos, fajitas, house-made menudo, and an array of fresh fruits and desserts.
Mother's Day Brunch at Lulu's
When: Sunday, May 14 from 11:00 A.M. - 3:00 P.M. 
Honor Mom this year on Mother's Day with beautiful 3-course brunch and dinner choices at Lulu California Bistro!  Lulu's award-winning, fresh, Spring-inspired brunch offers 12 delicious entrees, plus appetizer and desserts. Or choose Lulu's special 3-course Mother's Day dinner with a delectable selection of dishes including slow roasted prime rib, fresh filet of Atlantic salmon, chicken Cordon Bleu, and much more. 
Make this Mother's Day Deliciously Special!
Moms love ice cream and Ben & Jerry's @ The River loves moms. They have created a special Berry Sweet Sundae just for mom available through Mother's Day, Sunday May 14th. Layered with fresh strawberry topping and strawberry ice cream. Topped off with fresh whipped cream and a fresh, chocolate-dipped strawberry.
And, on Mother's Day, all mothers will receive a long stem, Belgium-chocolate rose while supplies last. Head over to Ben & Jerry's @ The River for ice cream the way it was meant to be.
When: Sunday, May 14 from 7:00 A.M. - 3:00 P.M. Price: Pre-Fixe Menu $85 Bottomless Bubbles $25
Celebrate with a three-course meal and a luxurious atmosphere that will surely be one Mother's Day that mom will not soon forget. Reserve your spot here. 
Mother's Day Dinner Special at Morgan's in the Desert
When: Sunday, May 14 at 4:00 P.M.
Morgan's will be serving both classic and contemporary dishes with locally-sourced ingredients.
Mother's Day Brunch Specials at Si Bon Belgian Bistro
When: Sunday, May 14 from 10:00 A.M. - 4:00 P.M. 
Celebrate Mother's Day at Si Bon Belgian Bistro with some delicious brunch specials including maine lobster bisque, veal milanese and much more. For more information see here.
Mother's Day Dinner at Sullivan's Steakhouse
When: Sunday, May 14 from 11:00 A.M.  - 10:00 P.M. 
Treat Mom and celebrate Mother's Day with Sullivan's. Join them on Sunday, May 14, they'll be serving their full menu, so treat Mom to a meal she deserves.
Mother's Day Brunch at Twenty6
Twenty6 will serve a holiday brunch special served buffet style and will include an omelet bar, juice bar and more.
Mother's Day at Vue Grille & Bar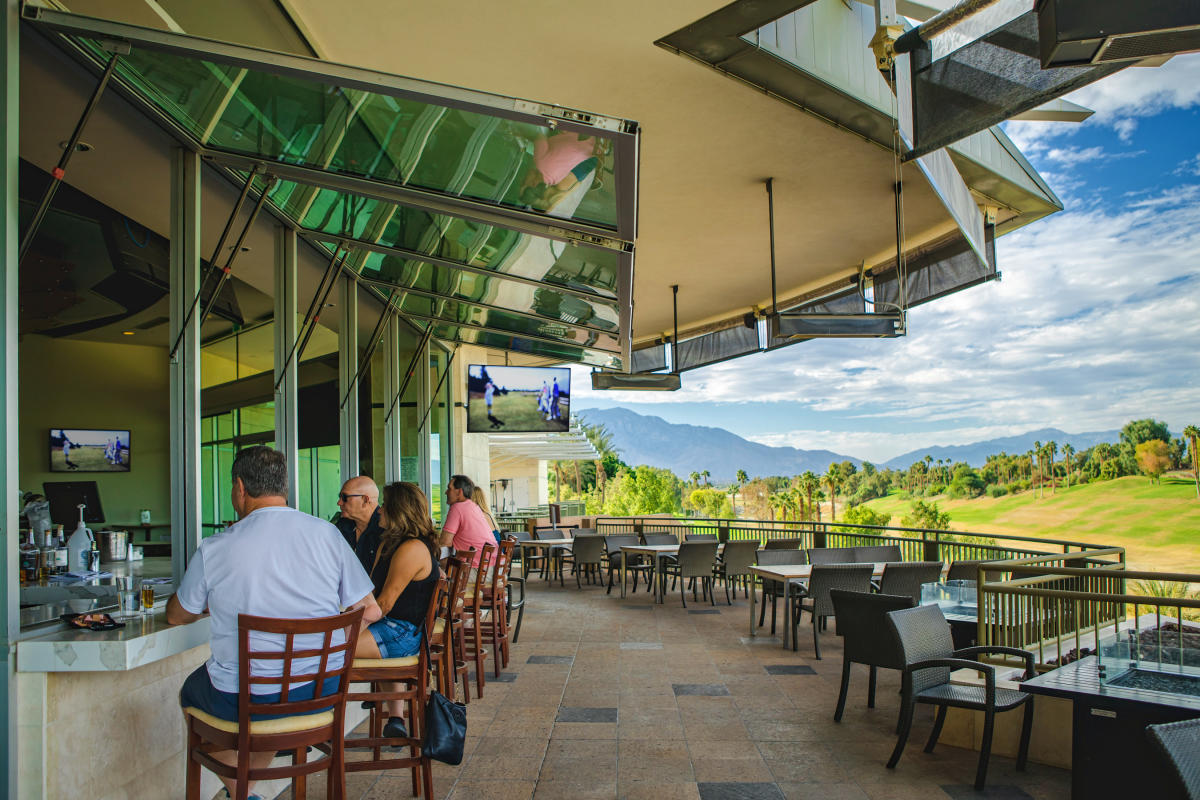 When: Sunday, May 14 from 10:00 A.M.  - 4:00 P.M.
Make your Mother's Day reservation for Vue Grille & Bar at Indian Wells Golf Resort this Mother's Day and give mom the brunch she deserves. Delight in delicious slow-cooked prime rib, carbonara pasta and so much more while staring out toward the picture-esque views that Vue Grille & Bar has to offer.
Gift Giving Guide
If you need some inspiration for what to gift mom this season, look no further than Anthropologie. Gift mom some gorgeous raffia tiered drop earrings or a delightful beaded glass candle that will light up her world.
Brandini Toffee is enjoyed by chocolate-lovers and toffee aficionados around the world, and is the first toffee company to receive the coveted gold Sofi Award. The family-owned business has become a featured favorite on Oprah Winfrey's O List, The Martha Stewart Show, The Food Network and has even been served to the President of the United States. 
Offering high-end journals, writing and drawing tools, paper goods, artwork and accessories. At bobo, the focus is on stocking whimsical paper goods and some of the best writing tools from small businesses owned by women, women of color, LGBTQIA+ owned brands and hard-to-find stationery gems from Japan.
A pioneer for fresh, raw, organic skin and hair care. The master "Cosmetic Chefs" lovingly handcraft premium quality products in small batches daily. The products deliver real results because they use the purest and most potent raw and organic superfoods available. 
Located in the heart of Downtown Palm Springs, is the premier crystal shop in Greater Palm Springs. Opened in 1987, this family owned and managed store features many unique items such as minerals and crystals from around the world, a fabulous jewelry selection, candles, incense, sage, books, cards, and so much more. 
Catering to local tastes with global variety known for sourcing big name wines and unheard of gems, for a price that rivals any of the internet discounters.
Purchase any gift from Gorjana this year and receive a complimentary gift wrapping plus a custom greeting card that will warm her heart.
Palm Springs premiere floral and decor company. My Little Flower Shop has provided arrangements for the Academy Awards, Golden Globe Awards, The Presidential Inaugurals for President Bush Senior and JW Bush, as well as President Clinton, and many social and political events for President Obama. 
Treat mom to a day at Palm Springs' newest and most relaxing escape—The Spa at Séc-he. This more than 73,000-square-foot premier spa complex features state-of-the-art treatments and cutting-edge therapies, all in a tranquil setting that redefines the luxury spa experience.
An eclectic collection of curated and unique Vintage and Modern finds ranging from clothing, accessories and housewares.
For more things happening in Greater Palm Springs, visit the events calendar and start planning!