Día de Los Muertos, also known as Day of the Dead, is celebrated November 1-2, though the festivities may start a few days early and continue after. Día de Los Muertos originated in Mexico as a way to honor and remember family members and friends who have passed. Traditionally, people pay tribute to their ancestors by visiting cemeteries and decorating their graves with gifts. At home, families build altars called ofrendas, which are adorned with photos of departed loved ones, as well as their favorite drinks or foods. This joyous holiday is not only a way to remember those who are no longer here but also a reminder to celebrate life. 
In Greater Palm Springs, there are many ways to honor and celebrate Día de Los Muertos. Here are seven events you don't want to miss! 
DIA DE LOS MUERTOS FESTIVAL
Welcome back the souls of your loved ones in Desert Hot Springs for Día de Los Muertos. This family-friendly event will take place at the Desert Hot Springs Recreation Center and will have food vendors, face painting, music, a lowrider showcase, and crafts for kids. Feel free to bring a picture, candle, or belongings of a loved one. There will be altars created by local organizations on display. It will be an evening full of love and remembrance. Oh, and don't forget about the Catrina contest!
 
ART EXPERIENCE: DAY OF THE DEAD MOSAIC SKULLS
Enroll and experience a Day of the Dead-themed art class at Sunnylands taught by Mary Clark-Camargo where you learn mosaic techniques and the rich culture behind Dia De Los Muertos. You get to create your own 6 x 8-inch mosaic skull wall hanging using glass and ceramic. There are limited spaces available so be sure to register ahead of time for this event.
 
DIA DE LOS MUERTOS​ MINI ALTAR SHOW
LA QUINTA MUSEUM | NOVEMBER 1 - 19 |10 A.M. - 4 P.M.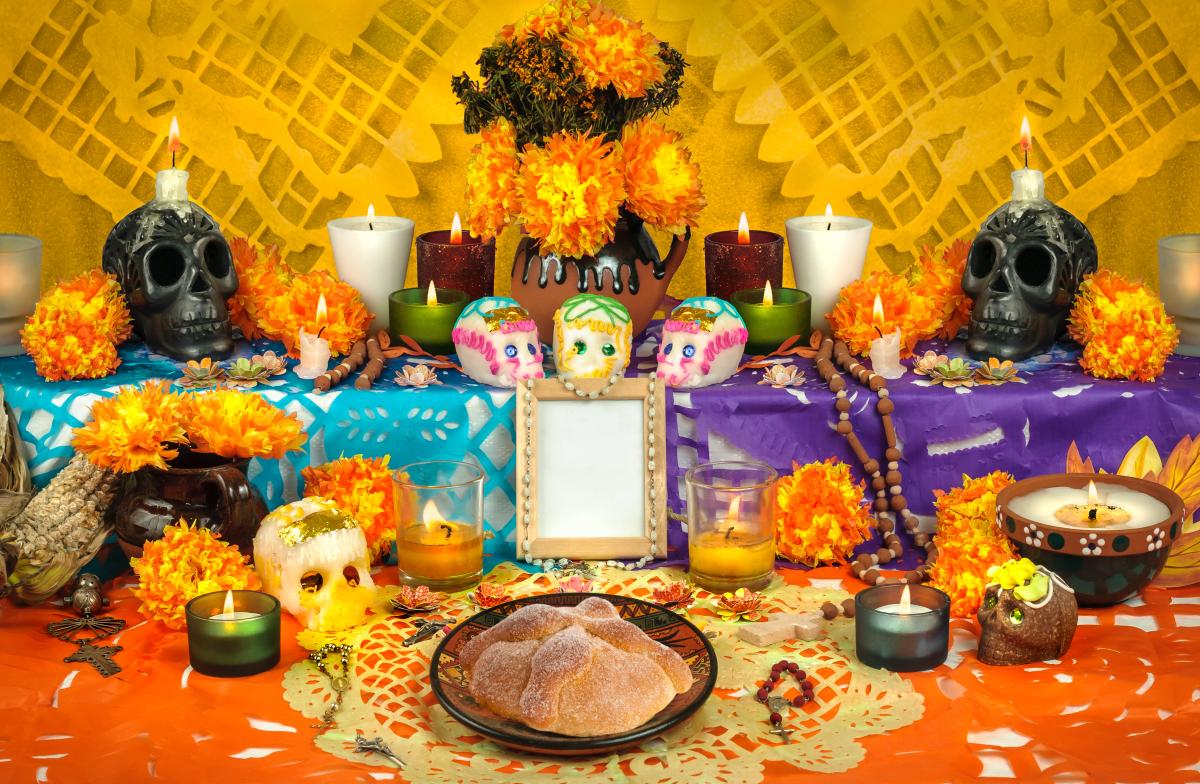 Be part of La Quinta Museum's Día de Muertos Mini Altar Show! Altars or "ofrendas" are part of the Dia de Muertos traditions to honor their departed family members that have passed. Bring your finished altar to the La Quinta Museum at the end of October for it to be on display with others at The Mini Altar Show for the first three weeks of November. Reserve your spot ahead of time before they fill up!
 
Celebrate the roots of Día de los Muertos at the Coachella Valley Public Cemetary to commemorate family or loved ones who have departed. The festivities will include live music, folkloric dance, and traditional blessings all day long in remembrance and reunion of those who passed. This celebration is free and open to the public.
 
FOREST LAWN | NOVEMBER 2 | 2 - 4 P.M.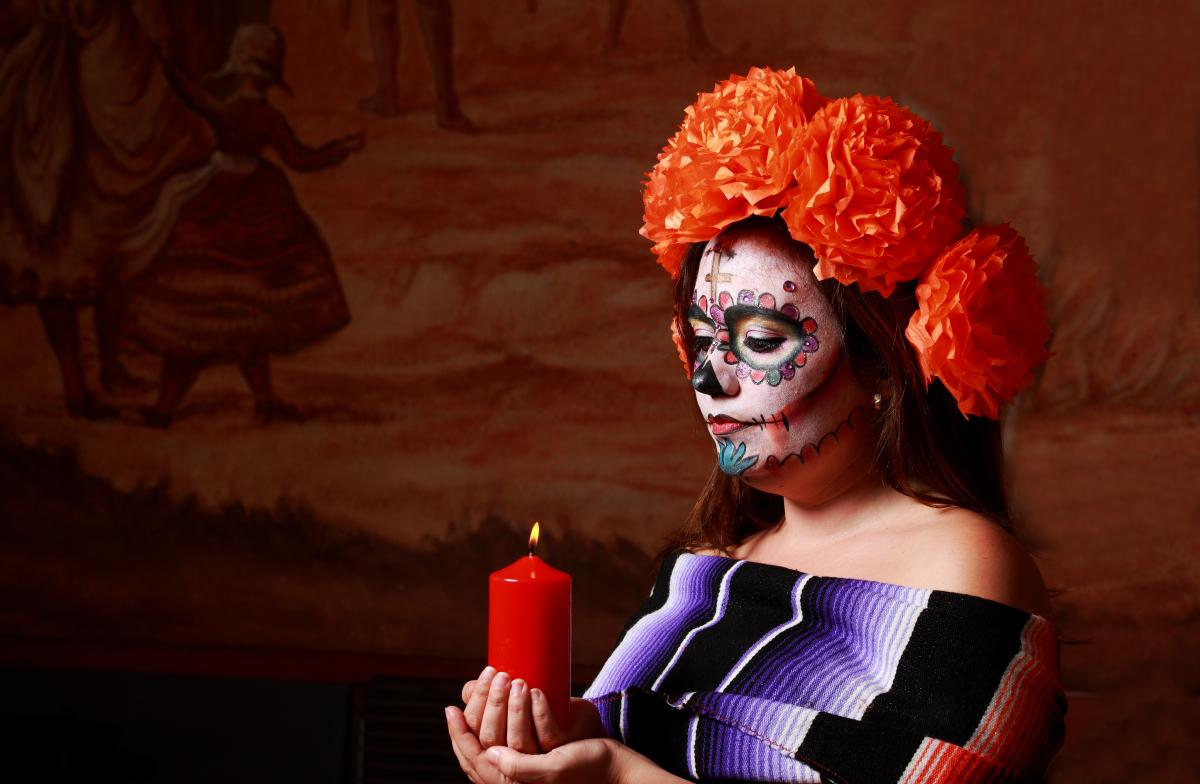 The Cathedral City Forest Lawn Cemetary will be free and open to the public to honor those in commemoration of Día De Los Muertos. An altar, cultural expressions, folkoric dance groups, and mariachi music will be on display and showcased as you honor those in remembrance. 
 
9th ANNUAL RUN WITH LOS MUERTOS 5K & BLOCK PARTY
NOVEMBER 5 | 3 -12 p.m.
The 9th annual Run with Los Muertos 5K & Block Party is back this Fall! Lace-up your running shoes and paint your face for when you sprint to the finish line to honor passed loved ones. Looking to celebrate without running or walking the 5K? No worries! There will be a car show, live entertainment, art walk, vendor zone, beer garden and more to celebrate the Day of the Dead in the historic Old Town Coachella. Register now to participate in the 5K and receive a free shirt for the race!
 
Bring your family and friends out to Sunnylands Center & Gardens for a special screening of Pixar's film "Coco". Filmgoers are encouraged to bring their blankets, lawn chairs, and anything they would bring for an enjoyable picnic. Pets are not allowed to this event. Admission and parking are free.
10th ANNUAL DIA DE LOS MUERTOS CELEBRATION & FUNDRAISER 
The Annual Día De Los Muertos (Day of the Dead) Celebration & Fundraiser at the Coachella Valley History Museum is celebrating and hosting an unforgettable night. Live entertainment will be hosted by David Macias accompanied by delicious food by Tacos Gonzalez. There will be a silent auction, art, offrendas by local artists, dancing, and more! Learn more about this event and plan ahead for the festivities.
Want to discover more things happening these upcoming seasons? Take a look at what's new this fall and winter in Greater Palm Springs.