The epicenter of fashion, at least from March 17-23, is in Greater Palm Springs for Fashion Week El Paseo. Immerse yourself and be inspired by the latest fashion from top designers like Josie Natori and Michael Costello, including a look at up-and-coming talent during the Fashion Institute of Design and Merchandising (FIDM) show. Fashion Week El Paseo is known as the West Coast's largest consumer fashion show and, with the consumer in mind, delivers seven stimulating days of runway shows, cocktail receptions, and trunk shows. Many of the events also provide an opportunity to meet the designers in person. 
The shows are held inside huge Fashion Week tents atop the parking structure at The Gardens on El Paseo in Palm Desert and benefit a different charity each night. Each show kicks off with a reception at 7 p.m. followed by a runway show at 8 p.m. Tickets cost $95-$250. The pop-up trunk shows are free. 
 
Designers & Runway Shows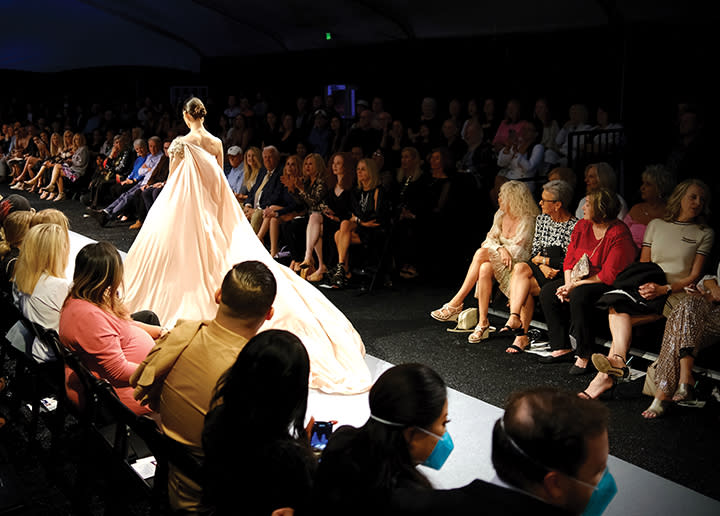 NARCES by Nikki Yassemi
When: Friday, March 17
Fashion Week El Paseo kicks off with romantic and glamorous evening wear looks designed by Yassemi for the NARCES line. The pop-up trunk show is from 12-2:30 p.m. on Saturday, March 18. 
Josie Natori Presents an Artisanal Affair
When: Saturday, March 18
Natori, who started her design career with lingerie, will showcase her resort-ready collection that melds comfort and glam in bright and bold colors and prints. Her pop-up shop is from 12-2:30 p.m. on Sunday, March 19. 
The Michael Costello Show
When: Sunday, March 19
Costello is a desert homegrown fashion sensation who opened a store in Palm Springs at age 15. He then appeared on Season 8 of "Project Runway" and became known for his impeccable draping and celebrity red-carpet looks. He will share couture pieces from his latest Revolve collection.  He will host two pop-up shops - one on March 19 after his runway show and another on March 20. 
Rocking El Paseo
When: Monday, March 20
Dancing in your seat is expected during this show which will showcase the latest in ready-to-wear fashions from some of El Paseo's finest boutiques and luxury retail shops. 
The HENDRIXROE Experience: Castles Made of Sand
When: Tuesday, March 21
What do you get when you combine the aesthetics of Jimmy Hendrix and Marilyn Monroe? You get the "glamorous rocker chic" inspired looks of HENDRIXROE designed by Jordan McKay. The pop-up trunk show is from 12-2:30 p.m. on March 22. 
Fashion Institute of Design and Merchandising Debut Collection
When: Wednesday, March 22
FIDM graduating students unveil their couture collections and share with the world the latest in fashion. Designers include Joel Elliott, Esther Gaor, Susan Lizotte, Ethan Martin, Yubin Min, Cole Moscaret, Thierry Kepgang Nana, and Sasha Swedlund. 
Best of Saks Fifth Avenue
When: Thursday, March 23
A variety of looks from well-known designers representing the best of Saks Fifth Avenue Spring and Summer 2023. 
 
Insider Tips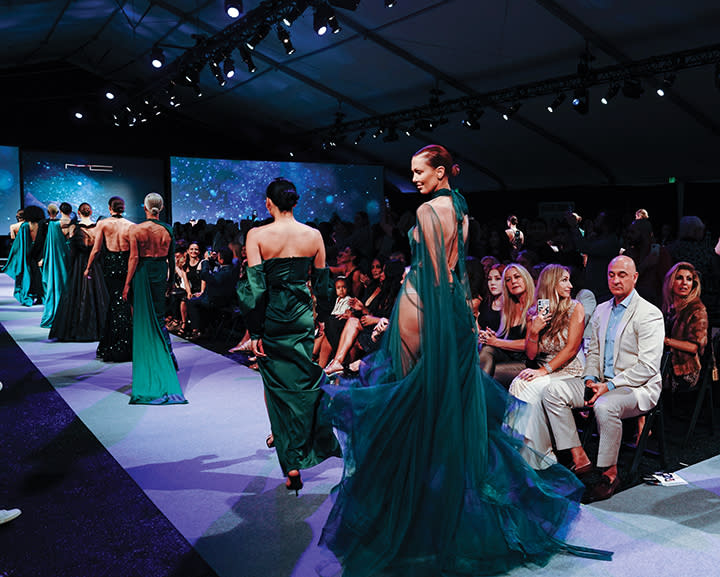 Runway shows start at 8 p.m. but are always preceded by a cocktail party at 7 p.m. You don't want to miss the pre-party, which is a wonderful time to socialize with other fashionistas, and in some cases peruse some fashion and accessories that can be on display prior to the runway shows. 
If you see a look you like on the runway, go to the trunk show and buy it. The pop-up trunk shows in most cases are held the day after the designer's runways show and are an opportunity to peruse their designs and meet the designers.  They are free and open to the public, but RSVPs are encouraged. 
Don't miss your opportunity to have a fun photo taken at the step and repeat wall. It can get congested with other like-minded fashion fiends. But if you go early or wait until most people leave, you can often have the banner wall to yourself to try out your best red carpet poses. 
 
Where to Stay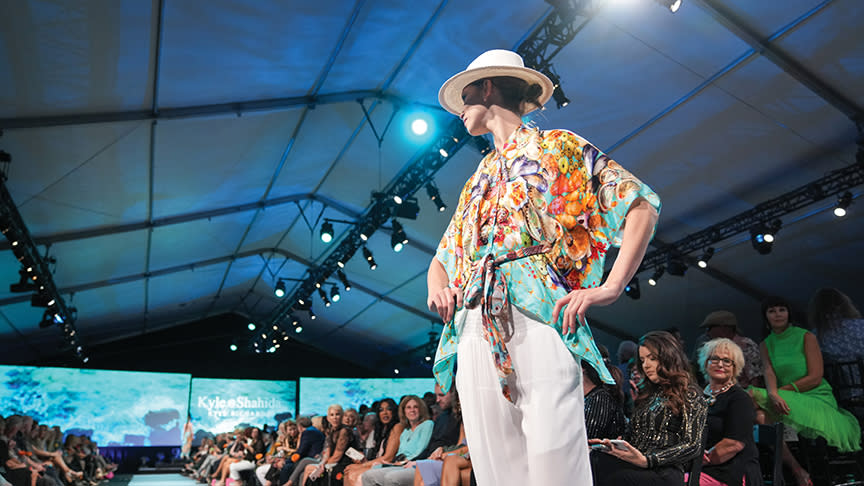 Fashion Week El Paseo is held at the Gardens on El Paseo in Palm Desert, smack dab in the geographic center of Greater Palm Springs, so anywhere you stay from Palm Springs to Indio is a perfect driving distance. 
A great place to stay though if you'd like to be steps away from the Fashion Week Tents is Hotel Paseo. The luxury boutique hotel is located directly across the street from The Gardens on El Paseo and within walking distance from all the shops and restaurants on El Paseo. 
Omni Rancho Las Palmas in Rancho Mirage and Embassy Suites by Hilton in Palm Desert are other nearby options that are just a short car ride away.  
 
What's new?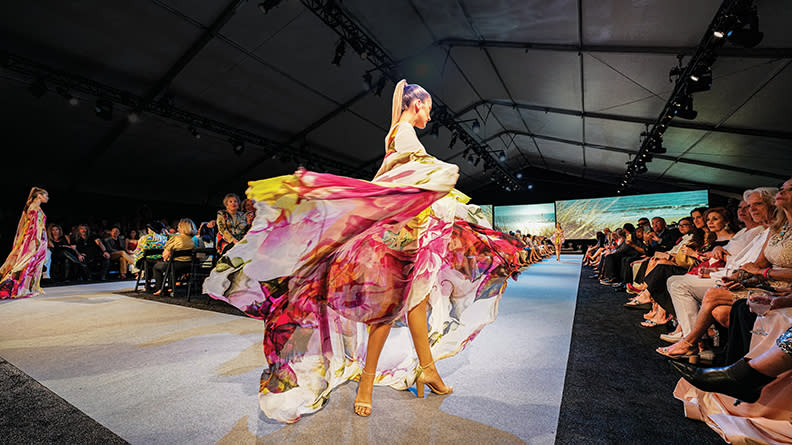 After seven phenomenal runway shows and five pop-up shops, the best way to celebrate the culmination of Fashion Week El Paseo is with an after-party.
Desert Island Country Club in Rancho Mirage will keep the festivities going at The Penney and Parlour - an after-party with music and game lounge located at their posh clubhouse from 9 - 11 p.m. on Thursday, March 23. Grab a glass of champagne or a craft cocktail and toast the end of a fashion-filled week. 
Want to enjoy even more fashion fun this spring? Check out our Guide Through El Paseo Shopping District to discover the hottest stores to shop while in Greater Palm Springs.