Visit this Southern California oasis for a getaway to unwind and rejuvenate. Relax with sunshine, pool drinks, and outdoor activities. Greater Palm Springs has many festivities this May with celebrations for Cinco De Mayo, Mother's Day, and Memorial Day over a long weekend. Make enduring moments with the entire family under the warm sunkissed skies.
CINCO DE MAYO
When: May 5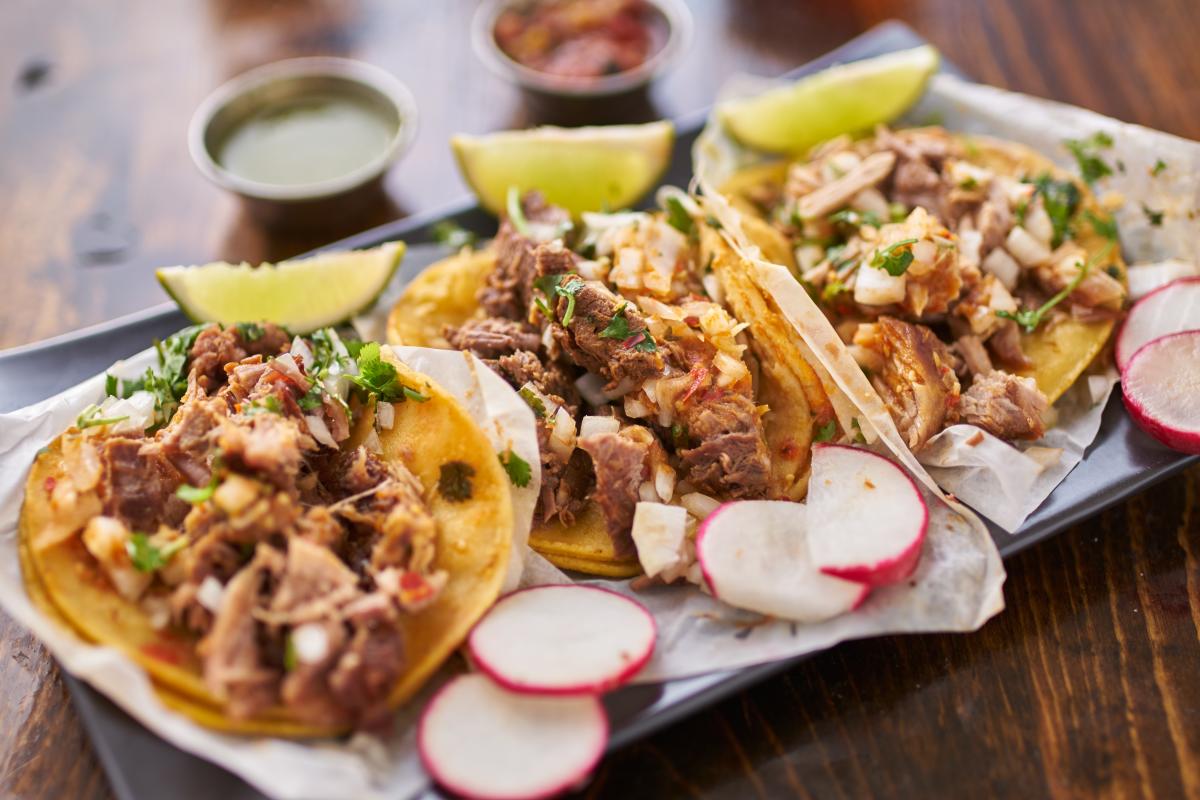 Don't miss out on the opportunity to savor delicious cuisine during your visit to Greater Palm Springs this Cinco de Mayo! Take a culinary journey through the different restaurants that serve authentic Mexican food with a modern twist and traditional family recipes. Try these 10 authentic Mexican restaurants in Greater Palm Springs.
Explore modern Mexican artists of the early 20th century who helped shape a new identity for their nation by looking at their ancient Indigenous art and architecture, and the people of their homeland. David Alfaro Siqueiros and Fermin Revueltas reflected the values of this history in Mexico's public mural projects and in their easel paintings. Visit The Palm Springs Art Museum for more details.
CINCO DE MAYO AT THE ROCKYARD
Fantasy Springs Rock Yard presents the Red Hot Cholo Peppers from Southern California. The band brings all the hits of the Red Hot Chili Peppers with a hint of Cholo Style. Celebrate Cinco de Mayo at this event, they are a local favorite that you do not want to miss.
CINCO DE MAYO FIESTA AT EL PASEO
The Shop at El Paseo is hosting a Cinco de Mayo fiesta. Enjoy delicious food, shopping, and mariachi music as you celebrate with the whole family and the kids. This free event offers so many goodies, prizes, and giveaways.
CINCO DE MAYO HAPPY HOUR ALL DAY
Join Low Desert/Modern Mexican, the newest eatery to hit the scene this Cinco de Mayo, and take advantage of their low-priced happy hour menu all day! All street tacos, nachos, and specialty cocktails will be priced at happy hour prices.
CINCO DE MAYO PARTY AT COACHELLA VALLEY BREWING CO.
Enjoy a fantastic all-day drink special while being entertained by the night's headliner, Mikey Reyes, and Mario Figouria's thrilling sounds. But there's more! Tacos Yogi's amazing culinary delights will satisfy your palate. Come and enjoy an ideal evening out with your friends and family!
When: May 12-14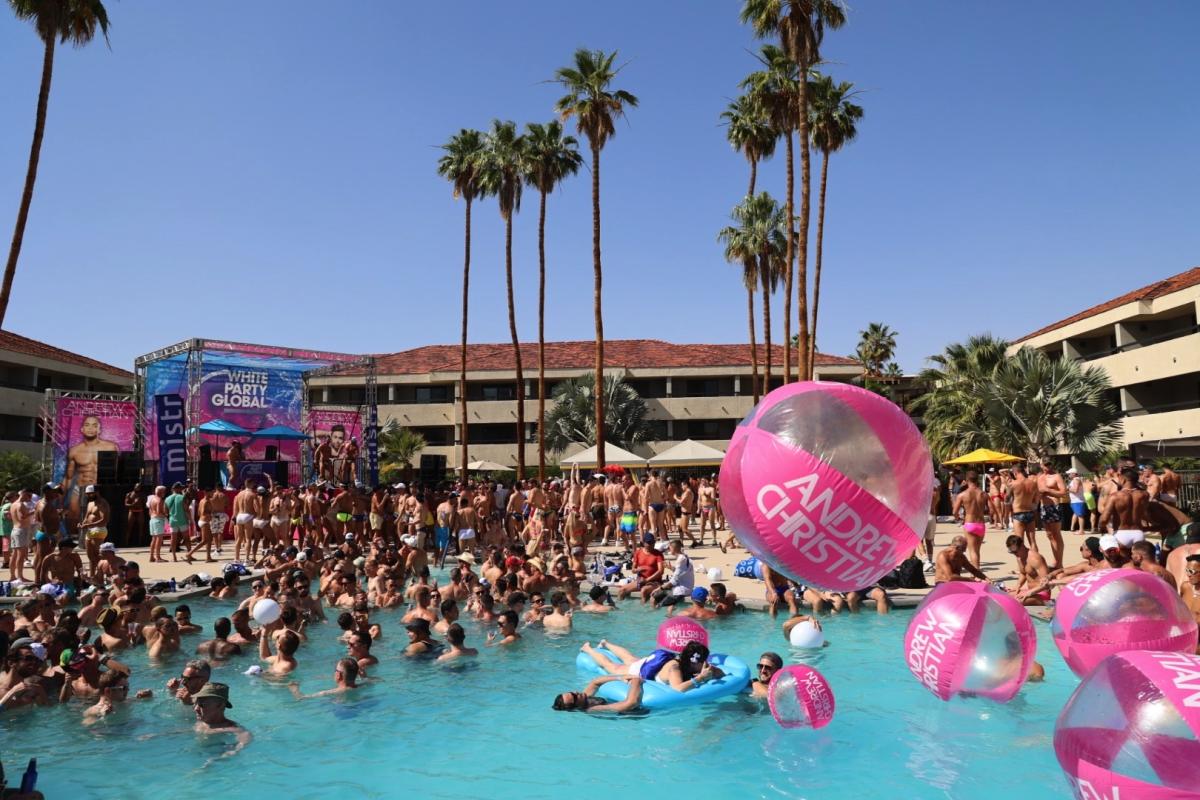 Looking for the best LGBTQ+ music festival experience? The White Party Palm Springs is the place to be. This iconic yearly event, now in its 33rd year, takes place at the gorgeous Hilton Hotel in Palm Springs. You may enjoy three days and nights of nonstop entertainment with a weekend pass. This includes performances by WP's Global DJs, renowned recording artists, and specialty acts.  Don't miss this incredible festival opportunity!
When: May 14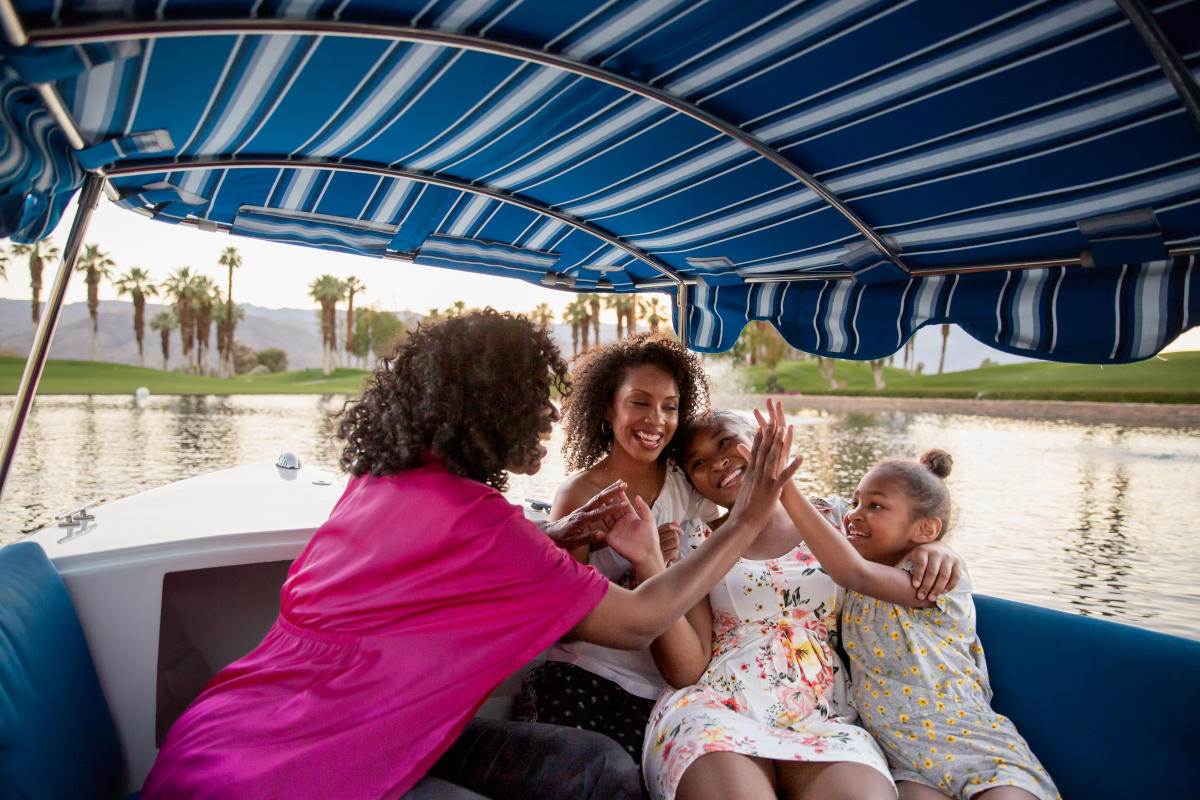 Mother's Day is the perfect day to pamper your mother. Enjoy some of the top things that Greater Palm Springs has to offer by choosing from the list below as you honor your mother or other significant women in your life. Spoil your mom on her special day with these exciting brunch and dinner ideas to make her feel so special. 
Treat your mom to a wellness experience she will remember. From equine therapy to sound baths and salt rooms, this Southern California oasis has everything you need to ease your mind, body, and spirit.
Shop, dine, and experience the extravagance that Greater Palm Springs has to offer. Spend your day browsing through an incredible collection of upscale and unique-to-market stores or head to El Paseo Shopping District for a shopping day all will enjoy.
MEMORIAL DAY WEEKEND
Memorial Day Flower Drop
When: May 29
A meaningful way to commemorate Memorial Day is to attend the Palm Springs Air Museum for their Memorial Day Flower Drop. An exhibition of flights and activities will take place all day, and the Memorial Ceremony and Flower Drop will take place at 1 PM.
Plan a long weekend with an itinerary filled with cocktail and dining recommendations, must-experience outdoor adventure, shopping, golf and more! Your escape is right around the corner, start planning your trip now.
THINGS TO DO
When: May 1-7
Time is running out to experience Desert X's inspiring art installations in Greater Palm Springs! Get immersed in an extraordinary desert setting where artists worldwide have put together a stimulating, eye-catching outdoor exhibition. Get inspired and enjoy this free biennial event before it ends on May 7th.
When: May 1-22
Discover Palm Springs' paradise on a bike tour of iconic Midcentury Modern neighborhoods surrounded by breathtaking natural beauty. Learn about all the gorgeous architecture and amazing stories about the Hollywood stars who called this oasis home. Explore Palm Springs' mecca of Modernism on Mondays before it ends on May 22nd!
MAY THE 4TH BE WITH YOU AT AGUA CALIENTE CASINO
When: May 4
Agua Caliente Casino Cathedral City is hosting a Star Wars-themed celebration called "May the 4th Be With You". The event includes Free Play Drawings, a Costume Contest, a movie under the stars, and the transformation of Agave Caliente Tequila Bar into the Star Wars Cantina. Attendees are encouraged to wear their best Star Wars costumes for a chance to win prizes.
EL PASEO ART WALK
When: May 5
As part of the El Paseo's long-standing tradition, the renowned El Paseo Art Walk is now taking place on the first Friday of every month from 4 p.m. to 8 p.m. Join the Art Galleries, free Friday events at the Palm Desert Art Museum, El Paseo Cruise Night, and partner stores for extended shopping hours. Discover show openings, artist receptions, and more! Travel in style on the El Paseo Courtesy Carts and enjoy everything this exciting event has to offer.
FILMS IN THE GARDENS AT SUNNYLANDS
When: May 5, 12, 19
Sunnylands Center and Gardens hosts Films in the Gardens presented in partnership with the Palm Springs International Film Festival. Free of charge, Films in the Gardens runs for three consecutive Friday evenings in May that showcase the movies Big Night (1996), The Hundred-Foot Journey (2014), and East Side Sushi (2014). Filmgoers are encouraged to bring lawn chairs, blankets, and small picnics. Large coolers, alcohol, smoking, and pets are not permitted. Reservations are not required.
PALM SPRINGS VINTAGE MARKET  
When: May 7
Returning this month, the Palm Springs Vintage Market is ready to showcase vintage finds from furniture to clothing, as well as live entertainment and food. This is a perfect way to spend your Saturday morning in Palm Springs.
ARTHUR LYONS FILM NOIR FESTIVAL 
When: May 11-14
Founded in 2000 by the late mystery author and Palm Springs community leader, Arthur Lyons, the popular Film Noir festival includes an eclectic mixture of prestigious and obscure black and white "B" movies from the classic film noir period.
DRIFT PALM SPRINGS GRAND OPENING PARTY
When: May 13
Come out and celebrate the official opening of The Drift on Saturday from 4-8 p.m. They will be serving hand-crafted mezcal cocktails and Baja-inspired dishes from Maleza while enjoying the enchanting views of the San Jacinto mountains.  Black Market Jazz will play cumbia, bossa nova, and Latin jazz tunes. Their friends Nocheluna, Real Del Valle, La Luna, and Calidad will join them with free bites available in the early evening. If you prefer non-alcoholic drinks, they have a full coffee bar and non-alcoholic cocktails available.
When: May 17 & May 31
Enjoy classic comedies and musicals from the fifties and sixties under the stars at Palm Springs Downtown Park! Join us for free outdoor screenings of "THE GIRL CAN'T HELP IT" on May 17 and "FUNNY FACE" on May 31. An unforgettable evening of free entertainment and community camaraderie awaits you at this outdoor movie event in the park.
When: May 18-21
A festival with an intimate and family-friendly outdoor music experience at the Joshua Tree showcasing global artists. Get closer to music and enjoy live performances at affordable ticket prices and no service fees. This festival is not to be missed!
JAZZ UNDER THE DESERT SKY AT ACE HOTEL  
When: Every Wednesday
The Ace Hotel & Swim Club offers a live, open-air jazz and dinner series every Wednesday. Enjoy an evening under the desert sky for a night of auditory bliss, paired with a menu of delights from King's Highway. Limited seating is also available close to the performance on a first-come-first-served basis. This event is free and open to all.
When: Every Thursday
Unlock the world of art and culture at the Palm Springs Art Museum. Every Thursday between 5 p.m. to 7 p.m., ommerse yourself in the current and ongoing exhibitions without any admission fee.
When: Every Thursday
Join the Palm Springs Village Fest for a lively evening of art, entertainment, and delicious eats! This beloved event, held every Thursday in the heart of Palm Springs, has plenty to offer everyone. Taste international food, browse artists and artisans, and enjoy fresh fruits, vegetables, and sweets.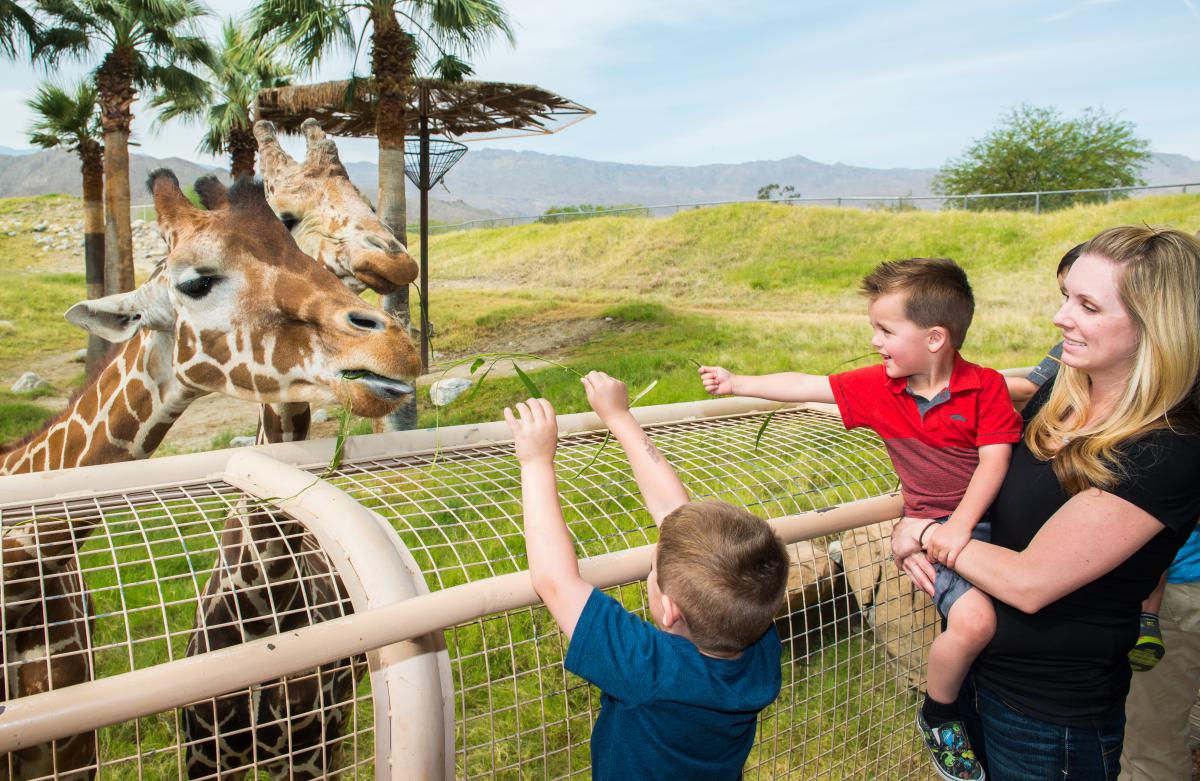 Looking for a family vacation filled with fun? Greater Palm Springs has several family-friendly adventures, so look no further. Take a stroll around the scenic Joshua Tree National Park or a trip on the Palm Springs Aerial Tramway to enjoy the great outdoors. The Living Desert, which has over 1,200 acres of exhibits and habitats for a variety of wildlife, is a must-see for animal lovers. In addition, the region offers exciting water and amusement parks, as well as family-friendly museums, art galleries, and interactive exhibits. Take a glance at this Ultimate Guide to Family Fun that will help you maximize your family's enjoyment in Greater Palm Springs.
FOR MORE THINGS HAPPENING IN GREATER PALM SPRINGS, VISIT THE EVENTS CALENDAR AND START PLANNING!