In Greater Palm Springs, it is easy to find something to appreciate – from pink skies at sunset to the plethora of outdoor activities. Though the temperature gets cooler, the returning events start warming up. This month welcomes the holidays and winter season with all of the happenings and more to enjoy this November.
 
Events
NOVEMBER 2 - 5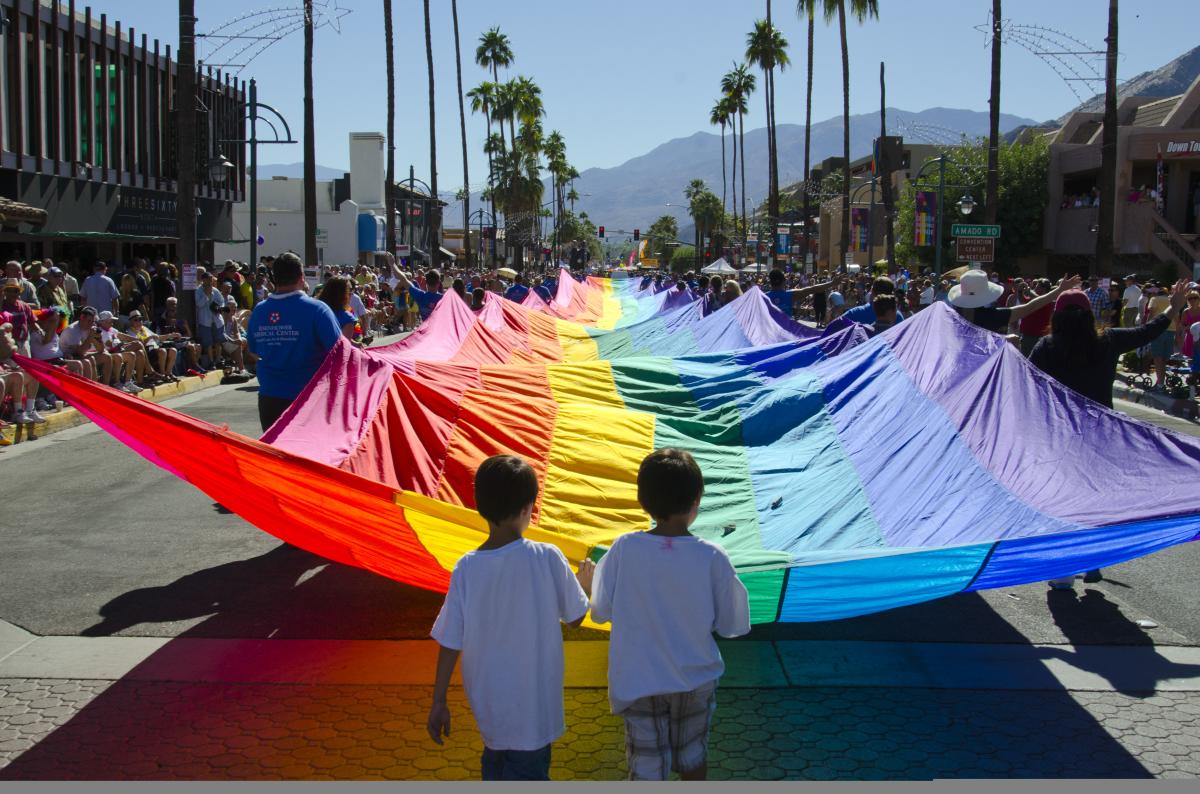 The 37th annual Greater Palm Springs Pride is happening this year as a free festival bringing a diverse community together. Known for celebrating the strength, equality, and self-determination of the LGBTQ+ community, Greater Palm Springs Pride celebrates with a parade, festival, and vendor marketplace. 
NOVEMBER 4
Día de los Muertos in Greater Palm Springs is a two-day holiday that reunites the living and dead. One celebration not to miss is the 9th annual Run with Los Muertos. From the pre, during, and post-5k run, there are art viewing opportunities, live music, neon lights, burning candles, and painted faces, all lead to a fun and fulfilling Saturday night. 
NOVEMBER 17 - 19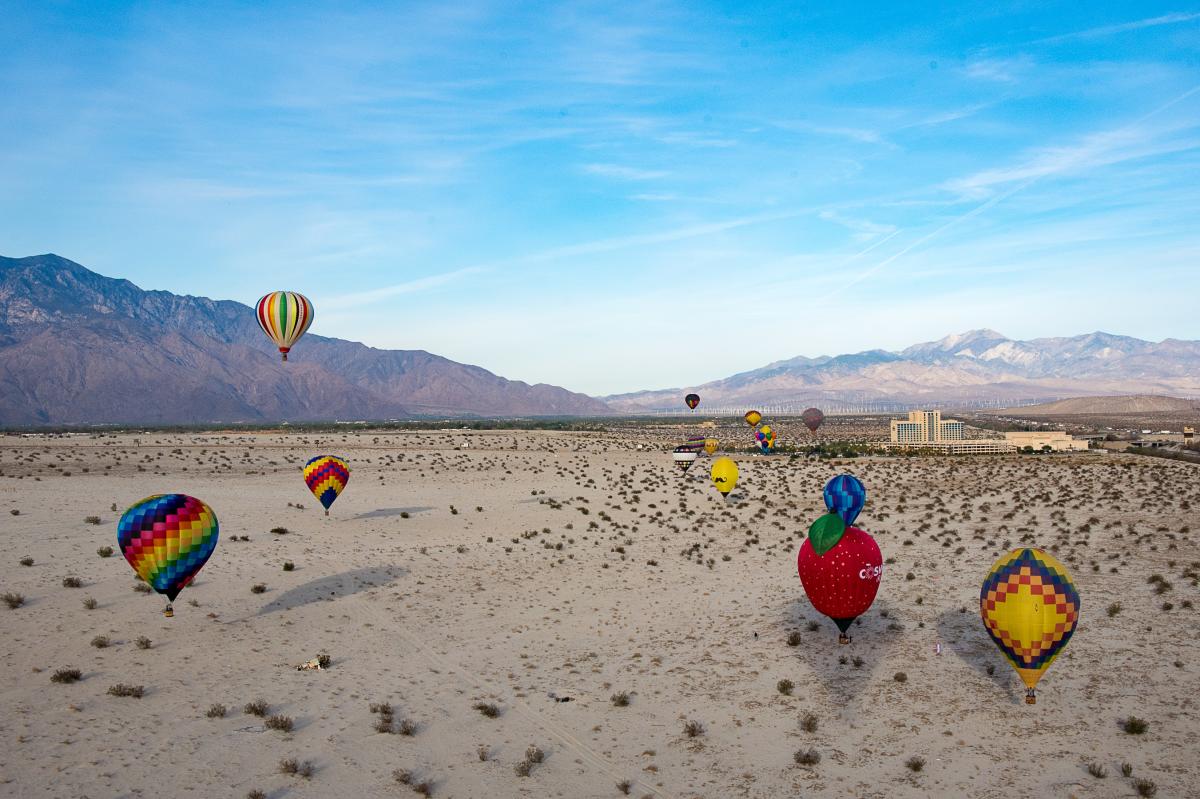 Agua Caliente Casinos Presents 9th Annual Cathedral City Hot Air Balloon Festival + Food Truck Fiesta happening November 18-19. This event will take flight on Friday at 6:30 a.m. with the first launch and continue all day Saturday and Sunday. Enjoy many of the top southern California food trucks don't miss this beautiful opportunity to Soar to the Cathedral City Hot Air Balloon Festival & Food Truck Fiesta for a weekend that you will always remember.
NOVEMBER 18
Head out with some friends to enjoy the beautiful weather, and tasty beer and make great memories at Props & Hops Craft Beer Festival at the Palm Springs Air Museum. Props & Hops prides itself on being the only craft beer festival with flying vintage aircraft in Southern California, providing a treat for your eyes with unique sights and beers that will tantalize your taste buds.
VETERANS DAY
NOVEMBER 11
16th ANNUAL FIELDS OF VALOR | PATRIOT PARK, CATHEDRAL CITY
26th ANNUAL PALM SPRINGS VETERANS DAY PARADE | DOWNTOWN PALM SPRINGS
DESERT HOT SPRINGS VETERANS DAY CEREMONY | DESERT HOT SPRINGS VETERAN'S PARK
INDIAN WELLS VETERANS DAY CEREMONY | INDIAN WELLS CITY HALL
LA QUINTA VETERAN'S DAY RECOGNITION CEREMONY | LA QUINTA CITY HALL
RANCHO MIRAGE VETERANS DAY CELEBRATION  | RANCHO MIRAGE AMPHITHEATRE
NOVEMBER 12
27th ANNIVERSARY & B-29 SUPERFORTRESS EXHIBIT UNVEILING | PALM SPRINGS AIR MUSEUM
THINGS TO DO
NOVEMBER 4
Kewet, the Cahuilla word for fiesta features activities including bird singers and dancers; demonstrations, and activities such as basket weaving, beading, gourd rattle making, traditional games, food, and a Native American Market. This event is free and is hosted in partnership with the Agua Caliente Band of Cahuilla Indians, the City of Palm Springs, and the Palm Springs Unified School District.
PALM SPRINGS VINTAGE MARKET 
NOVEMBER 5
Back for the first time this year, the Palm Springs Vintage Market is ready to showcase vintage finds from furniture to clothing, as well as live entertainment and food. This is a perfect way to spend your Saturday morning in Palm Springs! 
NOVEMBER 11
Join the Feel Good Festival's fabulous quest to embrace all things 'feelin' fine' in the heart of Desert Hot Springs. Immerse yourself in a day of pure joy as you explore the pristine splendor of the legendary Cabot's Pueblo Museum. Discover your inner bliss while you indulge in shopping, epic experiences, and full-blown immersion in their thrilling one-day festival dedicated to nature, well-being, art, and eco-chic fashion. It's a festival that's all about good vibes and great times
NOVEMBER 14
Prepare for a harmonious extravaganza as the world-renowned a cappella sensation, Pentatonix takes center stage at Acrisure Arena. A night of musical magic as the Grammy-winning quintet showcases their jaw-dropping vocal talents and electrifying stage presence. From chart-topping hits to breathtaking renditions of classic songs, Pentatonix will leave you mesmerized with their impeccable vocal arrangements and show-stopping performances. 
NOVEMBER 17 - DECEMBER 31
Step into the enchanting world of Magic of Lights from the cozy confines of your own vehicle and prepare to be thrilled by a dazzling array of classic holiday wonders. Immerse yourself in the joy of Winter Wonderland, the whimsy of the 12 Days of Christmas, the enchantment of Toyland, the merriment of festive Elves and more. With over two million sparkling lights, Magic of Lights promises to transport you to a world of nostalgia and festive delight that will leave everyone in awe
NOVEMBER 17 - 19
McCormick's Exotic Car Auction is a semi-annual event, held each February and November outdoors on the grounds of The Palm Springs Convention Center. Each auction features over 500 classic and exotic cars. Admission for the public is free on Friday, with 180 cars crossing the block and offering the opportunity to preview the weekend's auction. Saturday and Sunday are $15 per day or $25 for both days.
NOVEMBER 18
Palm Desert's 50th anniversary is happening in style. Join the festivities at the Palm Desert Civic Center Park from 3–10 pm. There will be food trucks galore and a wine and beer garden to keep the party going. Be ready for an unforgettable day with live performances from musical sensations like Rose Royce, Thomson Square, and some groovy desert rock bands including Brant Bjork, Fatso Jetson, Unsound, and more. This event is free and open to everyone.
NOVEMBER 23
Have yourself an exciting Thanksgiving Day treat in Greater Palm Springs at the Acrisure Invitational. This game will feature a nationally-televised college basketball showdown between Michigan State and the University of Arizona known as the Acrisure Classic. This game will follow the Detroit Lions game against the Green Bay Packers and will air live on FOX. Sponsored by Acrisure, a global fintech leader. It's a holiday sports event you won't want to miss.
NOVEMBER 28
Join the festive fun at the annual tree lighting ceremony at the Ritz Carlton, Rancho Mirage. Experience the magic of evolving lights and decorations, all while enjoying tasty bites and being serenaded by local carolers. This is a quintessential Rancho Mirage celebration to ignite your holiday spirit.
EVERY THURSDAY
Villagefest takes place in downtown Palm Springs where the street is closed to create a relaxed, fun, and festive atmosphere full of food, artists, fashion, and other unique vendors.
Oasis of Art
NOVEMBER 3
The renowned El Paseo Art Walk, a long-standing tradition on El Paseo, is now happening on the first Friday of every month, from November through May. There will be exhibit openings, artist receptions and more. Enjoy seeing everything there is to admire from each gallery and entertaining stops along the way.
NOVEMBER 4 - 5
One of Rancho Mirage's most-loved events is back with a rejuvenated look and concept. Formerly known as the Rancho Mirage Art Affaire, the new Festival of the Arts is a stunning museum exhibition with the joy of being outdoors. Thirty handpicked artists from Southern California, Texas, and the Pacific Northwest will showcase their most recent work in glass, ceramics, textiles, photography, painting, sculpture, and digital. Get to know the artists, learn the stories behind their creations, and see the artwork being made.
NOVEMBER 10
Prepare to be starstruck as the enchanting town of Yucca Valley rolls out the red carpet for the 5th Anniversary of the Yucca Valley Film Festival. It's a dazzling celebration that's more than just movies; there's a special section just for kids, a fun-filled photo booth, exclusive masterclasses, engaging roundtables, and fantastic meet & greets.
NOVEMBER 16 - 19
Make the La Quinta Art Celebration the destination for a fun desert road trip. Experience a wide range of artwork showcased at La Quinta Civic Center Park where 200 world-class artists will exhibit their spectacular creations in styles from classical to whimsical. 
 
DINING
NOVEMBER 11
The Palm Springs Wine & Food Experience will host an experience full of deliciousness for guests to taste, savor, and explore in the Palm Springs culinary scene, from local trends to regional traditions. Enjoy an outstanding foodie showcase by local chefs, emerging talent, and nationally renowned culinary leaders. Lively cooking demonstrations and seminars will deliver unforgettable experiences for fans, connoisseurs, and people in the gourmet food industry.
NOVEMBER 18
Head over to the City of Indio for the 6th Annual Indio California BBQ State Championship and Festival. This BBQ competition draws pit masters from across the nation to compete for a big money prize as the reward for the best plate. As part of the festivities, BBQ competitors will be offering their championship-style delights for sale to the public. Come out and sample some of the best contest-quality BBQ in the nation. This year's event will include live entertainment, a kids' zone, and more. Admission to this event is free.
EVERY FRIDAY
Experience the City of Indio as it presents its beloved event, Food Truck Fridays. Taking place on Friday at the corner of Towne Street and Bliss Avenue this delightful gathering offers an array of delectable food trucks and live music.
EVERY FRIDAY
Indian Wells is now embracing the introduction of the Southwest Food Fest, which takes place every Friday evening. This occasion will feature local food vendors, arts, crafts, and a diverse market for shopping. The atmosphere will be brimming with entertainment, including games, activities, and live music, creating an enjoyable and thrilling experience for all.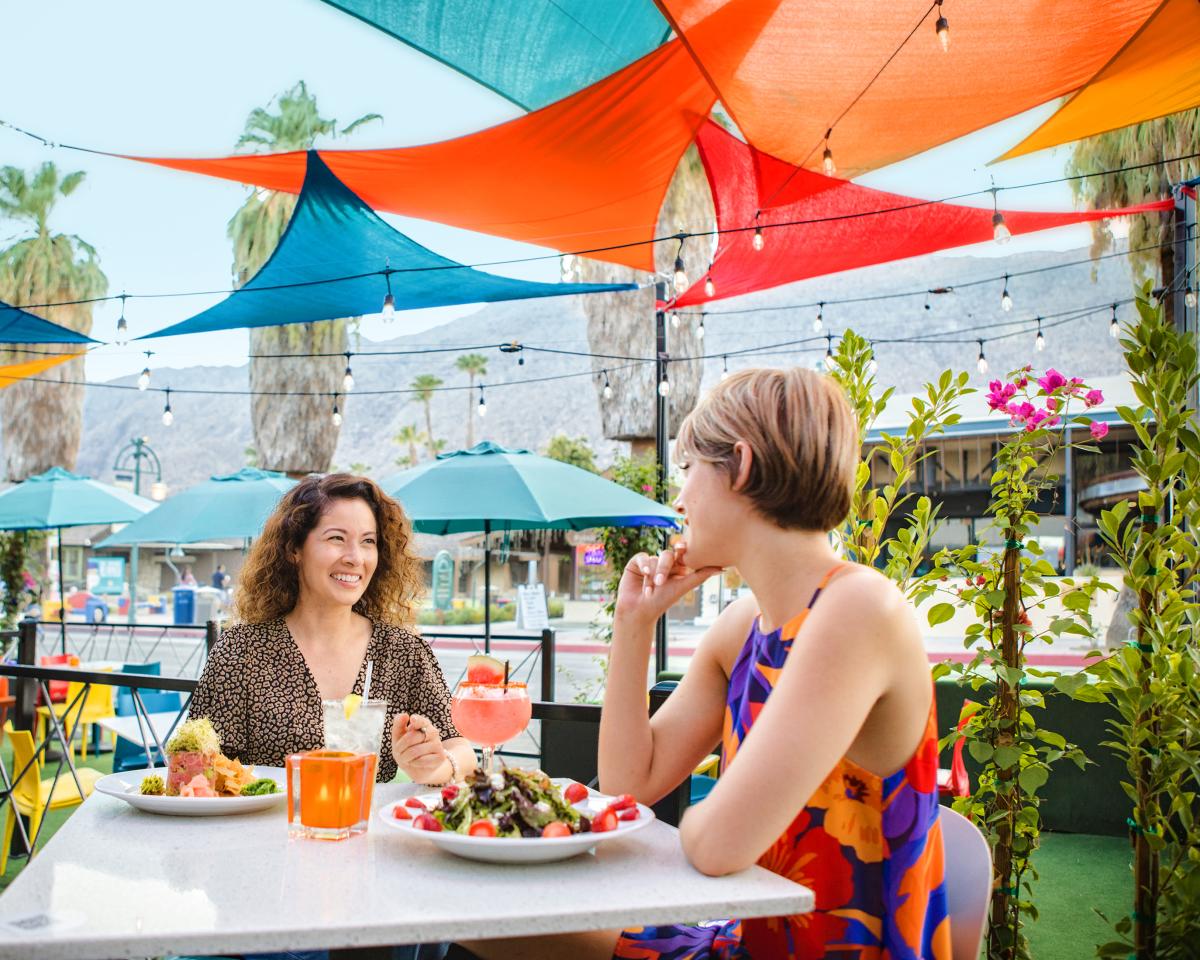 November offers amazing weather this time of year. Dine under swaying palm trees and a breathtaking landscape — Greater Palm Springs is home to a variety of eateries that offer guests the opportunity to take their dining experience outdoors and take in the beautiful sights of this Southern California oasis. Embrace the Al Fresco Dining culture during your visit so you can indulge in the beautiful scenery as you eat.
 
HEALTH & WELLNESS
NOVEMBER 4
Lace up your walking shoes and be a part of a walk to end Alzheimer's. Where each step brings us closer to a world without Alzheimer's disease. Walk alongside fellow supporters, share stories of resilience, and show your commitment to finding a cure at Palm Desert Civic Center Park. Come be a part of the hope, love, and determination to end Alzheimer's once and for all.
NOVEMBER 4
This year, you can participate in person or virtually, so anyone can take part in this 5k! Hosted by Palm Springs Front Runners & Walkers, an informal network of LGBTQ+ running groups that form around the world, this walk/run will take you through the historic neighborhood of Las Palmas in Palm Springs, consisting of mostly flat, paved streets. Proceeds will benefit the LGBTQ+ Community Center of the Desert  ('The Center') and the Transgender Health and Wellness Center. Come out, show your support, and have some fun!
NOVEMBER 18
Dive into a world of holistic wellness, connect with local experts, and explore a spectrum of medical, fitness, and relaxing spa options at the Coachella Health Festival. You will find an array of free wellness screenings to keep you in top shape. In between shopping and informative sessions, you can kick back and relax in front of the main stage where a lively sports fashion showcase awaits, unveiling the latest trends in golf, tennis, and pickleball attire. It's a day of wellness, style, and pure enjoyment.
NOVEMBER 23
Get a workout before digging into Thanksgiving dinner at this year's Wild Turkey Trot in downtown Palm Springs. Take in the scenic views, and run through charming neighborhoods on a course perfect for the whole family, even your four-legged friends. 
NOVEMBER 23
Start your Thanksgiving morning off on an active note with friends and family at the Fortem Financial Thanksgiving 5K on El Paseo. Enjoy the festivities surrounding this event as it features exhibitor booths, a photo station, kids' zone, and a beer garden. Sign up and join the fun and vibrant atmosphere this year for Thanksgiving.
Guided by the esteemed instructor Vanessa Johnson at The Spa at Séc-he, this aqueous practice embraces the art of gentleness, empowering you to nurture your inner strength, achieve poised equilibrium, and expand your range of motion. For a mere $15, immerse yourself in this transformative experience lasting 45 minutes—a precious add-on activity that promises to leave you revitalized and deeply attuned to the serenity within.
Embark on the wondrous commencement of every Saturday at The Drift Hotel, where a delightful hour-long yoga flow awaits you upon the inviting outdoor terrace of Sol Studio. Envision yourself amidst this serene and picturesque setting, immersing yourself in the harmonious rhythm of yoga, as you revel in the blissful interplay between mind, body, and spirit.
Elevate offers a one-hour sound bath experience every Friday featuring crystal bowls and a gong to promote deep rejuvenation. The session commences with gentle breathwork to help you ground and connect with the space, followed by a guided relaxation before immersing you in the soothing sound bath, aligning your energy and deeply relaxing your nervous system to elevate your overall well-being.

There is something for everyone this month in Greater Palm Springs. The question now is what will you find?