Luxurious suites with staggering views. Intoxicating spas with indulgent treatments. Incredible dining, golf, tennis, waterslides and poker. The list of amazing amenities goes on at the well-appointed resort properties in Rancho Mirage, which is why even the pickiest of hotel junkies make a beeline to the city for its excellent, world-class resorts. Who doesn't like to get pampered in this relaxing oasis with perfect accommodations, fine amenities, terrific dining and amazing hospitality? These Rancho Mirage resorts exceed expectations and take the resort experience to the next level.
Sprawling a massive 360 acres of unspoiled landscape, the Westin Mission Hills is almost the size of NYC's Central Park—and, as you can imagine, it never feels crowded. There are three pools, myriad recreational facilities and four dining spots to choose from, not to mention two championship golf courses and plenty of family and kid related amenities, such as the arcade and the kid's club. Get romantic with your partner in the 14,000-square-foot spa and take in the magnificent sunset with the iconic backdrop of the canyons.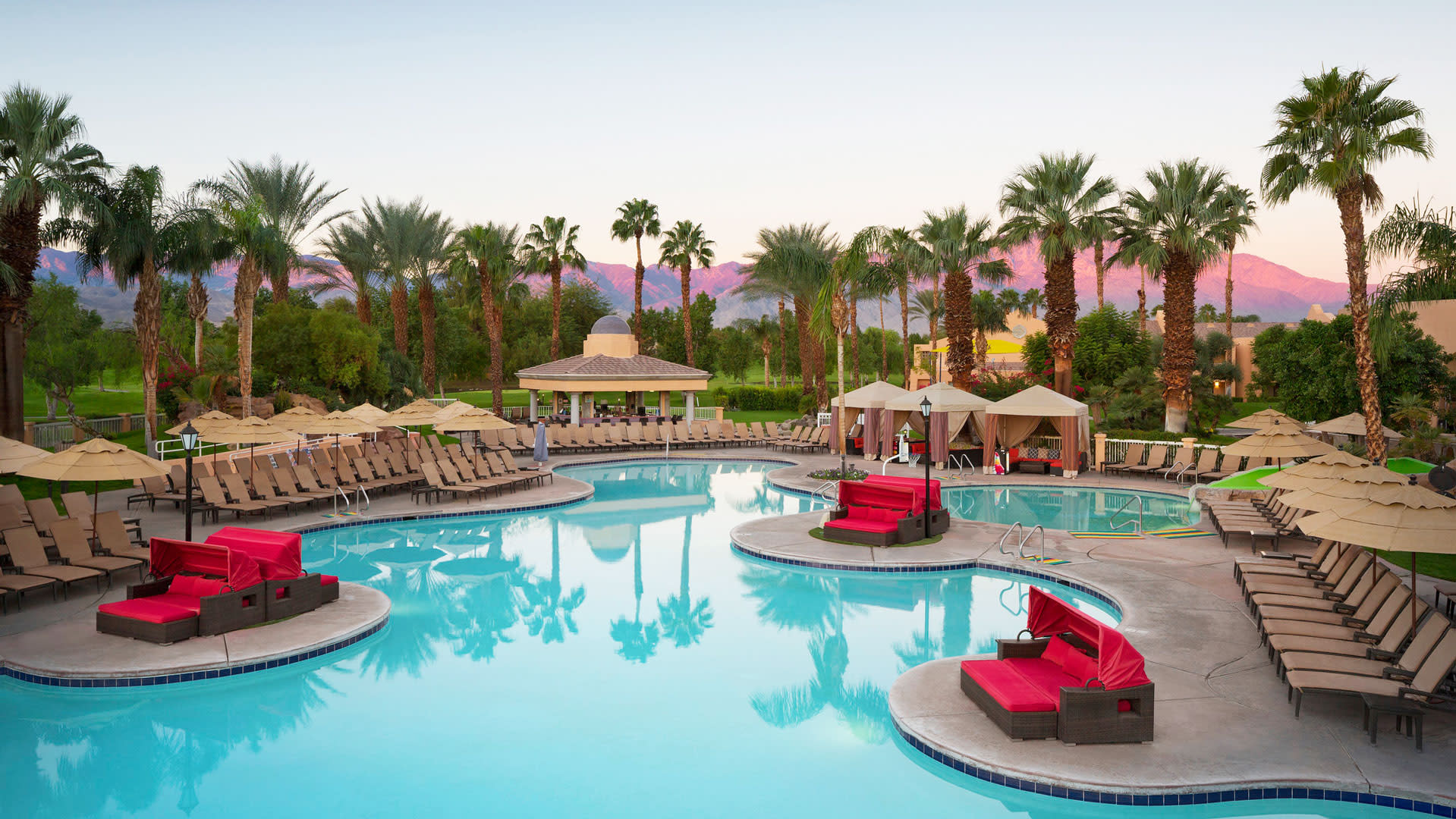 The Ritz-Carlton, Rancho Mirage is said to be one of the company's most prized properties, and the resort speaks for itself. Perched elegantly atop a 650-foot bluff that overlooks the valley, the views at the Ritz are completely unrivaled, setting the scene for an unforgettable stay. Most discerning guests lounge at one of two pools (particularly the intimate, infinity adult pool), experience the Club Lounge and spend hours in the pampering, stand-alone spa with water journeys and outdoor relaxation areas (not to mention guests can create their own custom-made body scrubs and body butter). The tony, fine-dining Edge Steakhouse and Bar is as swank as it comes, a real treat for gourmands and foodies alike.
There's so much action at Omni Rancho Las Palmas that you never really have to leave—and most guests never do! The 444-room, family-friendly resort set on 240 lush acres excels in recreational activities, from tennis clinics (with 25 courts) to a full-service spa that's known to leave guests completely knackered in bliss. Among five excellent dining outlets, the sports bar is a favorite for visitors and locals alike thanks to a lively happy hour, local brews on tap and all-around good vibes. Thrills can be had at Splashtopia, the resort's very own water park with 425-foot lazy river and two 100-foot waterslides.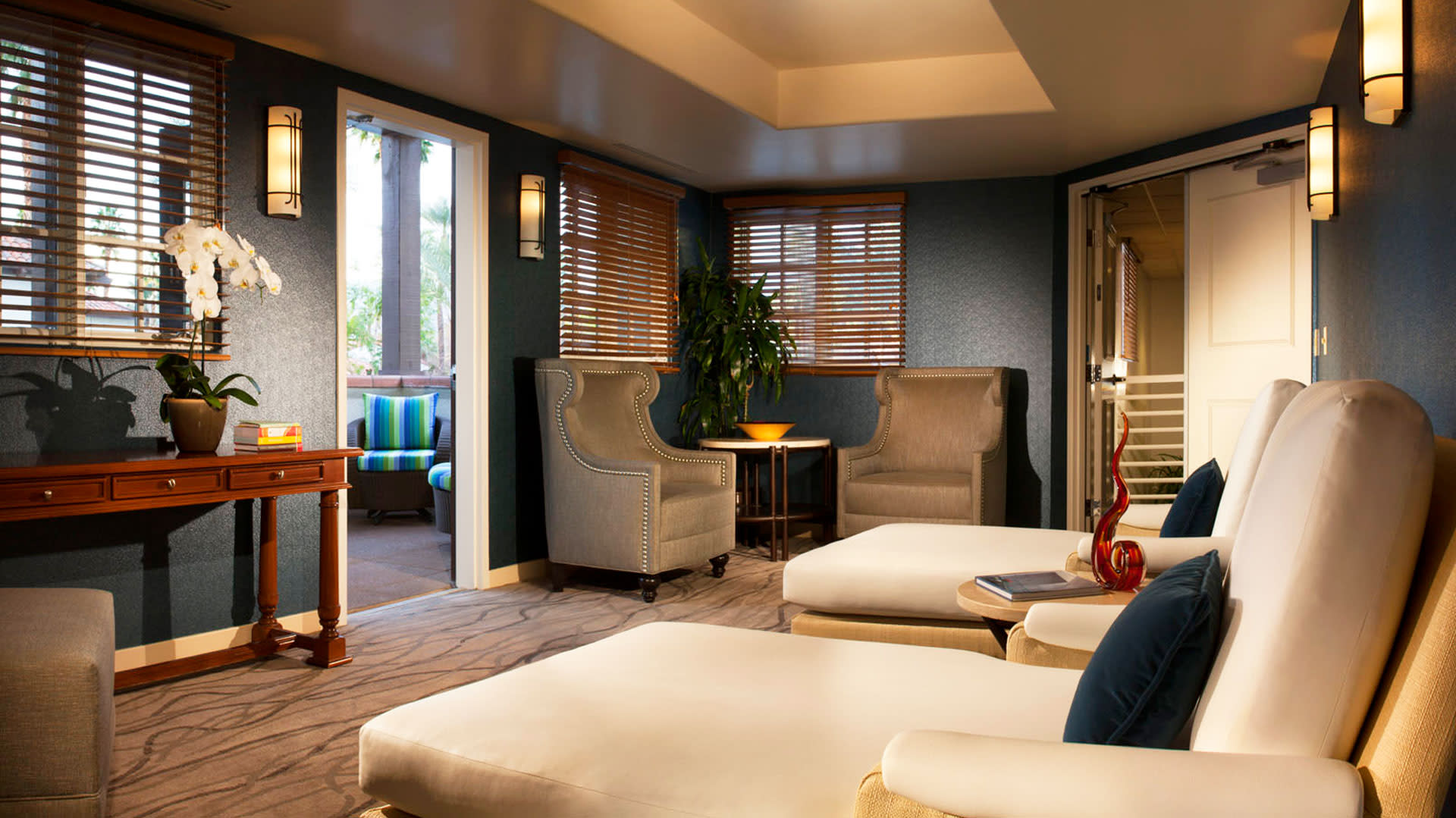 Watch out, Vegas! At Agua Caliente Resort Casino Spa Rancho Mirage, you don't have to go far to experience heaps of adult fun in a thriving environment. The popular casino resort is loaded with entertainment and exciting amenities, from five amazing restaurants and two outdoor pools to a first-class theater—The Show—with live concerts, top entertainment headliners and naturally, dozens of table games and slot machines. The massive pool party at Agua Caliente is considered among the wildest in the oasis, and lucky guests unwind in the award-winning, 10,500-square-foot Sunstone Spa for the ultimate vacation.