Our Southern California oasis is filled with celebrations, from music festivals to golf and tennis tournaments to LGBTQ+ events, there is never a dull moment in Greater Palm Springs.
February
Palm Springs is home to some of the most iconic mid-century modern architect, with historical homes and buildings that still inspire designers all around the world. Modernism Week is an 11-day experience, featuring over 350 events on the agenda, including meetings and discussions, extravagant parties, tours on busses and bikes through neighborhoods, or go inside on a Home Tour. There is so much to discover and extraordinary homes to see; find your way to Modernism Week. 
March
Returning in 2023 is Desert X. A free biennial outdoor art exhibit comprised of multiple installations sprinkled throughout Greater Palm Springs. Desert X has quickly become on of the destinations premier events. Art lovers, culture connoisseurs and anyone alike can discover amazing, visual works in unexpected places—in the wide-open desert, next to parks and even on the sides of buildings. Be sure to mark Desert X on your list of must-do events in Greater Palm Springs this year. 
Top tennis players and enthusiastic fans come to Greater Palm Springs for the BNP Paribas Open, a legendary tournament in Indian Wells. As one of the most notable tennis tournaments in the world, the BNP Paribas Open offers nearly two weeks of high-stakes matches among world's best professional tennis players. As one of the top tennis venues in Southern California, the Indian Wells Tennis Garden draws a record number of attendees year after year.
Palm Desert Food & Wine Festival 
Calling all wine and food lovers to the Palm Desert Food & Wine Festival for an incredible culinary experience, featuring some of the nation's top chefs. This three-day event features more than 30 local and celebrity chefs, more than 40 restaurants and serve over 60 premium wines. If you are looking to be impressed by the culinary scene, buy your tickets and get to indulging in nothing but the best, from luncheons to wine tastings to specialty dinners plated just for you. 
You won't want to miss the top-ranked fine arts festival in the nation that takes place right here, in Greater Palm Springs. More that 230 renowned artists display their finest works at the La Quinta Arts Celebration, where featured artists have been known to draw in more that 20,000 attendees to the scenic La Quinta Civic Center Campus for a weekend of art and entertainment.
The Galleri Classic at Mission Hills Country Club
Greater Palm Springs welcomes their newest PGA Tour Tournament with The Galleri Classic. Hosted at Mission Hills Country Club, this tournament will feature 78 PGA TOUR Champions professionals, including World Golf Hall of Fame members, who will play 54 holes of stroke play for a purse of $2.2 million. Make sure to book your single or multi-day passes in advance for this premier golfing event.

Fashion Week El Paseo is a world-class event that highlights avant-garde designs and top designers from the fashion world, all while offering exclusive trunk shows, runway events, celebrity meet-and-greets and parties. Fashionistas, mark your calendar for this unparalleled fashion experience, you will not want to miss.
April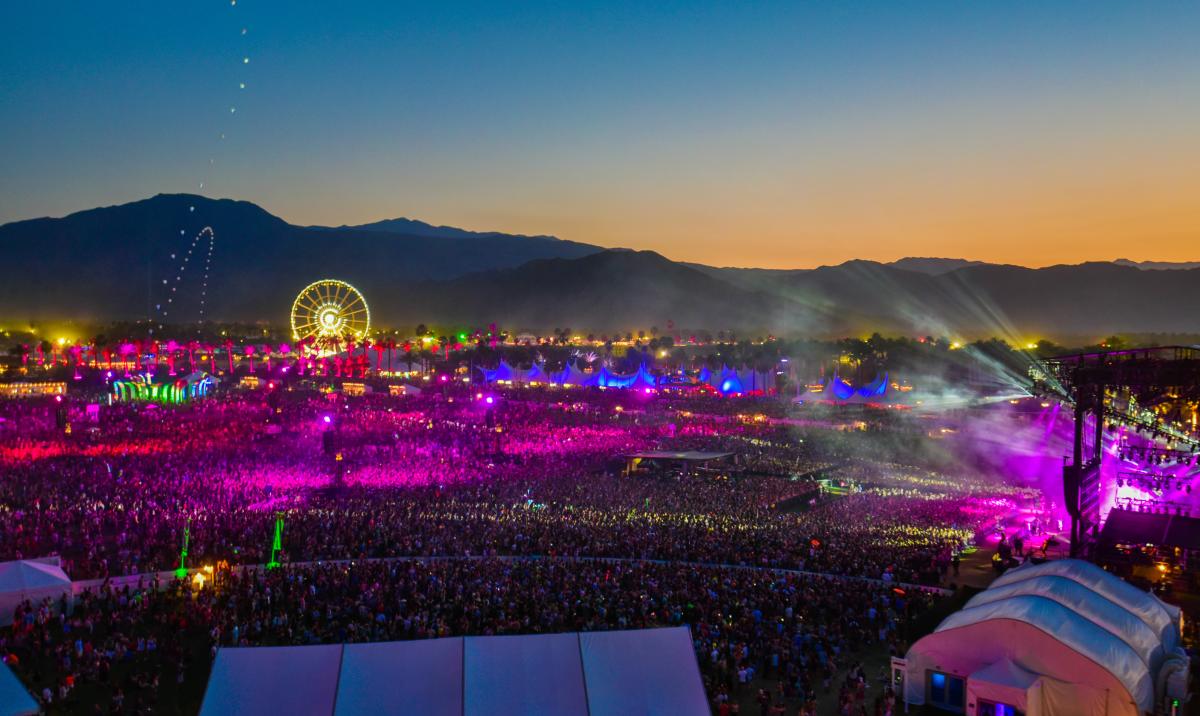 Coachella Valley Music and Arts Festival offers experiences that are unmatched. Coachella offers an inclusive lineup tapping different genres, one-of-a-kind art exhibits, parties where celebrities are bound to attend and an atmosphere that is focused on enjoying life. Grab some friends and camp on the grounds or book your stay; Coachella Valley Music and Arts Festival is a must in Greater Palm Springs.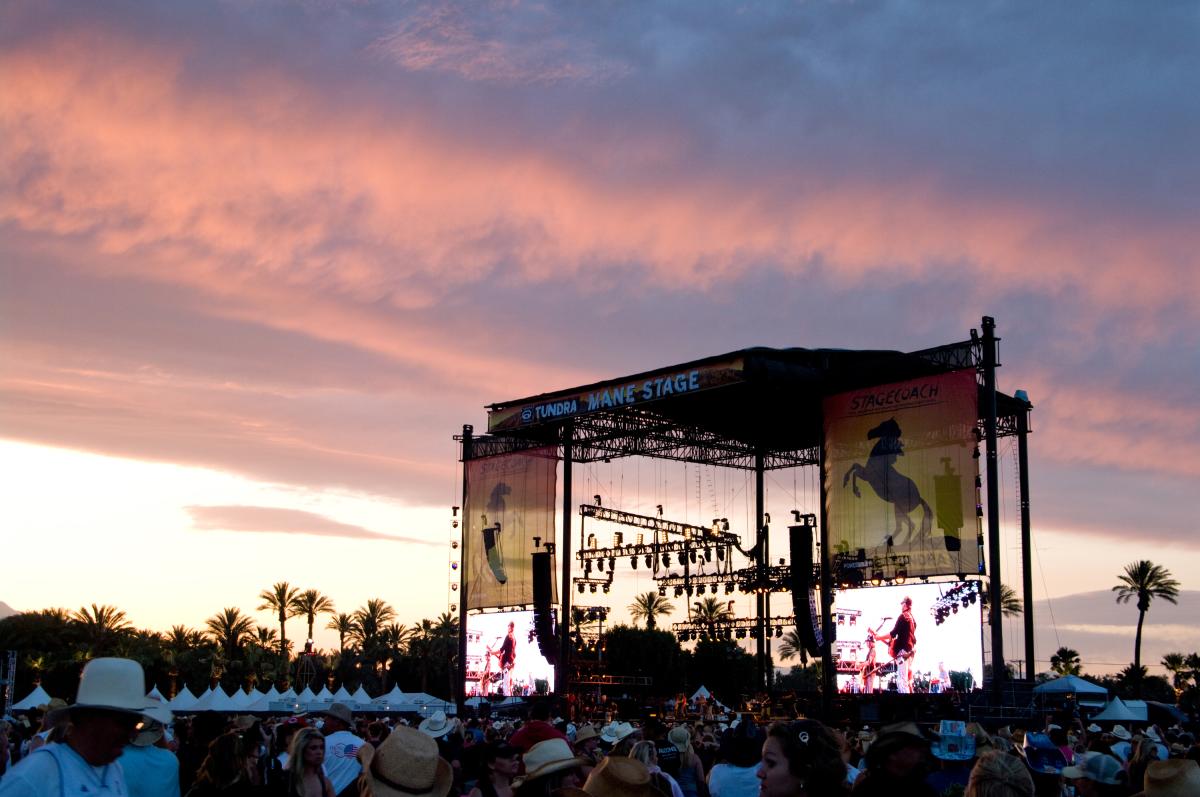 Dust off those boots and head on over to Stagecoach Country Music Festival for a weekend filled with live country music from top headliners, like Carrie Underwood and Shania Twain. This country inspired weekend is filled with dancing, games, shopping, food and drinks; and yes, kids are welcome and offered kids zones and experiences of their own!
Known as the pinnacle gay event of the season, White Party has attracted over 30,000 people internationally to make their way to Greater Palm Springs to come together and celebrate. With itineraries made for party goers, there are events at all times of the day and night. Pool parties are accompanied by DJs and top music performers, yoga sessions for recharging and after parties like you've never experienced.
May
Enjoy the beautiful atmosphere that Joshua Tree has to offer while letting your inner soul free. Experience an intimate festival like you haven't seen before in a one-of-kind setting where the lines between performer and viewer are blurred. 
June
ShortFest
One of the most acclaimed short film showcases in the world is the Palm Springs International Short Film Festival. This week long event is held annually and welcomes attendees, filmmakers and producers from around the world to Camelot Theatres, where hundreds of short films, from true stories to action or romance plots, are on schedule for everyone's viewing pleasure. Throughout ShortFest, there are many scholarship opportunities and awards with money prizes that are up for grabs, as the filmmakers show off their best work. Buy your tickets, sit back and enjoy the show at ShortFest. 
August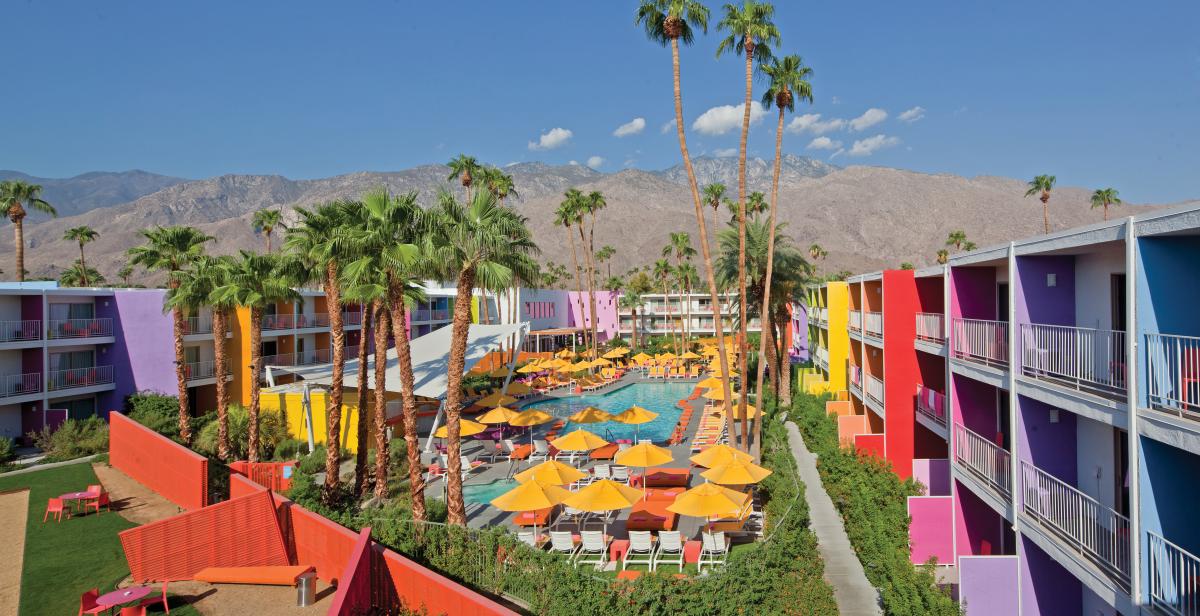 Two weekends are purely dedicated to summer fun, live music, dancing and free spirits at Splash House in Palm Springs. With a new and improved line-up every year, Splash House provides all the necessary fun to end the summer on an unforgettable note. These shows and parties are hosted at a couple different hotels, making it easy to go from sleep mode to party mode. Dance in the pool under the sun, then continue it under the stars and by planes at the Palm Springs Air Museum with their After Hours series.
September
What is known as the largest all-girl music event in the world, The Dinah brings the party to Palm Springs for the weekend. They have popular artists and DJs headline, dancers and entertainers, and, most importantly, offer the ultimate pool party for all women and their supporters. The Dinah never disappoints when it comes to celebrating together.
October
A festival so nice, you just need it twice. Are you all about celebrating music, community and movement? If so, you should take the short drive from Greater Palm Springs to Joshua Tree for the Joshua Tree Music Festival. Join in for the weekend and uplift spirits, dance to live music and DJs, attend yoga and sound healing sessions, eat delicious food and more.
Modernism Week Fall Preview

Palm Springs is notable for the midcentury modern architecture that is showcased throughout the city, overflowing into the cities of Greater Palm Springs. Modernism Week – October is a four-day showcase to what is to come months later at Modernism Week. Featuring more that 50 events, these days are filled with tours, talks, parties at exclusive locations, as well as the Palm Springs Modernism Show & Sale Fall Edition. This event will premiere over 40 national and international decorative and fine arts dealers.
November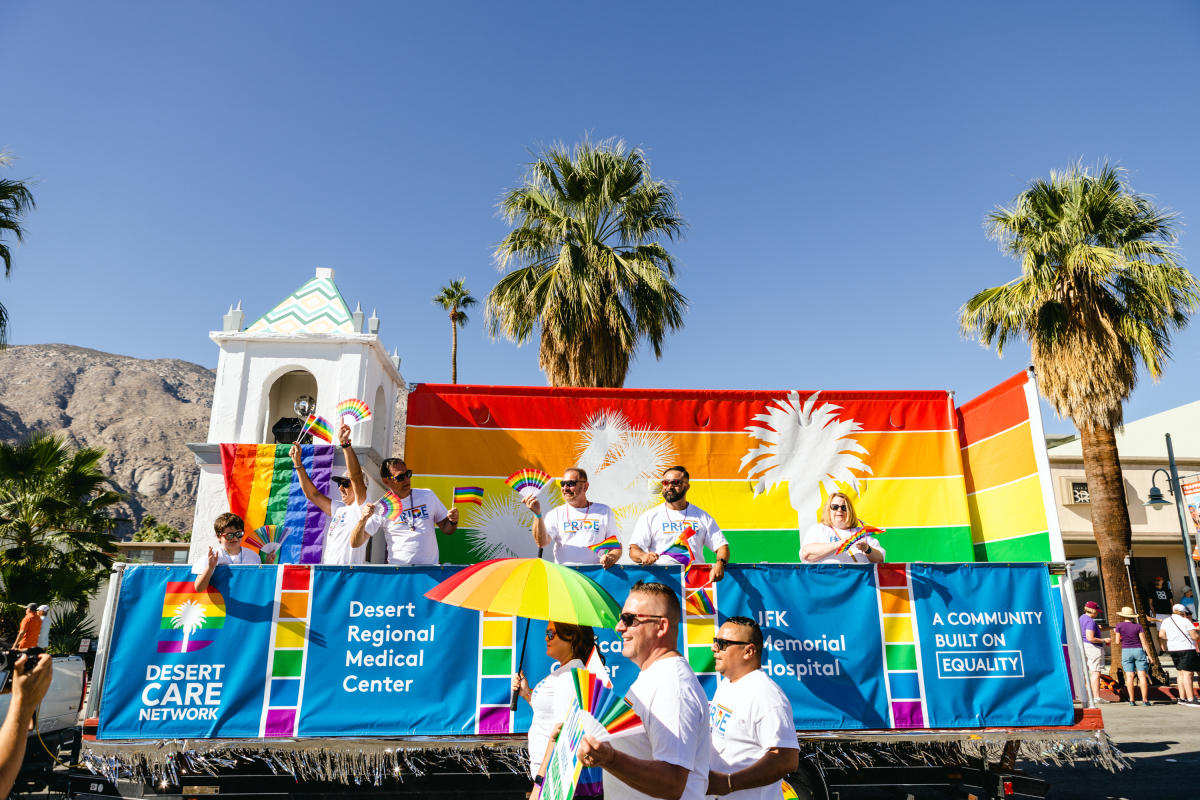 Downtown Palm Springs transforms into one fabulous block party during the Greater Palm Springs Pride Festival. The weekend celebration of the LGBTQ+ community includes a free festival, a lively parade and nightly parties. Join in on this all-inclusive fun and celebrate the beauty of life!
Hot Air Balloon Festival and Food Truck Fiesta
Get ready to experience fun at the Cathedral City Hot Air Balloon Festival, featuring the Food Truck Fiesta – offering hot air balloon rides, family activities, live music and a night event with glowing balloons. Whether you are taking the entire family out for an adventure or need a place to go for a romantic date night, this festival has something for everyone. General admission is free, certain events and VIP access areas will require a pass or tickets. 
Props and Hops Craft Beer Festival 
Hosting over 25 craft breweries, live music performances, an In-N-Out food truck and plane rides (yes, real planes) – Props and Hops takes over the Miles Hangar in the Palm Springs Air Museum. With 100 foot hangar doors open to the outside, enjoy a sample of beers while you watch vintage planes land and take off from the tarmac. Want to experience it yourself? Purchase a ticket to fly in the vintage military C-47 Skytrain Ride or the WWII PT-17 Stearman Ride. The sky is the limit at Props and Hops Craft Beer Festival. 
December 
Ranked in the top 10 All-American Food Festivals in the nation by Food Network, the International Tamale Festival boasts with amazing tamales, a supporting community and a lively atmosphere. There are more than 300 vendors, 5 stages for live entertainment, wine and beer gardens and the opportunity to sample home made tamales. This is event is free and open to all. 
What better way to spend the holidays than in this Southern California oasis? Find tree lightings, parades, holiday photo opportunities and holiday performances, there is something for everyone. Plan your holiday season and fill your calendar with some festive events. 
January
Palm Springs International Film Festival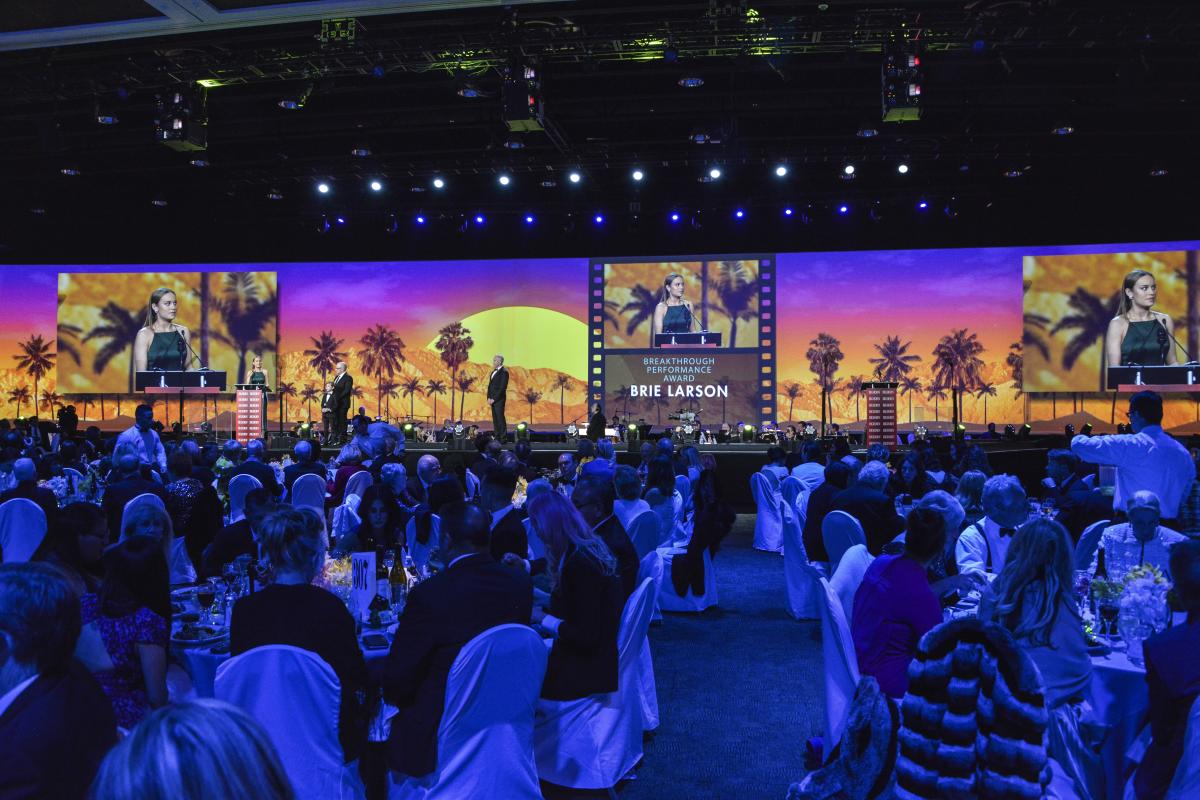 Celebrities have had a long love affair with Greater Palm Springs, dating back to the days of Marilyn Monroe and the Rat Pack. Today's A-listers flock to this destination for the star-studded Palm Springs International Film Festival. With its exclusive film screenings, panels with industry leaders and the famed red carpet of the annual Gala, the Palm Springs International Film Festival is not only one of the most popular events of the season–it's also one of the largest film festival in North America.
Enjoy four days of world-class golf and a good competition, where the winners will represent a charitable initiative with winnings donated through The Mickelson Foundation.