As part of our "Love Local" series, we'll be spotlighting some of the shops, restaurants, spas, attractions and businesses that give Greater Palm Springs its personality—the stories that capture not only our destination's unique set of experiences but also our hearts. Because to know them is to love them.
"Good things and energy start at home, and our community is a part of our home. We're surrounded by it. I think it's really important to support the people around you and amplify them to make sure that when people come here to visit that they're aware of them."
For Kenya Knight and Taib Lotfi, co-owners of local home décor and rug boutique Soukie Modern, social media has always been a gateway to sharing their shop's unique finds with the rest of the world. In fact, the husband and wife duo met through Instagram back in 2014, when Kenya was in search of a Moroccan rug for her modeling agency office in L.A. Taib, born in Morocco and completely enamored with the art and culture of Berber rug weaving, had been using the social media platform to sell hand-woven rugs, which caught Kenya's eye and planted a seed that eventually bloomed into both a friendship and a thriving business.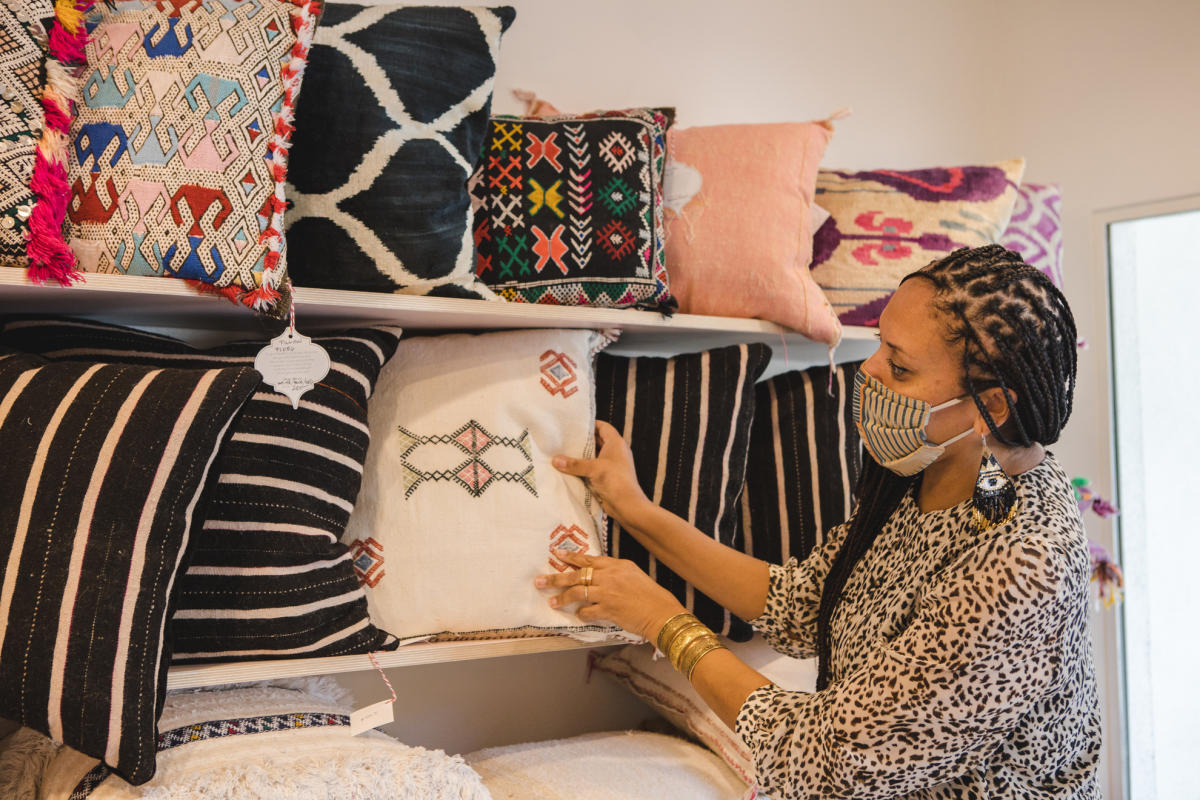 Located inside The Shops at Thirteen Forty Five in Palm Springs and inspired by marketplaces in Marrakech known as "souks," Soukie Modern combines Taib's passion for Moroccan textiles, weaving and his Berber ancestry with the couple's love for the desert. "There's so much to do here that more and more people are discovering," says Kenya, who became a part-time Greater Palm Springs resident herself over a decade ago, when she spent a rare rainy afternoon visiting open houses and fell for one of the area's Desert Modernist homes. "There's golf, tennis, hiking, great dining and a national park. But then there's also all this local artistry and a real passion for wellness. The area just attracts such an artistic community of people."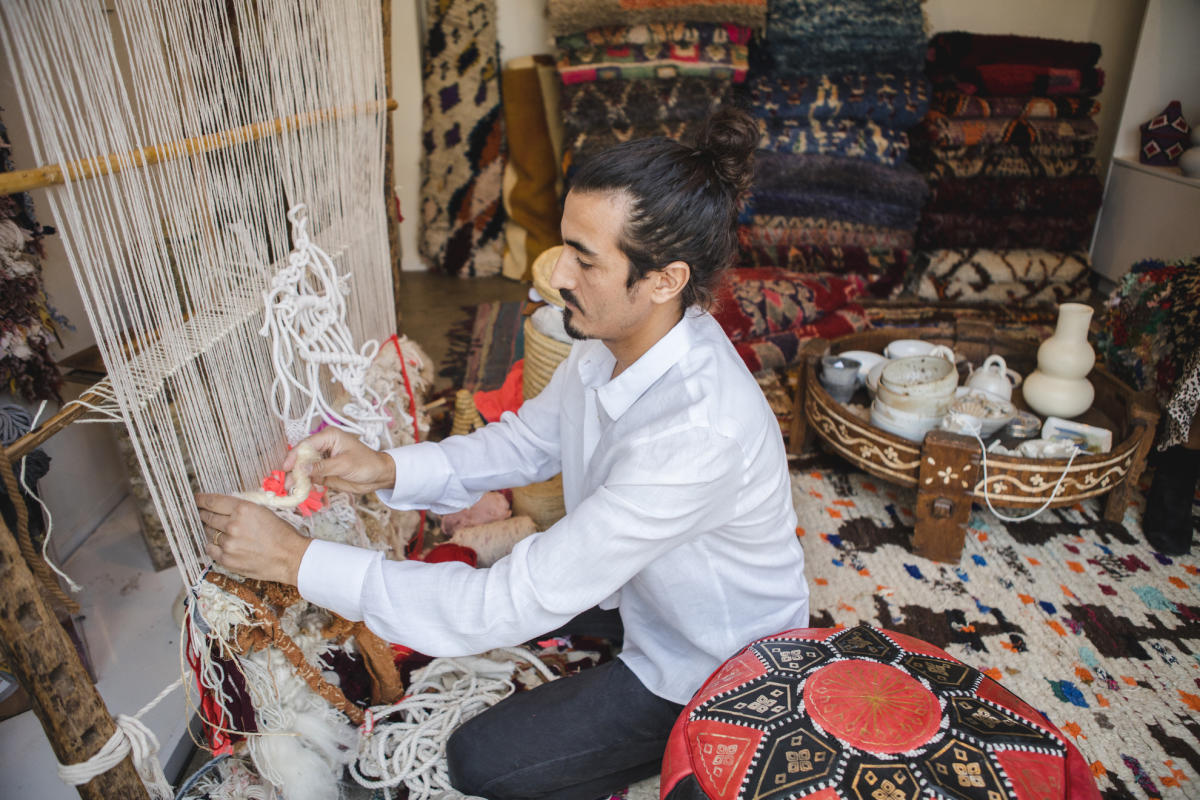 The finely curated space within Soukie Modern is equally alluring, filled to the brim with wares imported from afar. "We have the shop specifically set up so you can imagine all of these things in your own home," she explains, motioning toward the stacks of multicolored carpets, throw pillows and poufs; brightly hued bread baskets and decorative metal lanterns; and breezy kaftans perfect for sun-kissed afternoons by the pool.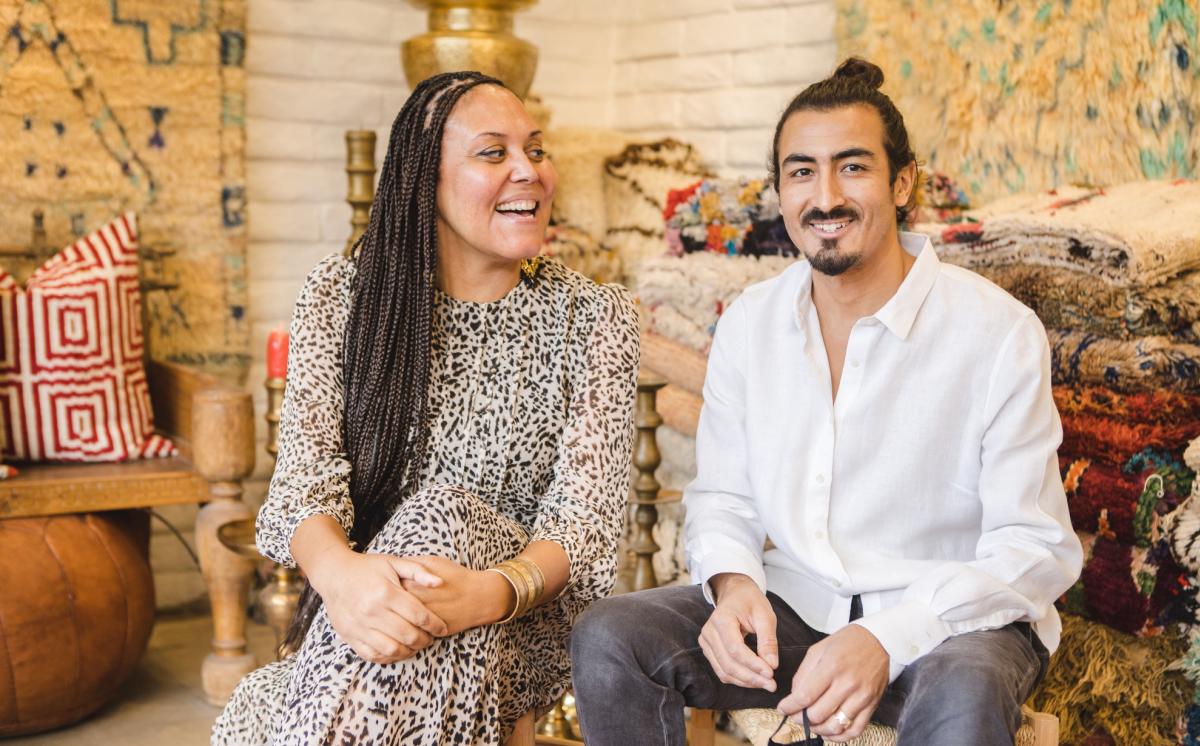 It's no surprise this little spot has made a big impression on locals and visitors looking for one-of-a-kind treasures, and every purchase and positive experience fills Kenya and Taib with pride. But their business, Kenya says, is about more than simply bringing something different to the area. "One of the greatest feelings for us is getting to inform people about Taib's culture," she shares. "Our shop is really a love story to the Berber people and Morocco in general."
Soukie Modern
1345 N. Palm Canyon Drive, Palm Springs, CA 92262
310-955-1060
www.soukiemodern.com
Show us some love! Shop, dine and support local businesses in Greater Palm Springs during your next visit.