Movie magic is never in short supply in Greater Palm Springs, and this year is no exception as the 31st Annual Palm Springs International Film Festival begins on Thursday, January 2, 2020. The festival will run through January 13 across various theaters and venues, celebrating the artistic achievements in cinema within the past year. Here is your guide to this globally famous festival, including need-to-know dates, events, and what to expect whether it's your first time enjoying the show or you're a longtime festival attendee. 
When the Stars Come Out
The Palm Springs International Film Festival begins with the star-studded Awards Gala on January 2, held at the Palm Springs Convention Center. This year, actress Renée Zellweger of Bridget Jones's Diary fame will be awarded the Desert Palm Achievement Award for her performance in the film Judy—chronicling showbiz legend Judy Garland as she arrives in swinging London to perform in a sell-out run at The Talk of the Town. Past winners of this prestigious award include last year's Best Actress Academy Award winner Olivia Colman, Halle Berry, Sandra Bullock, Julianne Moore, Natalie Portman, Saoirse Ronan, and Charlize Theron.
Joaquin Phoenix will be honored with the Chairman's Award for his performance in Joker at the annual Film Awards Gala. The award will also be presented by Joker co-writer/director/producer Todd Phillips.
Before the Show
After you get your film ticket, there are still a few things to remember before the start of the flick. Lines for film screenings begin forming one hour prior to the start of the film, so plan on arriving at least 30 minutes prior to showtime. Seating is not guaranteed if you arrive within ten minutes before the start of the film. Enter the "Ticket Holder" line for the specific film you have tickets for if they are pre-ordered and ready to go. If you plan on attending a special event, you will not be granted entry without a ticket or a valid pass with a valid photo ID. There is a chance that a film screening may be deemed standby, which means that the allotment of advance tickets has been reached. There is still a chance to get a seat if you were not able to purchase advance tickets, since some reserved seats may go unclaimed. These released seats will be sold on a first-come, first-served basis.
Go the Express Route 
Passes and Film Awards Gala seats and tables are now available when purchasing with an eligible American Express Card. Customers can order online or call 760.969.7533 from 9 a.m. to 5 p.m. American Express Card Member pre-sale access to Festival event and screening tickets will be available beginning at 9 a.m. on December 10 through December 16, 2019. Purchases may be made online or on the phone by calling 800.898.7256 or 760.778.8979. All purchases during the pre-sale event must be made with an eligible American Express Card to qualify.
The Price is Right
Since August 8 of this year, film screening vouchers can be purchased in 6-packs for $69. Vouchers are a great way to save money on individual tickets. They can be redeemed on any $13 priced screening but may not be used in place of higher-priced tickets. This includes, but is not limited to: Opening Night, Closing Night, special presentations, events, or Talking Pictures  Vouchers themselves will not grant you entry into films, so be sure to redeem them for tickets before heading to a screening. Vouchers are not exchangeable during American Express pre-sale days in December. General ticket sales begin on December 20 at 9 a.m.
Additional Information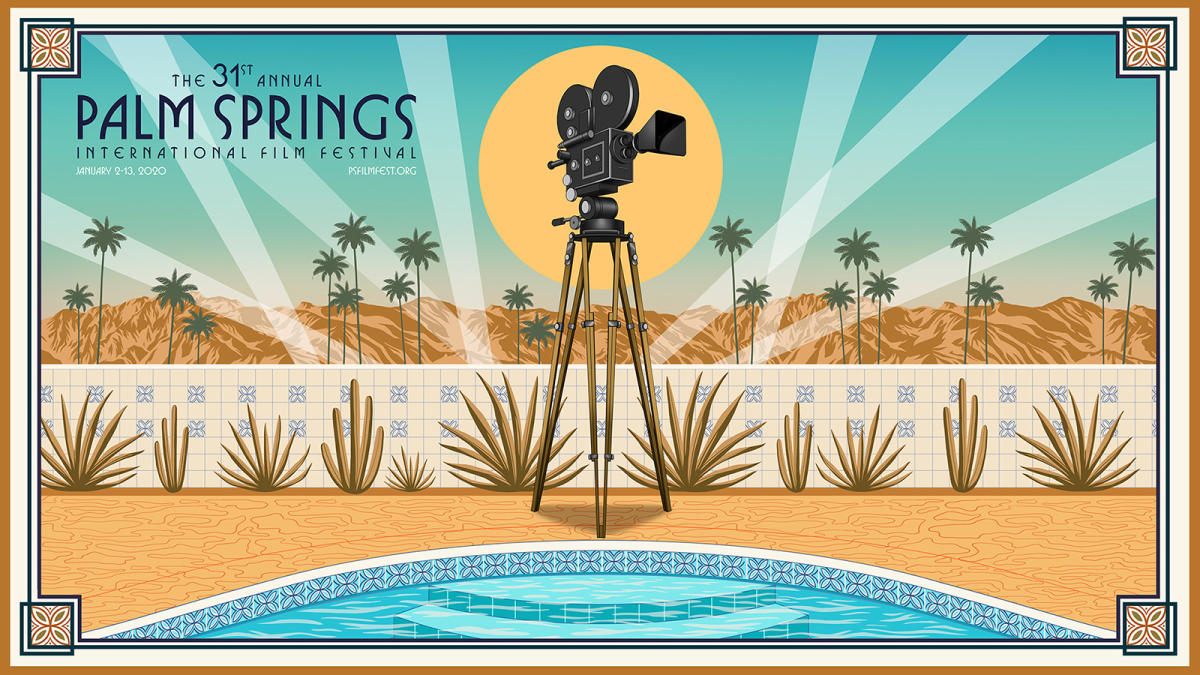 A complete list of films and screenings will be announced and viewable on the Palm Springs International Film Festival website on December 10. Festival Film Guides will be available at the Ticket and Information Center and Festival Office on December 16. In the event that you have to leave the auditorium, be sure to take your ticket stub with you and pick up a re-admit pass before you leave. No one can be re-admitted to the festival without this pass or the original ticket stub. A ballot will also be given at the beginning of each screening to score the film. Audiences can turn this ballot in at the end of the screening so the film can be considered part of the Best of the Fest selections.
Planning your trip to the oasis for this fabulous event? Take a look at where you can stay, dine, and explore during your time in Greater Palm Springs. We'll see you here!