It's the most wonderful time of the year for movie buffs and lovers of cinema as the Palm Springs International Film Festival returns for its 30th year. The world-famous festival offers 12 days of events and screenings of over 180 films from around the world. Whether this is your first time at the star-studded event or you're a festival expert,  it's time for a refresher course on the ins and outs of the Palm Springs International Film Festival.
Lights, Camera, Action!
The festivities begin on Jan. 3, 2019, with the annual Film Awards Gala hosted at the Palm Springs Convention Center. Lasting from 5 p.m. to 9:30 p.m., this Black Tie ceremony honors some of Hollywood's biggest stars for their contributions in film over the past year. The 2019 Film Award Gala honorees include Icon Award recipient Glenn Close for her performance in The Wife, Breakthrough Performance Award winner Rami Malek for his role in Bohemian Rhapsody, Spotlight Award recipient Melissa McCarthy for her work in Can You Ever Forgive Me?, Sonny Bono Visionary Award winner Alfonso Cuaron for ROMA, Director of the Year Award honoree Bradley Cooper for A Star is Born, and the Career Achievement Award recipient Spike Lee for BlacKkKlansman. Tickets to the 2019 Film Awards Gala are available at the festival website, with seat prices ranging from general, VIP, Premier, Platinum, and VIP platinum seating. The festival ends on Jan. 14, 2019, as the Best of the Fest screenings take place to mark the highest-rated films chosen by audiences.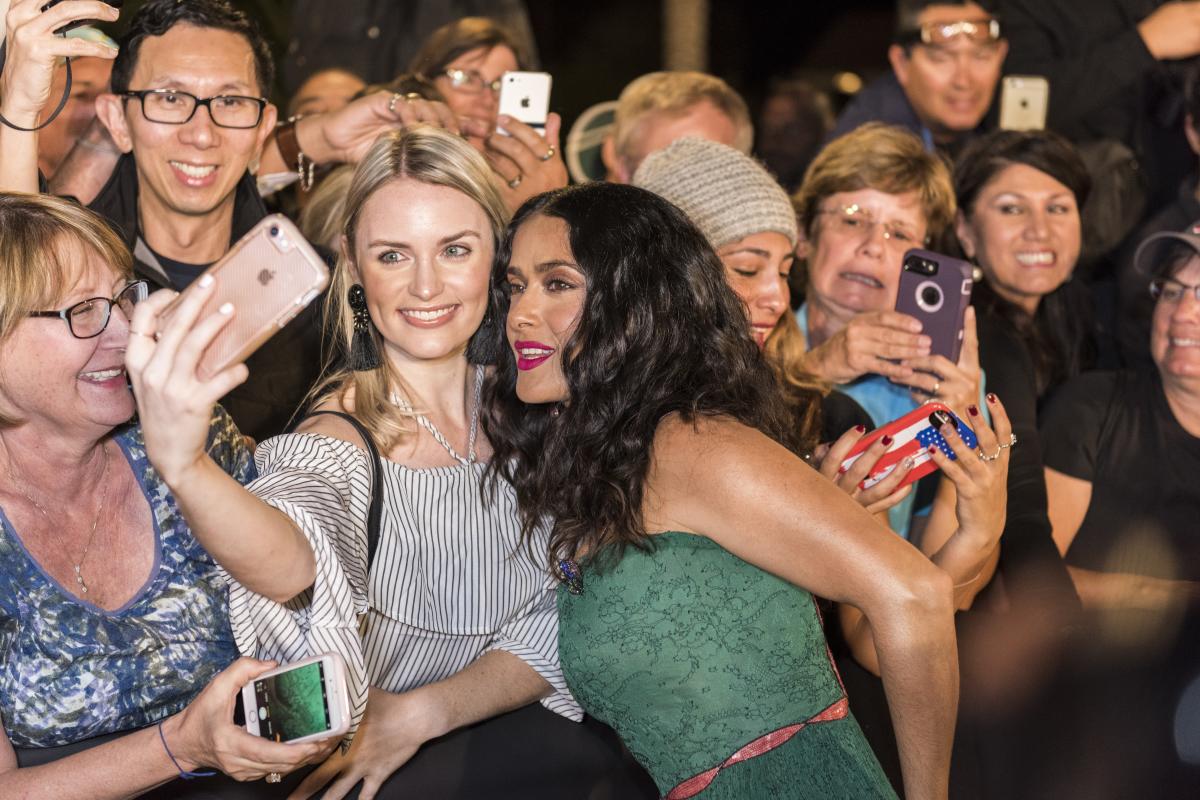 Screening Tickets
While the official catalog of films will be released on Dec. 16, tickets for individual films and events will not be available for purchase until Dec. 26, at 9 a.m., and Film Society Members can purchase tickets beginning Dec. 23, 2018, at 9 a.m. Tickets can be purchased online, by phone, or in person at the Ticket & Information Center and participating theater box office locations. The theaters that will be screening Palm Springs International Film Festival entries are the Annenberg Theater, Palm Springs Cultural Center, Regal 9 Palm Springs, Palm Springs High School, and Palm Canyon Theater in Palm Springs, and Mary Pickford is D'Place in Cathedral City. With exception of cases of cancellation, all ticket sales are final with no refunds or exchanges. 
Snag a Deal with Vouchers 
Instead of purchasing individual tickets for each screening, 6-pack vouchers will be available to purchase for $69. These vouchers must be redeemed for individual tickets to any $13 priced screening, as they do not grant entry into films on their own. Vouchers also may not be exchanged for special presentations like Opening or Closing Nights, events, Talking Pictures, or Dinner and a Movie. 6-packs are available now through Jan. 1, 2019, and may be redeemed beginning Dec. 26, 2018.  Film Society Members can redeem 6-packs earlier, beginning Dec. 23, 2018.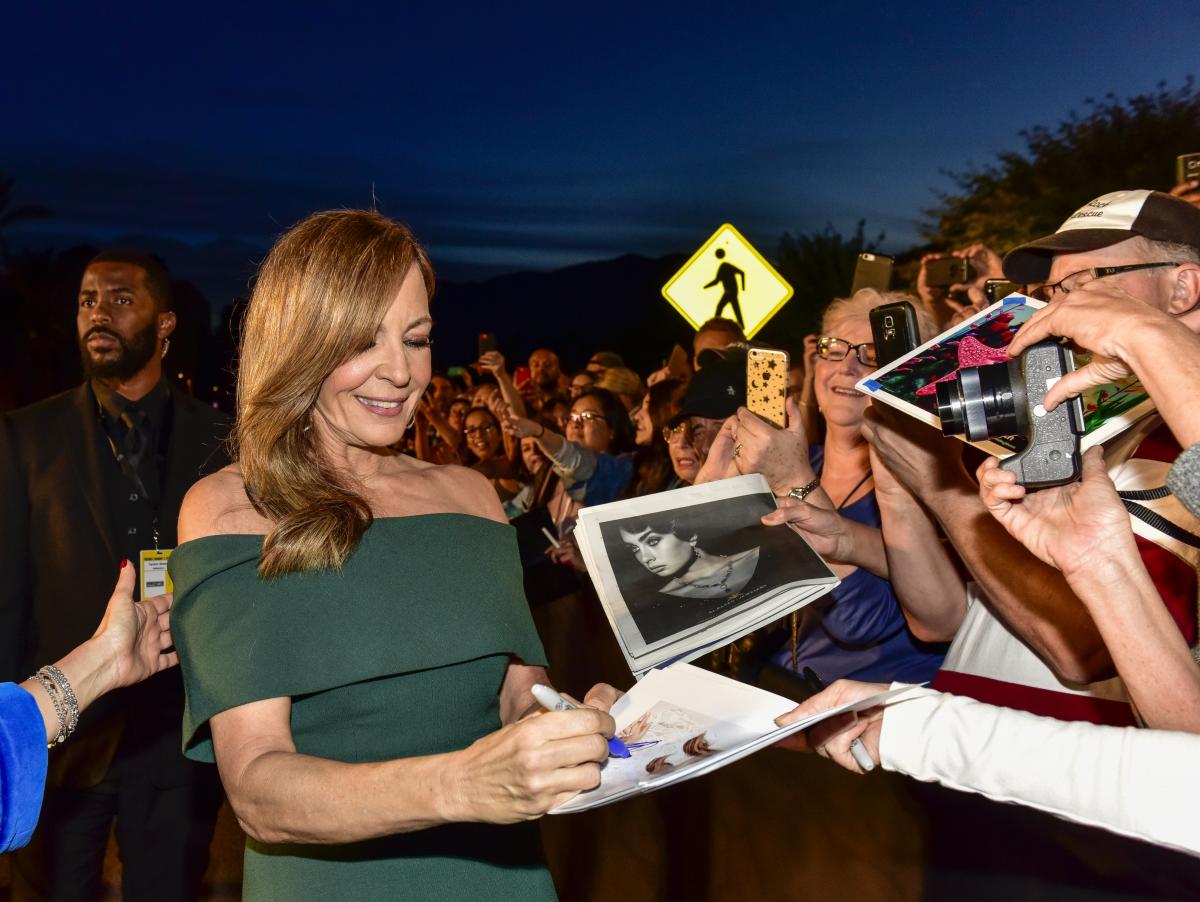 Show Time
Once your tickets have been purchased, there are a few things to know about getting into events and screenings. Lines for film screenings begin forming one hour prior to the start of the film, so plan on arriving at least 30 minutes prior to showtime. Otherwise, seating is not guaranteed if you arrive within ten minutes before the start of the film. Enter the "Ticket Holder" line for the specific film you have tickets for if they are pre-ordered and ready to go. If you plan on attending a special event, you will not be granted entry without a ticket or a valid pass with a valid photo ID. There is a chance that a film screening may be deemed standby, which means that the allotment of advance tickets has been reached. There is still a chance to get a seat, though, if you were not able to purchase advance tickets because some reserved seats may go unclaimed. These released seats will be sold on a first come, first served basis.
Dinner and a Movie: Uncrushable
The evening will feature a screening of Tyler Florence's new documentary film, Uncrushable, which highlights the heroism, humanity, and resiliency of the affected wine country communities, followed by dinner with Tyler Florence that includes a cocktail reception and three-course meal prepared by Jake's with wine pairings by Hess Winery. A portion of the proceeds will be donated to assist with continued wildfire relief efforts, the Palm Springs International Film Society and the Tourism Foundation. Purchasing a ticket to this event will grant entry into the film screening and dinner.  Entry to dinner is by name only. The film starts at 3:30 pm at Annenberg Theater and dinner will follow at 5:15-9:00 pm at O'Donnell Golf Club.
What Else to Know
In the event that you have to leave the auditorium, be sure to take your ticket stub with you and pick up a re-admit pass before you leave. No one can be re-admitted to the Palm Springs International Film Festival without this pass or the original ticket stub. A ballot will also be given at the beginning of each screening to score the film. Audiences can turn this ballot in at the end of the screening so the film can be considered part of the Best of the Fest selections. Additionally, outside food and drinks are not permitted inside the theaters, so be sure to visit the concession stands before the film starts. Also prepare to dress warmly, as many lines form outside the theaters and the January weather can get chilly. Saving places while in line or saving seats in the theater is not permitted.
For other major events happening in the oasis, be sure to check out our full events calendar in Greater Palm Springs.