One of the many things Greater Palm Springs is known for is its perfect weather -- on average this SoCal oasis has 300 plus days of sunshine! Amphitheaters in Greater Palm Springs are the perfect way to enjoy incredible weather, nature, and strong community all at the same time.
There are many outdoor amphitheaters, both large and small, in Greater Palm Springs that folks can enjoy. All of the venues listed down below have upcoming live, outdoor events that you won't want to miss.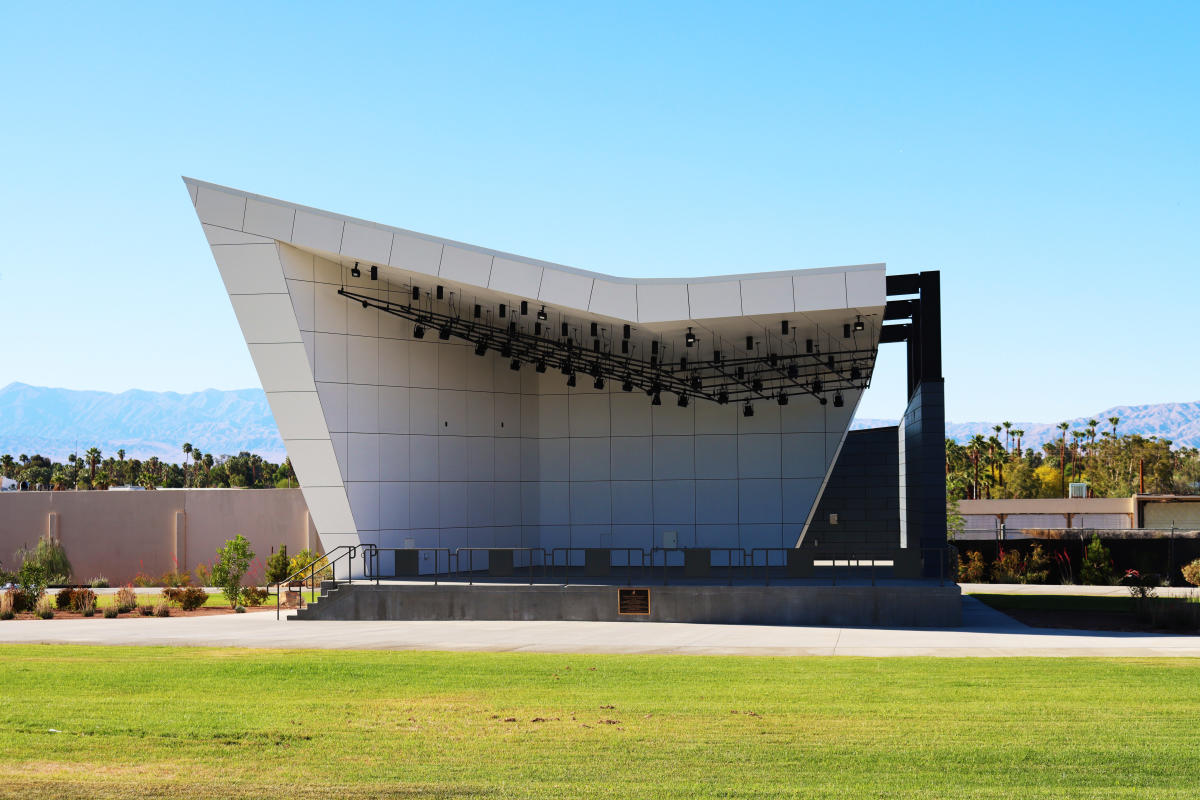 Cathedral City Community Amphitheater
Located right in the heart of Cathedral City, the Cathedral City Amphitheater is the perfect place downtown to hang out with a few friends and enjoy a variety of special events. The venue has a rolling lawn seating capacity of 2,909 and is 2.5 acres large! The amphitheater places a special emphasis on community, focusing on a cultural, entertainment and recreation lineup for the space. Upcoming events at the venue include the Hot Air Balloon Festival, November 19 to 21, 2021 and Taste of Jalisco Festival, February 12, 2022. The space is also available for private events, but permits need to be submitted at least 30 days before the event.
Location: 68526 Ave Lalo Guerrero Cathedral City, CA, 92234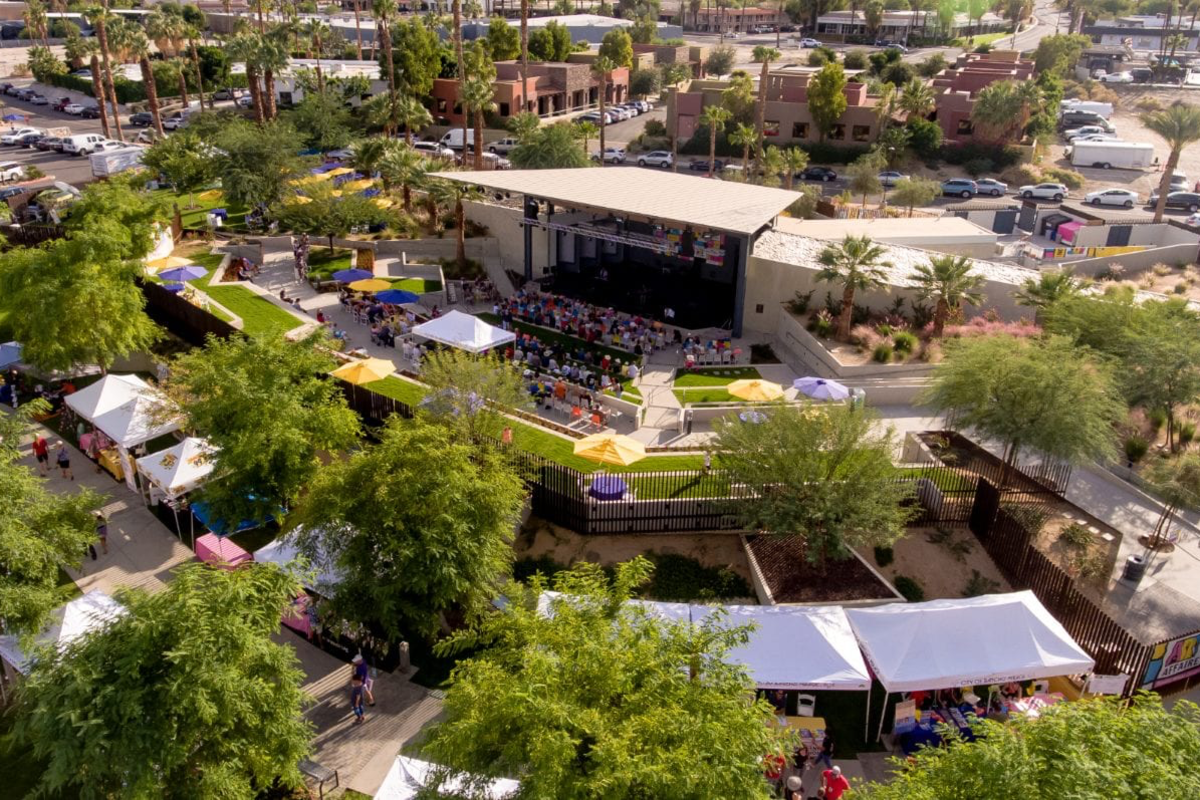 Rancho Mirage Amphitheater
Nestled within the Rancho Mirage Community Park, the Rancho Mirage Amphitheater is a spacious outdoor venue surrounded by trees, nature, and picturesque mountains. The space can accommodate up to 1,000 guests and is home to many local live music events such as Music In the Park. Its semi-secluded location is intimate and the perfect place to enjoy a peaceful evening of live performances.
Location:71560 San Jacinto Dr, Rancho Mirage, CA 92270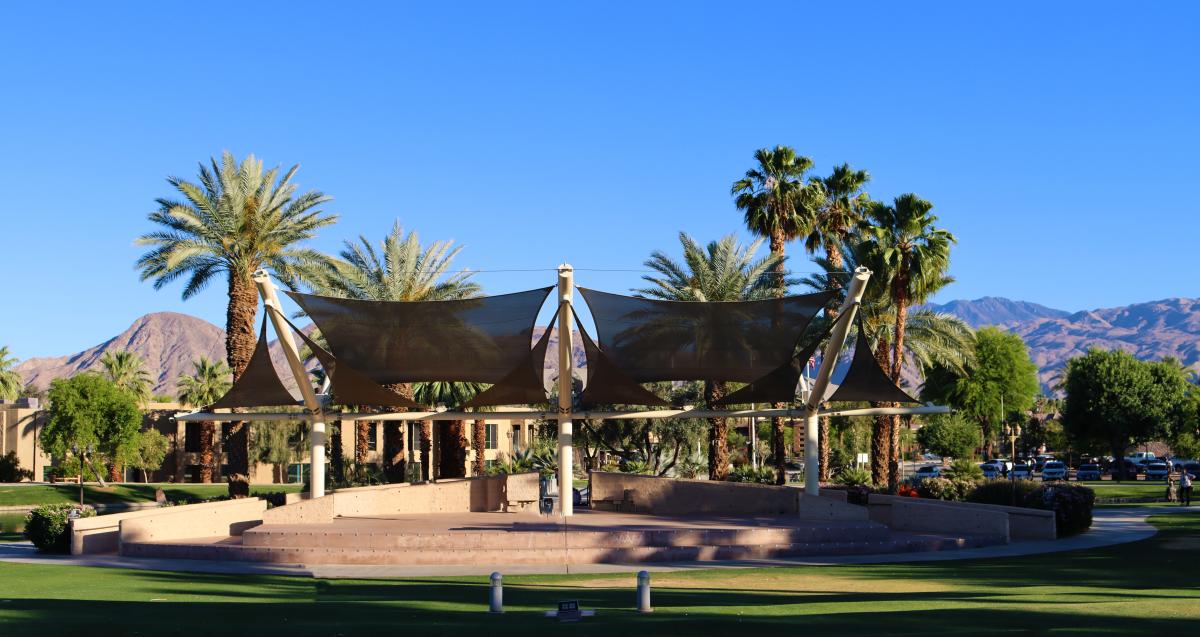 Palm Desert Civic Center Amphitheater
The Palm Desert Civic Center Park is a great place to relax in Greater Palm Springs, but did you know it was also home to an amphitheater? It's the place to be during the annual summer and fall concert series where people can enjoy live music, dance and eat special treats from food trucks! Guests can bring a blanket or chair, and listen to the sweet melodies from special musical guests. Sprawling green grass and an open, wide, field, this amphitheater is a scenic and charming place for all. Join in on raising awareness and funds at the American Heart Association Heart & Stroke Walk, November 21, 2021. 
Location:43900 San Pablo Ave Palm Desert, CA 92260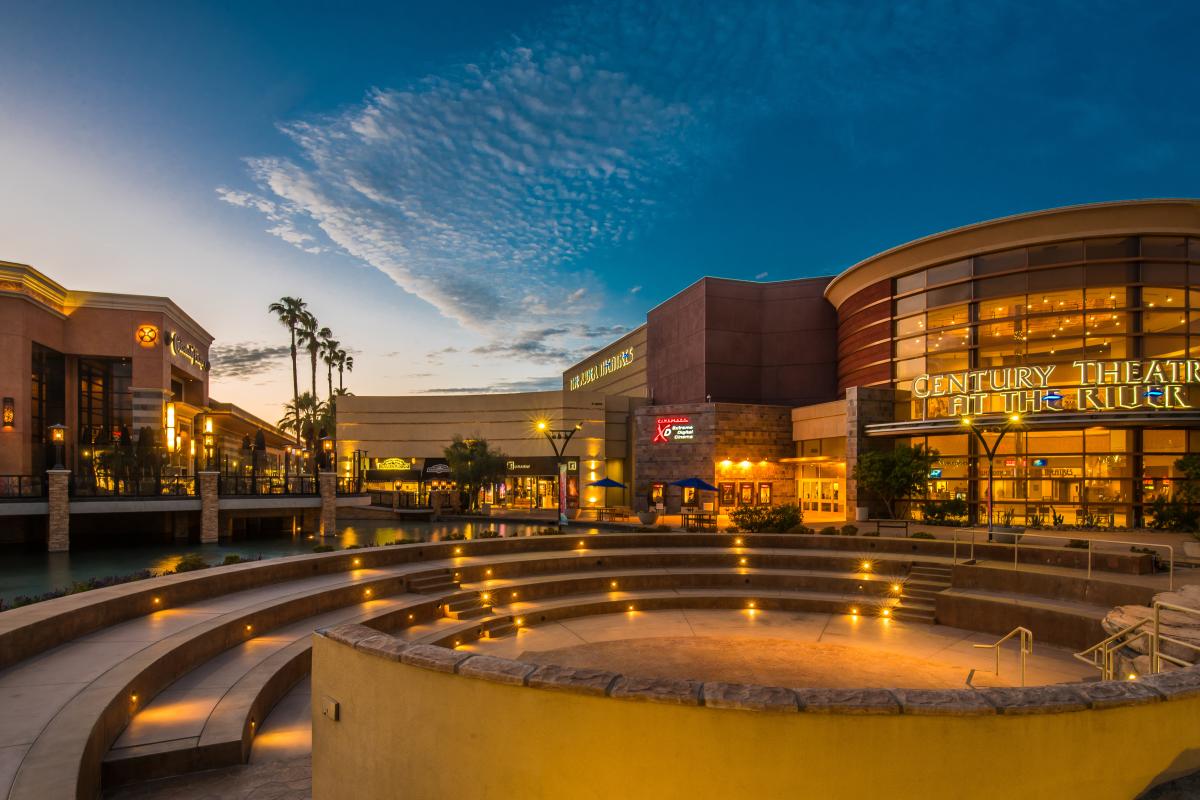 The River Amphitheater
At The River, shoppers and diners can take a break from their activities to listen to the amazing performers at this amphitheater! Located in front of the movie theatre, this venue is small but mighty, packing in a wide range of performers of all ages. Besides music, the amphitheater also hosts a range of activities! Activities like Meditation at The River -- a mediation-style yoga class focused on wellness and health, make this amphitheater extra special and unique.
Location:71800 Highway 111 Rancho Mirage, CA 92270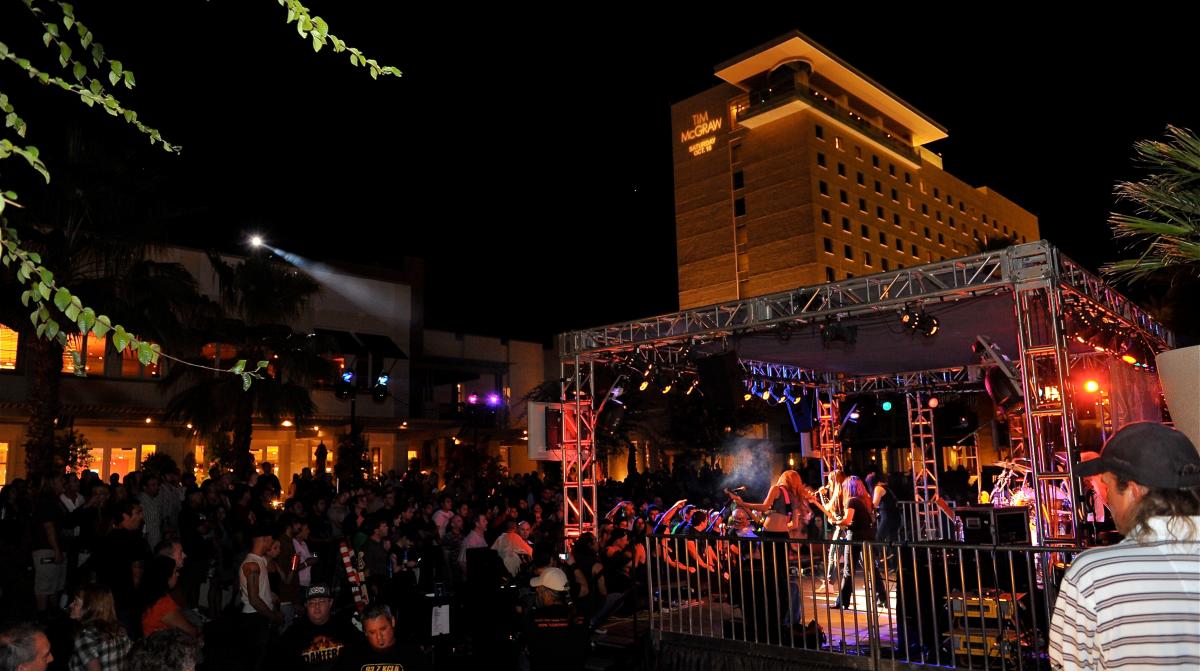 The Rock Yard
The Rock Yard is the perfect place for rock lovers to jam out and get wild! This small Amphitheater is located within the Fantasy Springs Resort and Casino. The space holds two side-by-side stages for music aficionados to enjoy live, free, music. The venue usually hosts rock acts and tribute bands but does include country nights and Latin music in its lineup. Note that guests must be 18 and over in order to rock out with everyone at The Rock Yard!
Location: 84-245 Indio Springs Pkwy, Indio, CA 92203-3499
What Greater Palm Springs amphitheater do you want to visit next? Let us know!