Start 2023 in Greater Palm Springs with a new experience. Find relaxation, explore the great outdoors and spend time under the blue skies. See what is happening this month in this Southern California oasis. From endless trails and natural hot springs to perfect places to stay and a tasteful culinary scene, you will find something for everyone. To start your new year off with healthy and happy habits, here are some adventures to check out. 
EVENTS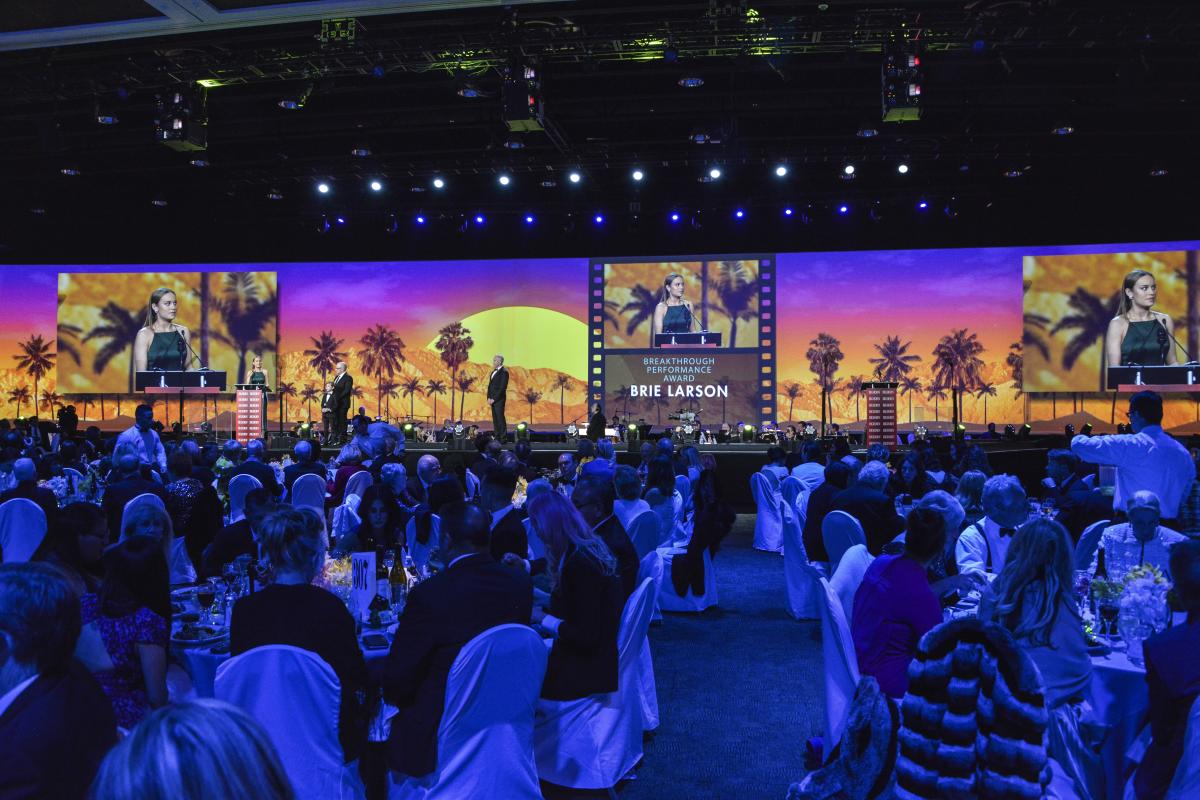 JANUARY 5 - 16
The 34th annual Palm Springs International Film Festival is a premier presenter of world cinema located in Greater Palm Springs. will screen 134 films from 64 countries at its 2023 event including 27 premieres and also 35 official submissions from the Best International Feature Film category. To find out more about the locations, awards, and other parties surrounding this event? Here is what to expect at the Palm Springs International Film Festival.
PPA TOUR: THE HYUNDAI MASTERS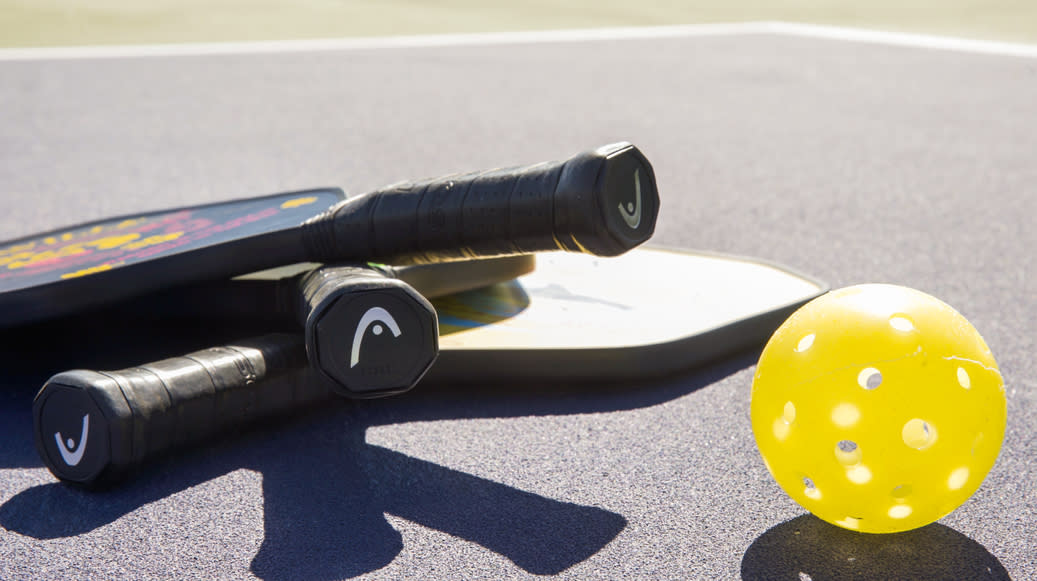 JANUARY 12-15
The Professional Pickleball Association's Hyundai Master's event will take place at the Mission Hills Country Club  featuring the best pickleball players in the world. The PPA Tour provides an experience for all, inviting fans and players to "play where the pros play" while offering food, live music, sponsor tents, organized playing events and more. Come check out the fun and talent to see why pickleball is one of the fastest-growing sports in the country for the past two years.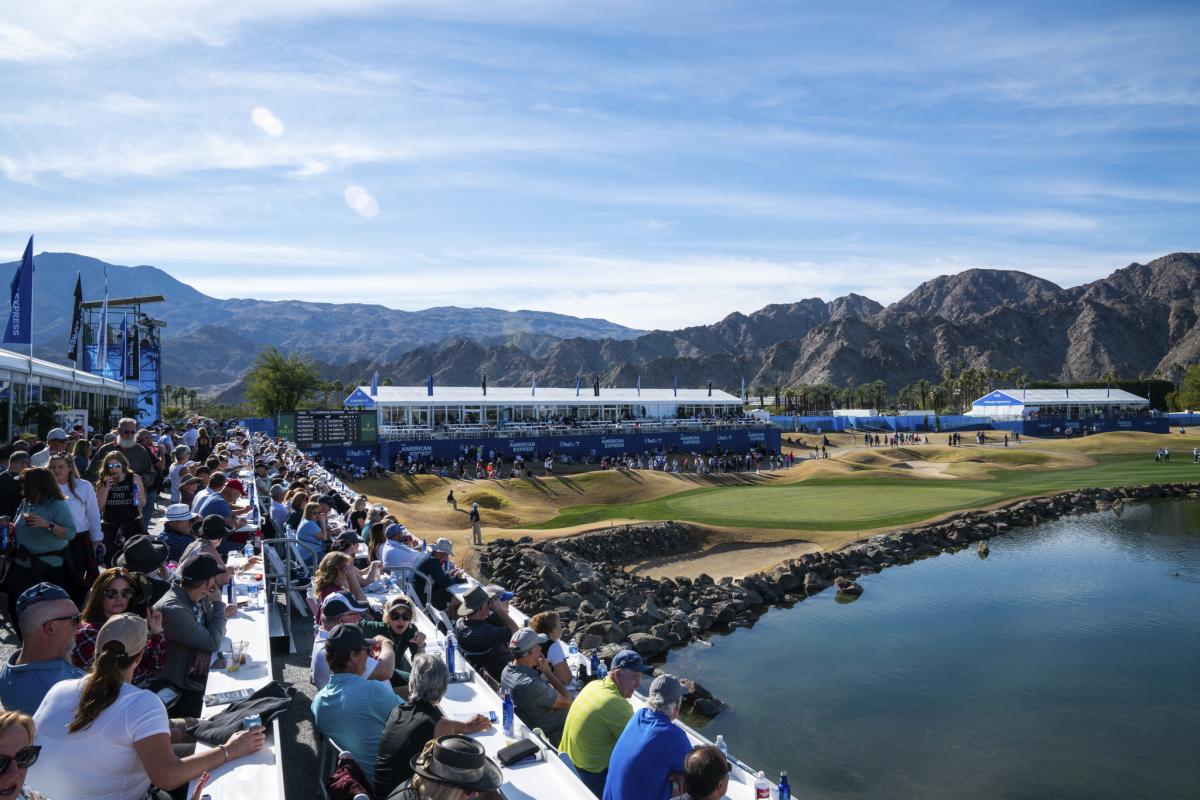 JANUARY 16 - 22
The 64th American Express Golf Tournament will be played at two courses at PGA West and at La Quinta Country Club with 156 of the world's best players attending. The concert acts remain at a high level with Gwen Stefani and Darius Rucker performing this year. This tournament is offering new levels of tickets for participants who plan on attending. Ready to tee-up for the courses, concerts, and venues? Here's what you need to know.
WAYNE GRETZKY: RANCHO MIRAGE SPEAKER SERIES
JANUARY 23
Wayne Gretzky, nicknamed "The Great One," is widely considered to be the greatest hockey player of all-time. This hockey hall of famer is the NHL's all-time leading point scorer, has four Stanley cup championships and is widely considered the best to play the game. Gretzky will take the stage at The Show at Agua Caliente Casino Spa Rancho Mirage for a guest speaker series that showcases an all-star lineup showcasing sports legends. Find out more information regarding ticket options and pricing.
SOUTHWEST ARTS FESTIVAL
JANUARY 26 - 29
The acclaimed art festival features a variety of traditional, contemporary, and abstract fine works of art, jewelry, and quality crafts. Experience a wide range of artwork showcased at the Empire Polo Club where over 200 world-class artists will exhibit their spectacular creations in styles from classical to whimsical. 
A PASSION 4 PINOT NOIR FESTIVAL
JANUARY 27 - 28
The 3rd annual Passion 4 Pinot Noir Fstival is the premiere event on the international wine calendar. This is a unique event to engage with 75 o the top winery owners, winemakers, personalities, and enthusiasts from all over California. Enjoy the shared tastings that will profile the uncompromising characteristics of Pinot Noir at the Westin Rancho Mirage Golf Resort & Spa.
THINGS TO DO
JANUARY 1
Back for the first time this year, the Palm Springs Vintage Market is ready to showcase vintage finds from furniture to clothing, as well as live entertainment and food. This is a perfect way to spend your Saturday morning in Palm Springs! 
EL PASEO ART WALK 
JANUARY 6 
The renowned El Paseo Art Walk , a long-standing tradition on El Paseo , is now happening on the first Friday of every month, from November through May. There will be exhibit openings, artist receptions and more. Enjoy seeing everything there is to admire from each gallery and entertaining stops along the way.
PALM SPRINGS PARADISE ROADSHOW
JANUARY 27 - 29
A classic car, hot rod, and motorcycle show inspired by the pre 1976 classics. This event is held annually in Palm Springs and will be at the Ace Hotel & Swim Club this year. Get your tickets in advance and enjoy this eclectic collection of rare motorcycles and muscle cars.
AN EVENING WITH COLLECTIVE SOUL: PRE FIXE DINNER
JANUARY 28
Curated by Chef Daniel, this four-course dinner is available for reservation. Dine at the Paloma Resort's Sol Y Sombra and you'll get exclusive access to the private poolside performance with Collective Soul's lead singer, Ed Roland & guitarist, Jesse Triplett. Enjoy the show and the dinner that follows, this event is available for 100 guests so be sure to reserve your seats in advance.
AGUA CALIENTE BAND OF CAHUILLA INDIANS: SINGING THE BIRDS
JANUARY 28
Cahuilla people and other Tribes throughout Southern California celebrate their heritage and culture by sharing the Bird Songs that tell the stories of the Cahuilla migration and the lessons learned along the way. These sacred songs have been passed down from generation to generation. Agua Caliente welcomes everyone to the Singing the Birds event at the Palm Springs High School Gymnasium. Reserve your free ticket in advance.
EVERY THURSDAY
The Palm Springs Art Museum has 28 galleries, two sculpture gardens, a 433-seat theatre, and a popular local bistro. Every Thursday they offer free admission to the public from 5-7 p.m.
EVERY THURSDAY
Villagefest  takes place in downtown Palm Springs where the street is closed to create a relaxed, fun, and festive atmosphere full of food, artists, fashion, and other unique vendors.
ACRISURE ARENA EVENTS
This state-of-the-art sports and entertainment arena will not only host concerts, events, and meetings but will also be home to Coachella Valley Firebirds, an American Hockey League team affiliated with the NHL's Seattle Kraken. See their upcoming events below: 
CV FIREBIRDS VS. COLORADO EAGLES | JANUARY 4
CV FIREBIRDS VS. SAN JOSE BARRACUDA | JANUARY 7
CV FIREBIRDS VS. ONTARIO REIGN | JANUARY 8
CV FIREBIRDS VS. SAN JOSE BARRACUDA | JANUARY 10
SESAME STREET LIVE! MAKE YOUR MAGIC | JANUARY 11-12
CV FIREBIRDS VS. BAKERSFIELD CONDORS | JANUARY 13
PEPE AGUILAR | JANUARY 15
CV FIREBIRDS VS. TUCSON ROADRUNNERS | JANUARY 16
CV FIREBIRDS VS. SAN DIEGO GULLS | JANUARY 22
CV FIREBIRDS VS. SAN JOSE BARRACUDA | JANUARY 31
OUTDOOR ADVENTURE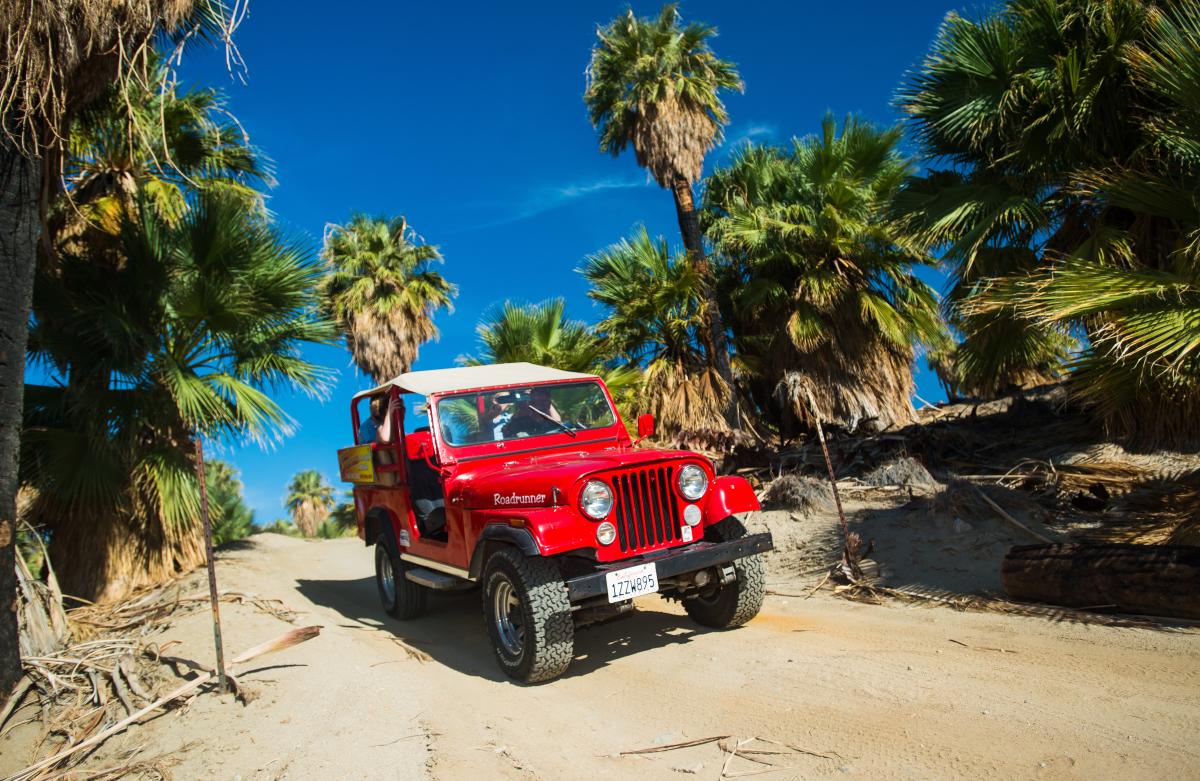 The weather is perfect for adventuring the outdoors under the sun! Be a trailblazer and hit one of the over 100 hiking trails, rock climb to new heights at Joshua Tree National Park or discover hidden waterfalls.  
BOOK YOUR STAY
Find getaway offers when booking your stay in Greater Palm Springs. From resorts to boutique hotels, there are places for all accommodations! If you are looking to refresh your workspace for the week, book a room and find midweek offers today. 
Want to continue your adventure in Greater Palm Springs? See here for more things to do in this southern california oasis.