This month in Greater Palm Springs holds endless opportunities. Whether you are looking for some friendly competition that will get you hitting the trails or you want to experience endless relaxation, this sun-kissed oasis has it all. Enjoy the beautiful spring days and soak up every bit of your spring break! Find out about all of the events, special offers, and fun things to do this month in Greater Palm Springs. 
 
SIGNATURE EVENTS
La Quinta Art Celebration
When: March 2-5
Experience the amazing array of artwork showcased at La Quinta Civic Center Park. Featuring over 200 world-class artists, incredible art pieces, and fascinating finds, you won't want to miss an afternoon spent here. Stop by one of the many vendors for a bite to eat or drink to sip while enjoying the art and live entertainment. Tickets are on sale now. 
Cathedral City LGBT Days
When: March 3-5
California's first Pride of the year honors the LGBT community and celebrates the diversity of Cathedral City. The weekend festival includes an official city hall lighting ceremony, a free screening of "Adventures of Priscilla, Queen of the Desert", the first-ever outdoor Pride drone show, a poolside drag brunch & party at The Paloma, two shows hosted by Del Shores with special guests at the Mary Pickford Theatre, parade of beds and annual bed race competition and more.
When: March 4 - May 7
The outdoor art biennial Desert X is continuing its focus on social and environmental themes featured in previous editions when it returns this spring with art by 11 international artists from Europe, North America, and South Asia. 
When: March 6-19 
Watch the world's best tennis players at Indian Wells Tennis Gardens as they play in tennis paradise. Catch players practicing, indulge in great food and drinks options, experience live entertainment, do some shopping and so much more.
When: March 17-23 
Experience luxury, art, self-expression, fashion and so much more at El Paseo Fashion Week, where designers will be featured from all around the globe and experience the fashion trends of today, tomorrow, and forever.
The Galleri Classic at Mission Hills Country Club
When: March 20-26
Greater Palm Springs will now be the home of a new professional golf tournament in Rancho Mirage, California. The Galleri Classic, named after GRAIL's multi-cancer early detection test, will debut at the renowned Mission Hills Country Club. The Galleri Classic will feature 78 PGA TOUR Champions professionals, including World Golf Hall of Fame members who will play 54 holes. 
Palm Desert Food & Wine Festival
When: March 25-27 
Palm Desert Food & Wine Festival is a 3-day event that brings together some of the brightest, most talented chefs from across the country to show off their talents. Some of this year's chefs will include Curtis Stone, Jamie Gwen, Paulette Goto and so many more! 
THINGS TO DO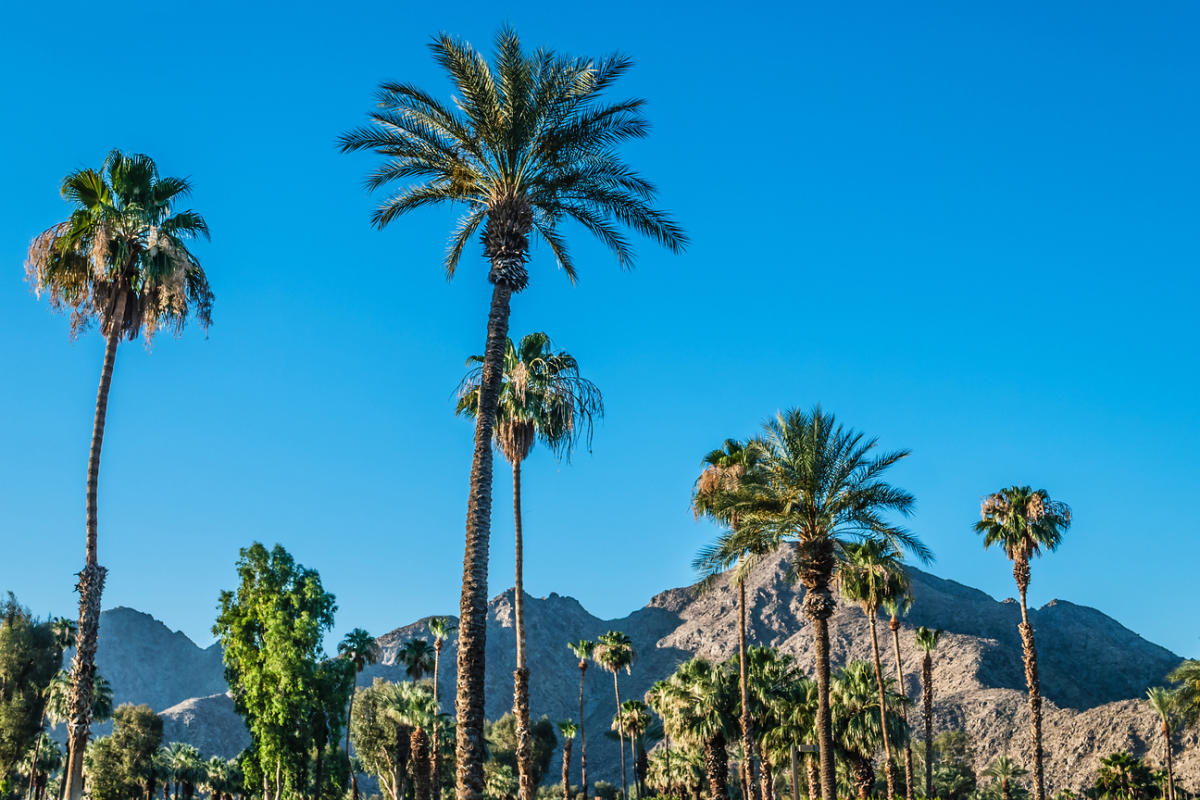 El Paseo Art Walk
When: March 3
The renowned El Paseo Art Walk, a long-standing tradition on El Paseo, is now happening on the first Friday of every month, from November through May. There will be exhibit openings, artist receptions, and more. 
Coachella Valley Wildflower Festival
When: March 4
Friends of the Desert Mountains invites you to Coachella Valley Wildflower Festival 2023. They will be gathering together in Palm Desert and planned the festival to be even more accessible for everyone. This free event features local artists and exhibitors, a kids' zone, beer & wine garden with live music, food & beverages for purchase, raffles and more.
Taste of On the Mark
When: March 4
Highlighting some of their favorite products found at their shop, including various organic and natural wines, craft beers, and some delicious artisan provisions. The event will occur outdoors on the street that runs parallel to the entrance of On the Mark.  A portion of all ticket sales will be going toward our friends at The Palm Springs Animal Shelter.
Palm Springs Vintage Market
When: March 5
Returning this month, the Palm Springs Vintage Market is ready to showcase vintage finds from furniture to clothing, as well as live entertainment and food. This is a perfect way to spend your Saturday morning in Palm Springs.
Desert Smash
When: March 7
The 19th annual charity celebrity tennis event returns to bring the world's biggest stars together for an important cause. This event is held at the beautiful La Quinta Resort & Club. Purchase your tickets today here. 
Water Lantern Festival
When: March 11
Palm Desert's Civic Center Park will be illuminated with hundreds of floating paper lanterns during the Water Lantern Festival. will include food trucks, music and the decoration of lanterns made of rice paper and wood before they're released into the park's tranquil waters. Most participants write messages of hope and love on their lanterns.
When: March 11 & 25
Old Town La Quinta, in partnership with the City of La Quinta, is proud to host Art on Main Street! This event features over 100 artists showing and selling their paintings, jewelry, mixed media, photography, ceramics, glass, woodwork, textiles, sculptures, and more. The art shows are a local favorite and an Old Town tradition.
Glow in the Park: A Spring Lantern Festival at The Living Desert
When: March 17 - April 30 
Glow in the Park, presented by Acrisure Arena, is a unique event that celebrates the awe-inspiring beauty of nature through hundreds of illuminated lanterns. These large displays feature breathtaking artistry, interactive elements, and a never-ending number of photo-ops that will create an unforgettable night for guests of all ages. 
When: March 18-19 & March 25-26
This event is a free and public tour that will showcase the creative communities in Greater Palm Springs. Included in this year's tour are over 100 artists who have chosen to have their studios open. You are invited to tour their studios, meet the artists, and see their creations. A wide range of artistic practices are on view during the two weekends, including painting, sculpture, mixed media, photography, ceramics, jewelry, glass and fiber arts.
Sugar Ray Leonard: Rancho Mirage Legends of Sports Speaker Series
When: March 21
The City of Rancho Mirage and Agua Caliente Resort Casino Spa have partnered to present the Rancho Mirage Speaker Series - Legends of Sports as it moves to The Show at the Agua Caliente Resort Casino Spa in Rancho Mirage. Boxing legend and six-time world champion Sugar Ray Leonard will be taking the stage to speak about his life, career, motivation, inspirations and more in this prominent series.
When: March 10-12
Cabot Yerxa believed in creating and nurturing an artistic community. Join the local artists at Cabot's Pueblo Museum to experience their artwork. Artisans at the Pueblo embody Cabot's vision of bringing art, culture, and people together. Local artists will be present in part of the storytelling evening.
American Documentary and Animation Film Festival 
When: March 30 - April 3
Jazz Under the Desert Sky at Ace Hotel
When: Every Wednesday
The Ace Hotel & Swim Club offers a live, open-air jazz and dinner series every Wednesday. Enjoy an evening under the desert sky for a night of auditory bliss, paired with a menu of delights from the King's Highway kitchen. Limited seating is also available close to the performance on a first-come-first-served basis. This event is free and open to all.
When: Every Thursday
The Palm Springs Art Museum has 28 galleries, two sculpture gardens, a 433-seat theatre, and a popular local bistro. Every Thursday they offer free admission to the public from 5-7 p.m.
When: Every Thursday
Villagefest takes place in downtown Palm Springs where the street is closed to create a relaxed, fun, and festive atmosphere full of food, artists, fashion, and other unique vendors.
LIVE MUSIC & ENTERTAINMENT
Ana Gabriel
When: March 4
Hailing from Sinaloa, Mexico, Ana Gabriel, the queen of infusing pathos into every singing note, will continue her Por Amor A Ustedes World Tour on the stage at Acrisure Arena.
Sheryl Crow
When: March 4
Nine-time Grammy Award winner Sheryl Crow is an American music icon. With sales of over 35 million albums worldwide, No. 1 hits such as "All I Wanna Do," "Soak Up the Sun," and "The First Cut Is the Deepest". The singer/songwriter will return to the Special Events Center at Fantasy Springs Resort Casino.
Jimmy Buffett & the Coral Reefer Band
When: March 7
Renowned singer/songwriter, actor, and best-selling author Jimmy Buffett and the Coral Reefer Band will perform at Acrisure Arena for one night only as part of Jimmy Buffett's Life on the Flip Side Second Wind Tour 2023.
Herb Alpert & Lani Hall
When: March 9
Herb Alpert and Lani Hall will infuse an eclectic blend of jazz, world and American pop standards with their unique sound at the McCallum Theatre. Performing together since 2006, each half of this husband-and-wife duo brings an impressive musical background to the table.
Daniel Tosh
When: March 10
American comedian, writer, and producer. Tosh moved to Los Angeles to pursue a career in comedy. His career accelerated in 2001 after a performance on the Late Show with David Letterman. The host of popular Comedy Central series Tosh.0 will be taking the stage at The Show at Agua Caliente Resort Casino Spa.
Dancing With the Stars: Live! 2023 Tour
When: March 11
See the ballroom brought to life in this brand-new production featuring your favorite Dancing with the Stars pros. With dazzling routines in every style, jaw-dropping talent, and non-stop entertainment, it's sure to be an unforgettable night full of all the magic of the TV show and more at The Show at Agua Caliente Resort Casino Spa Rancho Mirage.
The Beach Boys
When: March 17
The Beach Boys birthed a torrent of hit singles and sold albums by the tens of millions. The greater significance exists in the songs that have forever changed the musical landscape, profoundly influencing countless performing artists to follow. Catch some good vibrations with The Beach Boys at The Show at Agua Caliente Resort Casino Spa Rancho Mirage.
Grupo Arriesgado
When: March 18
They've taken over social media with smash hits, "El Fugitive" and "Los Mitotes" — Sinaloan group, Grupo Arriesgado is taking over Acrisure Arena for one night only for their Risky Tour 2023.
Tanya Tucker
When: March 18
A defining voice of music and a modern-day legend, two-time 2020 Grammy Award winner Tanya Tucker continues to inspire artists today.Grammy award-winning singer and country music legend Tanya Tucker will perform all of her hits at the Special Events Center at the Fantasy Springs Resort Casino.
Jay Leno
When: March 25
Acclaimed TV late night show host, admired stand-up comedian, best-selling children's book author, much-in-demand corporate speaker, TV and movie voice-over artist, pioneering car builder and mechanic, and philanthropist. Be sure to catch "the hardest working man in show business" at The Show at Agua Caliente Resort Casino Spa Rancho Mirage.
Reba McEntire
When: March 31
One of the most successful female recording artists in history, Reba McEntire will perform at Acrisure Arena with special guests Terri Clark and The Isaacs. With 35 #1 hits under her belt the award-winning entertainer will deliver hit after hit during her live show.
OUTDOOR ADVENTURE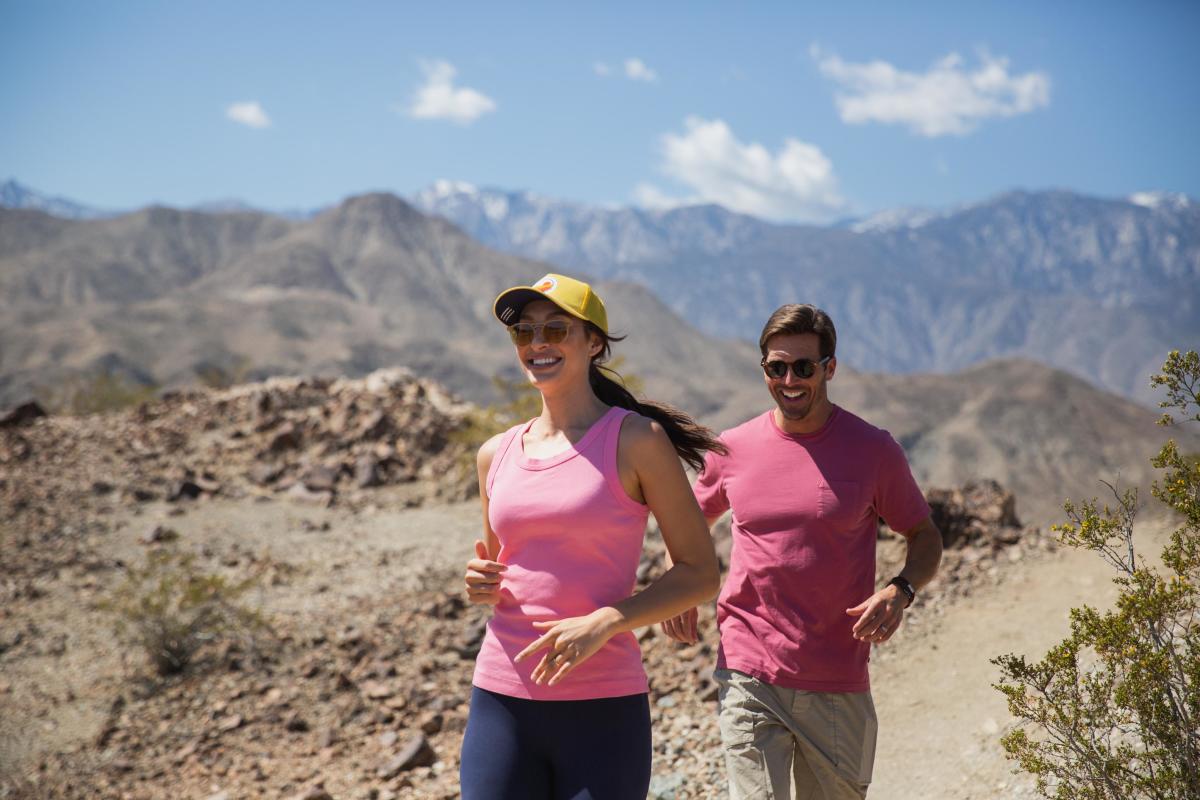 This Southern California oasis is home to over 100 hiking trails, the Palm Springs Aerial Tramway, hidden waterfalls and so much more! If you are planning your next trip to Greater Palm Springs and are looking for some inspiration on outdoor fun, you have come to the right place. Book a Desert Adventure Red Jeep Tour through the desert terrain or find where to safely climb the boulders.
Thinking about your spring break adventure in Greater Palm Springs this March? Plan your getaway to sunshine and blue skies this upcoming season.