With an outstanding variety of boutiques, thrift stores and retailers (not to mention one of the top shopping streets in Greater Palm Springs), there's always something new to discover during a shopping spree in Palm Desert.
When it comes to shopping streets in this Southern California oasis, it's hard to beat the charm of El Paseo in Palm Desert. El Paseo overflows with unique boutiques selling everything from high-end fashions to savory cooking spices.
There's plenty beyond the boutiques, too. Retailers like Saks Fifth Avenue, Anthropologie, Sephora, Apple and Tiffany & Co., just to name a few, call El Paseo home. Starting on the west end with The Shops on El Paseo and leading into The Gardens on El Paseo, the outdoor shopping options are endless. Add in a healthy dose of art galleries and public art installations, and El Paseo truly becomes a sight to behold. Whether you're looking for special souvenirs or holiday gifts, there's something for everyone on your list. If you need anymore help with planning your shopping day on El Paseo, click here for a chance to chat with a concierge.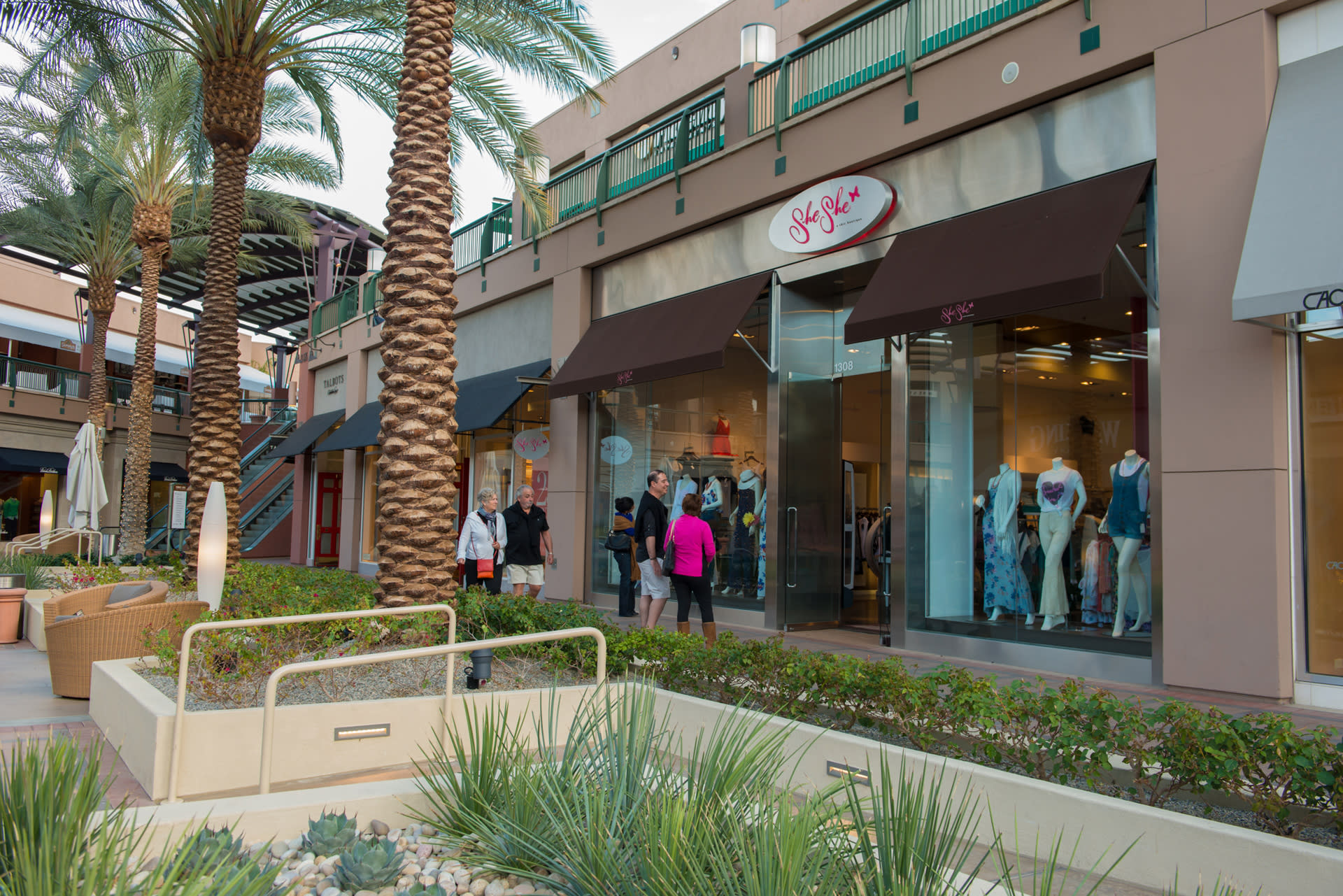 A Palm Desert paradise for shoppers, Westfield Palm Desert is a two-story mall brimming with fashion finds. Familiar anchor stores like Macy's and JC Penney mix with boutique brands and locally owned shops here, making Westfield Palm Desert the perfect place to create a look that's all your own.
Between shopping sprees, you can refuel at the indoor food court or hit happy hour at a local staple like Stuft Pizza. Discover a new favorite read at Barnes and Noble, or enjoy the ongoing art and entertainment programming that includes street art showcases, open mics and arts and crafts events.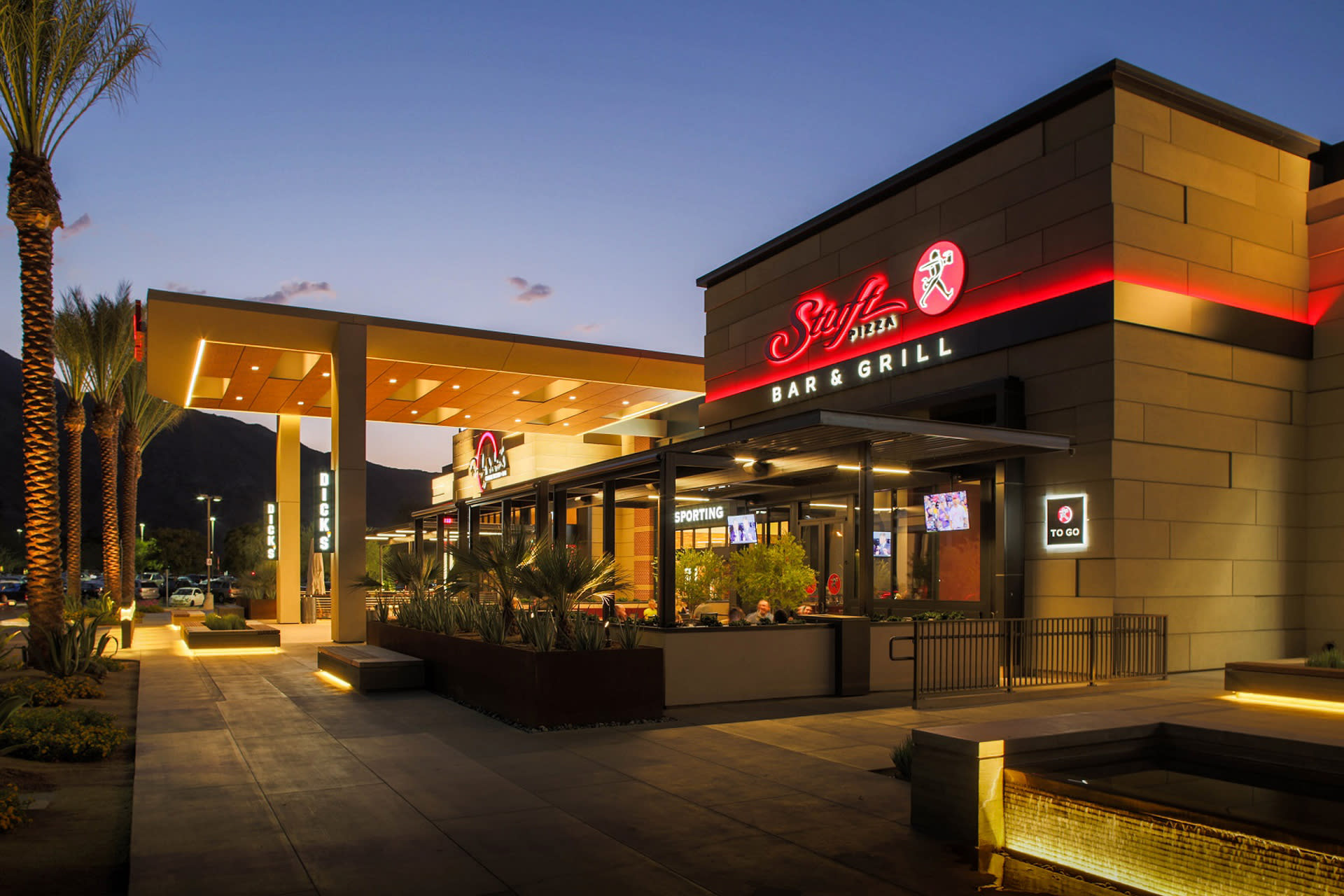 Vintage Finds and Thrift Shops
Thrift shop thrills and vintage finds are yours to discover in Palm Desert, where consignment shops, vintage stores and thrift shops offer an eclectic array of treasure.
When it comes to thrift shopping, locals love the bargains at Angel View. From clothing and accessories to furniture and home décor, there's a little bit of everything to be found. Plus, shopping at any of Angel View's four Palm Desert locations helps the non-profit support clients with disabilities.
There are plenty of other ways to shop for a cause in Palm Desert, too. Desert Best Friend's Closet, Habitat for Humanity ReSale Store, Revivals and Thriftology are just a few options for thrift shopping in Palm Desert.
Vintage lovers won't want to miss The Fine Art of Design, whose finely curated selections even earned them a nod from Vogue as one of the "Best Vintage Shops in Palm Springs." Designer frocks, vintage jewels and other high-quality classic pieces make this a must for any vintage aficionado. They will also appreciate the hand-picked designer goods from international collections that are offered at The Shops on San Pablo. 
Retailers and More
For more modern finds, Highway 111 is home to many of Palm Desert's major retailers. Here, you'll find familiar names like Target, Saks Off Fifth, Bed Bath and Beyond, Marshall's, TJ Maxx, Nordstrom Rack and more. Another popular thoroughfare for shopaholics? Monterey Avenue, which is sprinkled with both shopping plazas and major retailers like Walmart, Sam's Club and Lowe's.