MINDFULNESS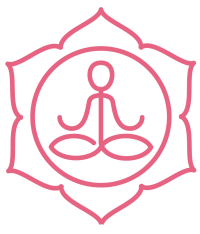 Artists, freethinkers, and those simply seeking enlightenment and inspiration have long sought out the desert and Greater Palm Springs for its stark, wide-open spaces, fresh air, and secluded canyons. Here, there's room to think, find joy, and just be.
Wellness Workshops and Mindfulness Retreats
La Quinta Resort & Club hosts special mindfulness events for companies to improve employees' well-being, camaraderie, and emotional intelligence. Class offerings include Metta (Loving Kindness) Meditation, Mindfulness Meditation, and an Outdoor Morning Meditation.
Two Bunch Palms, a mineral springs spa resort nestled amid 77 acres of lush, park-like grounds, offers individual and group wellness workshops designed to help guests discover what living their wellest means to them. Sit in their ancient, healing mineral waters for a rejuvenating "water meditation" experience or sign up for a qigong session, which uses gentle movement and meditation to strengthen your life energy.
Find Your Zen at These 4 Meditative Spaces in Greater Palm Springs
As the sun disappears behind the mountains, take time to recharge your body with a trip up to Landers, just outside of Joshua Tree. It's said that this area is a magnetic vortex, meaning your energy — what you are feeling in that moment on a physical, mental, or spiritual level — becomes amplified.
The Joshua Tree Retreat Center has become a popular destination for wellness programs and transformational retreats and is noted for its energy vortices. The center features sacred meditation locations, walking paths, and a labyrinth.
The 5-acre Desert Healthcare Wellness Park in Palm Springs was designed to include various gardens for meditation as well as a healing and fragrance garden with aromatic and medicinal plants.
Five scenic overlooks in the wilderness of Mount San Jacinto State Park can be reached via the Palm Springs Aerial Tramway and provide incredible views and a quiet space for reflection and meditation.
Click here to learn about more places to meditate in greater palm springs. to learn about more places to meditate in Greater Palm Springs.
FIND YOUR STORY. READ AND GET YOUR CHILL ON.

Highlights. Greater Palm Springs