Palm Desert is one of Greater Palm Springs' destinations where you can do a relaxing nothing or explore and experience. Even nothing takes a bit of exercise. After all, you have to walk to the chaise lounge by the pool whether you are at one of the city's luxury resorts or an intimate inn.
If you want to take in as much as you can in a brief visit, start at The Historical Society of Palm Desert on El Paseo, open seasonally October through May. It's housed in the city's first fire station and crammed with displays and artifacts that explain the city's central traditions —art, appreciation for the desert landscape, entertainment, fashion and resort lifestyle.
Then you'll be in the perfect position to hit the mile-long stretch of El Paseo to the east—the avenue of dreams for shoppers with its 300-plus upscale retail stores, dozens of art galleries and more than 24 restaurants, cafes and bakeries. To take in the entire art scene, be sure to read Palm Desert's Vibrant Arts & Cultural Scene.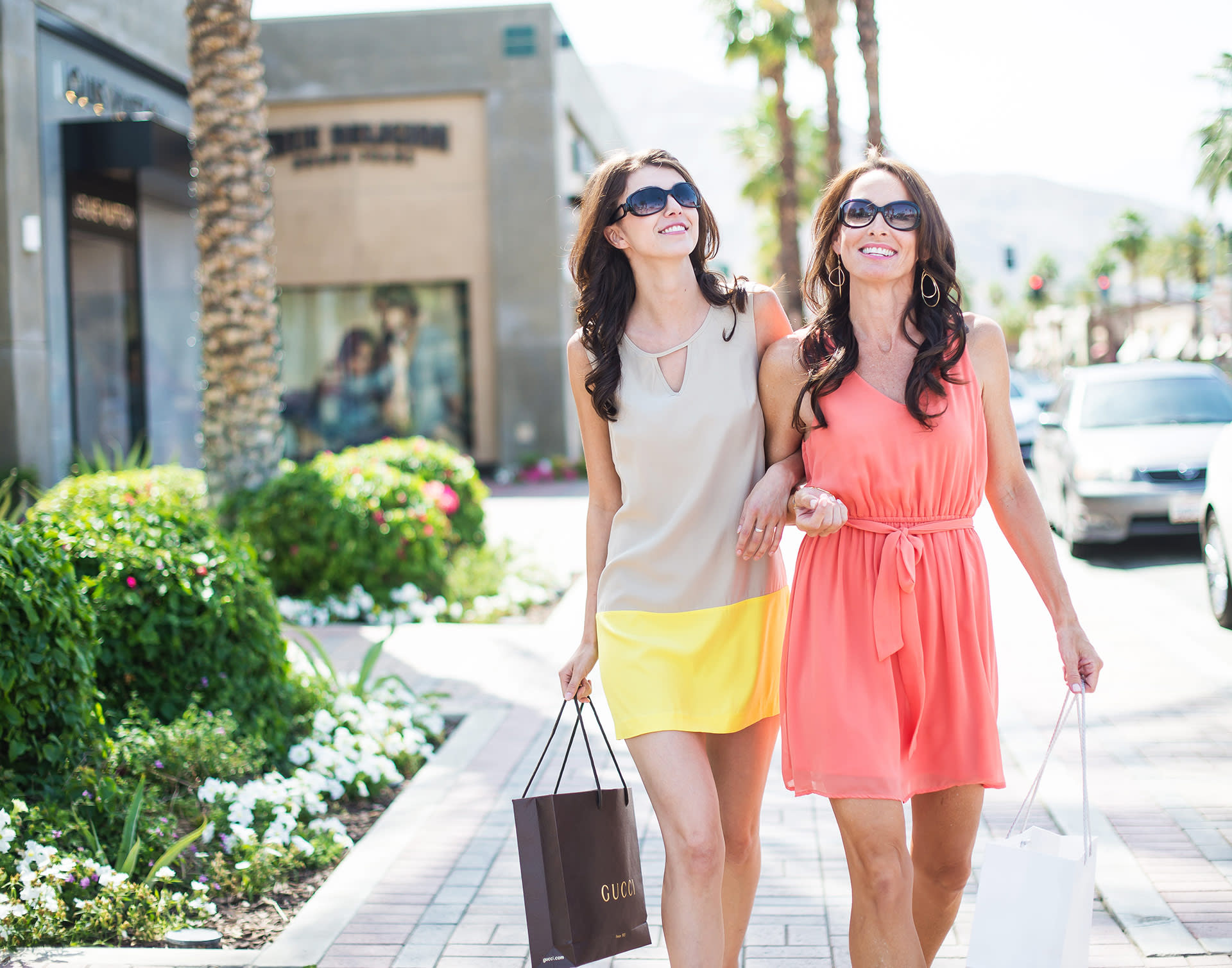 But back to shopping—surveys show it's one of the top reasons people come to the Greater Palm Springs area and especially to Palm Desert, the retail heart of the desert. To help make planning your shopping spree a little easier, use this to highlight where you want to go. 
You must know by now that walking shoes are the best choice. You'll need them when you wander around the two-square miles of The Living Desert, the world's only zoo and botanical garden that specializes in plants and animals  from desert regions, including endangered species.  (You can take a tram tour and save your feet.)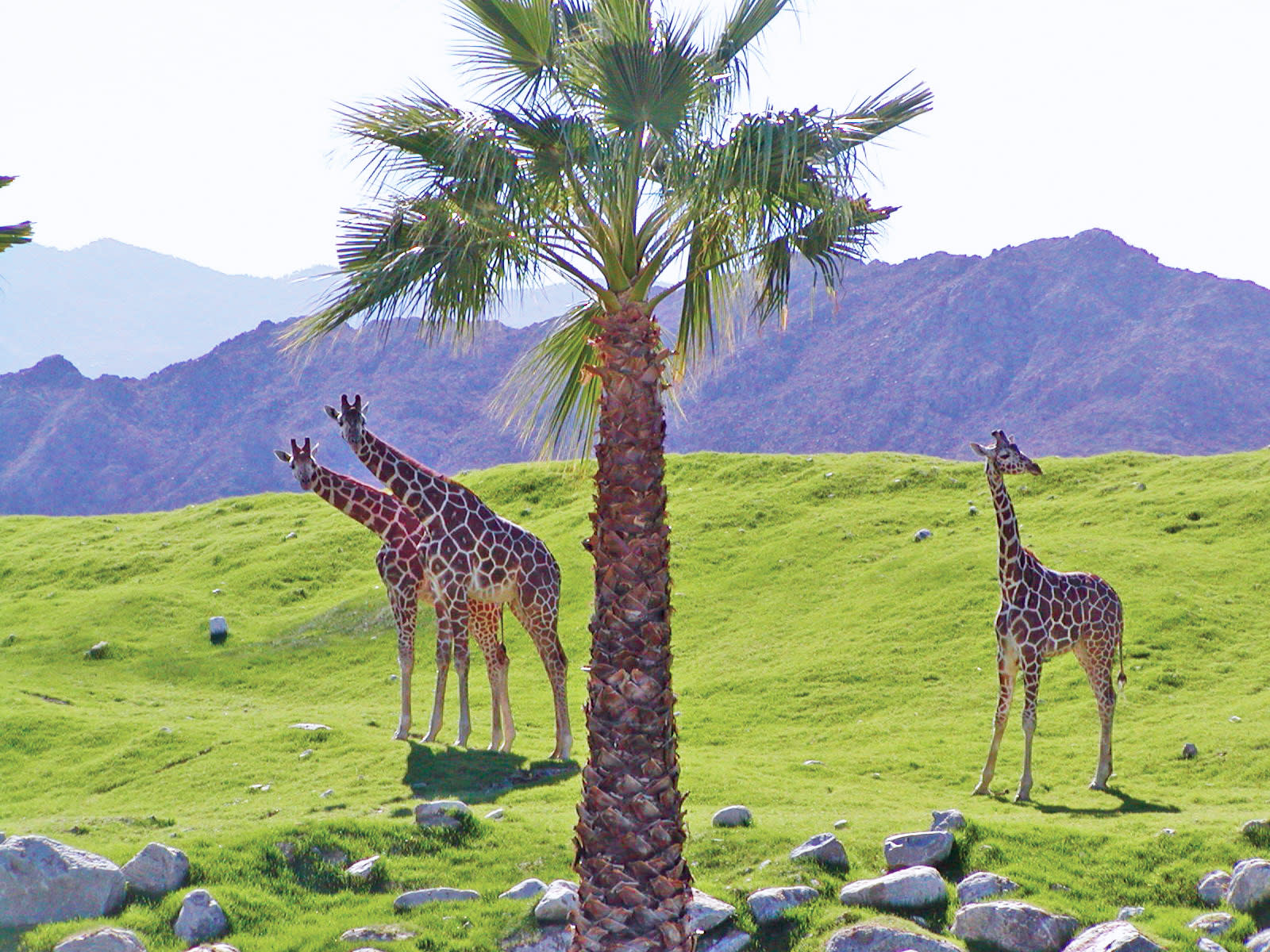 Switch your walking shoes for hiking boots and accept the challenge of the valley's mountain trails. Take note that even trails marked "moderate" will have a definite vertical slope! You'll find maps and guidance at the headquarters of the Santa Rosa and San Jacinto Mountains National Monument, where you can also learn about more about desert flora and fauna. 
Take the 2.7 mile roundtrip hike on The Cross Loop, which takes you up to a cross that overlooks the Greater Palm Springs, a beautiful view at sunrise and sunset. Dogs are also allowed on this trail, but make sure to always keep them on leash. For those that are looking for a little more challenge, The Bump and Grind Trail is a 3 mile hike that will not disappoint those that want to get their exercise in. As a friendly reminder, always keep in mind that the best times to hike are between October and May. 
Make one more footwear switch to golf shoes. Palm Desert's city-owned Desert Willow Golf Resort has play on two championship courses with natural hazards, water features and to-die-for views of the surrounding Santa Rosa Mountains from the courses and the clubhouse dining patio.
After all this outdoor activity, you'll want to get back to the pool. A stunning choice is the Palm Desert Aquatic Center at the north end of the city's splendid Civic Center Park. It's got everything—a true Olympic-size pool, plus two others for more casual swimmers and tots, water slides and play features, diving boards, shade structures and a concession stand.
Had enough outdoor daylight fun? It's time for dinner at one of Palm Desert's restaurants with choices of fare from easy casual to haute elegant. And don't forget to book a show at the McCallum Theatre for the Performing Arts.
And next time you are in Palm Desert, think about a hot air balloon ride, an art and architecture self-tour, wine tasting, a Jeep, Hummer or ATV Tour, tennis on public or resort courses, a peek at Westfield Palm Desert mall and spa experiences.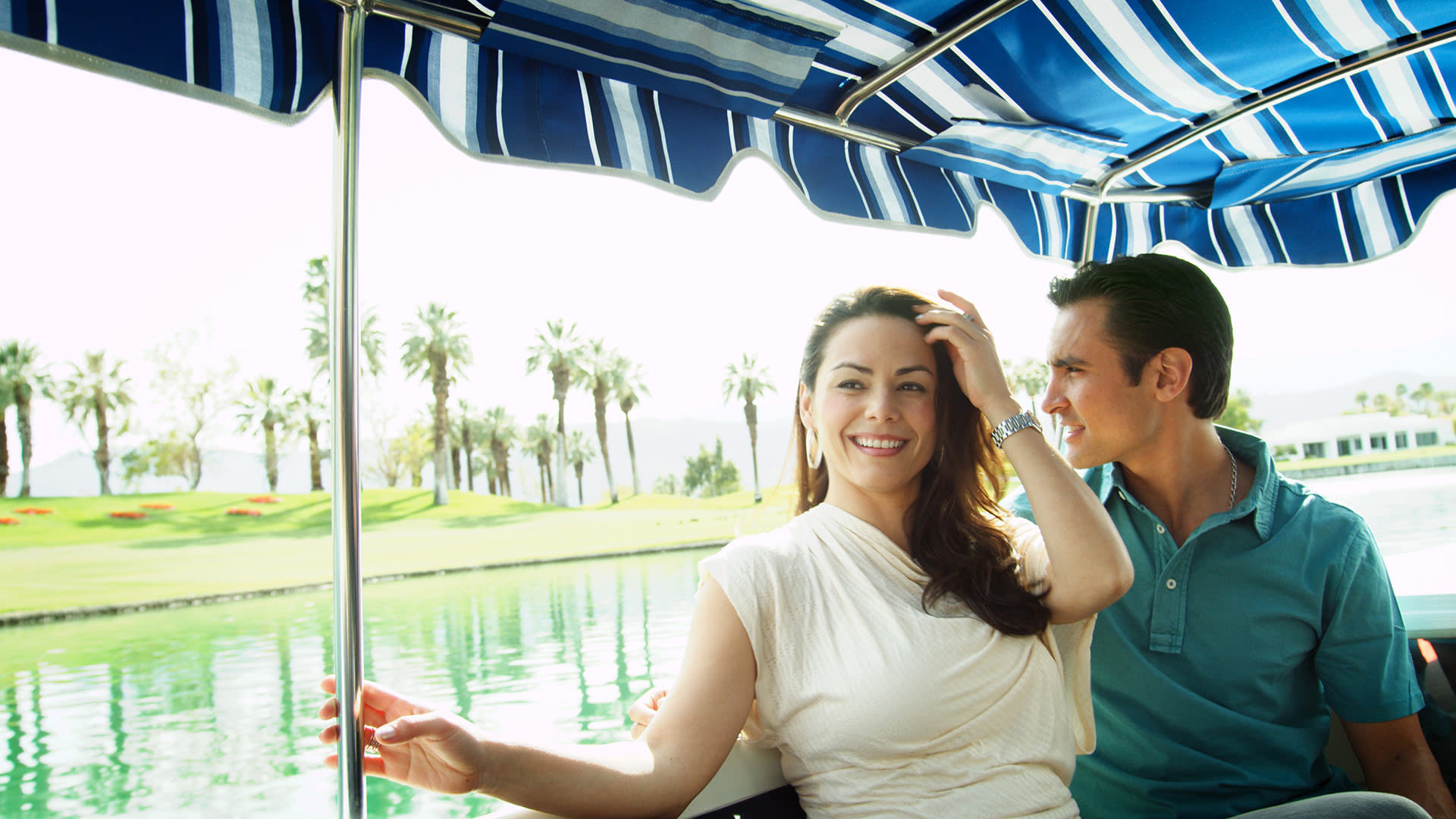 Tips
1. Schedule a dinner at one of the restaurants at J.W. Marriott Desert Springs Resort & Spa and take a ride in the gondola. 
2. Go back in time with a hand-made milk shake (they give you the extra in the icy silver container) at Keedy's Fountain Grill.
3. Take yourself on a self-care adventure to the Desert Serenity Float & Spa, where you have options of floating in a pod to relieve your mind and body, get that much needed massage, or feel fresh with a facial.