July is here with poolside sips, art and catching the newest edition back in Greater Palm Springs, 'Forever Marilyn.' There is something for everyone to enjoy this month.
Things to do
Markets
Food trucks, street performers and a lively atmosphere – a time to show support to small and local businesses. Palm Springs VillageFest is resuming every Thursday evening, from 7 - 10 p.m.
The Palm Springs's Farmer's Market has stepped inside for the summer. Find local fresh fruit on Saturdays from 8 a.m. to 12:30 p.m. Click here for more details.
'Forever Marilyn'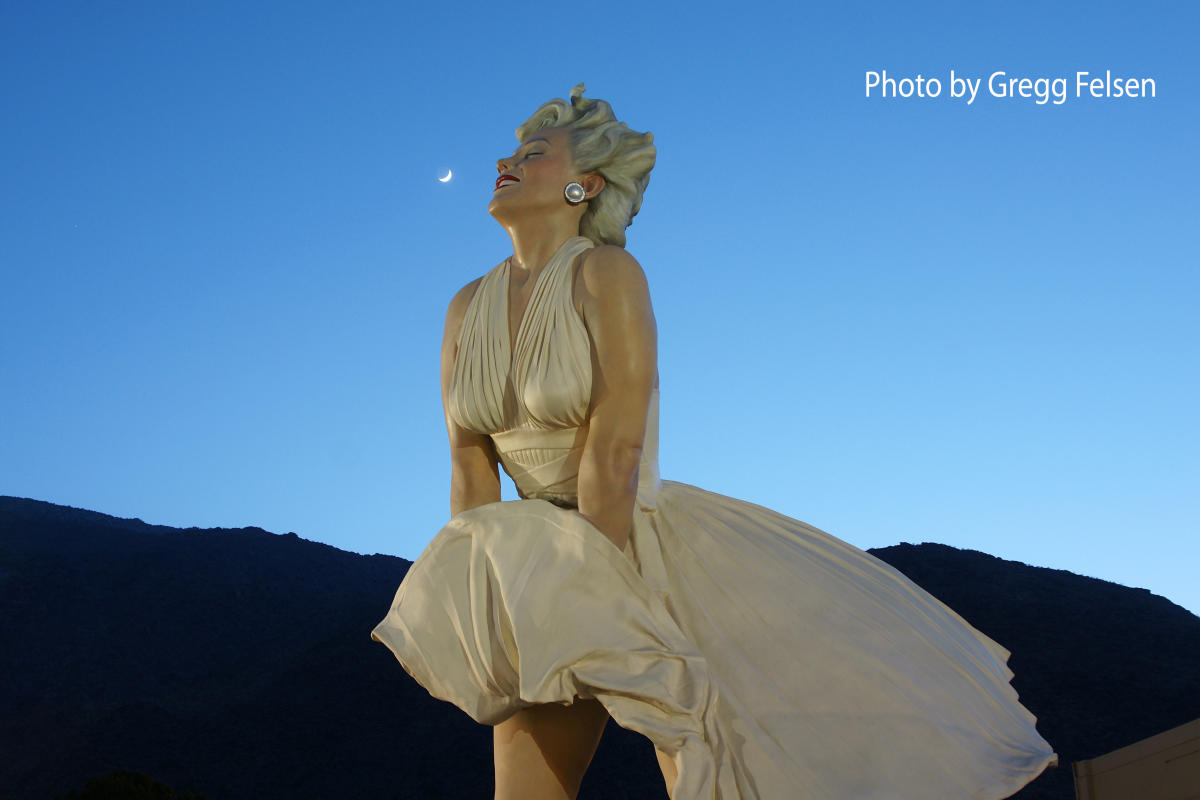 Plan to see the return of 'Forever Marilyn.' The statue stands 26-feet tall, offering photo opportunities, as well as plenty of shops and restaurants nearby to make a day of it! Use this itinerary to plan your day or stay.
Fantasy Springs Resort Casino
Eager to get back to enjoying live music? Fantasy Springs has musical options to fit everyone's taste. From free outdoor concerts at the Rock Yard to intimate showcases at Acoustic and Unplugged at the Twelve, you can view their full schedule here.
To find more live music in Greater Palm Springs, click here.
Museums
Immerse into the world of art with a free visit to the Palm Springs Art Museum on Thursday evenings or go back in history and learn about WWII aircrafts with a visit to the interactive Palm Springs Air Museum.
Escape Room
Take a break from the pool and jump into a new kind of experience at one of these local escape rooms. A place where solving problems is fun! Visit Palm Springs Escape Rooms or Escape Games at the River to book ahead. Enjoy the challenge!
Movie Theatres
A year without movie theaters is a year too long. There is nothing like grabbing popcorn and a drink to prepare for the next showing. Take a look at the theatres in Greater Palm Springs here and get ready to relax and enjoy the show.
Foodie Finds
Find your favorite flavors in this foodie oasis. Check out Tacos, Tequila and Salsa Tuesdays at Agave Caliente Tequila Bar, or buy yourself a ticket for food and a show when you attend a Drag Brunch Sunday at Roly China Fusion.
You can also indulge with the Summer Eats Pass. Discounts and endless options for everyone's flavor palette are available when you download the free mobile pass and check in for a chance to win $50 gift cards from the weekly drawings.
For more ideas on where to eat next, click here.
Indio Food Park
Slushies, pizza, tacos, Pupusas. A one-stop shop for the ultimate foodie. The Indio Food Park is open Friday to Sunday, 3 - 10 p.m. Looking to find out more info about food trucks in Greater Palm Springs? Click here.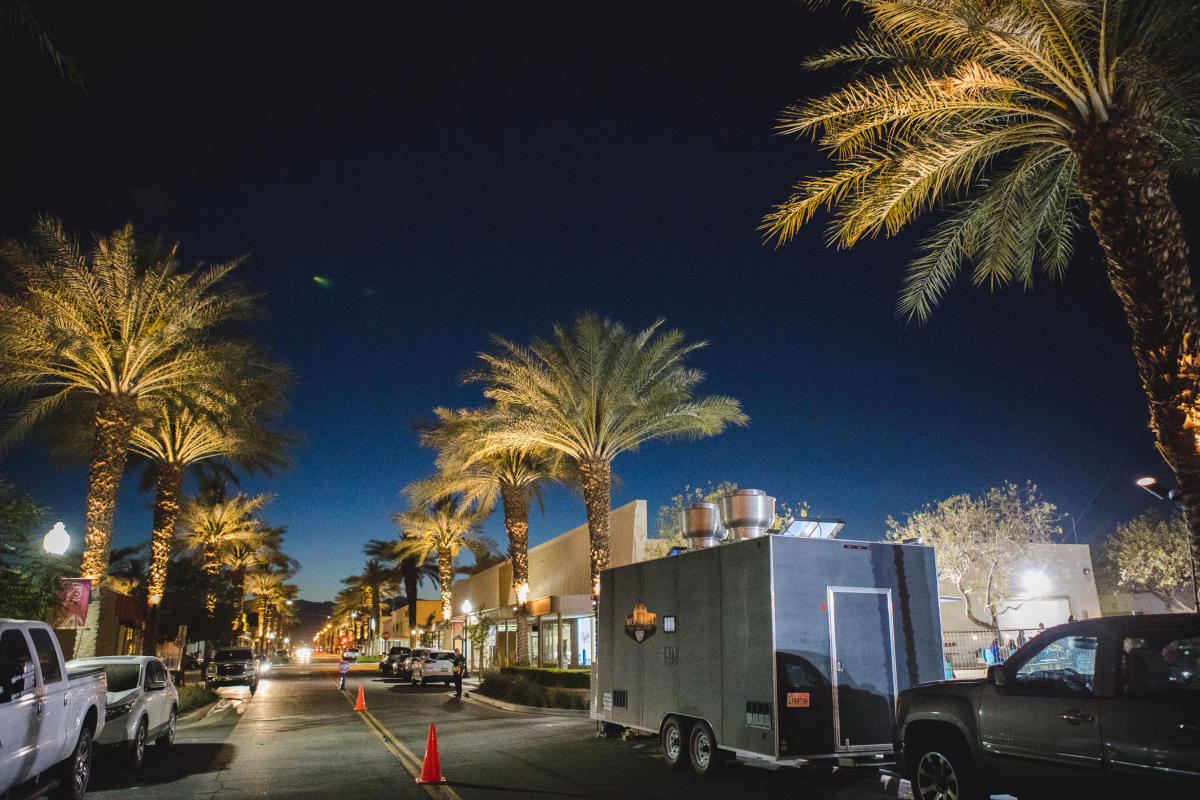 Mocktails
Treat yourself to an afternoon pick-me-up or an evening wind-down with a refreshing mocktail. Drinks that everyone can enjoy, especially those moms-to-be on their babymoon. Of course, you have the option to put your twist on it by making it a true cocktail. Check out favorites here.
Ready to plan your getaway? Check out these deals for your stay in Greater Palm Springs.