Take a summer getaway to Greater Palm Springs this June where an abundance of unforgettable experiences awaits. Immerse yourself in the magic of this Southern California oasis as you embark on a journey filled with endless possibilities. Whether you seek relaxation, adventure, or a blend of both, start crafting your summer plans now and prepare to be captivated by the unique charm and allure that define this extraordinary palm tree paradise.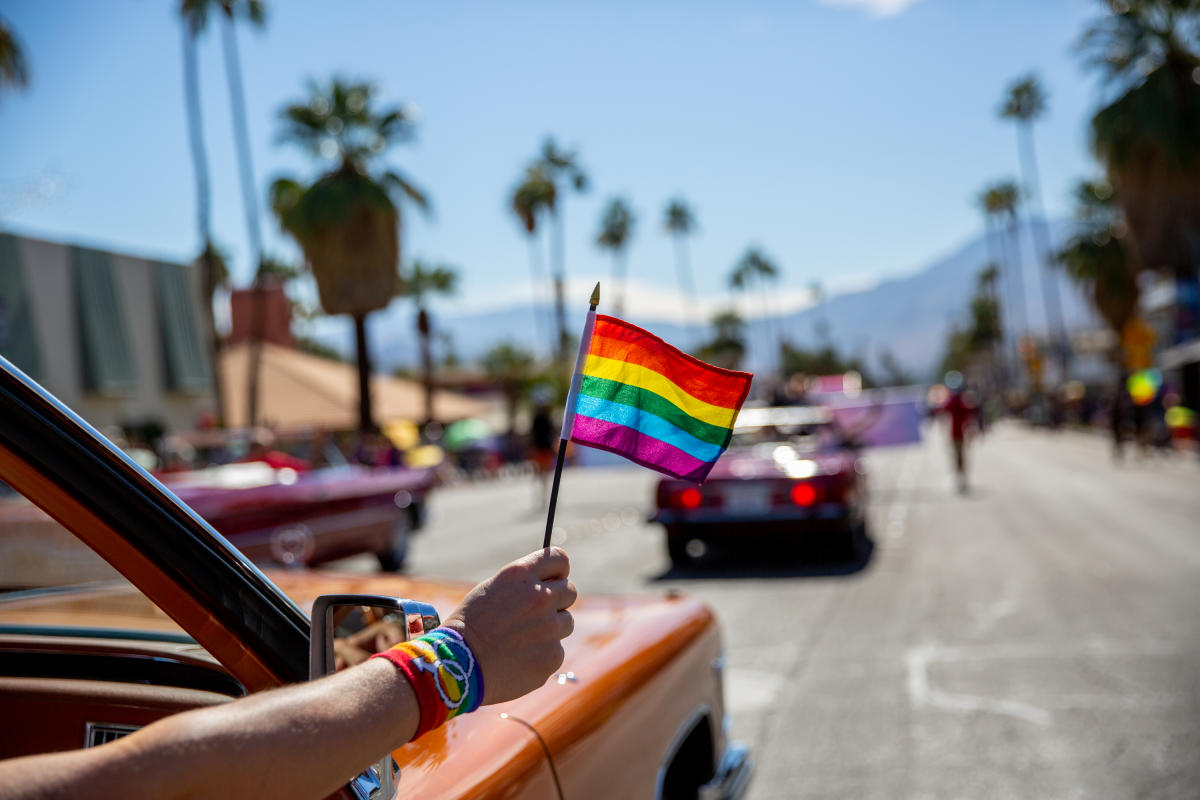 Pride Month is a time of celebration and visibility for the LGBTQ+ community. Greater Palm Springs is a captivating destination renowned for its beauty and diversity attracting people from all walks of life. Whether you're planning a visit during Pride Month or any other time of the year — take a look at our Ultimate LGBTQ Getaway Guide so you can plan a vacation full of joy, solidarity, and empowerment in the month of June and beyond.
 
GREATER PALM SPRINGS RESTAURANT WEEK
When: June 2-11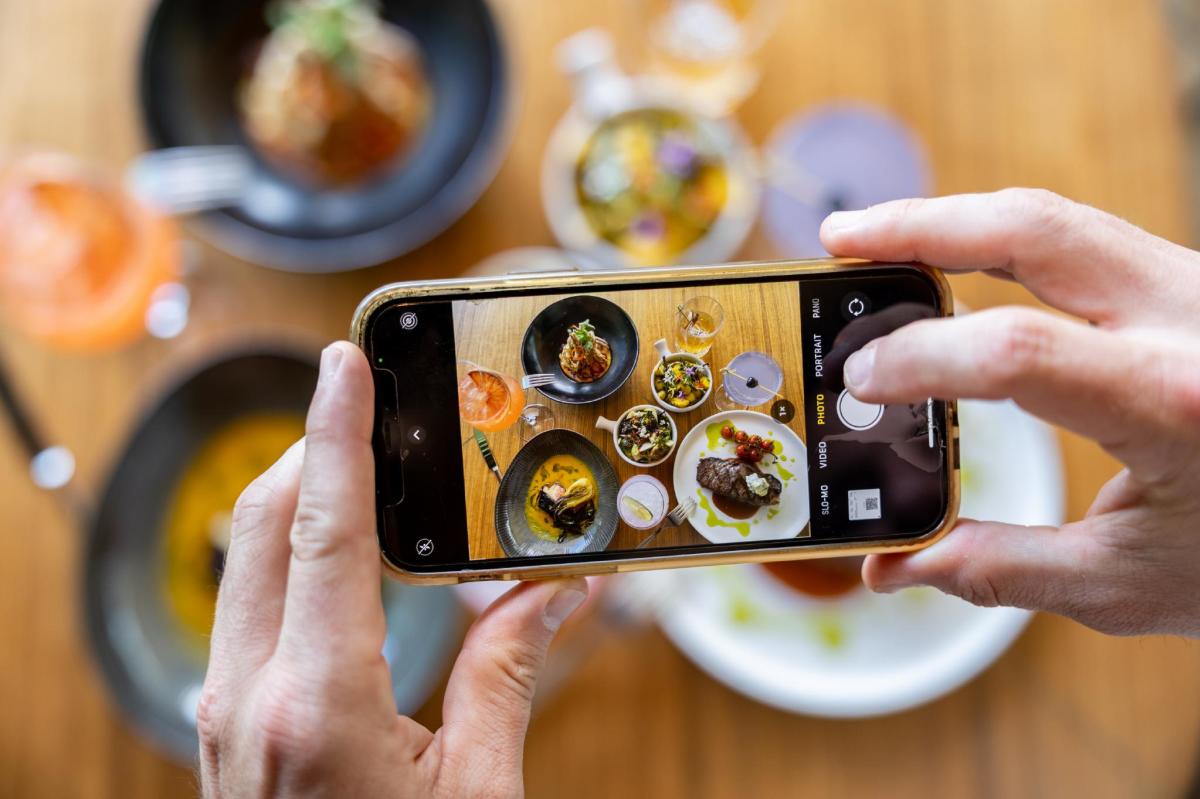 Ready to feast your eyes on beautiful views and delicious food? Set your sights on Greater Palm Springs Restaurant Week. This year you can enjoy more options than ever with prix fixe menus and exclusive special offers only available during Restaurant Week. From Michelin-recommended restaurants to local gems serving family recipes don't miss this opportunity to experience the destination's diverse (and tasty) culinary scene. 
 
SPLASH HOUSE 
When: June 9-11, August 11-13, 18-20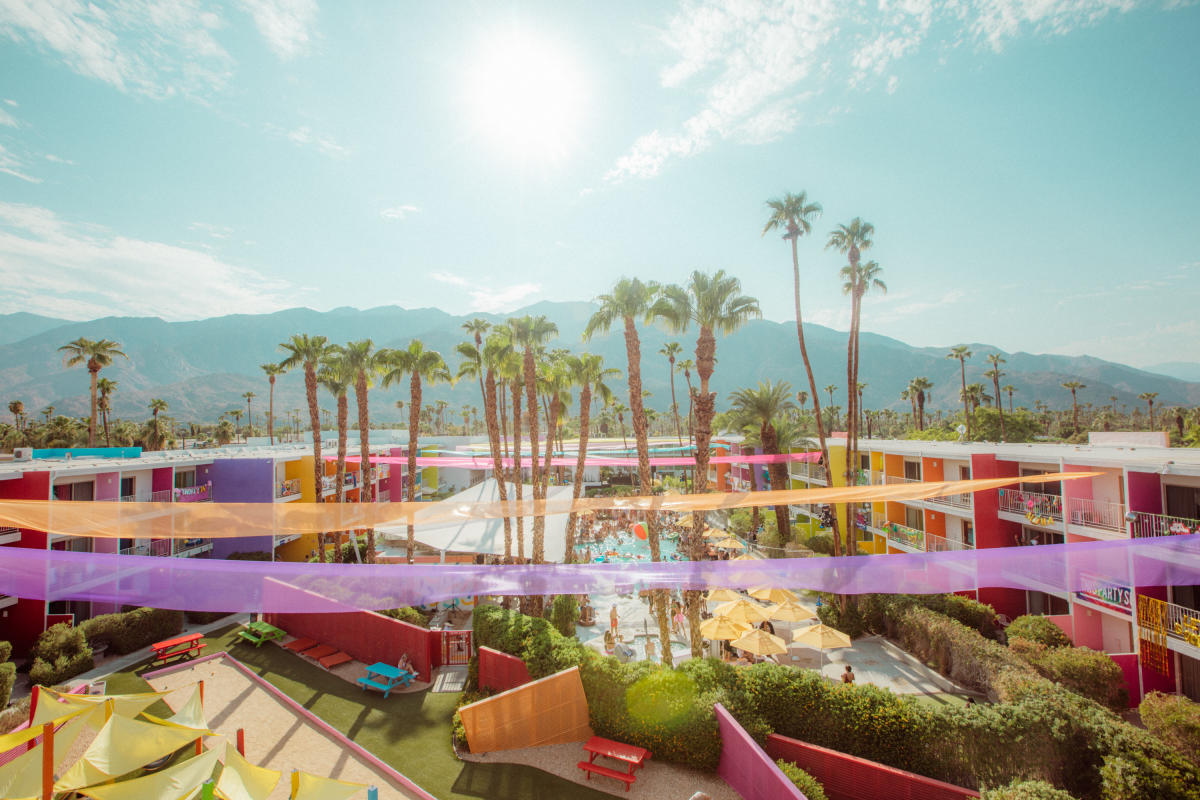 This festival is jam-packed with a lineup of DJs that takes place across three hotels in the city of Palm Springs and offers party-goers a chance to hear upcoming house, disco, and electronica artists in a more intimate setting—all while soaking in the sun. For more details on this splash-filled event click here.
 
COMMEMORATE JUNETEENTH
Juneteenth Celebration Sunday
When: June 11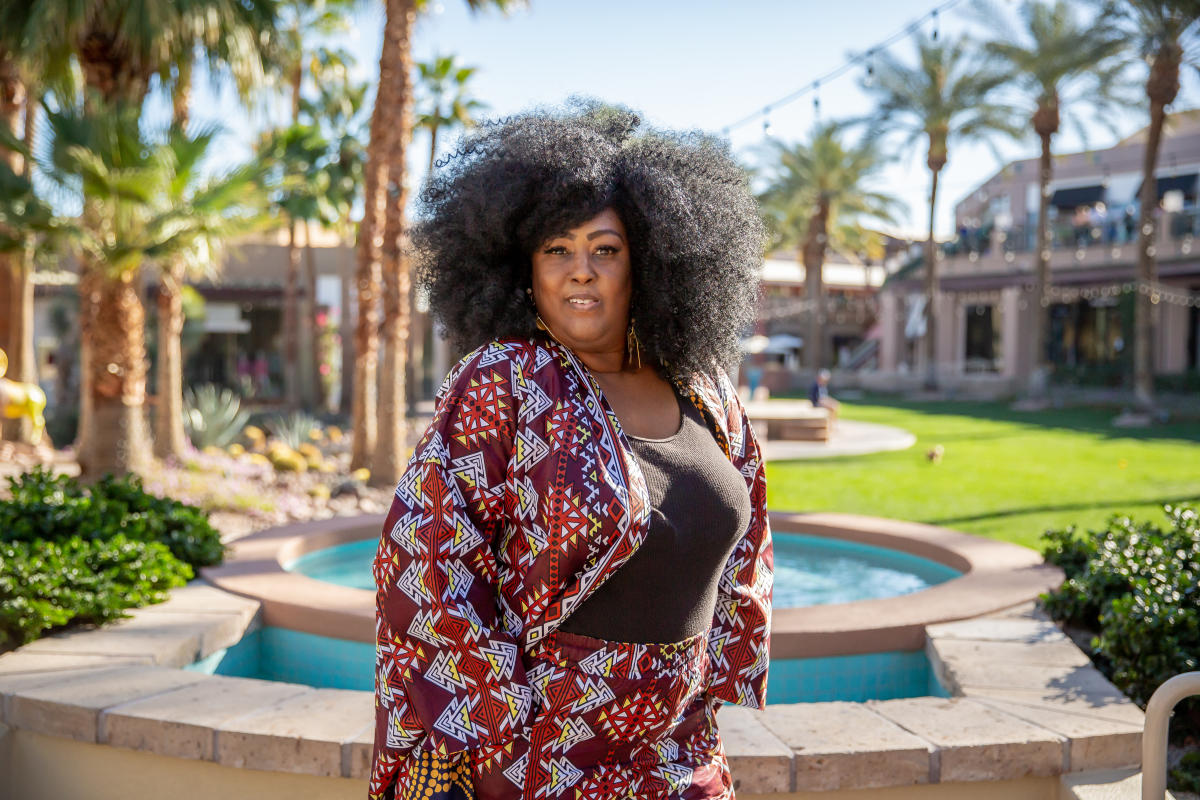 Aneka Brown Designs invites you to immerse yourself in the spirit of freedom and celebration at the 3rd Annual Juneteenth Celebration. Explore various exhibits that offer both educational and interactive experiences. Enjoy live music and discover the talents of local vendors and artists, as well as the creativity of youth artists. Keisha D Sings will close out the day with a Special Soulful Sunday. This Juneteenth Celebration promises to be a memorable and uplifting experience for all.
Black History Committee Royal Pageant
When: June 16
The Black History Committee presents a Royal Pageant that showcases talent, beauty, and cultural heritage associated with the fashion of the monarchy or royalty. This event has been occurring for over thirty years and will be held at James O. Jessie Desert Highland Unity Center and is open to children from preschool age through high school. The featured categories will be beautiful babies, tiny tots, Jr. Miss, King, and Queen.
Celebration of Culture
When: June 17
This year's Juneteenth event at the James O. Jessie Desert Highland Unity Center promises a diverse range of educational experiences, engaging cultural activities, delicious food, a Royal Pageant, and captivating live entertainment. Produced by esteemed leaders in our Coachella Valley community, as well as external organizations, this event is set to be a celebration of heritage, unity, and progress.
 
FATHER'S DAY
When: June 19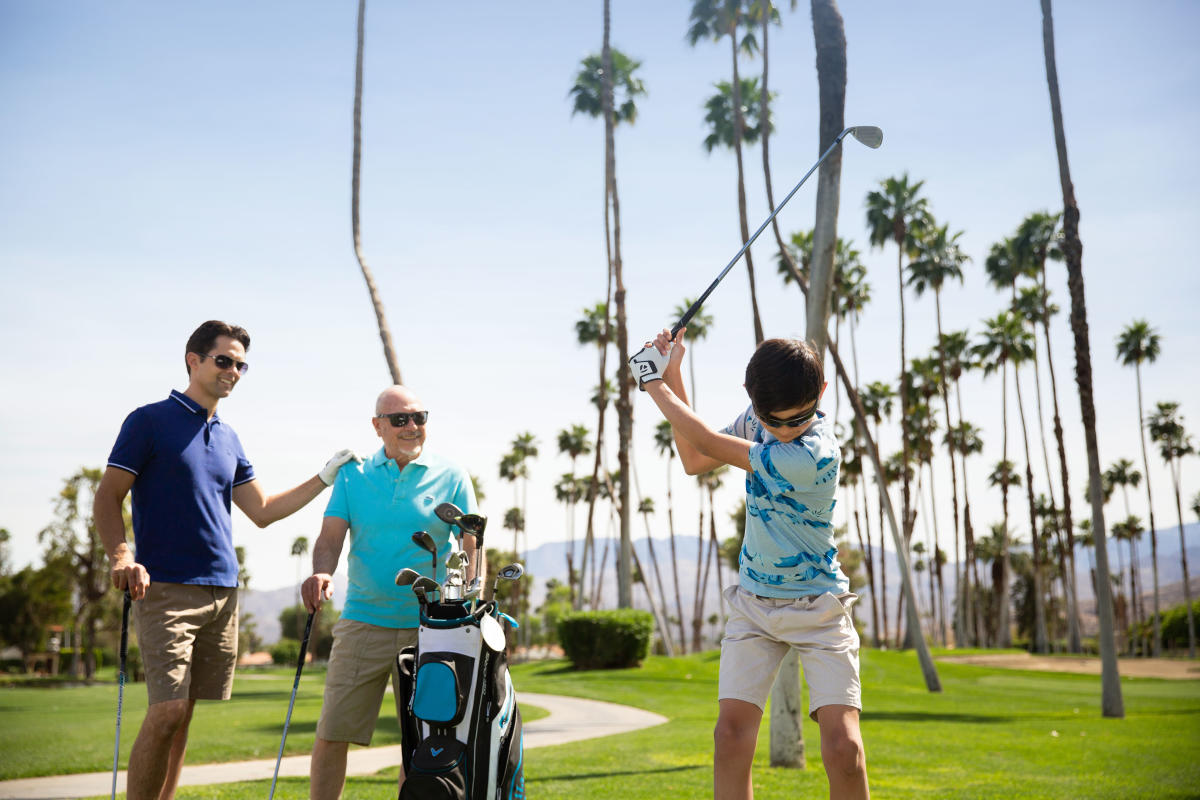 As Father's Day approaches embrace the beauty of Greater Palm Springs as the ultimate destination for honoring the fathers in your life like the true heroes they are. Go above and beyond to give them the exceptional treatment they deserve with a multitude of unforgettable adventures and renowned dining experiences. Here are six ways to celebrate Father's Day in Greater Palm Springs.
 
THINGS TO DO
LIZZO: THE SPECIAL TOUR
When: June 2 
The renowned music sensation is set to grace Acrisure Arena as part of her highly anticipated The Special 2our. The event will feature the talented Latto as a special guest.
FOOD TRUCK FRIDAYS ON PIERSON
When: June 2, 9
Experience downtown Desert Hot Springs as it presents its beloved event, Friday Nights on Pierson. Taking place on Friday from 5 to 9 p.m. at the intersection of Palm Drive and Pierson Boulevard, this delightful gathering offers an array of delectable food trucks and live music.
DIANA ROSS: THE MUSIC LEGACY TOUR
When: June 10
This eagerly anticipated tour will showcase the extraordinary talents of Diana Ross as she takes the stage in a personal and captivating live concert at Acrisure Arena. Expect to be dazzled by a repertoire of timeless, iconic songs that span her illustrious career as a singer, songwriter, producer, film actress, and television star.
SUMMER PARTY AT THE PALM SPRINGS ART MUSEUM
When: June 10
Experience the Summer Party, where four talented DJs—DXSKO, Gingee, Olea, and Anastazja—will create an electrifying atmosphere within the Palm Springs Art Museum. Indulge in a wide selection of drinks by Bar One complemented by specialty appetizers crafted by Chef Gabriel Woo. Prepare to be enthralled by a live performance from the burlesque artist Miss dd Starr and unleash your creativity with unique adult face painting opportunities provided by G'z Modern Creations.
PALM SPRINGS INTERNATIONAL SHORT FILM FESTIVAL
When: June 20-26
The Palm Springs International ShortFest returns to the Camelot Theatres in Greater Palm Springs. The ShortFest Forum will return with over 295 films, classes and panels featuring industry representatives, filmmakers and additional guests over the span of seven days. For passes, click here.
HERMANO. PRESENTS ROSEMARY HI-FI AT DRIFT
When: June 23
HERMANO. flower shop presents Rosemary Hi-Fi at the Drift Hotel. A monthly pop-up event featuring vinyl DJ sets, dancing, vintage clothes and record vendors poolside at the Drift Hotel outside of their new restaurant Maleza. The DJ lineup at this event will include Adrian Romero, ALECMAKEWAVES, and Lucky Leonard. Dale's Records will be selling records alongside vintage thrift sellers Return of the Goods and Cool Cat Threads.
CAHUILLA BALLROOM EVENTS PRESENTS: JERRY WEST
When: June 24
Make your way to the Cahuilla Ballroom at Agua Caliente Casino Resort Spa to see NBA Hall of Famer Jerry West speak to the public about his legacy inside and outside of the sport of basketball. West left the game holding records for professional career postseason scoring and the highest average in a playoff series and his statistical record only begins to tell his story.
BIG GAY BBQ ON ARENAS
When: June 24
Experience an unforgettable summer night at the spectacular Big Gay BBQ. Indulge in mouthwatering BBQ, refreshing beverages, and groovy music while enjoying the company of friends. Highlights of the event include live music, entertaining backyard games and activities, and a vibrant merchant market. Entry to the event is free, but you can also opt for VIP passes that include a gourmet BBQ dinner from 5 to 9 p.m.
MALEZA MEZCAL DINNER SERIES: AMARAS MEZCAL
When: June 28
Baja- inspired restaurant Maleza is kicking off a special mezcal dinner with award-winning Oaxaca-based Amaras Mezcal. Held on the airy outdoor patio, this month's dinner will feature a three-course menu of Charred Kohlrabi Salad, Pork Coloradito – masa grits with celery root pico de gallo, apple and herbs – and a delicious Strawberry Flan crafted by Maleza's very own Chef Yssac Ramirez, along with Mezcal Amaras spirit varietals made by their lineup of talented female distillers. The memorable dining experience will additionally include tunes by Las Tias, and a live fire performance. Priced at $80 per person, reservations can be made via Resy HERE.
SLOW-SMOKED SUNDAYS AT HOTEL ZOSO
When: Every Sunday
Slow-cooked Sundays at Hotel ZOSO add a Southern twist to the end of your weekend. With delectable slow-cooked meats, savory greens, creamy mac-n-cheese, flavorful baked beans, and homemade cornbread. Relax by the poolside, enjoy the tunes, and take advantage of the drink specials. This event is open to the public and runs from 11 a.m. to 4 p.m.
When: Every Thursday
Join the Palm Springs Village Fest for a lively evening of art, entertainment, and delicious eats! This beloved event, held every Thursday in the heart of Palm Springs, has plenty to offer everyone. Taste international food, browse artists and artisans, and enjoy fresh fruits, vegetables, and sweets.
When: Every Thursday
Unlock the world of art and culture at the Palm Springs Art Museum. Every Thursday between 5 to 7 p.m., immerse yourself in the current and ongoing exhibitions without any admission fee.
Bring your family or a special loved one to experience the Palm Springs Aerial Tramway, which takes you on a ten-minute ride to cooler elevations within the San Jacinto Mountains. There are restaurants, plenty of viewpoints, and over 50 miles of hiking trails. Experience the largest rotating aerial tramway in the world! 
Baseball season is back, with opening night on June 2. Grab the family and head out to the field to catch the ball game on Fridays, Saturdays, Tuesdays and Wednesdays, starting at 7:00 p.m. Tickets are available online or at the Palm Springs POWER Baseball office.
 
SUMMERTIME DINING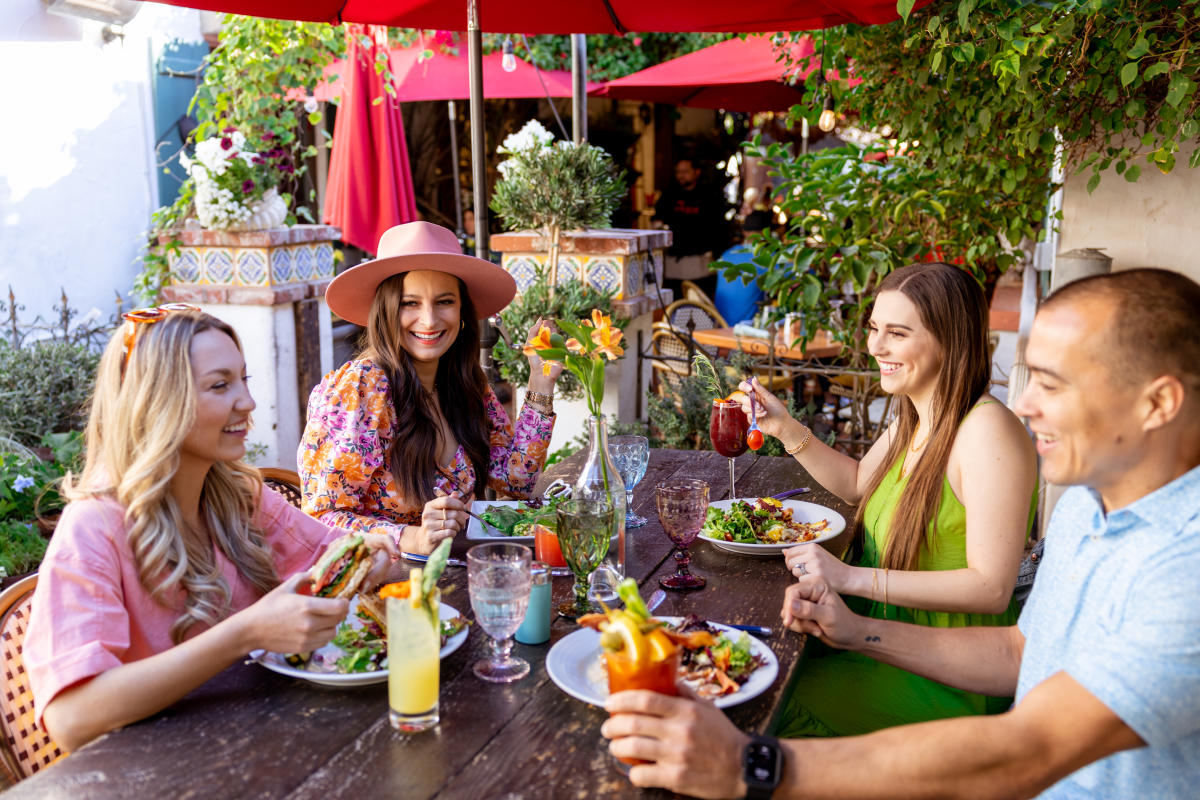 Don't miss out! With the Summer Eats Pass, you can explore more of Greater Palm Springs' unique dining scene for less—all season long. Simply download the FREE mobile pass and get access to exclusive offers from restaurants. Learn more about the Summer Eats Pass.
 
MAKE PLANS FOR THE 4TH OF JULY
Looking forward to the long holiday weekend? From daytime dining deals to celebrations at night -sit back, relax, and enjoy the colorful displays of fireworks in Greater Palm Springs. Learn more about Independence Day activities here.
Ready for your next vacation? Start planning your summer travels to Greater Palm Springs.