VISITORS HELP OUR COMMUNITY THRIVE
If you live in the Coachella Valley, chances are you love it here. The natural beauty of our oasis, rich culture, local restaurants, world-class attractions, golf courses, and hiking trails are just a few of the things that make our community so great. What makes the Coachella Valley such a great place to live also makes it the perfect place to visit.
Sharing our beautiful oasis, and everything we love about it, with visitors from around the world sustains our quality of life and is the best way to help support our local businesses.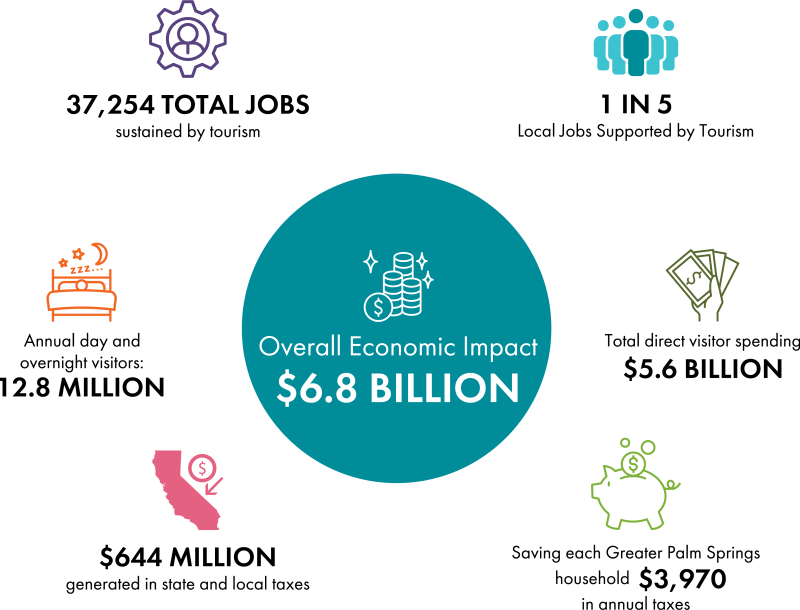 *Source: 2021 Economic Impact of Visitors in Greater Palm Springs