Health Food in Greater Palm Springs
Healthy Dining and Health Food in Greater Palm Springs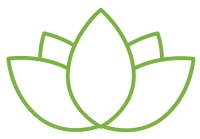 Eating healthy is an easy-to-achieve goal in Greater Palm Springs, as the vast and lush agricultural fields that fill the eastern edge of the Coachella Valley produce a treasure trove of deliciously grown fresh fruits and vegetables. The area is also home to a number of restaurants that incorporate fresh-from-the-fields ingredients into their dishes.
Restaurants
Looking for freshness on a plate? Try these local favorites.
Wildest Greens utilizes highly skilled fusion techniques along with organic, nutritious ingredients to create everything from fresh, cold-pressed juices and organic coffees, teas, beers, and wines to gourmet meals to fit every diet, including raw, vegan, gluten-free, paleo, and macrobiotic. This popular Palm Desert location also features flavor-filled salads with inventive dressings, guilt-free versions of burgers and pizzas, and delicious desserts with natural sweeteners.
Inspired by a "love for good food," Chef Tanya's Kitchen serves up clean, plant-based meals that make it easy to live a gourmet vegan lifestyle. Favorites include the BLT with Avocado (tofu bacon, of course) and El Cubano, with citrus and garlic seitan, mayo, mustard, lettuce, tomato, pickle, and onion, all on a roll. Hosting a healthy event? Chef Tanya also caters, bringing healthy veggie-loaded fare right to your home or office.
A leader in natural product markets, Clark's Nutrition & Natural Foods Market carries a wide selection of whole and organic foods, organic produce, bulk foods, dairy, deli items, and prepared foods to take home.
"Let food be thy medicine; let medicine be thy food," Hippocrates is quoted as saying. He could have been talking about Nature's Health Food & Café in Palm Springs. Using locally grown vegetables and savory flavors from around the world, their menu includes Asian-inspired stir-frys, hearty Italian pastas, and Mexican-style burritos. Start your day with a signature juice blend from their Organic Juice & Espresso Bar.
Cooking Classes
Want to eat your wellest at home? Try one of these local cooking classes to meet other healthy-minded foodies.
Cooking with Class, La Quinta. Join executive chef Andie Hubka for one of their popular classes, such as Couples in the Kitchen, Girls Night Out, or Cooking with Trader Joe's.
Chef's Table, Palm Desert Library. For this series, sponsored by the Palm Desert Library, the valley's top chefs are invited to show their stuff with free cooking demonstrations and tastings.
Kitchen Kitchen, Indian Wells. Founded in 1979, Kitchen Kitchen is both a cookware shop, featuring hard-to-find gadgets, and a demonstration kitchen that hosts a variety of classes.
Le Vallauris, Palm Springs. One of the area's longest-standing restaurants, Le Vallauris offers demonstrations for innovative yet achievable three-course seasonal meals on the second Monday of each month, followed by lunch.
Farmers Markets: Discover the Agricultural Richness of Greater Palm Springs
Wednesdays
Maclin's Open-Air Farmers Market, Riverside County Fairgrounds, Indio
Palm Desert Certified Farmers Market, Palm Desert Chamber of Commerce
Thursdays
VillageFest Street Fair, Downtown Palm Springs
Saturdays
Maclin's Open-Air Farmers Market, Riverside County Fairgrounds, Indio
Palm Springs Certified Farmers Market,  Camelot Theatres, Palm Springs
The Street Fair, College of the Desert, Palm Desert
Sundays
La Quinta Certified Farmers Market, Old Town La Quinta
The Street Fair, College of the Desert, Palm Desert
Highlights. Greater Palm Springs